Today's blog article was written by a good friend of mine, Scott Hochuli.  Scott owns Hochuli Design and Remodeling Team and has over 21 years in the design build remodeling and renovation industry.  Scott is an Arizona native and is married to his wife and partner Lori.  They have two children, Devin & Ryann.  He is featured on Houzz and is a multiple Best of Houzz winner. In this article, he gives his unique perspective of the value of a finished basement.
As the bitter cold, 60 degree, winter weather sets in here, I am reminded of my summer trip to the Chicago area.  Although we stayed downtown for a long weekend, Lorrie and I jumped on the commuter train to visit a home remodel contractor, and buddy, in Naperville.  We had the opportunity to spend an afternoon and evening with Bryan and Jenny, took a tour of their offices, enjoyed a great meal at Hugo's Frog Bar, then a walk along the river to see the fireflies.  What a beautiful area it is, we will definitely be back.
While the overall process, and national building codes, for home remodeling and construction is similar across the country; I was able to get a glimpse into the local area projects, from Bryan.  During the visit to his office, he shared with me CAD renderings and plans for a couple of the projects the Sebring Team was currently working on.  Like Sebring Services, our company completes design & home remodeling projects for kitchen and bathroom clients, however, one thing we don't see a lot of in our area is basement build-outs.  As Bryan went through a set of building plans for a finished basement project, a few things stood out to me about general basement remodeling:
First, was the available usable space of the basement area in the house.
This particular clients' basement was unfinished, and being used as a storage space.  In the West, homes traditionally aren't built with basement spaces at all, unless it's a custom home build.  When they are, however, they are made livable during the initial space planning and construction processes.  The major reason, I can assume, is because of the frost line, again – something we don't have to deal with in the desert because we only have to dig down 18" or so for footings. Contractors in Illinois have to dig down below the frost line for footings anyway, so why not add a basement space while you're there.  Which, I imagine, leads to quite a few unfinished basements because you don't have to build it out while the house is being built.  Whereas, in our area, if we're digging down to put in a basement, it's because of the sole goal of having a completed living area for a home theater, game room, or additional square footage for bedrooms.
A finished basement offers a good area of privacy for many different ideas:
Media Room and Home Theater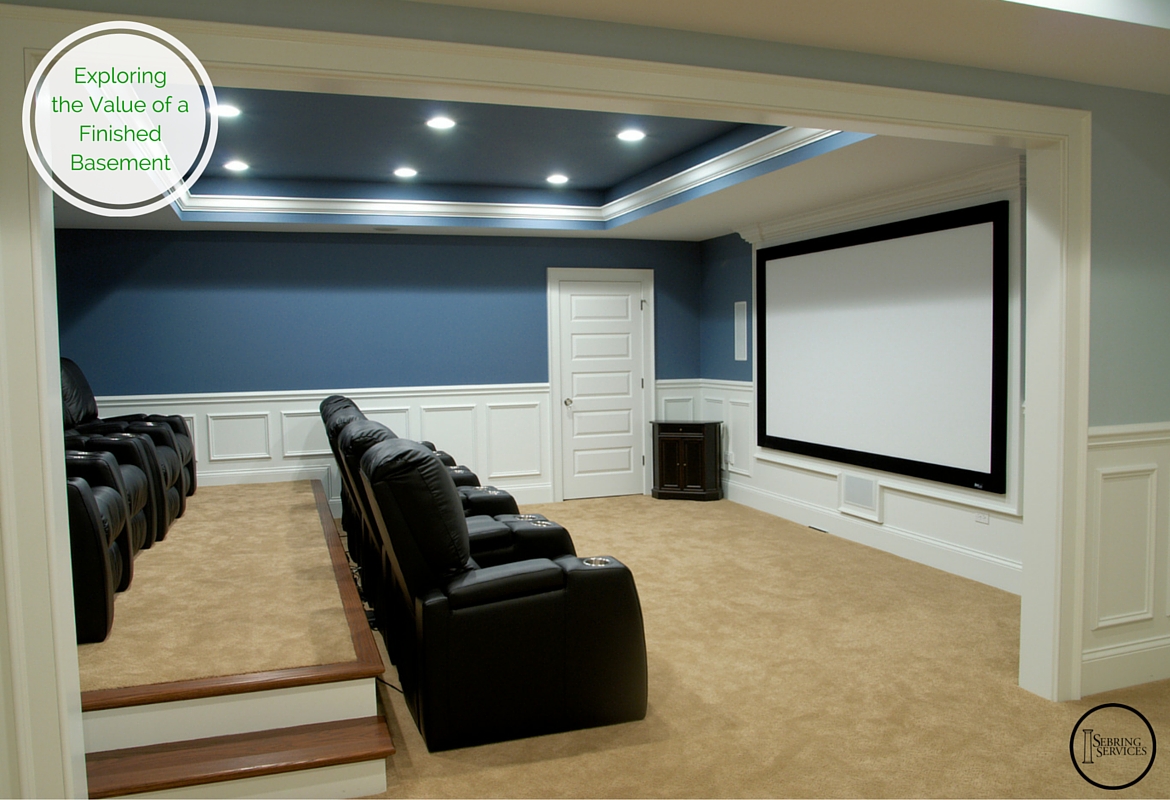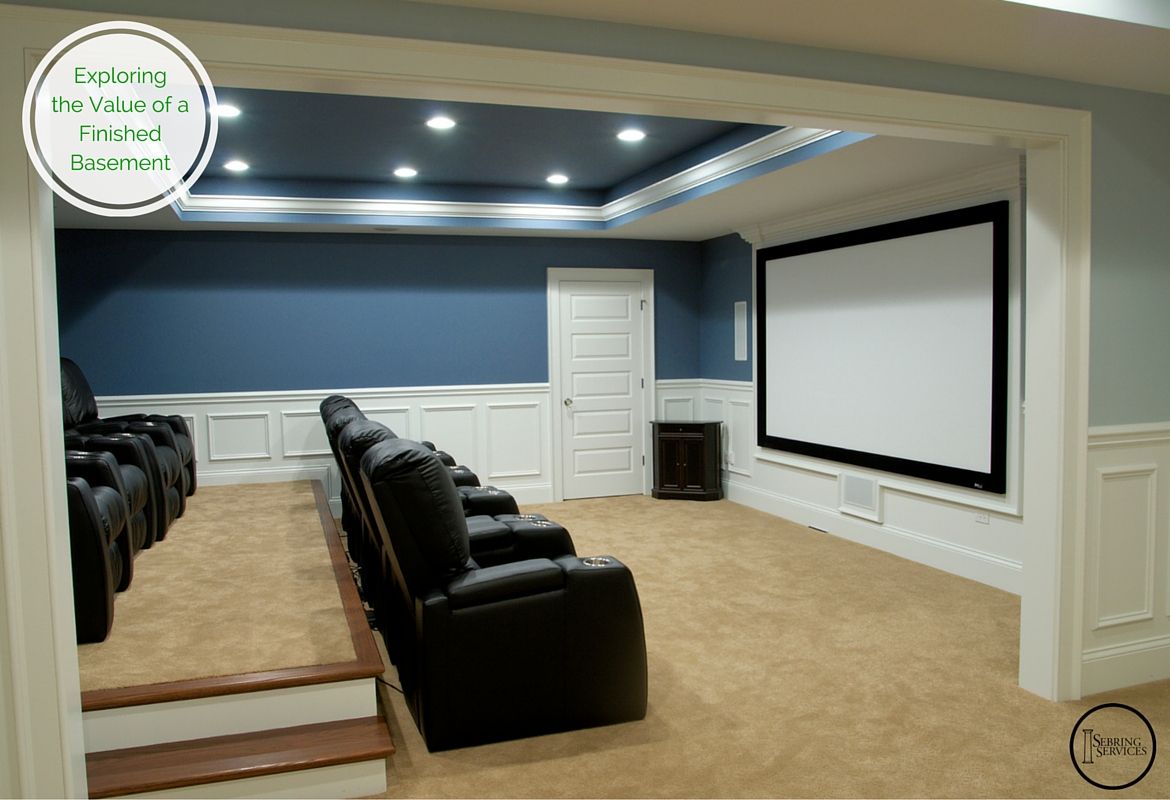 Being in an underground space gives you the opportunity to block out any unwanted sunlight, and allows for a nice dark movie watching area. Not to mention the added enjoyment of hearing the movie without the extra noise and distractions from around the neighborhood or house.
Kids Playroom
A finished basement is a great space to move the kids' toys and games, providing them an area to play without having the mess of the toys in the family room. Even better, will be as they grow up and start having middle school and high school friends over.  They'll have a place to hang-out, and it'll have the added level of comfort that it's at your house; where you can keep an eye on them.
Adult Game Room or Wet Bar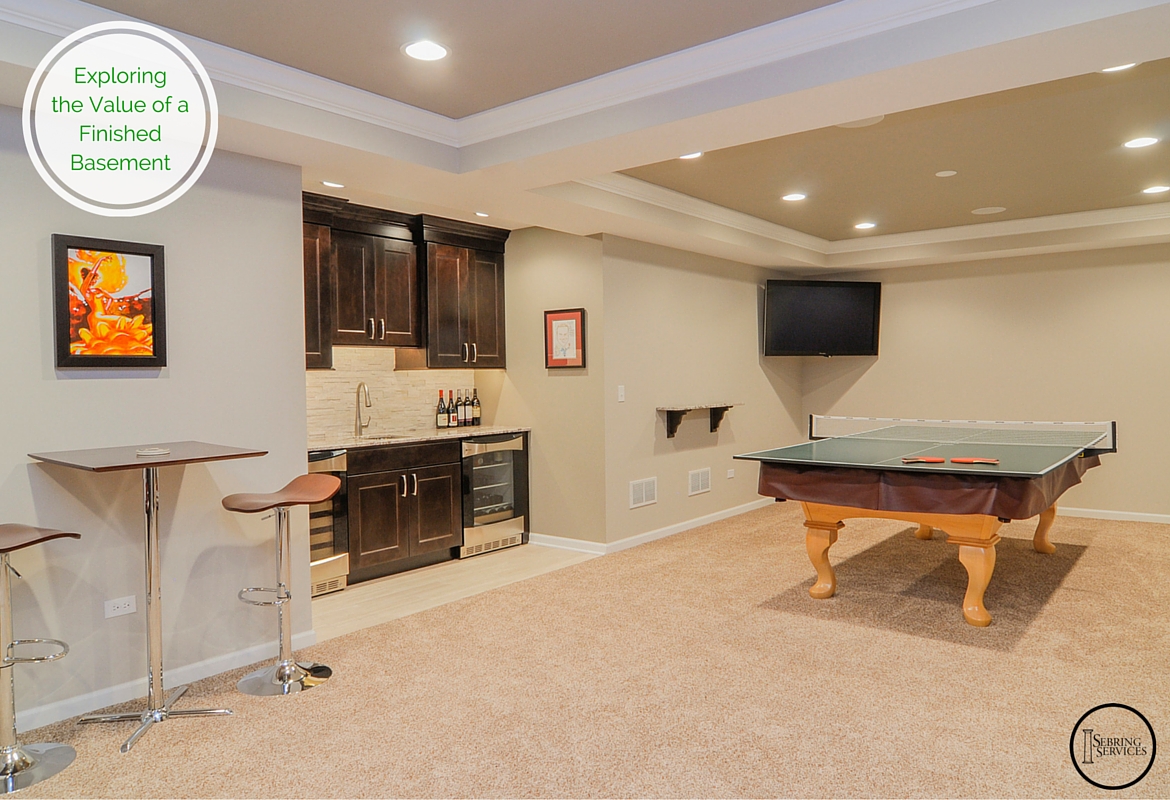 What a great place to entertain with friends and family. I can imagine a built-in bar area in one corner of the room, a pool table in the middle, pub table seating scattered around, and  4 TV's on the walls to catch every moment of the Cardinals game (you may remember them as the Chicago Cardinals).   And this basement remodel doesn't take up any of the main area living, or require a home addition, it's like having access to free space to enjoy.
More Bedrooms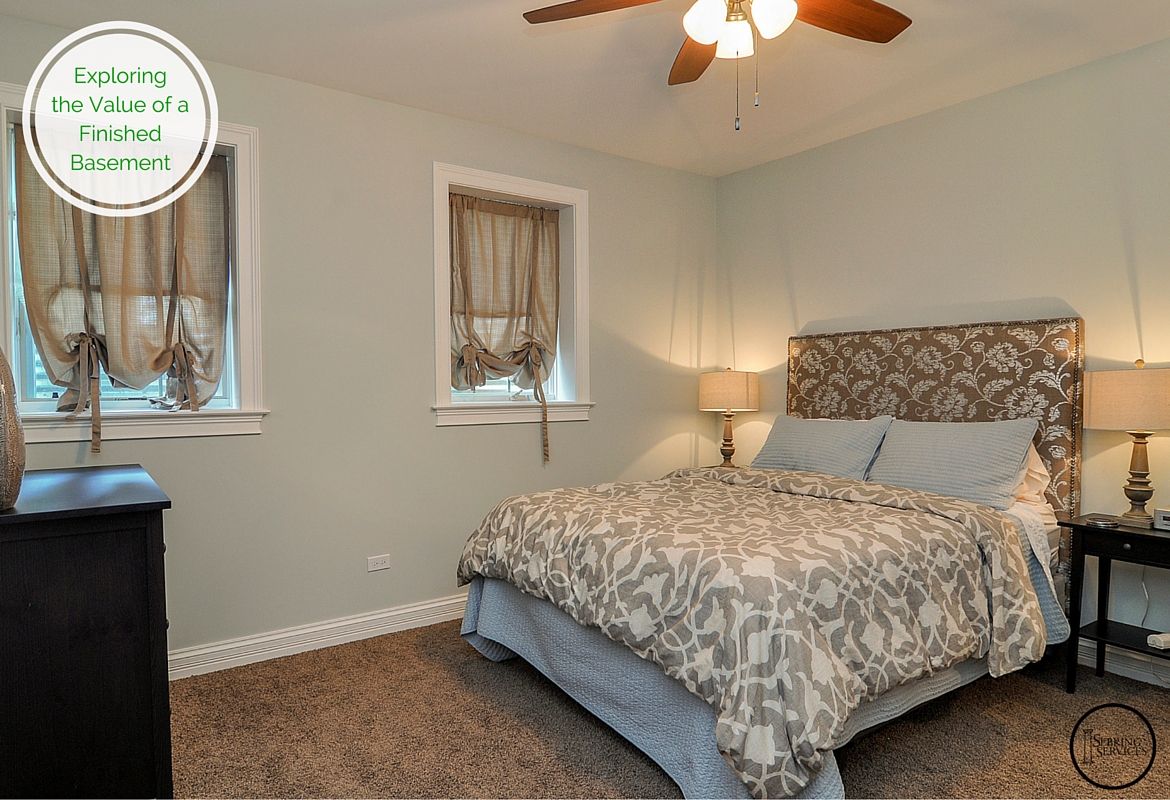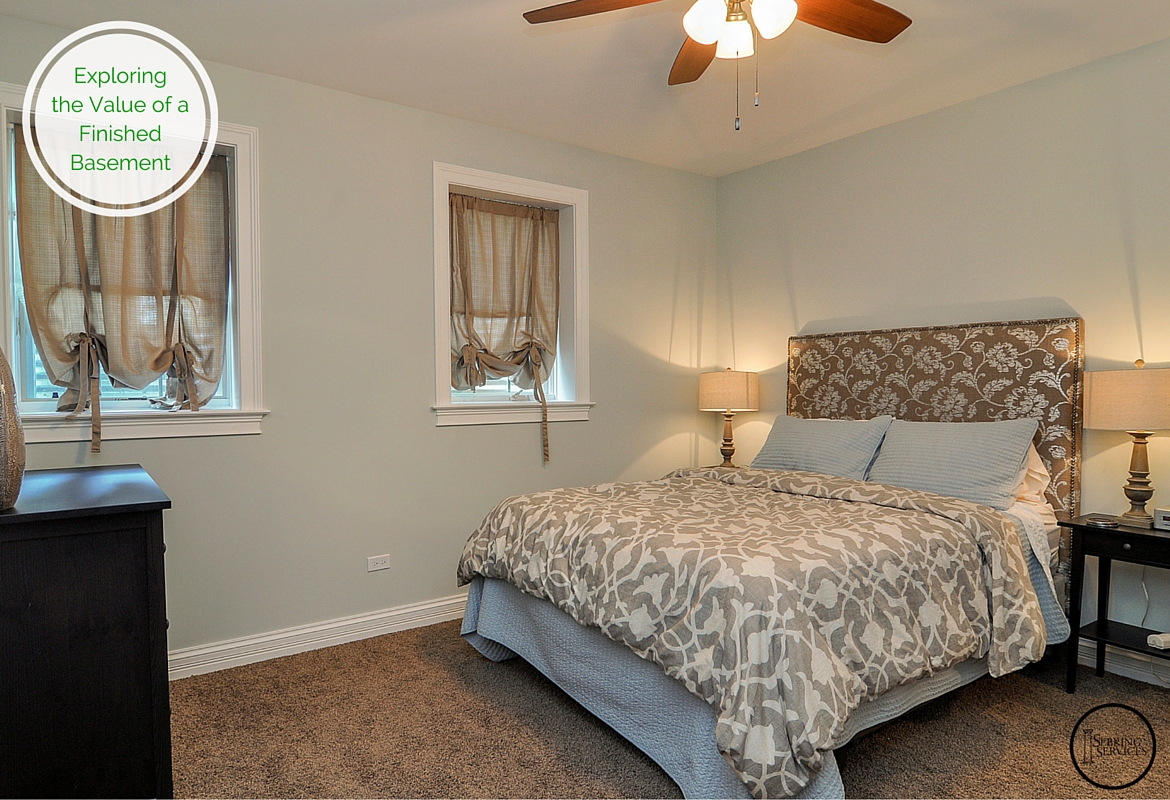 How much value could be added to a house if the unfinished basement were renovated and completed to include a couple bedrooms? How about including another bathroom as part of the remodel project?  There are a lot of possibilities for these new bedrooms:
Kids won't have to share bedrooms anymore
An area for guests to stay
Room for an aging parent to move in
Private bedroom for high school age kids to feel 'grown-up'
Gym or Exercise Room
Home Office
The options seem endless when thinking about how to make use of a finished basement renovation; I don't know what I'd choose to use the new found space for if given the chance.  What I'm most jealous about is having access to a previously unused area of your home to remodel and make it comfortable for your family.  Many people in this area reach out because of flooding repairs and we ensure each project is safe from any future flooding issues.  If I wanted a finished basement in my house, I'd have no choice but move to a new home.  I'm not well versed on the in's, out's, and logistics of a basement remodel, but I do know I'd call the Team at Sebring Services to walk me through the process.
If you need help designing your new finished basement, give us a call or contact us.