Is your basement dark, damp, and largely unused? If so, then it might be time to reclaim your basement space with a basement remodeling project. By finishing your existing basement, you can greatly expand the square footage of your home and enjoy added living and entertaining space to share with family and friends.
Whether you're interested in adding a basement bar, a media room, a game room, or anything in between, there are a few considerations you'll want to keep in mind as you plan your basement finishing project.
Determine the Primary Function
Make the most out of your basement by making it an entertainment room.
Start by determining what kind of basement living space would function best for your family's needs. For example, if your kids are constantly fighting over use of the upstairs television, you may want to consider setting up a second living area in the basement, complete with a television and seating area.
Maybe you've always dreamed of owning a pool table and are thinking about transforming your basement into a large game room, complete with a pool table, table tennis, and more.
Figure out the best function for your new basement space by meeting with members of your household and, together, answering the question of what you would like to do with extra square footage in your home.
What About Basement Storage?
As you plan out your ideal layout for your finished basement space, don't forget to leave enough space for storage. Often times, people use their unfinished basements for storage; when they have the spaces finished, then, they fail to incorporate enough storage space and run into a clutter problem. Consider leaving a small part of your basement space unfinished; you'll save money this way and have that extra space you need for storage.
The same goes for areas that will be housing your water heater, washer and dryer, furnace, or other appliances.
Basement Bedrooms Can Add Value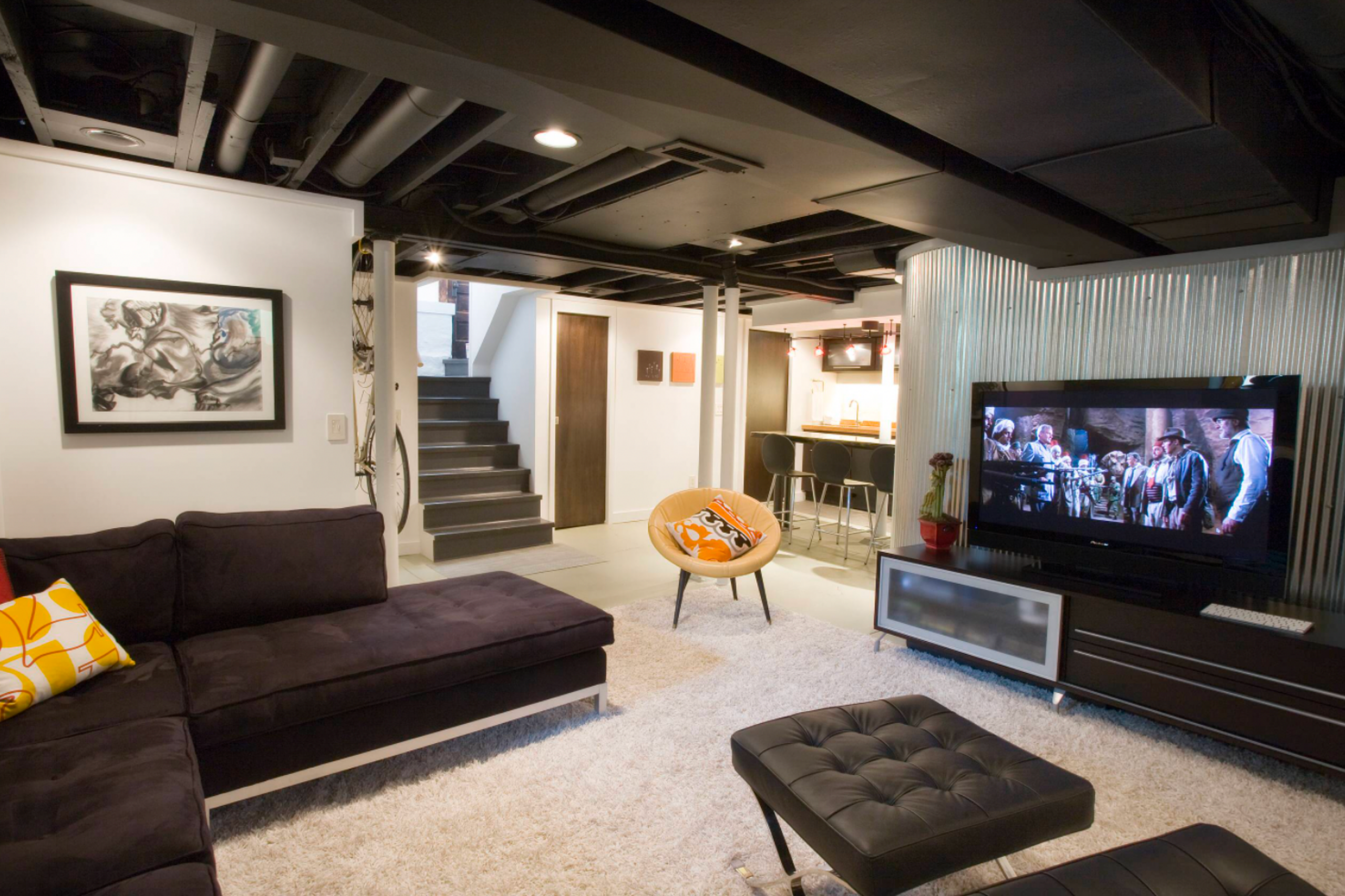 A bedroom or a lounge room is always a nice idea.
One possible idea for your basement that you may not yet have thought of is that of adding a bedroom. If your basement is large enough, you could still have your media room or game room in addition to an extra bedroom that could be used for guests or others in the household. Either way, adding a bedroom in the basement can be a great way to add significant value to your home.
Keep in mind, however, that if you decide to add a bedroom in the basement, you'll also need to add an egress window; this is the only way that a basement bedroom can be considered an actual permitted bedroom if and when it comes time to put your home on the market.
Don't Forget an Egress Window
As you get busy with the other aspects of renovating your basement, do not neglect the safety side of it. For too many homes, the basement is one of the most ignored rooms in terms of safety. This can pose a danger to the entire house. Even more dangerous is if there is someone sleeping or working there.
The first thing you should take care of is fire safety. Make sure you have installed a smoke detector. Most states also have a law dictating that there should be a second window or door where an individual can pass through to escape a hazard such as fire. This is called an egress window or door. Check out our article Basement Window Requirements: What You Need to Know Before Adding a Bedroom to Your Basement to find out if your existing basement window meets egress requirements.
To prevent fire hazards in the first place, check that all electrical installations are done safely and no candles are left burning with no one present. Let everyone, especially the kids, know what steps they should take should a fire breakout in the basement when they are there.
Protect Against Moisture in Your Basement
The basement is one of the most vulnerable places in the house when it comes to moisture. Because of its position under the ground, it is easy for water to seep in from the surrounding soil and into the basement.
Once moisture starts getting in, it can cause a lot of problems and damage. If not stopped quickly enough, mold will start developing, posing a health hazard to family members. The moisture will also start destroying items such as books and furniture stored in the basement. Even more worrying is the fact that excess moisture content will weaken the basement walls and threaten your entire home's foundation.
Moisture control should be one of your priorities when remodeling the basement. First, make sure that the groundwater outside is being directed away from the basement. To achieve this, you may need to grade the yard. Also check that gutters and downpipes are not pouring water directly onto the foundation.
Have a professional check that the wall is properly insulated against moisture. If it is not, discuss how you can improve moisture control through better insulation. Even if you have done everything needed to keep moisture in the basement under control, you may still experience problems if you live in an area that tends to get too humid. In this case, consider buying a humidifier for your basement.
Is Your Basement Properly Insulated?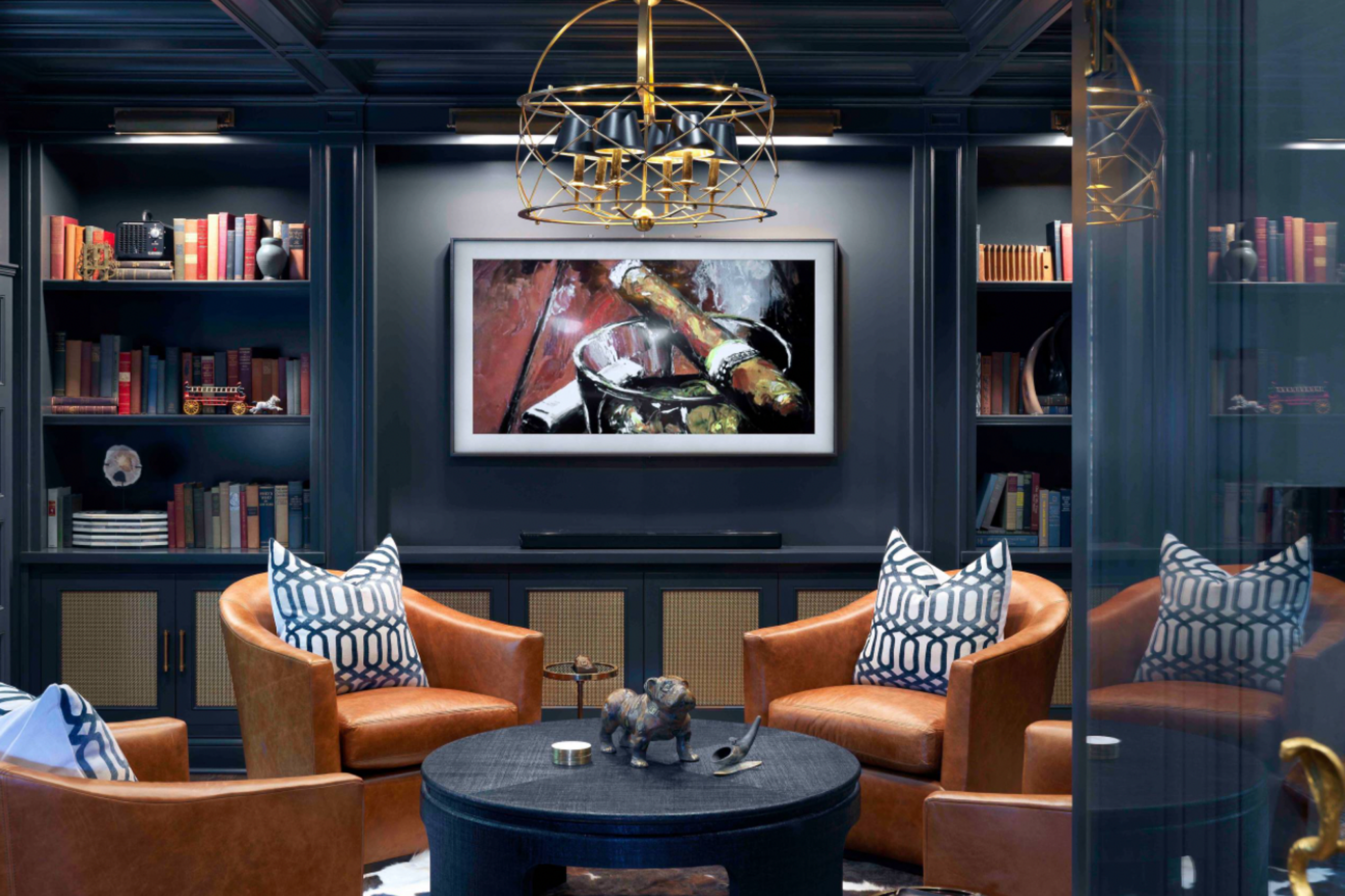 Keep your basement cozy and comfortable with proper insulation.
In addition to insulation from moisture, you must also insulate the basement from heat loss. If you are going to be putting your basement to use – theater, playroom, bedroom, and so on—you need to make sure that it will not get too cold.
There are two options when it comes to basement insulation; external and internal insulation. Insulation from the inside (internal insulation) is often advised against because it can prevent one from noticing moisture seeping in through the walls. The cold walls can also cause condensation behind the insulation.
Insulating from the outside or external insulation is much more preferable. It is easier and moisture issues can be kept track off. Additionally if you need to take moisture control actions, you do not have to rip out the entire insulation as is the case with internal insulation.
Common forms of external insulation used for the basement include caulking, mineral wool boards, high density polystyrene and polyurethane.
If you are going to do it from the inside, make sure that all moisture problems are taken care of first. Common materials used in internal insulation include fiberglass, polyurethane spray, plastic board and blanket.
Keeping the basement warm should be an important part of the remodeling process. This is what will turn the formerly neglected space into a warm livable area.
Walls, Ceiling and Flooring
What you choose for your walls, ceiling and floor will depend on various factors including your budget, your general theme, what you are going to use the basement for and your preferences. A good piece of advice when looking through your options is to go for low maintenance materials.
Keeping the basement in top shape can be stressful especially if it is a sizable one. Choose materials that are easy to clean and can last long while still looking good.
For the walls, we suggest you choose drywall because of both cost and the final finish will match the rest of your house. Another option is to go for pre-made panels, some of which are designed to be waterproof.
As for the ceiling, the easiest option is drywalling. It looks good and is easy to maintain. Remember to get an access panel installed for utility maintenance works. For a even more access, you can consider installing a suspended drop ceiling.
Flooring options are many and varied. You can leave the concrete floor exposed but this might not make your basement as warm. Instead, install carpeting and a durable padding. Wood is an option though you should first make sure that there are no moisture problems. A good way to protect the new floor from moisture is to caulk all the cracks in the concrete floor.
Check out our recent article to find out the 3 Reasons Why Carpet is Still the King of Basement Flooring.
Make Sure It's Warm & Cozy
Don't finish your basement space without ensuring it's going to be comfortable for you and your loved ones to spend time in year-round.
You need to make sure that there is proper air circulation in and out of the basement. Check that there are enough vents in the basement. This will ensure there is always clean air inside. If you have a wood or gas-burning furnace inside the basement, the issue of ventilation becomes even more important. Check that the furnace has its own proper ventilation. If you are planning to install a new furnace, try an electric firebox insert instead of a wood-burning furnace. A good one will resemble the real thing and it will still produce heat.
Poor ventilation can be a major health issue especially if there are people spending a lot of time in the basement. To be on the safe side, ask your contractor to check the current ventilation and determine if it should be improved. This way, you can make the most of your newly finished basement and enjoy it every month of the year.
As you can see, there's a lot to keep in mind when it comes to planning out your finished basement. The best thing you can do is to work with a professional throughout every step of the way. Looking for help in achieving your dream basement? Feel free to contact us for assistance today!