Many people are in the mood right now to make some home improvements to refresh their tired and boring living spaces.  There are many simple options for updating your home. You could spruce up your bathroom with a brand new shower curtain, accessories and floor mats. You could update your kitchen with a new modern faucet, new bakeware in bright colors or purchase a new kitchen table. The possibilities are limitless!
But in this blog, we're going to focus on the living room. You can choose from simple smaller fixes for a subtle effect or go for a larger project that will give you a more dramatic change.  Here are just a few ideas you can use to update and renew your living room.
Fresh Flowers and Plants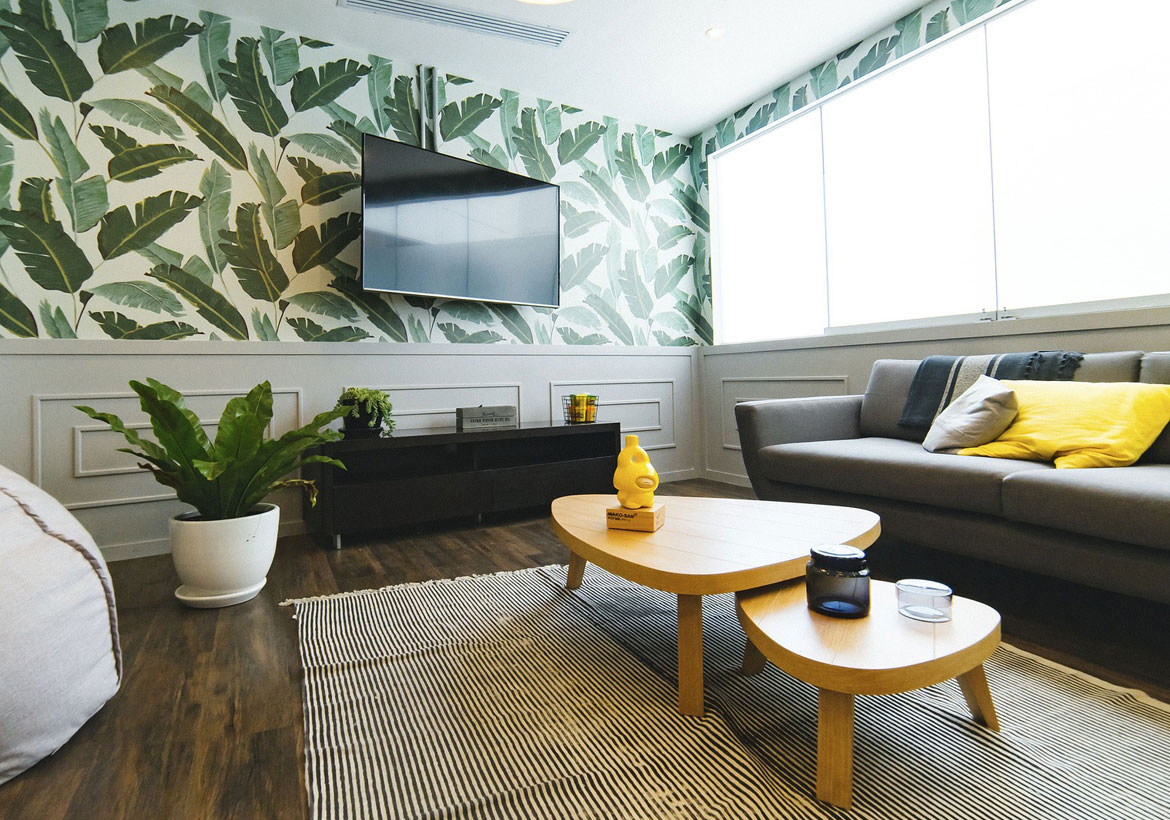 Let's start with something simple and easy–flowers and plants.
For quick results, add fresh flowers to your living room. They are an incredibly effective way to add color for a short period of time especially if you're testing a color scheme.  It will definitely add a pop of color for a few weeks. Flowers can also make a room feel fresher and brighter, so if your living room needs a pick me up, this is an easy solution.
The choice of flowers is vast and sometimes overwhelming, but you really can't get it wrong. Any flower is great, however, roses do die quite quickly and lilies (due to the amount of pollen they drop) could wreak havoc with allergies if you have them.  Lilies are also poisonous to cats, so do make sure any flowers you choose aren't a danger to your pets. Ask your florist for advice when purchasing your flowers.  The change of seasons may guide your choices also.
Plants have a welcoming appeal and when placed correctly in the home, they can do wonders to make the house seem more warm and inviting.  Small plants are a nice touch–especially on tables and shelves. You could also choose a tall plant and place it in the corner.  Just remember, it is a living room and not a green house, so less is more.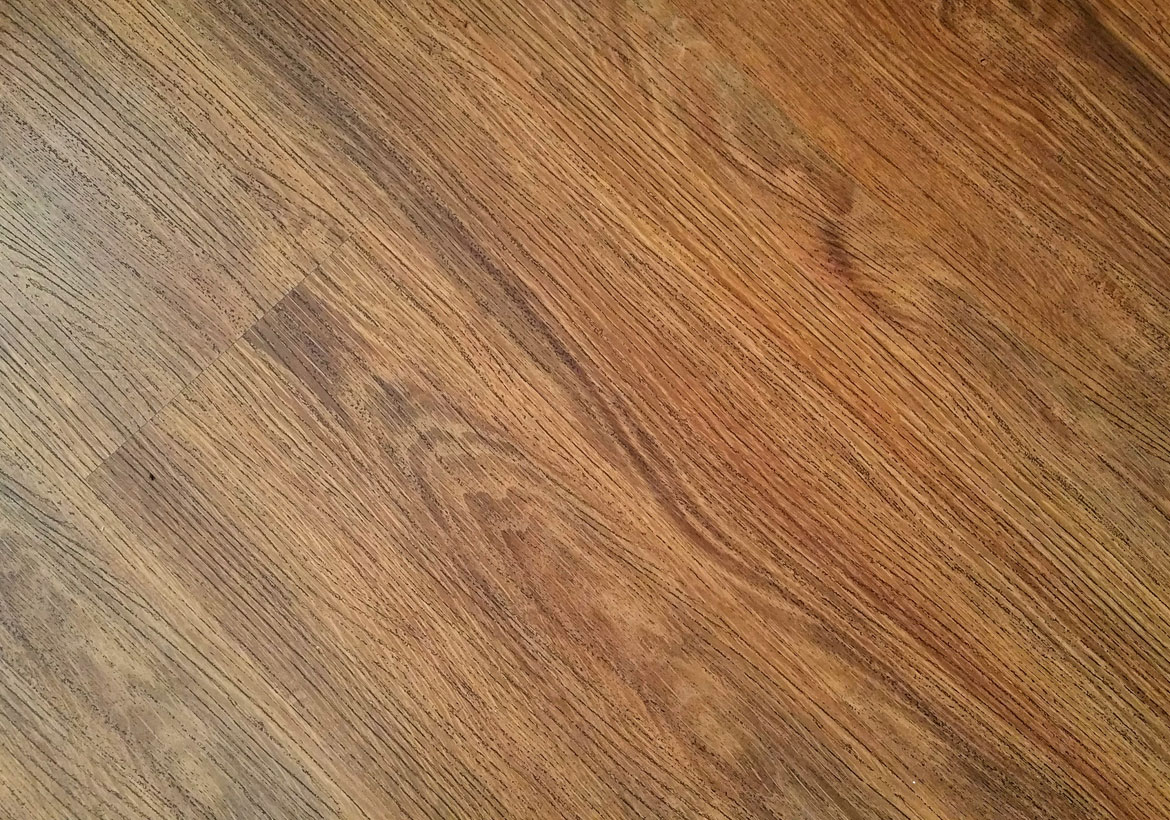 Update Your Flooring
You can choose to do something more simple like adding or changing an accent rug to refresh the space or you can take on a bigger project, completely updating your living room flooring.  Again, your choices are vast, whether you want to choose between synthetic or natural flooring the possibilities are ongoing.
If you suffer from allergies, you would maybe want to consider a type of natural flooring. With both plant fibers and animal fiber to choose from, you can tailor the flooring to suit your needs and sensitivity.
The floor is obviously a big part of any room, and you can use this to your advantage with color. Changing the color of your flooring, whether it be a dramatic color change, or a subtle hue to compliment already existing shades, is a sure-fire way to create an major impact in your living room.
Make sure to check out Hardwood Flooring Trends: Our Comprehensive Selection Guide before you update your flooring.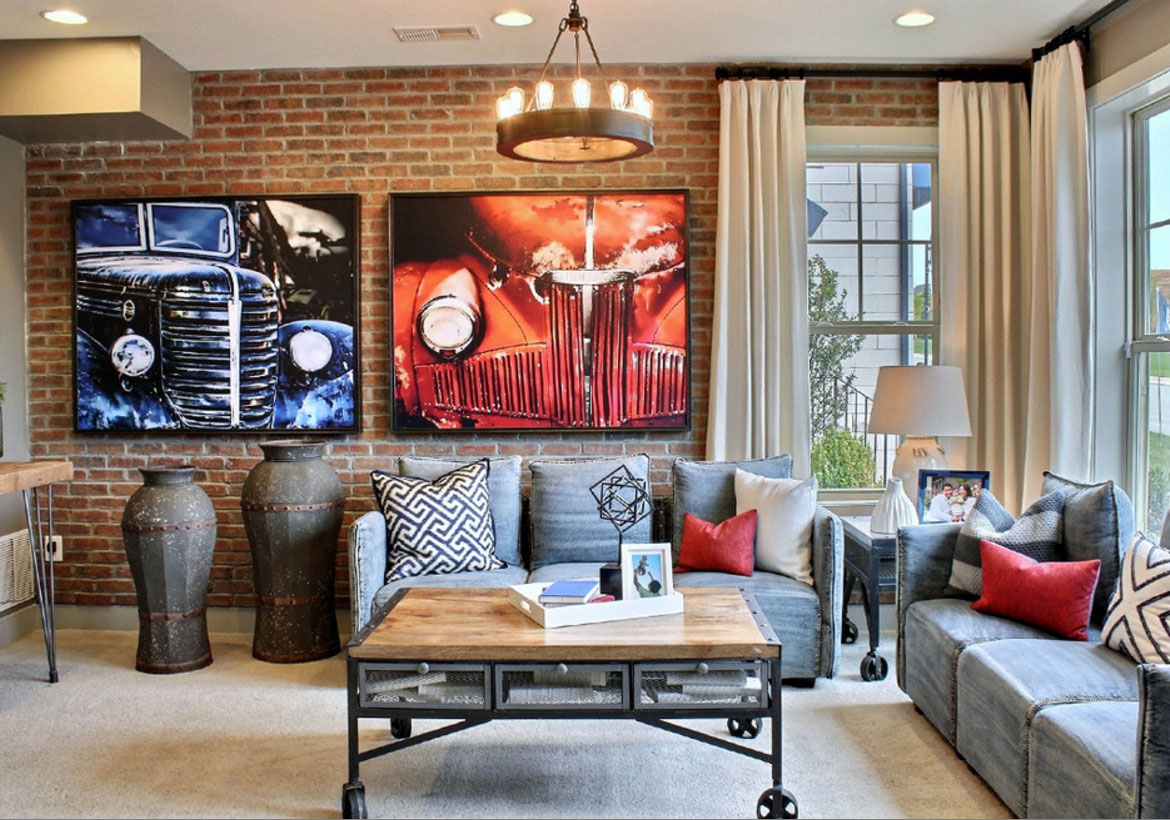 Introduce Patterns
If your living room is a little plain, a clever way to add interest is with a pattern. This is an adjustable idea that you can scale to suit your tastes. For smaller injections of pattern, try purchasing or making new cushion covers or throw pillows, add decorative accessories that either have a natural pattern or a painted one or you can introduce a pattern with a accent rug.
For a larger effect, hang an abstract painting, or series, to create a talking point in your living room. Alternatively, you can reupholster your sofa with a patterned material, or change the covers if your sofa has removable ones.  However, sometimes choosing to leave the sofa more neutral and choosing to add pattern in an accent chair may be the more versatile way to go.
You could be more bold and lay patterned flooring, though we would suggest keeping these patterns subtle rather than being too loud–they could become too overpowering.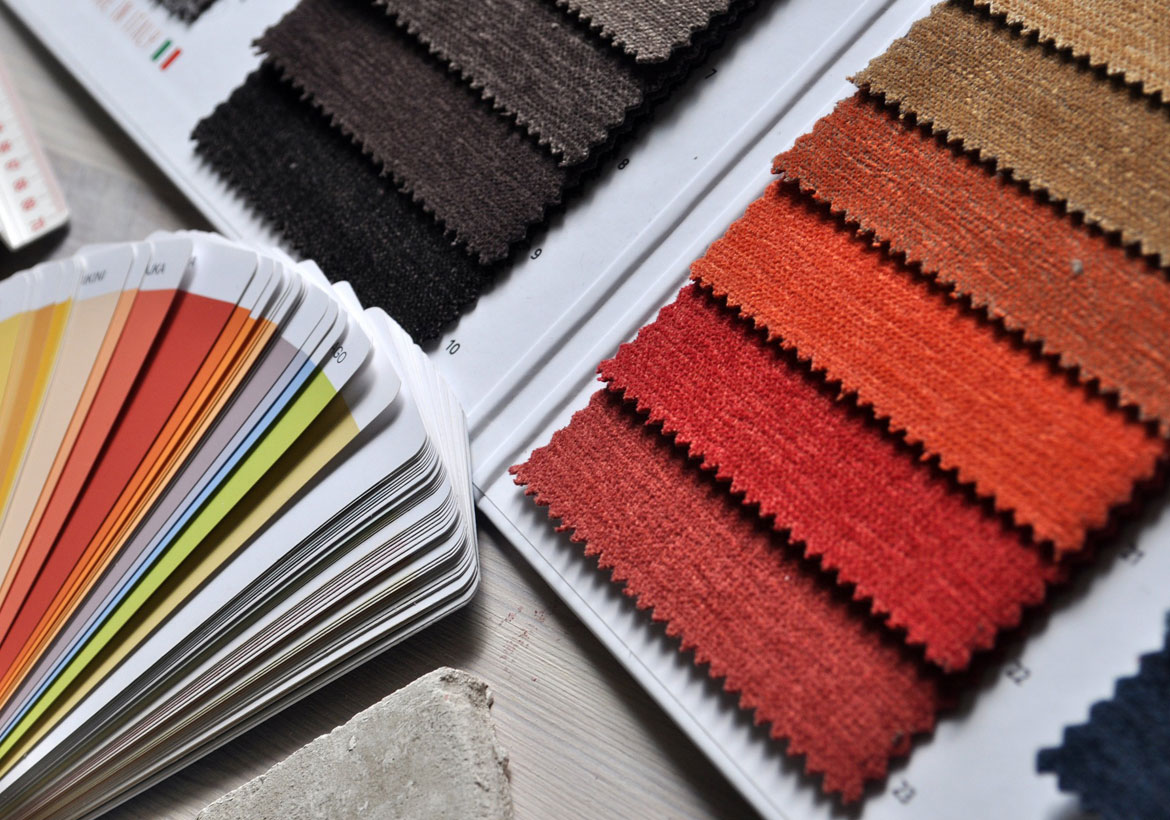 Add A Pop of Color
Similar to adding patterns, color can be included in your living room in various ways. For a smaller accent change your sofa pillows, add a bright throw and/or update the accent rug.  As we mentioned before, flowers are an easy way to add color without too much of a commitment.
If you already have a color theme in your living room, but you want a refresh without completely changing that scheme, an easy way around it is incorporating lighter and darker versions of those colors. This way you're still adding a change without it being a complete rework of the room.
Color themes don't necessarily need to be completely changed to update a room, but instead, you can look at it as a refresh.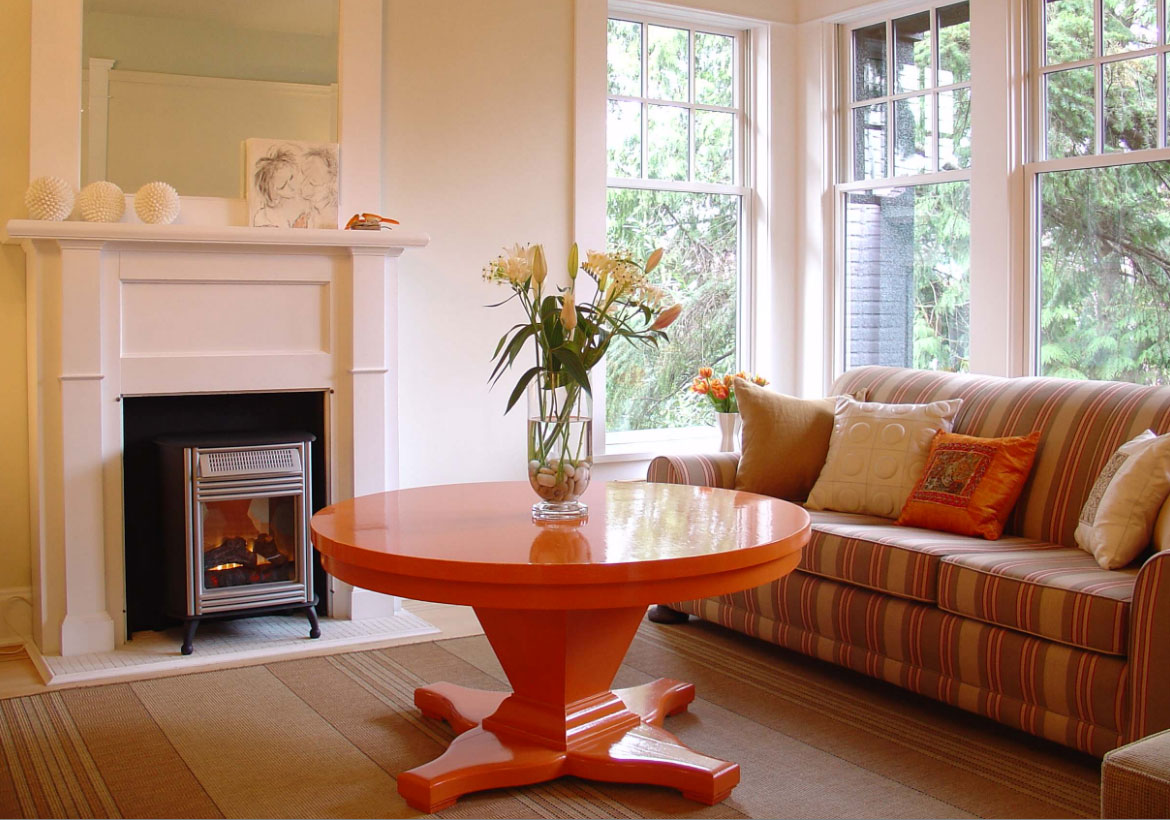 Johnson + McLeod Design Consultants – This bright orange coffee table was fashioned after a vintage dining table that had been cut down.  These designers liked it so much they had their carpenter replicate it.  This one was painted in a high gloss lacquered oil.
Don't Buy New, Paint the Old
An easy DIY option that most people seem to overlook is repainting their living room furniture. Wooden chairs and side tables can receive a quick and easy facelift with a touch of paint.
If you don't want to paint them a solid color, you can choose a different stain. Taking your wooden furniture from a light wood to a dark stain can be enough of a change to make an impact. You can also reverse this and strip a dark stain to reveal a lighter wood.
Distressing wooden furniture is also popular and can be a fun DIY project. This can look great on wood with a deeper grain or texture, or if it has a design carved into it.
Accent Walls
Another larger, dramatic update is adding an accent wall to your living room. There are many ways for you to accentuate a wall.
The most obvious option is to paint it a different color. This is usually the most effective in a white or light room, combined with a pop of color for your chosen wall. If your walls are already painted a color, your accent wall could be a darker shade. Going darker will give more of an impact.
Another option is to wallpaper your accent wall with a dramatic pattern. Choosing something bold will give the desired effect, but make sure the colors of the pattern tie in with the room. If not, the wall could look very out of place.
Finally, you could add material to the wall. Wood is an incredibly popular option and looks great. You could also choose stone, slate or brick to give more of an industrial feel.
Choosing the wall to accentuate isn't as simple as just picking a wall. Normally it will be a chimney breast or a wall that a sofa is placed against. You want to choose a wall that has something against or associated with it. This way the accent ties the room together rather than looking random.
Mirror, Mirror, On the Wall
Finally, adding a mirror can help open a living room. If you don't want to play around with colors or patterns, this is a simple option.
Mirrors create the feel of extra space, so they are especially good in smaller rooms. You can treat it as a decorative piece depending on the size and framing, with both modern and ornate options available to choose from.
They can also become an art installation, using multiple mirrors spread across a space to create a unique piece and talking point.
With so many options available to you to update your living room, you can decide if you want to embark on a larger project, or make changes on a smaller scale. What ideas are you going to try?