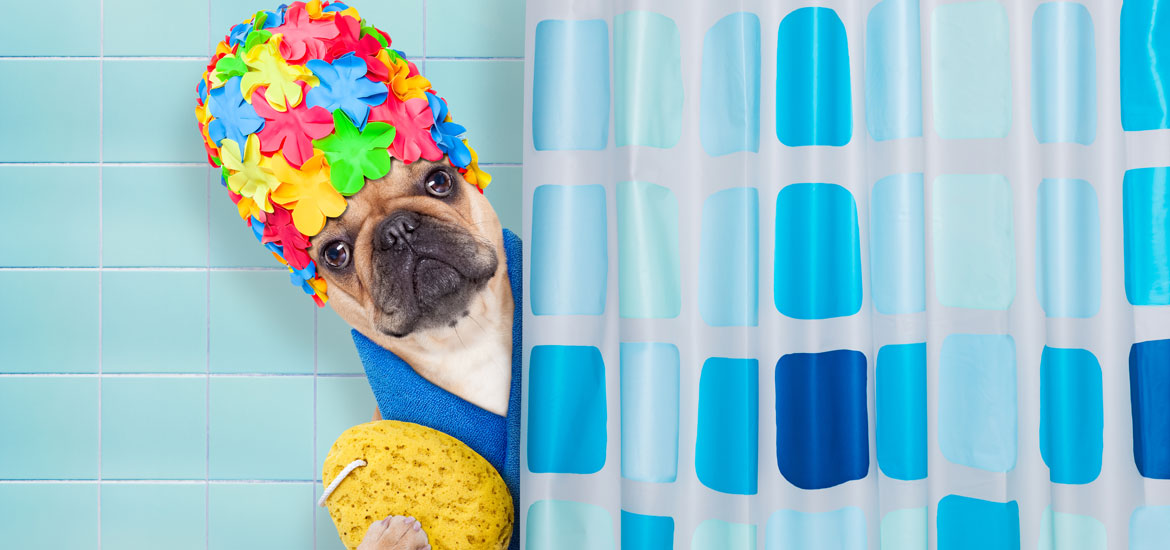 One of the more fun trends is the addition of dog showers and pet washing stations to the home. That's right, your dog can now enjoy their very own dog shower from the comfort of the place they love the most–home.
Say goodbye to paying extra for professional dog bathing services. Now, you can enjoy washing your pet in a variety of different ways. From built-in dog showers to shower head attachments made specifically for your furry friend, you can invest in a great home addition that adds countless repeated value.
Consider the popularity and benefit of pet washing stations when looking for the next exciting trend to be a part of. This can be an affordable way to begin a renovation project with a couple of changes that are fun for the whole family.
Pet Washing Station
You can build a pet washing station that's equipped with everything you need: An area for your dog to sit or stand, an accessible shower head, and stairs for easy access by your furry loved one. Whether your dog is large or small, they can go up and down the steps and sit in the station so you don't have to arch your back to reach them.
Most pet washing stations resemble smaller, elevated showers. Your dog can enjoy sitting under the warm showers while you have confidence in the easy and clean draining systems. And if your dog happens to be one to dislike water, you can help them feel comfortable by sitting or standing in the shower with them while they are washed. They'll soon feel relaxed and calm, and they may even learn to love their bath time!
Be sure to hook your station up to a running water system so you can adjust the temperature and intensity of the water pressure. It should be a fun, stress-free situation for both you and your pet.
TILE PERCH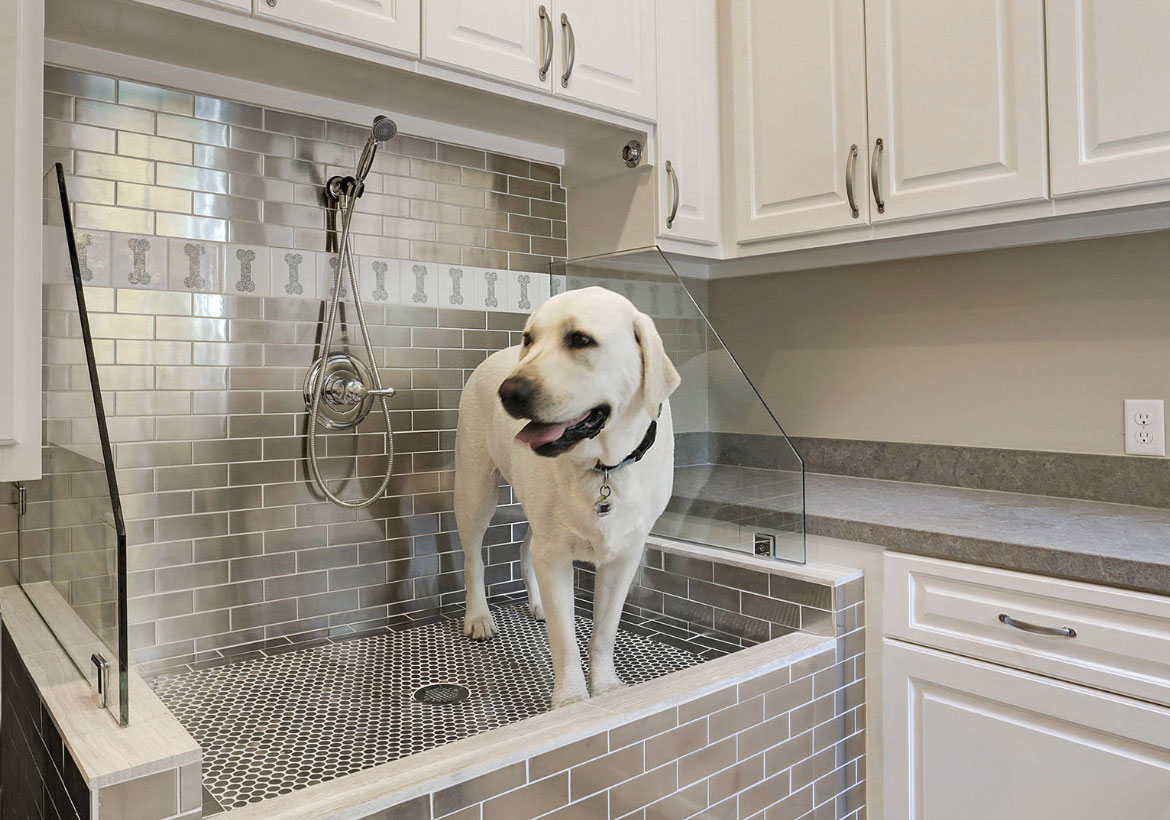 Bone tiles on the back wall add some fun detail to this pet washing station located in a laundry room.
LAUNDRY OASIS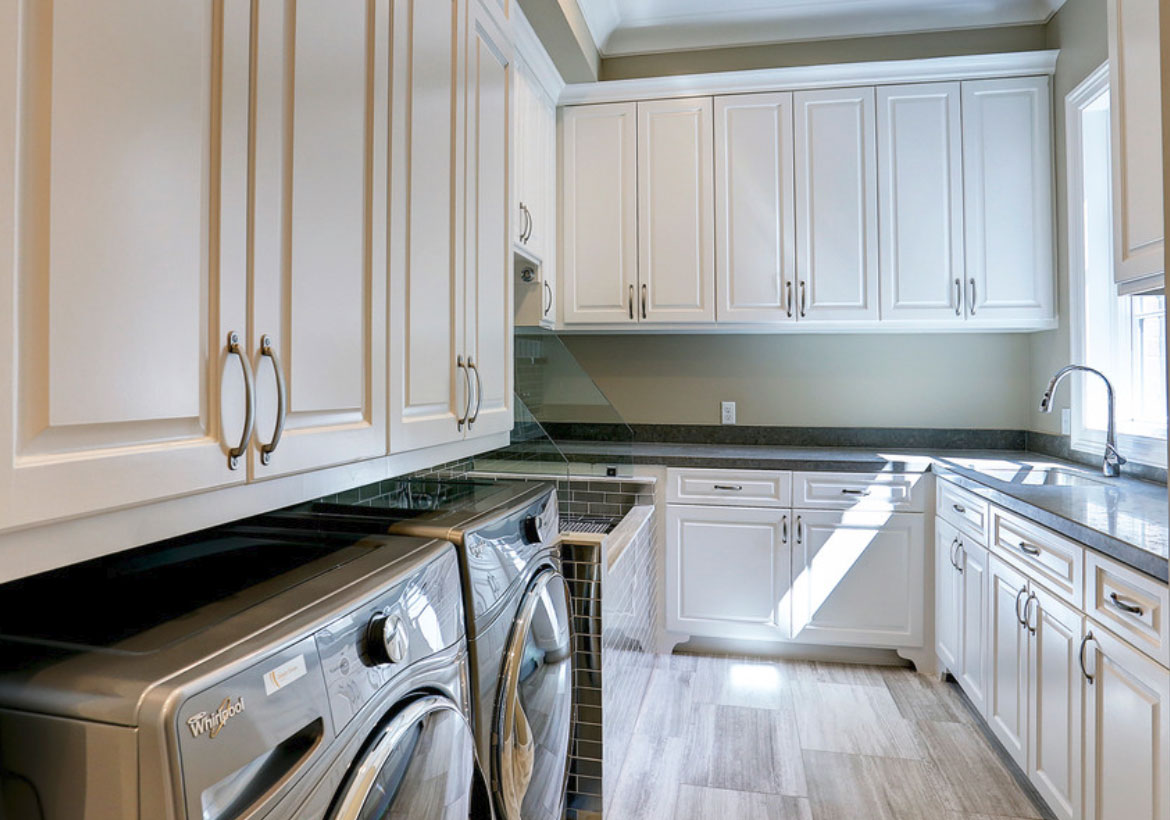 An overall view of the previous pet washing station to illustrate how it fits into this laundry room.   A laundry room is a perfect location for a dog shower.
STONE STEP
A wonderful space and pet washing station for the pet owner that owns multiple dogs or pets.
DOG WALL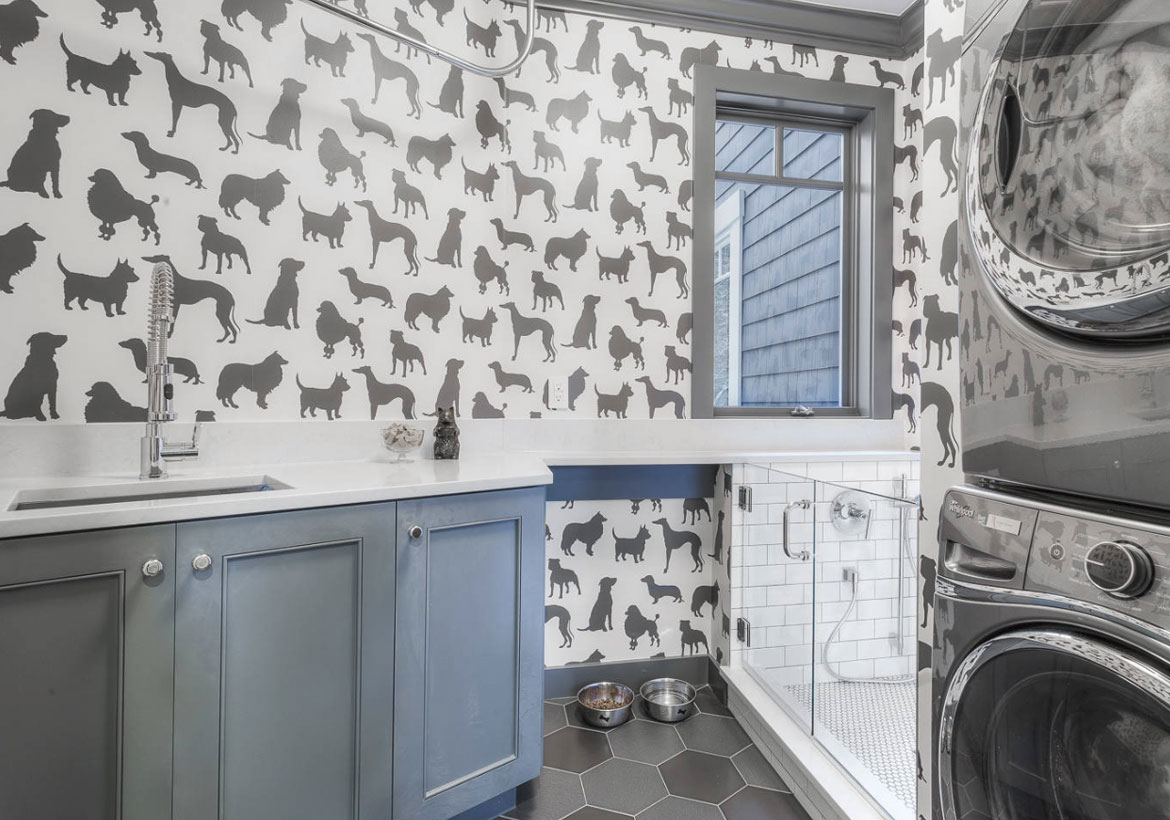 Hexagon floor tile and whimsical dog wallpaper make this a very stylish dog shower area.
SLEEP SPOT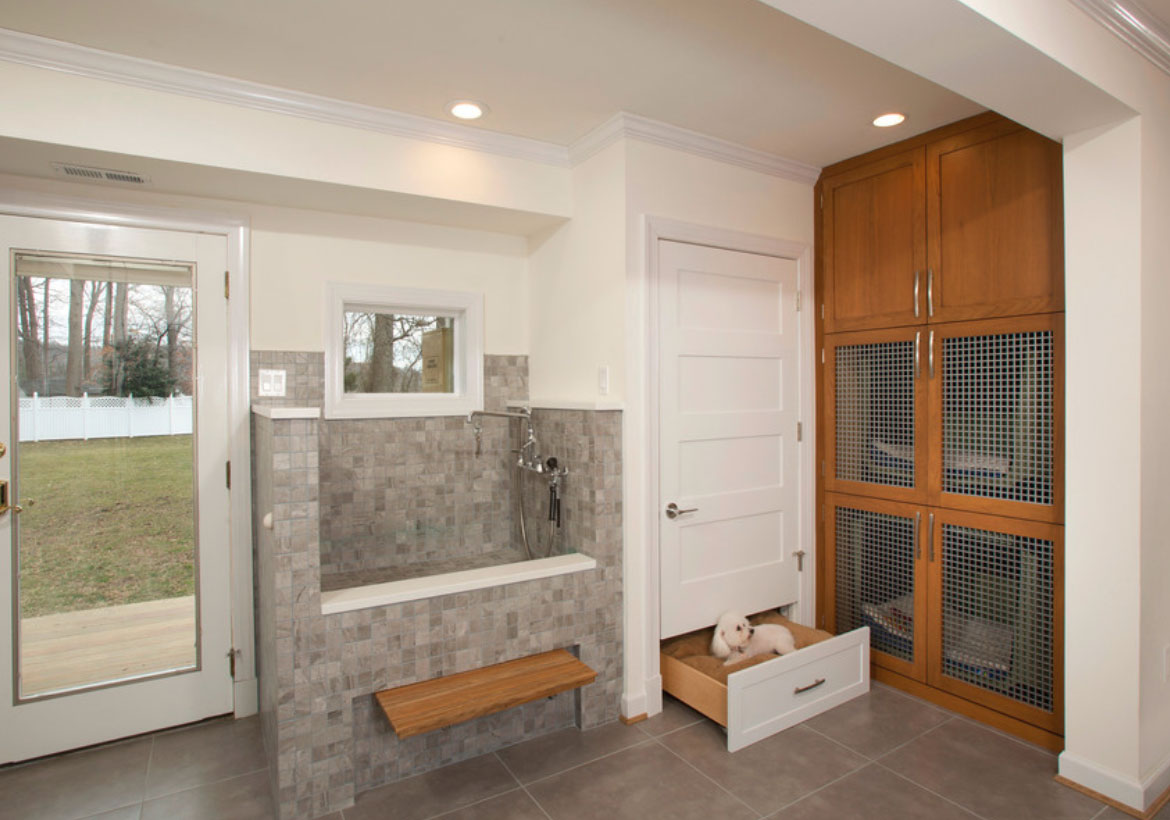 Another view of that smart pet space.  Love the kennels and the cute pull-out drawer bed for the little dog!
SMOOTH GREY
Really cool multi-purpose room.  Butler's pantry, mudroom and dog room.  Cypress cabinets, concrete countertops, and galvanized doors make up this cool space.  Ingenious use of a horse feed trough for giving the dog baths!