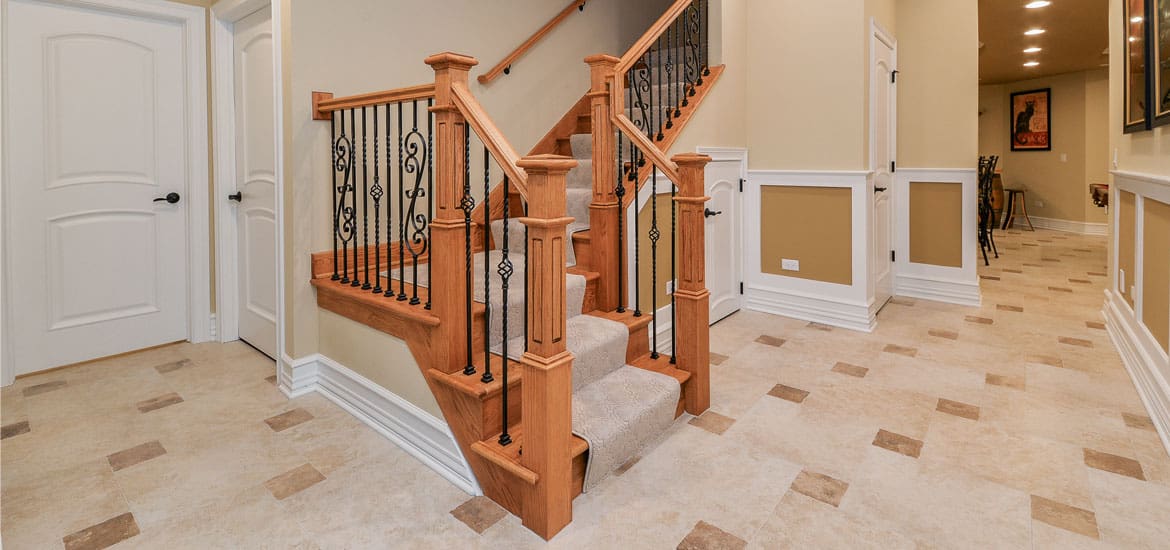 There is no shortage of stairway design ideas to make your stairway a charming part of your home. From grand staircases and warm traditional styles to contemporary and industrial.
The most important thing to remember is that stairs are not just conduits between different areas of the house. They also play an important role in setting the feel and look of your home. A well-designed stairway can transport a contemporary living room back to the Victorian era or create a warm welcome at the entryway.
So, as you focus on the functional parts, do not forget the décor and aesthetics. We have a few stairway design ideas to make your boring stairway come to life. Learn how to use railings, carpeting, lighting, and color to create a unique style.
The Floor
Taking up the largest surface areas, the floor of the stairs set the look of your stairway. There are various style options depending on your budget, the level of maintenance you are looking for and your décor preferences. Here are a few stairway ideas for the floor to get you started.