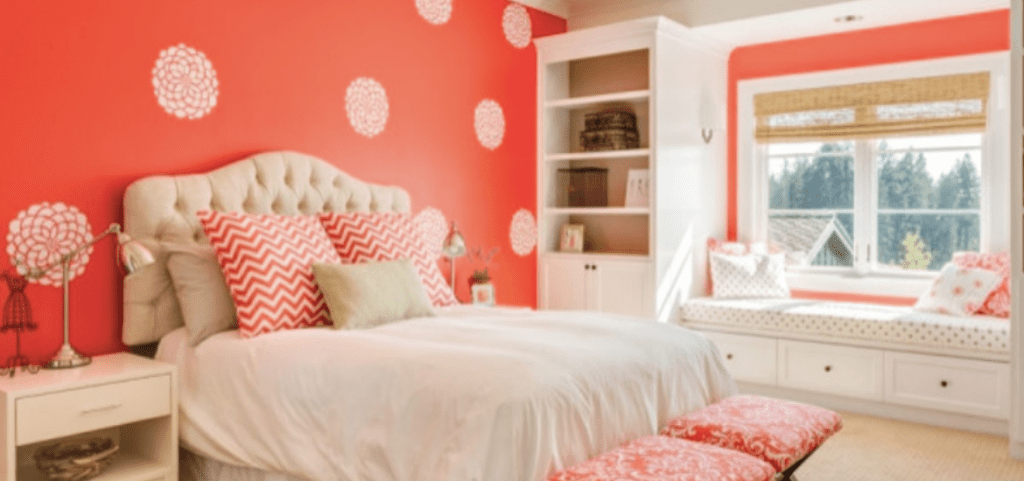 Orange is definitely one of the most trending colors for bedrooms today. You can utilize it in a room as a primary color decision or as an accent color. Regardless of what shade you pick—from pumpkin to apricot to melon—it will certainly make an impact.
Moreover, people regard orange as a color of creativity and playfulness. Since it is the beautiful mix of the warm yet fiery red and fun and upbeat yellow, it is surely a color of bliss, warmth, and enthusiasm. It is refreshing and energizing yet can be calming and charming as well. On the other hand, the color orange is also bold, which makes individuals reluctant to pick it for their interior. That is the reason we have gathered 29 orange bedroom decor ideas. This is for those who like to utilize this exciting tone yet are afraid to do so. See with your own eyes and tell us what you think.
RUSTIC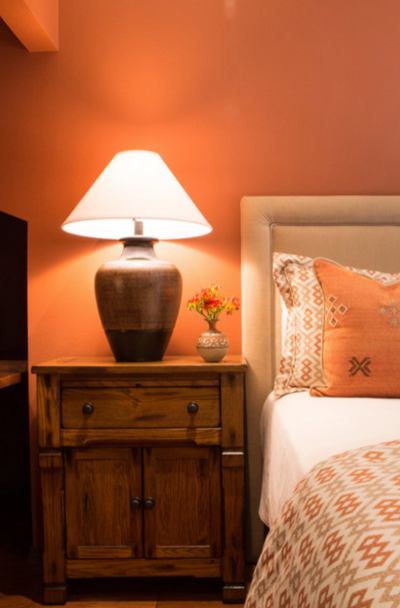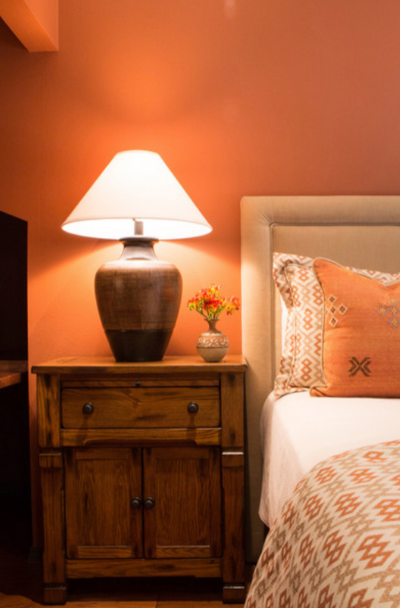 Wood furniture combined with orange bedroom walls is a sure hit!
SENSE OF LIFE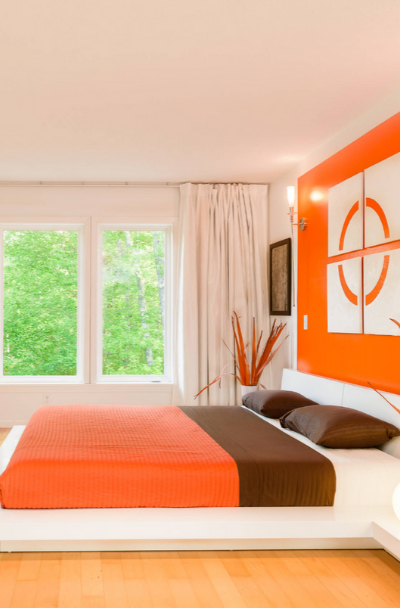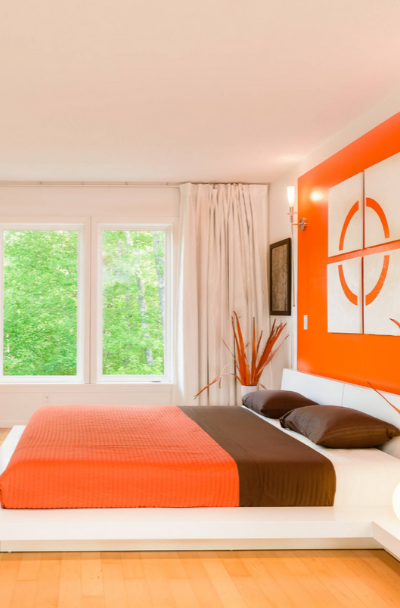 Smooth and clean lines for this gorgeous orange room.
ERGONOMIC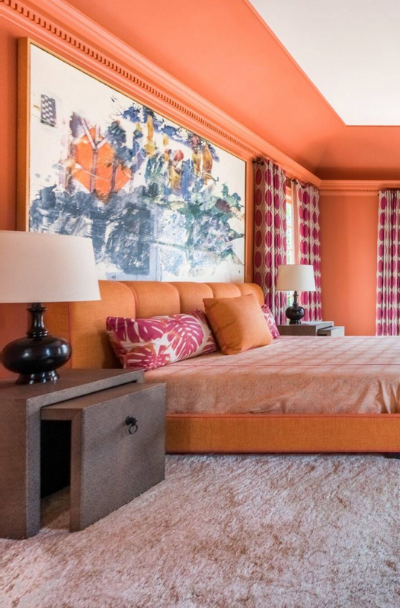 The soft carpet and bed linens make this bedroom extra comfortable and stylish.
HARMONY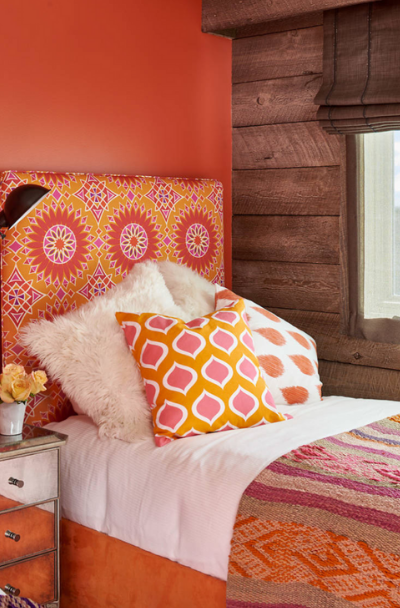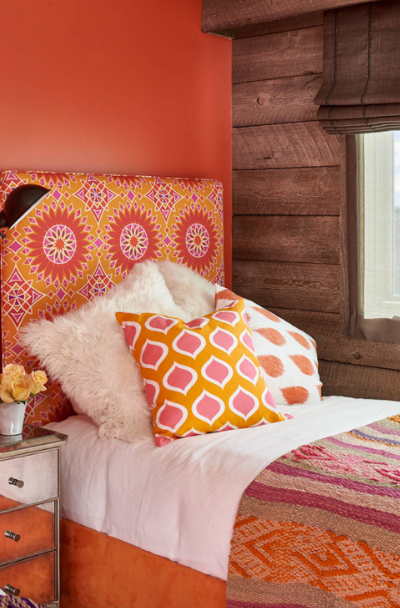 Although different patterns, the consistent combinations of shades make this bedroom harmonious.
MID-CENTURY MODERN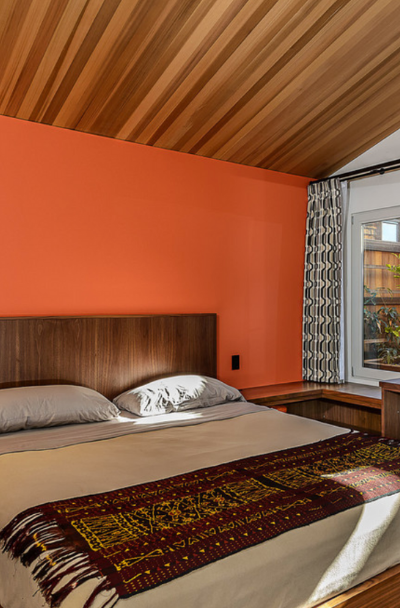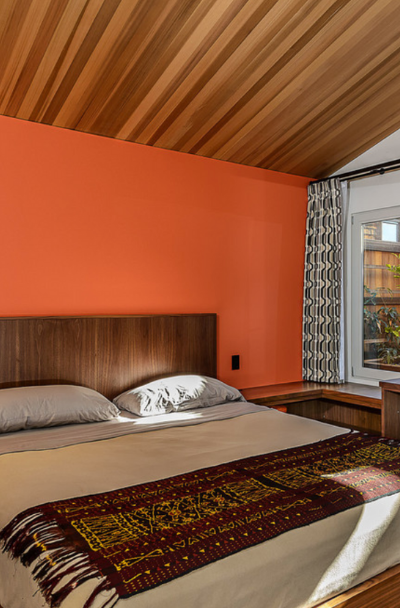 Look at that wood ceiling! It blends well with the orange bedroom wall.
MEDITERRANEAN STYLE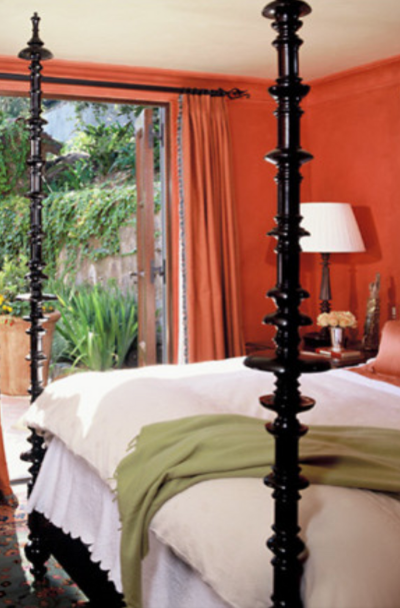 Vibrant orange walls with classic pieces make this room timeless.
TRANSITIONAL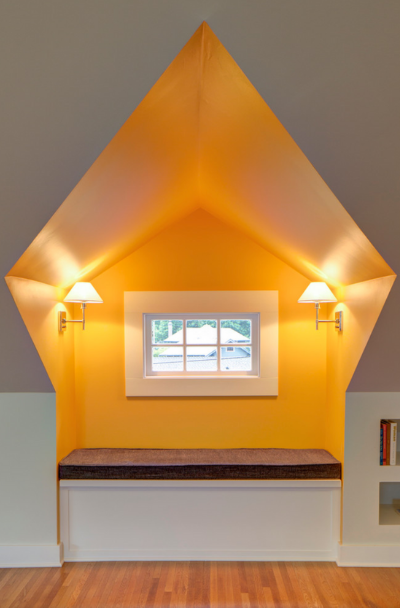 Incredible lighting, soft touches of oranges, and smooth lines. Just wow!
BEACH STYLE
Love the warm feeling that this bedroom evokes.
EXPRESSIVE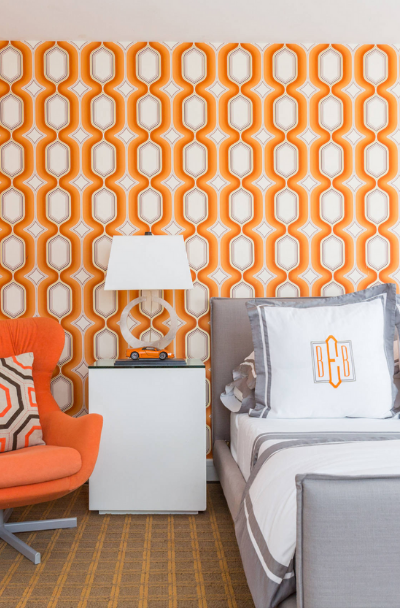 Express your creative instincts with this grey and orange bedroom idea.
REINVENT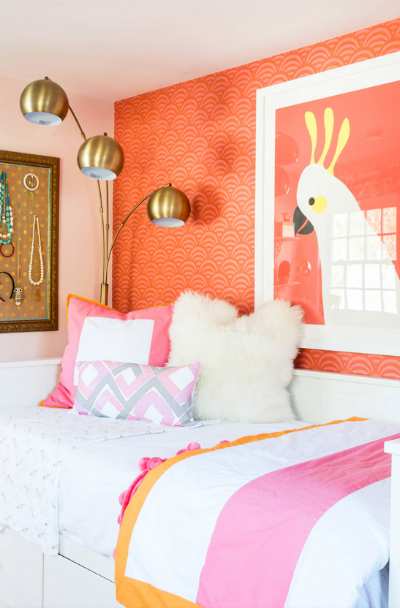 Have fun playing with colors and designs while adding your personal style.
How To Decorate An Orange Bedroom
Mandarin, sunset, warm persimmon, and pumpkin spice are some of the paint color names for orange. Although orange is a modern, friendly, and fun color, it can also be very challenging to decorate. But fret not because we have curated exciting decorating ideas to keep you going! Soon, you will surely be an expert in decorating an orange bedroom, adding contemporary energy and warmth to it.
Now, how to begin decorating with color orange? Most importantly, you don't need to spend a fortune or remodel your home to include orange. The color orange particularly works with earth tones and neutrals like beiges, taupes, and grays. It's indeed an eye-catching and vibrant tone that a little can go far. Thus, this means you don't need to fully commit on an entirely orange room. Instead, you can pick a couple of elements similar to the pictures underneath.
Probably one of the most straightforward approaches to include a bit (pumpkin) spice into your bedroom is by having some orange to the room. Begin with some pillows and a bed cover, or a seat or orange stool. Also, decorating with orange by including these little components isn't costly. As a result, you can definitely warm up your room on a budget.
Because orange makes a bold impact, you can assemble a wallpaper on only one wall. By doing this, you can make an intimate focal point, then add more subtle touches of orange throughout the room.