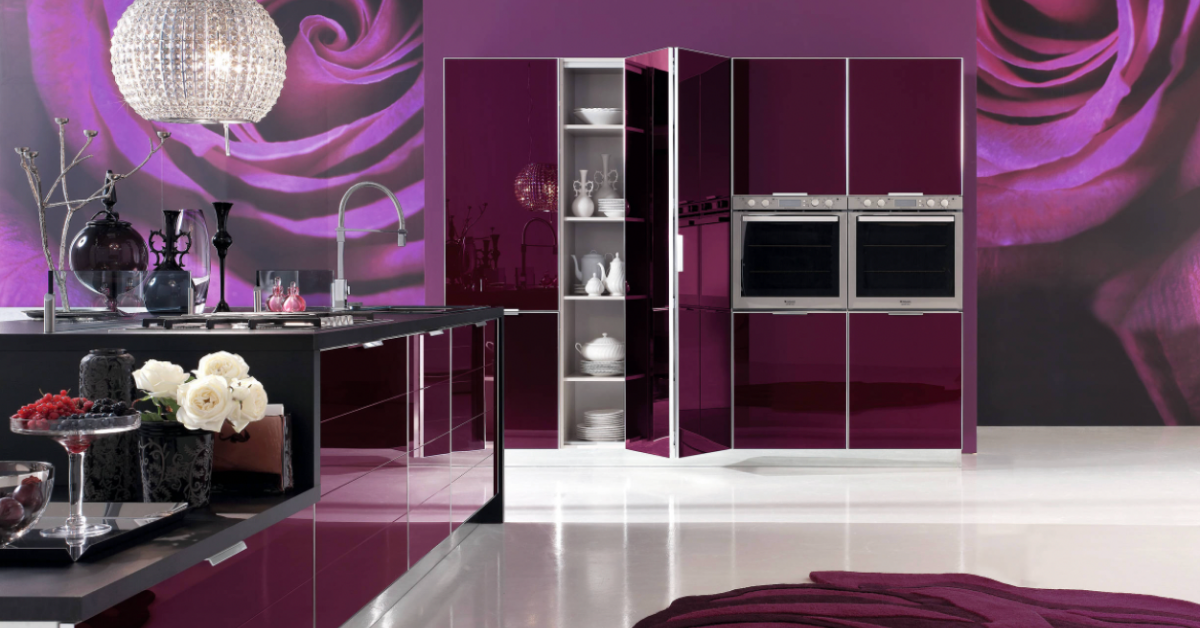 Purple color combinations are trendy and work nicely for contemporary kitchen cabinets. Purple kitchen color schemes are able to make your interior room experience cool or warm, based on blue or red tones, which might be added to the kitchen layout. A light purple kitchen layout looks airy & restful. Deep purple kitchen cabinets make a bold statement, offering powerful fashionable contrasts & color schemes. Check out our 17 purple kitchen cabinet ideas and images for inspiration.
PURPLE & GOLD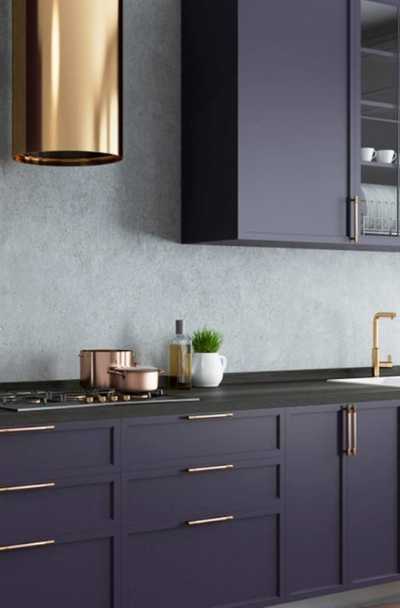 An elegant kitchen featuring purple cabinets and gold hardware, faucet, range hood, and kitchenware.
TRADITIONAL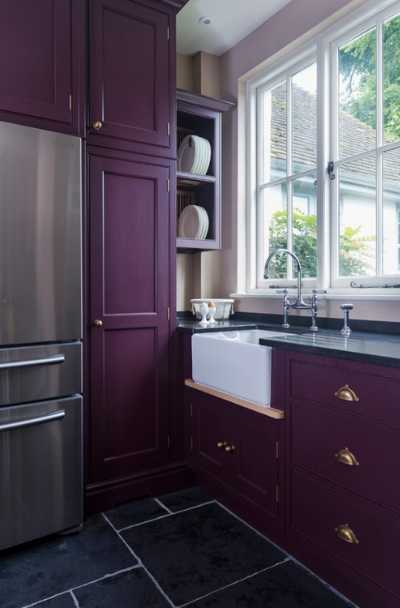 A classic and timeless kitchen with deep plum cabinets black floor tiles, and black countertop.
DREAMY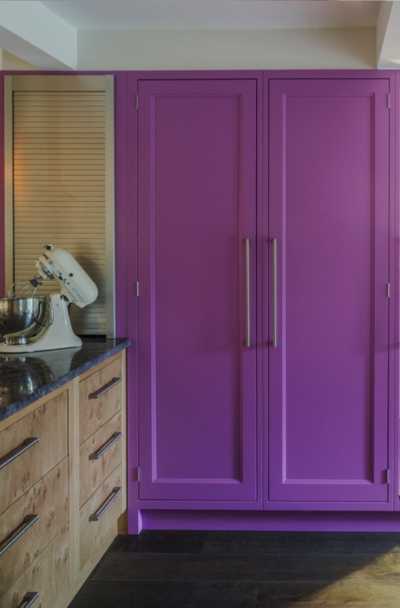 The bright orchid shade for the cabinets makes this kitchen fun and classy at the same time.
ELEGANT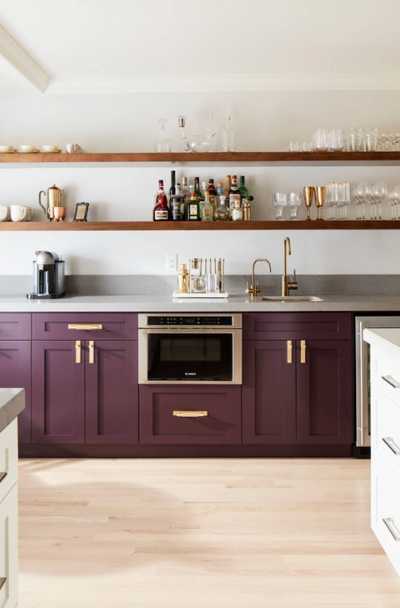 The lower cabinets in grape shade combine well with the white walls, backsplash, & floating shelves.
OPEN SHELVES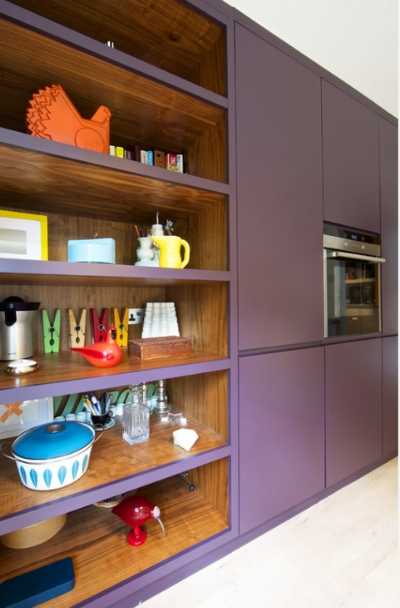 Huge storage space that features open shelvings for easy access and closed ones for privacy.
MODERN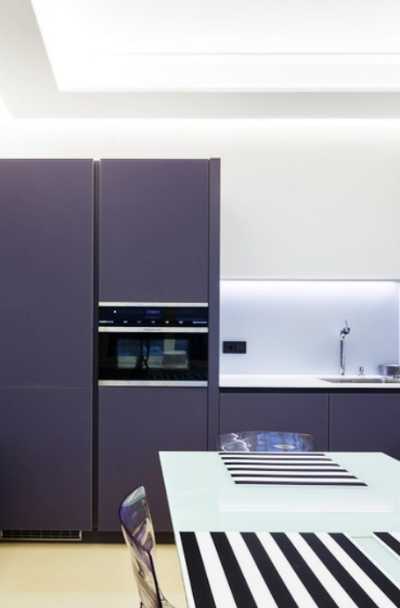 The entire kitchen looks modern, elegant, and stylish with this particular shade of purple.
CONVENTIONAL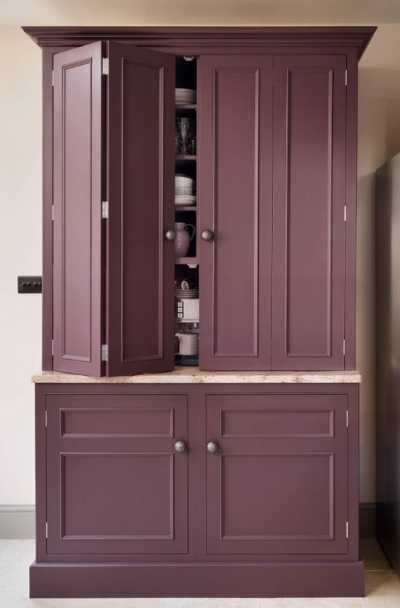 A lighter and toned down shade of purple makes a more laidback appeal in this kitchen.
FLASHY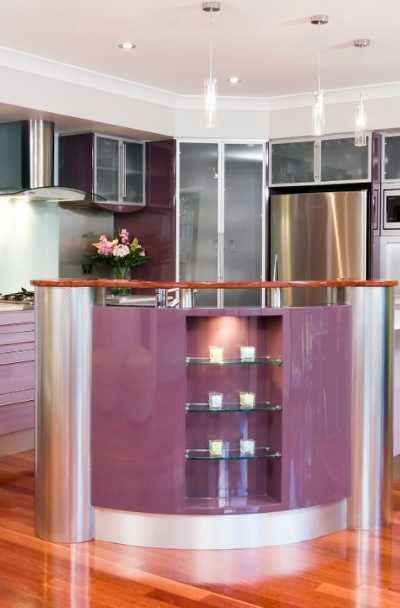 High-gloss laminated purple and stainless steel appliances can make your kitchen lively.
LIGHT
A gorgeous and lovely shade of lavender makes this kitchen warm and welcoming.
MAUVE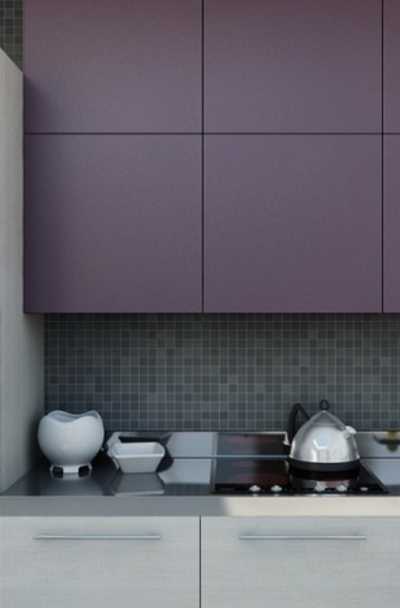 This specific shade of purple is able to make your kitchen stunning without overwhelming the room.
Why We Love Purple Kitchen Cabinets
Rich purple color schemes remind us of gorgeous flowers, including iris or clematis, along with grapes hanging from the vine. Light purple easily connects us with aromatic lilac, which blooms in spring. Purple is a pleasant and unique color that may be added in your kitchen design for creating stylish, impressive, and personal interior.
Purple kitchen colors are also connected with fruits and vegetables, such as turnips, eggplant, grapes, blueberries, purple cabbage, and plums. Purple colors include violet, lavender, fuchsia, cyclamen, aubergine, amaranthine color, plum, blueberry, eggplant, mauve, windsor, & westminster shades. Purple isn't the most used color, though those individuals, who choose purple tones for their home layout, like and enjoy the gorgeous purple decor.
Purple kitchen colors are ideal for artistic and creative individuals who appreciate modern, unique, and fresh kitchen design ideas. Purple colors unleash the ingenuity and imagination, offering soothing and revitalizing color schemes for contemporary kitchen design. Heavy royal, as well as gracious light purple kitchen shades, bring luxury to interiors, offering the best color schemes for contemporary kitchens, which symbolize influence and wealth.
GRAYISH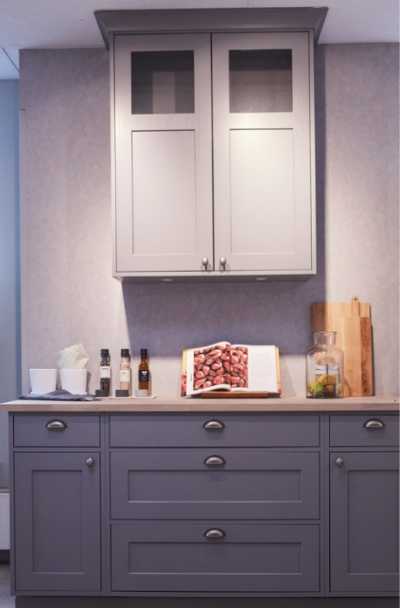 If you don't want to go all out on purple, choose a shade that works for you like this one.
VIBRANT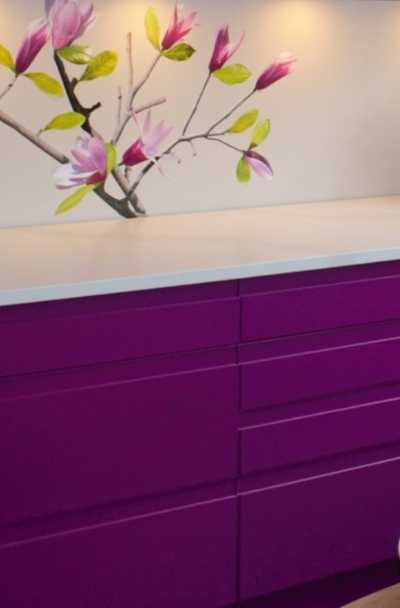 A bold shade of purple for a fiercer look that shows a lot of attitude and personality.
DRAMATIC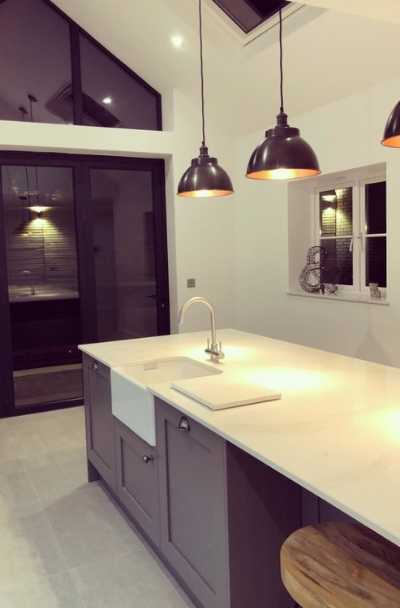 Pair your purple kitchen cabinets with black, gray, and white to achieve a dramatic look.
CLASSIC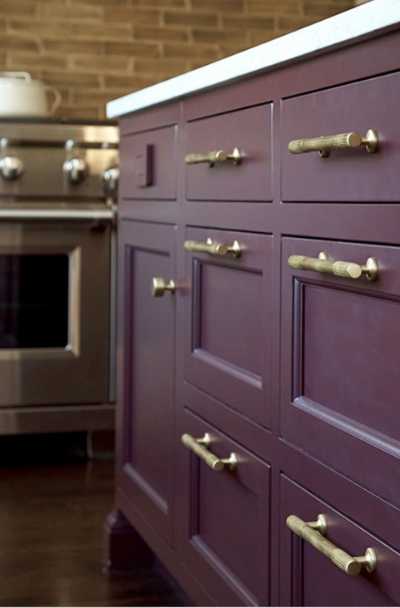 Deep mauve kitchen cabinets with silver hardware for that elegant and timeless look.
Purple Kitchen Cabinet Colors Schemes
Monochromatic color schemes include dark and light purple shades, as well as neutral tones, such as light gray, white cream, white, off-white, and beige shades.
Complementary color schemes for contemporary kitchens can consist of light brown, citrus yellow, golden, and yellow cream hues. The bold accent color, put into purple wall structure tiles or kitchen cabinets, produce a strong and dynamic contemporary home layout.
Triadic color schemes for contemporary kitchen models with purple kitchen cabinets incorporate orange and green tones, which could be picked for kitchen accessories, wall paint, and furniture. Subdued tones produce smooth, hopeful, and pleasurable triadic color schemes with purple kitchen cabinets color combinations.
Magenta, red-violet, and fuchsia shades make kitchen cabinets colors and designs seem warmer. Lilac tones, violet, blue-violet, and light blue, mixed with purple kitchen cabinets, make a contemporary home layout appear cooler and calmer.
CUSTOM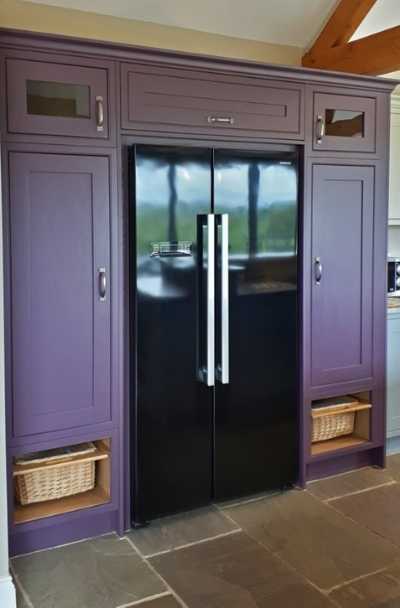 A custom purple storage system that is able to fit your pantry essentials or kitchenware.
PURPLE & WHITE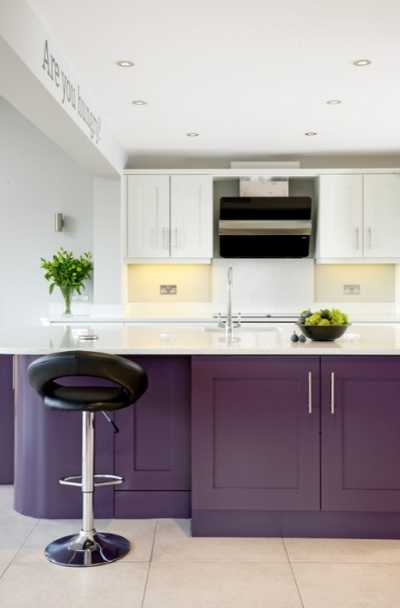 Purple for the lower cabinets and bright white for the upper cabinets for a perfectly balanced kitchen.