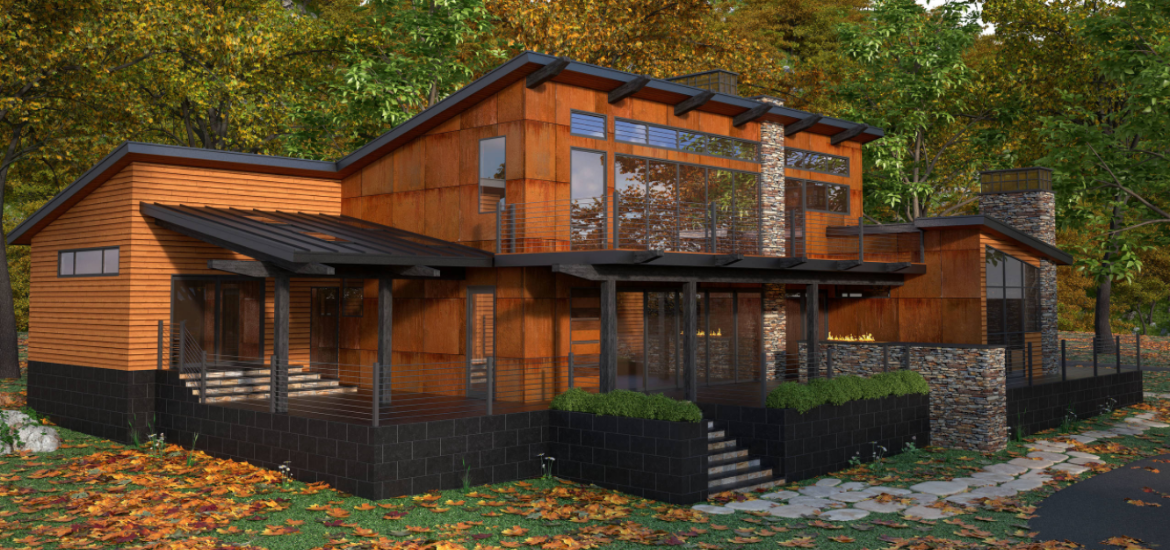 Front and backyard porches are ideal for entertaining visitors or just lounging around, enjoying the summer breeze. Porches also never fail to put in a dose of deluxe to a house. In case you are fortunate enough to get this back or front yard space, you have to maximize it to achieve its full benefits. Regardless of your house's style, you will indeed find something that could work well on your porch with these front porch ideas.
Would you like your home to have a gorgeous front and back porch design that is both conventional and easy to maintain? The porch of this craftsman-style home is the ideal place to unwind and observe the neighborhood. kbh architects, ltd. created such a tranquil and energizing porch design.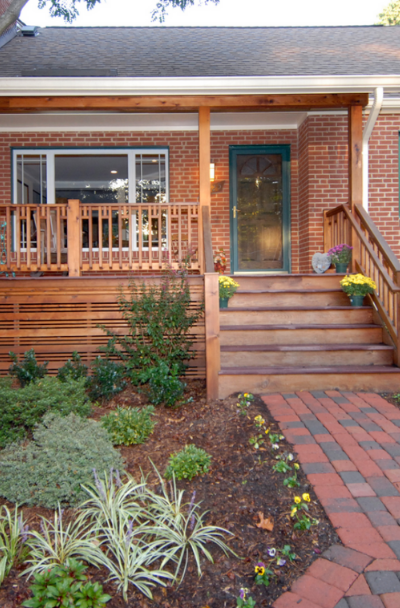 Everyone will agree that the porch design in front of your home is so quaint and friendly. The porch will make your visitors feel comfortable while they wait for you. Brick and wood together add character and depth to a building. The design by Schroeder Design/Build, Inc. is amazing.
RED DOOR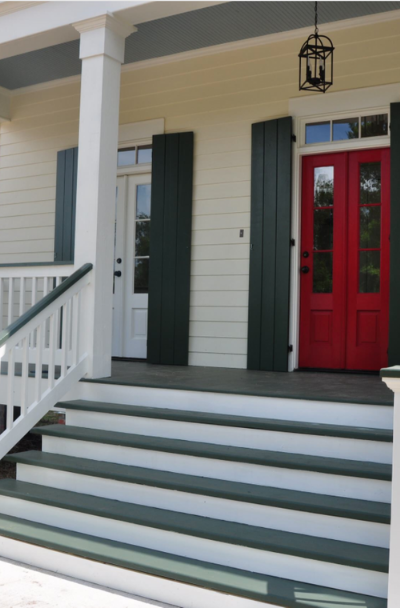 This porch has a sleek, contemporary look that everyone will love. The whole place is spotless and up-to-date at the same time. A red door serves as the focal point of this porch, which also features green panels for contrast. Constructed by Randall Smith Construction, their design is superb.
WOOD CRAFT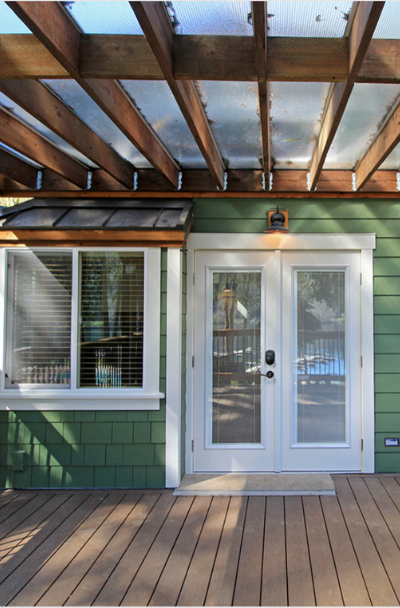 This porch is built of woodcraft and has such a lovely and straightforward style. The woodcraft porch design by West Coast Homes makes everything appear very energizing. A little home with a large deck and a pergola for the front porch in the craftsman style.
ROOF & DECK
Do you want to complete the farmhouse look of your home by installing a porch in the traditional farmhouse style? This porch plan is superb; it turned out adorable. Whitewashed columns support a wooden floor and ceiling on the front porch of a rustic farmhouse—incredible work by The Michaud Group, LLC.
CREEKSIDE
Want a basic yet elegant design that looks bright and revitalizing simultaneously? Everyone will feel at ease with this Purple Cherry Architects creation. This front porch is warm and welcoming, with a sofa, a ceiling fan, and wooden railings.
VACATION
There won't be a single person who doesn't think it's fantastic that you spent your holiday here. This porch design by Creative Touch Interiors is perfect for a relaxing day or early morning in front of the ocean. This peaceful beach house is ideal for unwinding and enjoying the sea air.
Decorating Ideas For A Small Front Porch
You might be very busy dreaming up backyard porch ideas for lots of upcoming summertime fun—but where does that leave the front porch? The unique room is just an extension of your home itself—which means it is equally important. In reality, as your porch and deck are the first things your visitors are likely to find when they arrive, it could even be doubly important. In case you do not plan on hosting guests soon, you may find your reason to upgrade your porch or back patio. Are you feeling inspired? We've got many additional ideas for front yards & backyards, which includes porch ceiling ideas, small front porch ideas, vertical backyard ideas, and more.
A tiny front porch can live equally as huge and attractively as expansive decks & patios. You only need a little know-how. Outdoor areas add in your home's livable square footage; therefore, it is essential to use additional space. Even if you own a tiny front porch, there is an adequate opportunity to change your porch right into a lovely living area. Making a little porch into a fashionable and practical outdoor space is exceptionally doable; it is all about understanding what you should place visually and effectively. Front porch seating, accessories, plants, and front porch decorating ideas on a tight budget could all help you maximize your outside room. Below are some stylish suggestions to help you create the most of your little house porch.
A streamlined, symmetrical style can help a small front porch seem to be larger. Flank the porch steps with identical potted plants to attain a healthy look that attracts the eye without appearing overly busy. Limited square footage should not hold you back from producing an inviting home porch seating area. Even in case you have a few extra feet next to the home; you probably have plenty of space for a cozy discussion nook. For seating, select comfy chairs with no arms to minimize visible bulk or maybe sectional sofas that could pull apart.
BLEND OF TILES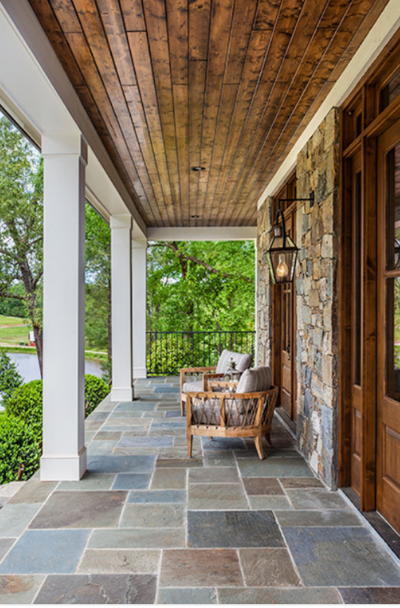 This porch's design has a timeless, antique appeal. This one has a lovely blend of elegance and rusticity. This porch's construction materials exude warmth and charm in spades. This porch design by ID Studio Interiors is very lovely.
HISTORIC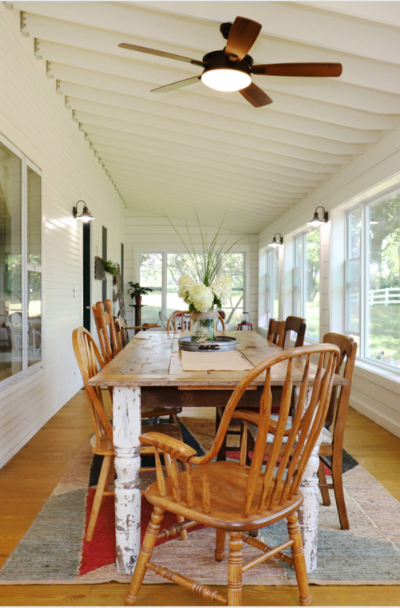 Do you want to host a special dining experience for your family or friends in the comfort of your home? This old-fashioned, rustic porch design by Thompson Remodeling looks quite warm. A covered porch designed for dining, unwinding, and entertaining.
RUSTIC
The architecture of this front yard porch combines a rustic and modern aesthetic. The smoothness of the black texture and the wooden texture both look fantastic! The façade of this porch by Johnston Architects has wood siding, while the flooring is concrete.
Furniture And Accessories For Front Porch Ideas
Make a porch appear to be complete, although not cluttered by including a couple of essential accessories. A little area rug underfoot provides the area a cozier feel. It is not difficult to divide a massive front porch by objective, like zones for eating, unwinding, and cooking. Fortunately, small front porches can utilize the very same principle. Dedicate the area before a door, for instance, to moving individuals into and from the building. Have several square foot in a corner? Tuck in two comfortable chairs and place a petite area rug for just a relaxing discussion nook.
Overgrown trees, bushes, along with other plant life can overpower a tiny front porch. Your small porch may extend in many other exterior spaces, like a driveway, another patio room, or a backyard. Joining those other places increases cohesion and causes a feeling that your little front porch is bigger than its real footprint. Use very similar plants, color systems, or architectural details throughout to link the spaces.
A more compact front porch means some furnishings you select should be gorgeous & functional. Try using a mirror or artwork, for instance, to conceal an ugly structure and help visually grow the room. Make use of soft window treatments to produce intimacy and also block any ugly views. Like knickknacks and furniture stashed in sides, excessive stuff could distract from the livability associated with a tiny room. Get rid of something that is dated, used out, or ill-used. Next, include the items that have charm and purpose, such as a repurposed bar cart to keep entertaining needs. Use appropriate sizes of pots or even hanging baskets to help you—plant trailing flowers in tones that connect together with your color pattern and mix the hardscape with softscape.
STONE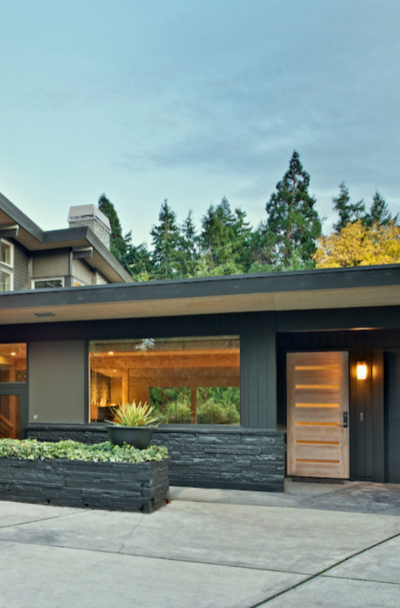 Everyone will concur that this front yard porch design appears upscale and contemporary. Everything seems to be both lovely and warm. This outdoor stone porch design with black plant pots is stylish. CTA Design Builders, Inc.'s creation is amazing.
CLASSIC BRICK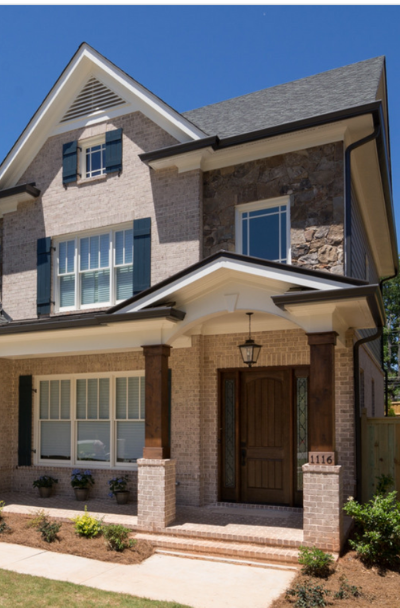 Do you yearn for a front porch built of timeless brick? This one manages to seem both timeless and simple. Traditional brick porches exude coziness and friendliness. Glazer Design & Construction has created a beautiful and timeless porch design.
APPALACHIAN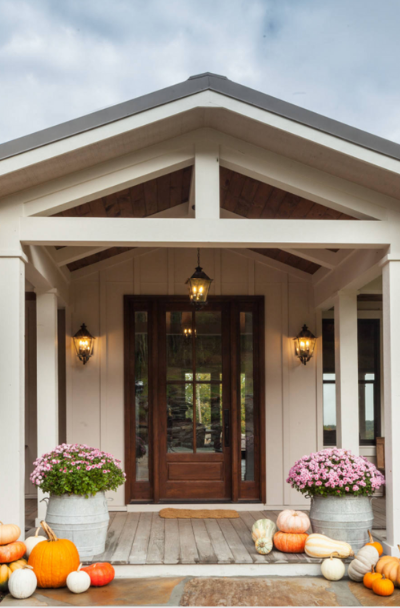 Do you want to experience the beauty of the Halloween season? This one has a lot of texture, making everything appear lovely and welcoming. The front porch of this adorable farmhouse is decorated with pumpkins. 4 Forty Four created an amazing porch design.
HIGHLANDS
Want to have the ideal front yard porch design for rest and refreshment? Everything appears lovely, and the view will certainly brighten your day. The centerpiece of this design by B.O.B. – Beyond Ordinary Boundaries Architecture is the front porch, which features a sky-blue ceiling, red flooring, and a lovely outlook.
Unique Items For Decorating Your Porch
In case you have some more room, add a few chairs or several seats or bench that corresponds to your porch's design. If you have a rustic porch, bring a watering can, used boots, and vegetables to enhance the porch. Besides, if your home is done in dark colors, adding some logs or reclaimed wood decor can warm things up. You can also use several seasonal decors in case you would like to change things frequently. Look at the pictures here for inspiration. Regardless of whether a renovation is not on your to-do list, it is still easy to grow your home's impact. Vertical gardens, fashionable patio furniture, and brilliant lighting ideas can render your porch or deck one of the greatest areas in your home. Browse several of our favorite patio and porch roof ideas to craft the best outdoor retreat to relish all summer long.
It is worth considering your porch as more than merely a room to breeze through—it is usually a soothing haven in the hotter days, actually serving as an area to host family and friends in case your front yard is private enough. In case you choose to forgo front porch furniture, a layer of paint could be amazingly transformative. Painting a front porch with a neutral color that does not always match but enhances the majority of your home's outside can make the room feel even more inviting than ever. Most individuals do not truly think about neutrals from being something beyond merely beige. You will find so many different methods to use colors that are neutral in a home—and also some hues of most shades can be regarded as neutral.
Put in some plants and flowers, which could be both visually pleasing and supply some aromatherapy for visitors. Plus, whether sourced as a result of an antique store or even produced by hand, furniture also acts as engaging design elements both out and indoors. Your porch really should be an extension of inside decor components, and seasonal holiday decorations are a good way to lengthen the holiday spirit outside. Continue reading for covered ideas and DIY projects to create your porch an outdoor haven throughout the year.
GRAND
Want a front yard porch with a sleek, contemporary style that simultaneously appears majestic and sizable? This entire house has undergone a color scheme of charcoal and white. The porch design by Berghuis Construction LLC is very warm and gorgeous.
Make Your Porch Festive With Seasonal Decors
Fall will be the ideal time to get outdoors and savor your front porch. We will teach you how to produce a functional and festive porch that'll contribute to your house's seasonal curb appeal. These tasks can quickly be finished in one day and will not break the bank. The front door is the central point of a porch; therefore, we will begin here to produce the autumn vibe. Paint is the simplest way to create immediate impact and change in a room. You can use paint like Autumn Spice. Doors typically have two to three coats for total coverage.
An orange front door with wheat and black metal wall sconces on every side is a good idea. Also, house numbers are an underrated method to include curb appeal to your house. The positioning of your numbers is crucial that you get maximum effect for your room. Hang them on your home, mailbox, or column. They do not have to be matching precisely, but a complementary surface leads to a polished look. Plants can bring curb appeal and structure while bringing energy and life to a room. When you select your planters, go for a few small, large sizes and medium—so long as the heights are not very spread apart, they will all work together. Additionally, think about hanging baskets for an increase of fall color.
What is a fall front porch without little festive accessories? They are a good option for the real thing since you can reuse them for decades to come. Add chunky throw covers to snuggle under on cold nights. A doormat is a fantastic spot to incorporate a little fun or even personality. Try layering your doorstep mat over a bigger patio rug. You can mix & match all types of styles and patterns to develop a customized look that is perfect for your house. A fall wreath is going to be the finishing touch because of this festive front porch. Based on your wreath's size and design, it could be strung with a door hanger or an outdoor adhesive tape. You can use a wreath with raffia and wheat in various autumn shades. But there are loads of other kinds adorned with leaves, berries, flowers, and mini pumpkins.
This is an image roundup post, curated to showcase and promote other reputable contracting companies' and their amazing work. To have any of the images removed, please reach out to us and we would be happy to do so.
Other Great Articles to Read: