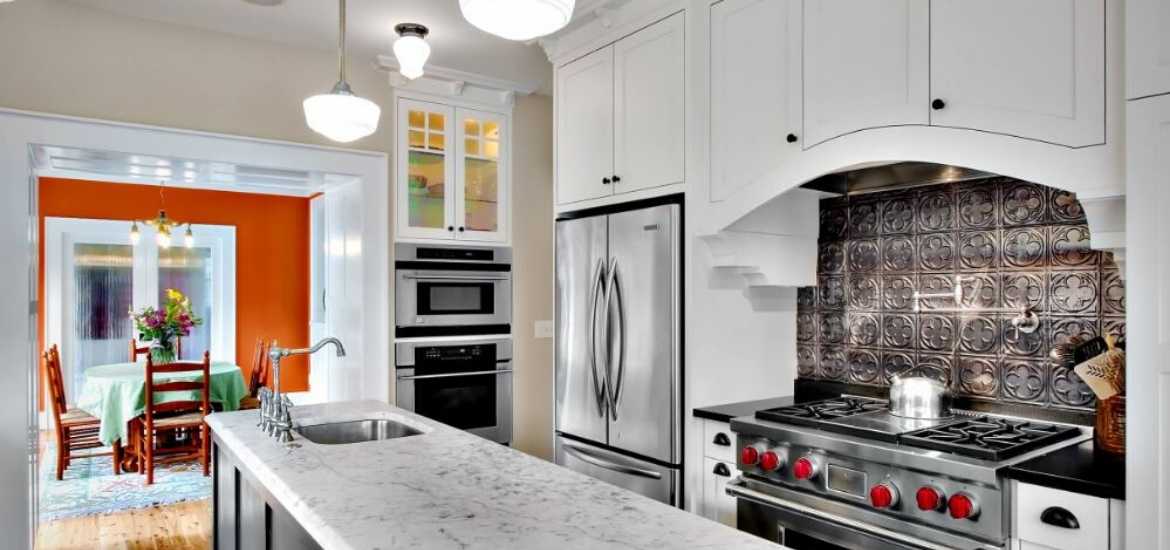 The tin backsplash is a great metallic element that you can introduce into your kitchen and will get along well with kitchen cabinets of any colors. Most metals are stain-resistant that is why they are a perfect fit for the battle room of the house where everyone does from cooking simple to complex dishes. When looking into home improvements in the kitchen changing the backsplash can actually create an unexpected change. Doing a shift from the usual materials that homeowners use, this highly malleable metal can be as decorative as any other backsplashes.
Stamping tin with a personalized decorative can transform your kitchen in a rather unique way. Although it'll be a bit pricey, looking around for the right manufacturers that offer a reasonable price wouldn't be as hard as before. Most manufacturers nowadays have an online presence so people can easily hire their services. There are plenty of areas in your kitchen where you can actually install a tin tile backsplash. Getting the measurements right while doing research for price quotations will be a lot better to shortlist your choices.
FARMHOUSE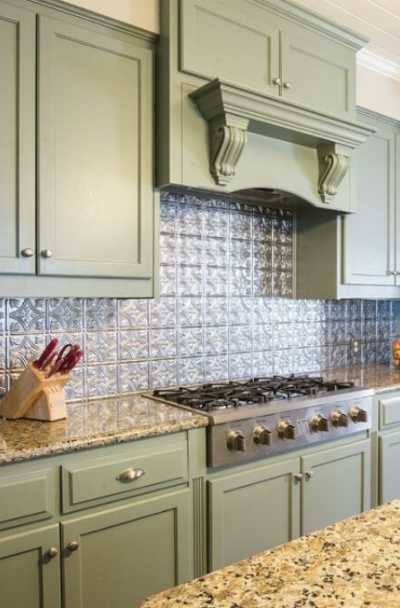 This farmhouse kitchen is stunning in its simplicity and air of sophistication: gorgeous green shaker cabinets, stainless steel appliances, and granite counters. Moss Manor has done an excellent job with this farmhouse-style kitchen.
ORIGINAL
Have you been thinking about remodeling your kitchen into a more rustic style? This kitchen's style is both novel and retro-chic. A large stained wood hood over the range and drawers below the range top in an arts and crafts style. Amazing kitchen by 3W Design Inc.
TO THE CEILING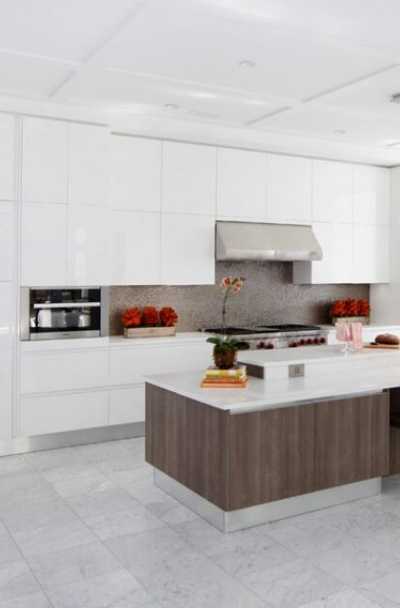 That's one clean and spacious kitchen layout! This large kitchen has been given depth and personality by adding a coffered ceiling, bay window, and tin backsplash. Lasley Brahaney did an excellent job designing this kitchen.
CLASSIC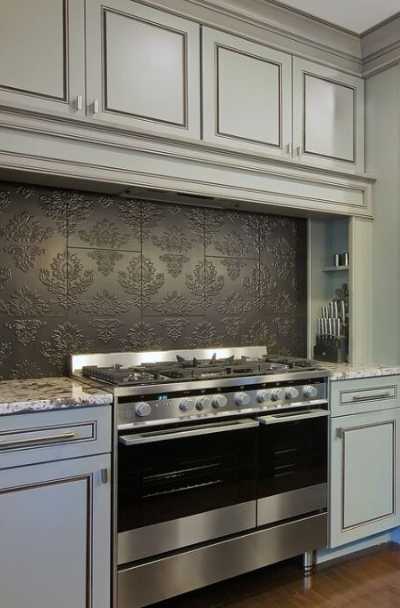 This traditional kitchen layout manages to look both homey and practical. A conventional black backsplash adds drama to the otherwise all-white cabinetry. This Lowery Design Group kitchen tends to look both timeless and cutting-edge.
TRIBECA LOFT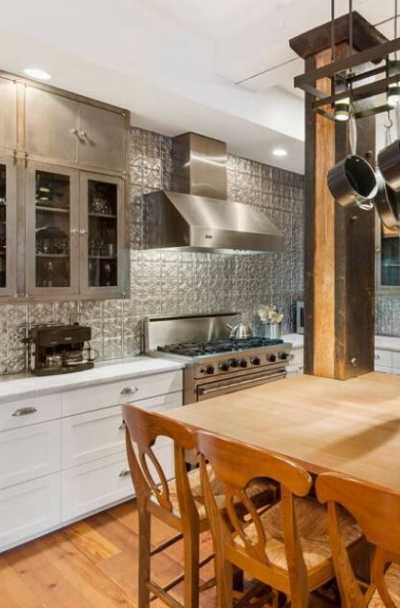 This cozy kitchen manages to look both classic and contemporary at the same time. Putting New York's kitchen design to the test with an innovative L-shaped, medium-tone wood-floored layout. This kitchen, designed by Good Property Company, is so stylish and classic simultaneously.
What Are Tin Tiles?
When you decide to install a tin backsplash, you must have learned that tiles made from tin are actually thinner and lighter compared to ceramic and other materials. For DIY enthusiasts this weight is both a blessing and a curse, they can easily work, bend and shape the tin tiles but a great amount of care is also needed because they can easily bend. Sharp edges can also hurt someone when they aren't wearing gloves while working with the tin tiles.
Despite some disadvantages, this tin tiles can be stamped with ornate patterns that can fit into your kitchen anytime. Corrugated tin backsplash can provide you with the right texture that will enhance the feel of your kitchen. Floral patterns and different geometrical combinations can provide you with many styles which is more than what you can choose from.
DRAMATIC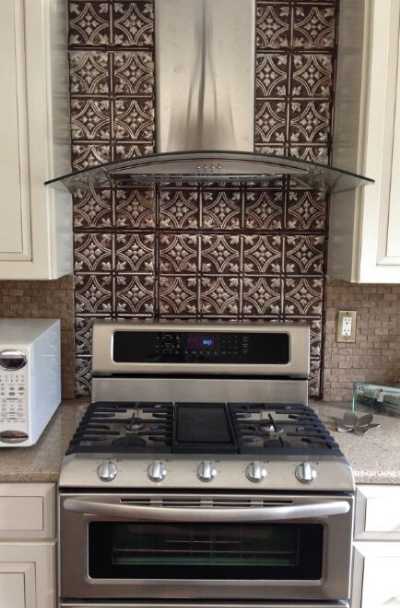 This kitchen's design is so cozy and homey. The metal backsplash tile is a dramatic accent to the modern metal and glass hood. Upon entering this American Tin Ceilings-designed kitchen, you will immediately feel at home.
CRIMSON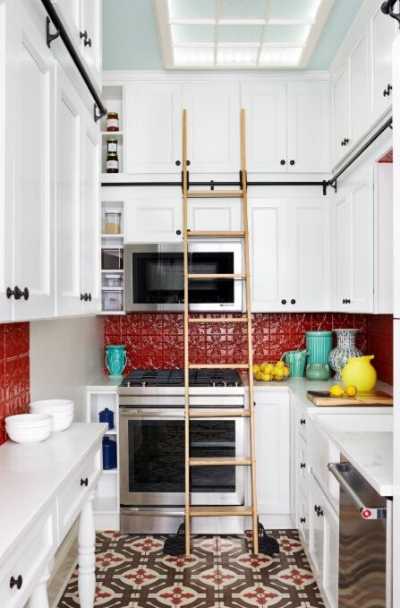 Looking to create a cozy atmosphere in your home's kitchen? Kitchens by Home On Cameron are designed to feel like living rooms; this one is no exception. The floor is a rainbow of colors, the backsplash is red, and the cabinets are white in this tiny U-shaped kitchen.
METALLIC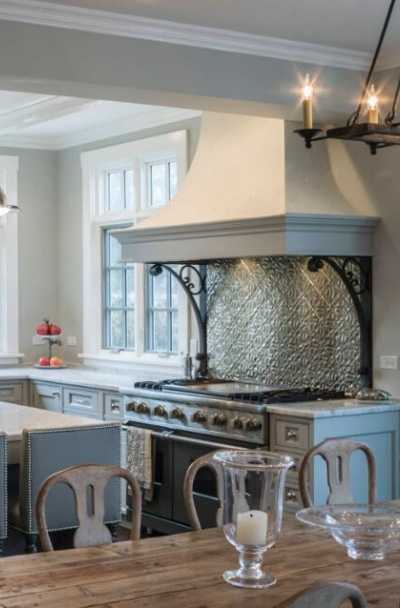 This metallic kitchen design is the epitome of timeless elegance. The appliances are stainless steel, the cabinets are gray, and the backsplash is metal. PB Kitchen Design did a fantastic job blending modern and traditional styles in this stunning kitchen.
Why Is Tin A Great Option?
Ease of Installment
Other materials are hard to install compared to tin backsplash panels. Some tin tiles are manufactured with an adhesive backing that they are delivered to your doorstep, all you need to do is to peel it off and stick them to the area where you want them to be installed. As backsplashes protect the wall from liquid splashes, easily attaching these tiles to your sink wall even without the applying glue will still hold its place and do its job for a long time.
Non-Flammable
Most backsplash tiles are installed behind a stove. Unlike wood and other laminate, tin is a material that is not in danger of catching fire for the entire time that they will be attached to that wall. Just like natural stone tiles, tin backsplash tiles are materials that put out a statement about your serious concern for safety in your kitchen.
Inexpensive
Considering the prices of other materials, tin tiles are pretty much cheaper. You can even save up a few hundred bucks from installation costs because it is a known DIY friendly material. Installing them yourself is not a big deal. Knowing all these facts, the savings you'll get from choosing tin over other materials can help you more in other kitchen enhancement projects.
Easy to Clean
The major drawback of ceramic tiles is the stains you get on the grouts as years go by. Metallic materials are nonporous and they don't give molds an opportunity to accumulate. Liquids and other spills from all that cooking will easily be handled by this material. Manufacturers make sure that the finish of the material they produce is tough to substances so using soap and water will be enough to clean it.
Eco-friendly
The most appealing character of this material is that it is highly recyclable. There is a high probability that the pressed tin backsplash you will be installing today was once a tuna can days ago. Even though you'll end up replacing these tiles once they are old looking, there would still be a chance that they'll still be recycled and reused for other purposes.
Thinking about the positive things brought about choosing tin for your backsplash would make you realize how other metals can also be used around the house. Aside from what's mentioned, there are other benefits that we can derive from the tin so it will always be great to try other design elements that you haven't used in the past. Just like other materials, you can treat this experiment as a way to find your niche on your home remodeling projects.
Thinking about the positive things brought about choosing tin for your backsplash would make you realize how other metals can also be used around the house. Aside from what's mentioned there are other benefits that we can derive from tin so it will always be great to try other design elements that you haven't used in the past. Just like other materials, you can treat this experiment as a way to find your niche on your home remodeling projects.
WHITE TIN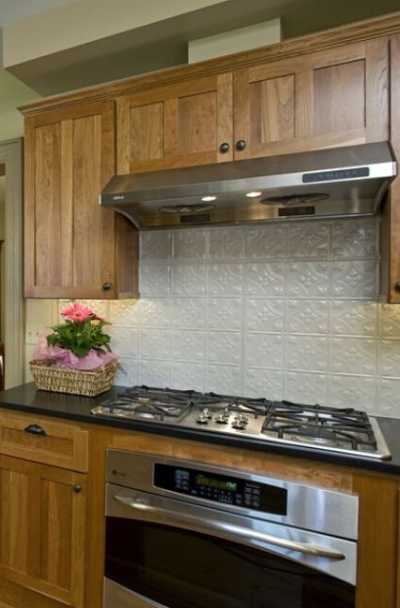 Everything appears so conventional and rustic in this kitchen design that it gives off a contemporary vibe. White backsplash, soapstone countertops, and medium-tone wood cabinets are made in the craftsman style. By Penn Contractors, this kitchen design is excellent.
REPLICA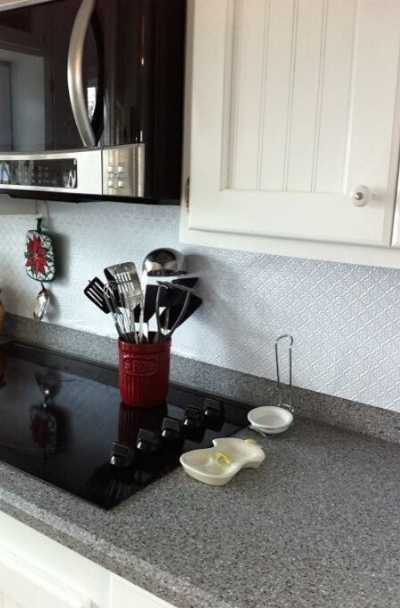 Do you want a good kitchen with a conventional layout but a contemporary touch? The Decorative Ceiling Tiles trendy yet typical kitchen design is gorgeous! Although it is a plastic copy, this miniature tin backsplash gives your area the same timeless appearance.
How to Maintain Your Tin Tiles Backsplash
As mentioned earlier, tin backsplashes require a little amount of maintenance. However, if the need arises, you can easily wash off your backsplash with dish detergent and sponge. No need to use acidic cleaners because they will ruin the tiles finish. Keep in mind to avoid solutions that involve lemon juice, vinegar, and ammonia to keep the lifespan of your backsplash longer.
In order for you to be sure what chemicals are safe to use in cleaning your tin tiles. Other homeowners even ask the manufacturers to make sure that they are using the right cleaning solutions. Solvents should also be avoided just in case your manufacturer wasn't able to coat the material properly. Another cleaning tip for your tin tiles backsplash is to clear the spills as soon as possible. Grease and other liquid stains may harden once you just leave it. In order to get rid of hardened stains, covering it with white toothpaste or a baking soda paste and scrubbing it with a toothbrush or a plastic putty knife.
There are a lot of home cleaning materials that you can use for your kitchen maintenance. Doing the remodel for your kitchen with the tin backsplash ideas we provide you will make us responsible for teaching you with the proper maintenance as well.
ELEGANCE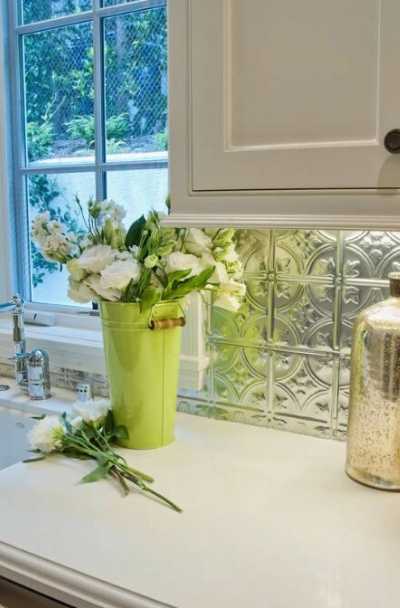 Do you want a stylish kitchen that exudes an air of luxury and is also inviting? Install vintage chrome fixtures and white kitchen counters with ornate edging. Jill Wolff Interior Design created such an exquisite and energizing kitchen design.
MIDCENTURY
This kitchen design looks so good and has a midcentury vibe! In this kitchen design, as captured by Matthew Neimann Photography, everything appears to be airy and inviting. White textured backsplash and wood-toned cabinetry are combined with a light blue-green island.
Final Thoughts
Instead of just thinking about adding aesthetic value, most materials that are available for your kitchen backsplash should be chosen for safety reasons. Tiling a backsplash with tin is an easy task that you can carry out as soon as the materials are available. When used properly and installed with care, this material can definitely compete with the most common tiles we use for kitchen remodels.
Once you get everything in order and set up your kitchen with a brand new tin backsplash, maintenance will be the next step you need to take. The habit of naturally keeping it clean should occur to you to keep your backsplash functional for the years to come.
Other Great Articles to Read: