Cleanliness is one of the most important parts of our lives and we spend a lot of time and money to clean our homes. We use our showers daily, but how clean is your shower? Does the glass door still look clean & transparent? If not, we'll guide you through a few ways to clean your glass shower doors and make them sparkle again.
What Is Soap Scum?
The most basic issue with the glass shower doors is the soap scum. It snatches the transparent look of your shower door and makes it look ugly and gross in no time. Soap scum is basically a white colored filmy layer or it sometimes appears as gray which is formed when soap is used in hard water. The hard water contains magnesium and calcium which forms a scaly layer when mixing up with soap, minerals, and dirt present in tap water.
Removing Soap Scum
Soap scum should not be ignored. Soap scum is a substance made up of minerals and dirt which make layers on any surface and if not cleaned in a timely fashion and can become harder like concrete. So it is recommended to clean it on daily basis. There are many ways to remove soap scum.  Here are just a few tested guidelines for removing soap scum efficiently.
Every Day Squeegee
First, a basic and simple way to keep glass shower doors clean and shiny.  Soap scum is a compound/chemical reaction so it gets harder when not cleaned on a regular schedule. To avoid serious problems down the line and avoid having to spend a whole afternoon scrubbing your shower doors, it is necessary to clean glass shower doors on a daily basis and a squeegee can do the task for you.
A squeegee is basically a t-shape blade which is made up of rubber or leather used to spread or wipe liquid over the surface.  A squeegee is the best to clean glass walls after every use, just rub the wet walls and all your cleaning is done. Make sure to rub so that walls are no longer wet. If you don't have time to perform daily cleaning,  you could try a rain repellent and protect the walls of your glass shower doors.
RotoScrub 7 Pack Drill Brush Set for Deep Cleaning, Scratch Resistant, Bathroom, Oven, Countertops, Sinks, Soap Scum, Tile, Boats, Patio Furniture & More
Clean 5X Faster: Use the power of your drill to clean your bathroom faster, easier and more effectively (Cordless Drill not Included).
Works with Your Drill: Universal steel shaft works with variable speed drills, impact drivers or cordless screwdrivers. Works with any cleaner or stain remover.
Perfect for Showeres and Bathtubs: Quickly and easily remove soap scum, hard water stains, mineral deposits and other grime from bathroom surfaces like showers, shower doors, tubs, tile, grout, porcelain, floors, toilets and just about any other hard surface that needs scrubbing.
Includes 6 Reusable Scrub Pads: 7-piece kit includes velcro backing pad and 6 oversized non-scratch nylon spin scrubber scour pads, which can be used on both sides for 2X longer life (Drill NOT Included).
Medium Grit Material: Ideal for most household and outdoor cleaning applications to keep your surfaces Rotoscrub clean
Cleaning Soap Scum with Vinegar
Vinegar solution contains a small number of acidic solutions (varying from 5%-20%) which are formed by fermentation of ethanol with acids. The solution can dissolve minerals in it so this could serve best to remove soap scum from glass doors. All you need is a spray bottle, vinegar and dish detergent that can fight grease.
Mix 1 part vinegar with 1 part dish detergent and spray the liquid on the glass door. Allow the liquid to work on the scum, wait for about 20-30 minutes and rinse with a clean cloth and make sure to completely dry out the surface.  You can also choose to use a dish cleaning scrubbing wand and fill the wand with this solution and keep this in the shower for daily (or almost daily) scrub downs.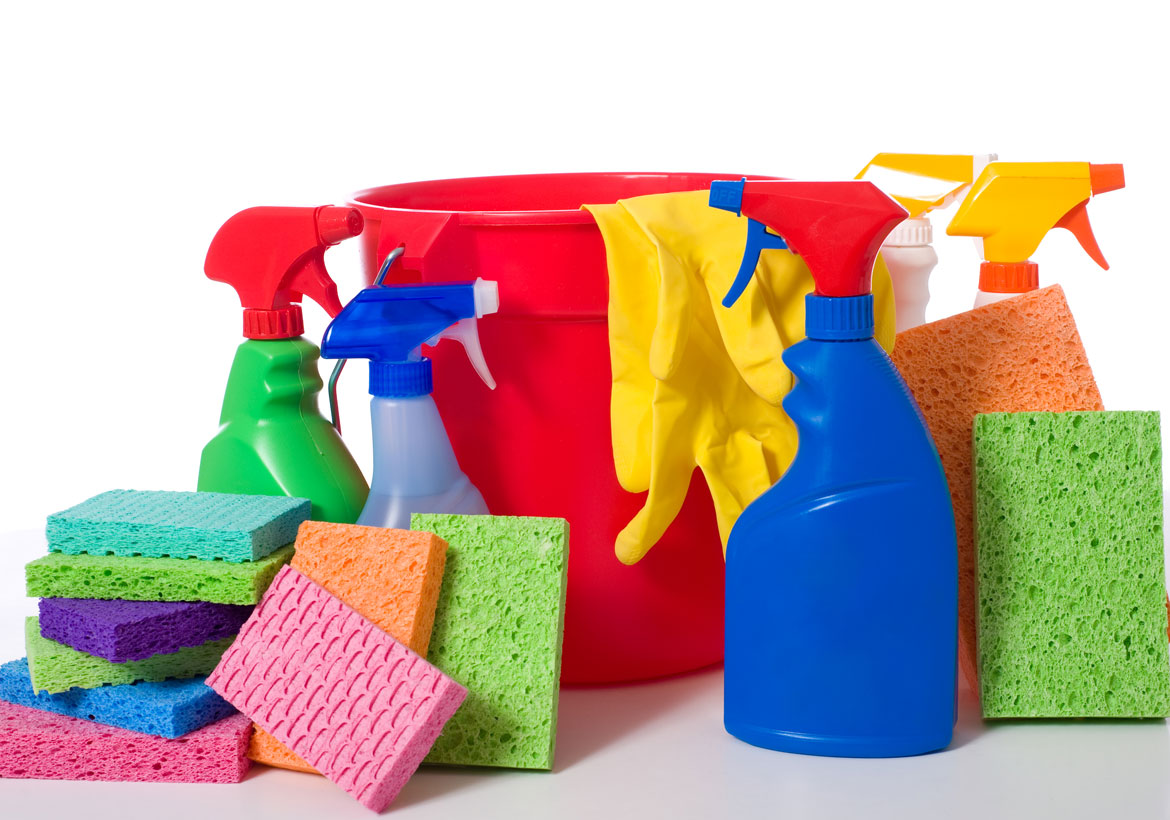 Soap Cleaning Scum with Ammonia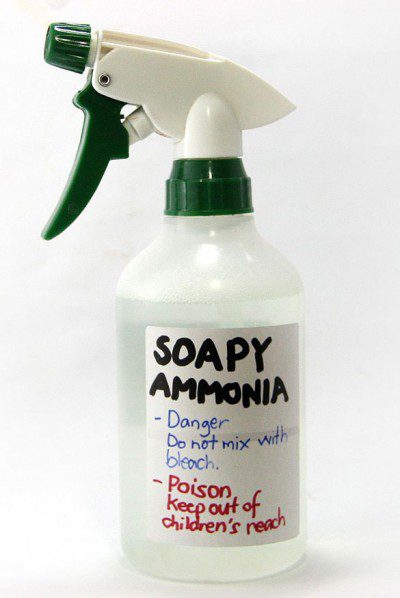 If you are suffering from severe issues caused by soap scum then use of ammonia is recommended. Ammonia is a pungent compound made up of nitrogen and hydrogen.  This cleaning aid is normally called in to serve serious cleaning problems.
To clean your shower, all you need to do is take a spray bottle, water and of course ammonia. Fill the bottle by mixing 1 part ammonia and 3 parts water and drizzle it on the affected area. After about 5-10 minutes, take a scrubbing brush and scrub the surface to loosen the soap scum. After scrubbing all the scum, wipe it with water and dry it completely. Never ever skip this step.
Precaution: As ammonia is a highly pungent compound do not forget to wear plastic or rubber gloves. Keep your face at a secure distance from the place you are going to apply the solution.  Make sure the area is well-ventilated as well.  Always carefully mix given quantities of ammonia and water.
Sale
Rubbermaid Reveal Cordless Battery Power Scrubber, Gray/Red, Multi-Purpose Scrub Brush Cleaner for Grout/Tile/Bathroom/Shower/Bathtub, Water Resistant, Lightweight, Ergonomic Grip (1839685)
WHAT'S INCLUDED: (1) Powered Handle, (1) Multi-Purpose Head, (4) AA batteries
INTENSE CLEANING POWER: Handheld powerful oscillating head scrubs 60 times per second, quickly and effectively removing everyday grime and restoring surfaces
SAVE TIME AND ENERGY: Designed to scrub up to 2x faster than manual scrubbing, reducing strain and giving you back time in your day
WATER RESISTANT PERFORMANCE: Robust water resistance for reliability in any cleaning situation
INDUSTRY-LEADING QUALITY: Rubbermaid is committed to delivering long-lasting, dependable products that help simplify everyday tasks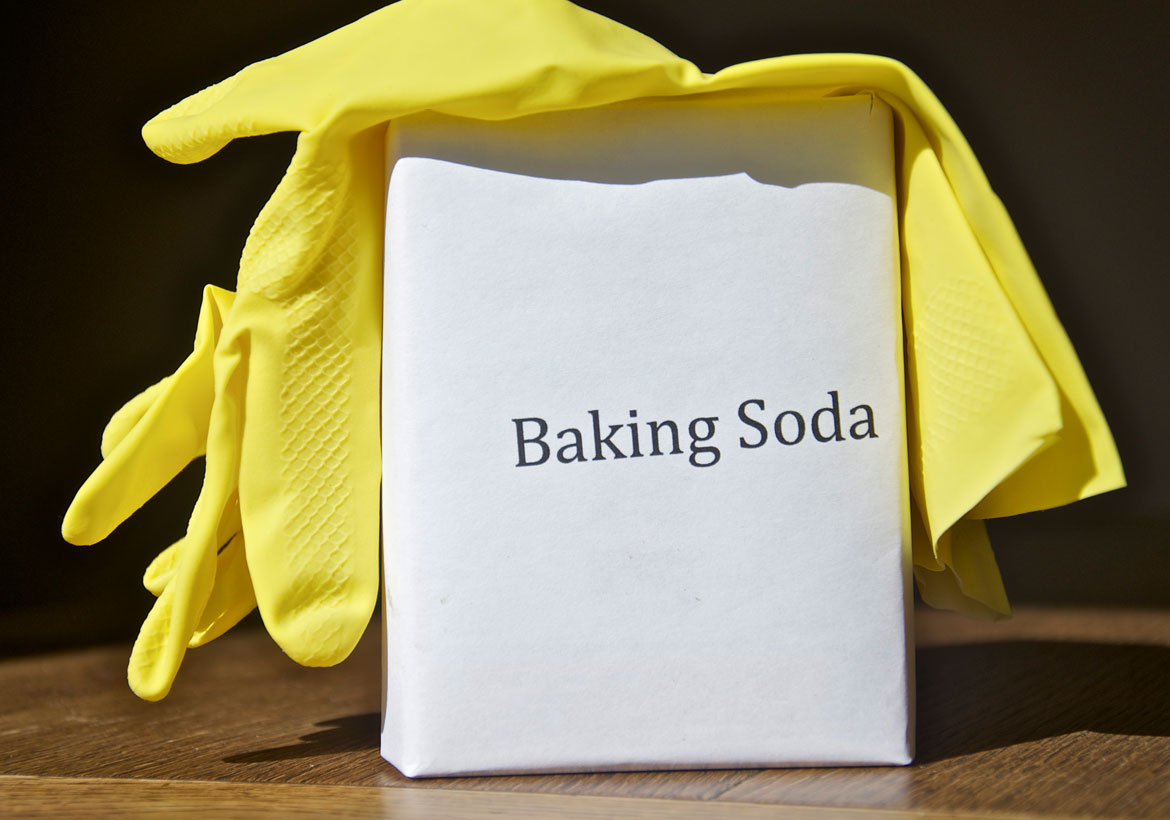 Cleaning Soap Scum with Baking Soda
Baking soda is a white chalky powder that has a wide range of uses from baking to cleaning. To get the best results for cleaning your shower doors, mix it with borax (another abrasive compound associated with cleaning). Mix equal amount of borax and baking soda and add water to make a paste. Then take a wet sponge, add the mixture and apply it on the area covered with soap scum. Remove all the scum and paste and dry the surface completely.
Safety Measures to Take
Cleaning your glass shower doors can be a big task and also requires a few safety measures to remember.  Always make sure to avoid creating a toxic environment and check before mixing cleaning products–there are many cleaning products that should never be mixed!  Use of both bleach and ammonia at the same time is prohibited. The vapors of ammonia and bleach create a toxic gas called chloramine which causes shortness of breath and chest pain.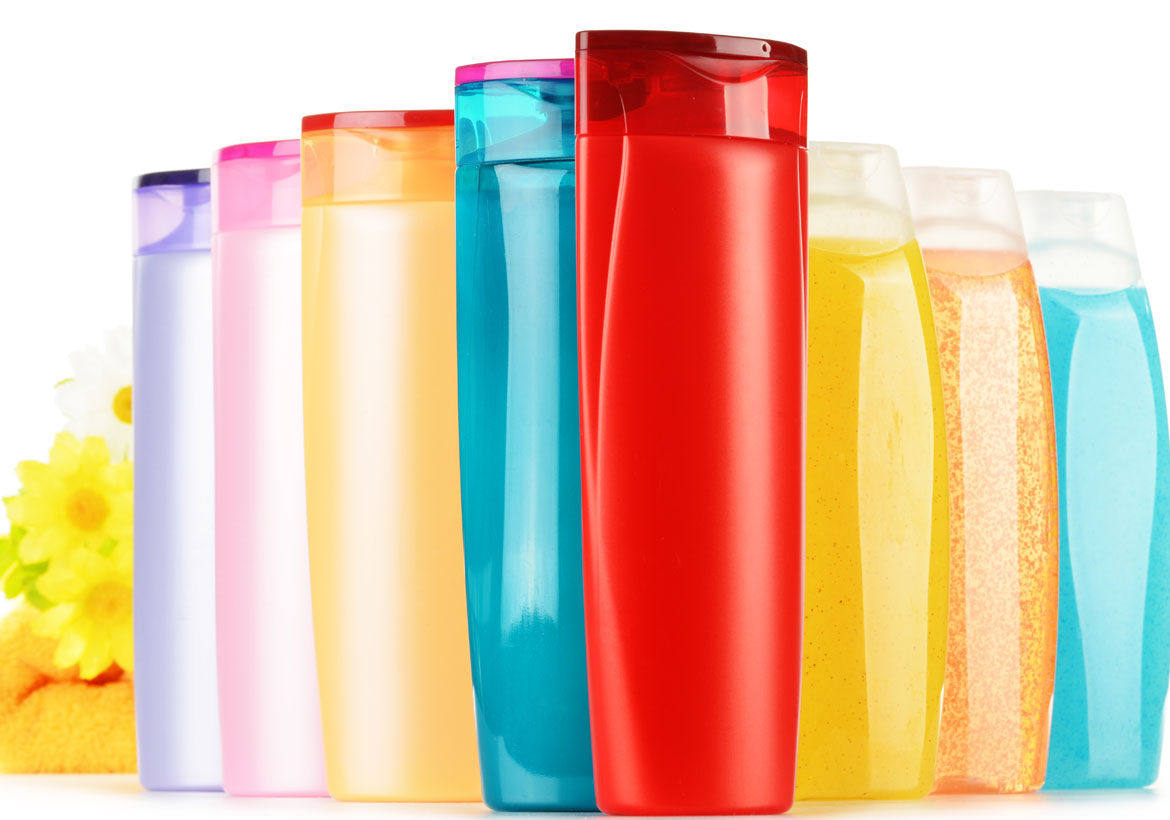 Ultimate Drill Scrub Kit - Clean 5X Faster - Remove Hard Water Stain, Soap Scum on Grout, Corner, Tile, Fiberglass Tub, Vinyl Floor, Glass Door - Bathroom Cleaning Accessory - Drill Brush and Pads Set
✔ SO CLEAN SO FAST : The brush and scrub pads in this kit come with steel shaft that will attach to most drill models and will turn your ordinary drill into a super power scrubber. No more manual scrubbing! (DRILL NOT INCLUDED)
✔ REMOVE HARD WATER STAIN & MINERAL DEPOSIT : With 3 levels of stiffness for brush and pads and the fast rotary power of your drill, this kit will whip away hard water stains, rust, mineral deposits
✔ NO SCRATCH, MULTI-PURPOSE CLEANING SUPPLIES : You can clean a wide variety of surfaces with these nylon non-abrasive pads. White pads are softer, suitable for cleaning glass shower door, vinyl floor, fiberglass tub. Red pads are more stiff, suitable for cleaning metal sink, granite counters and tiles. Thanks to the improved design of the drill backing plate with soft rubber edge and smaller diameter, you can clean on the edges without risk of accidentally scratching your wall.
✔ CLEAN GROUT AND WALL CORNER : Come with an extra brush that is stiff and small, perfect for penetrating the stubborn stains on grout, wall corners, crevices and bathroom fixtures.
✔ PERFECT GIFT TO REDISCOVER THE FUN IN CLEANING : Essential cleaning tool for people with back pain issues and busy people who cannot afford to spend hours cleaning. Thanks to this liberating cleaning tool, many people have found cleaning less of a chore and more fun. Spend less time cleaning and more time having fun!
Tips to Keep your Shower Doors Scum Free
The key to keeping your shower doors clean and scum free is to keep it dry. Make it a habit to dry glass shower doors after every use.
A lot of the soap scum mess is due to hard water–reduce the chances of soap scum by finding ways to soften hard water.
In the designing phase, always select the design which allows airflow properly so that the drying process is easy to accomplish or it will become a headache for you.
Shampoos and conditioners with oils are good as hair products but they are not good for the health of your glass shower doors, use less oily products as possible.
Soap scum is mainly caused by soap and especially bar soaps–try to use liquid soaps and body washes, as liquid soaps are more easy to dissolve.
Last but not least, always keep a towel and spray bottle in or near your shower, do a fast scrub/wipe down after every use and keep the walls dry.