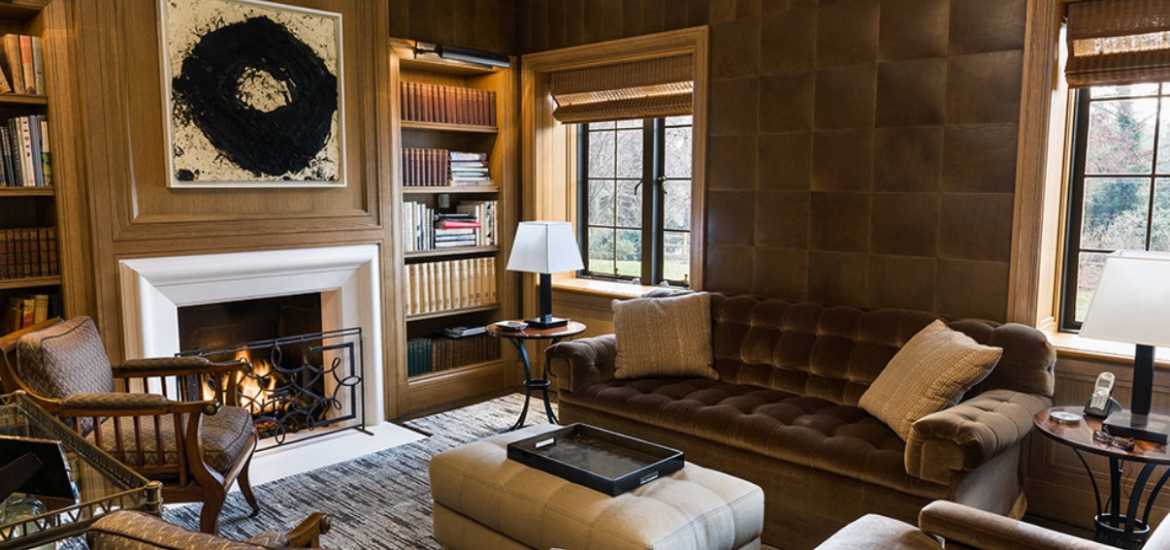 Whether you are headed to the paint shop and want to buy an attractive brown paint, or maybe you wish to accessorize your living room with hints of brown, it is a color that is way too frequently overlooked. While significantly less popular as its navy blue or even stark white counterparts, brown is a remarkably versatile color, which creates a feeling of comfort & calm in virtually any living room.
One of the most typical methods to include brown to your living room is by using a lovely, rich brown leather sofa. Brown leather furniture adds some elegance with no feeling forced or stuffy. Combine it with neutrals like jute weave rug and wicker for a simple but attractive color scheme. This and more, when you browse our 17 brown living room decor ideas below.
Clean low lines of the furniture purposely accentuate the extraordinary views outside.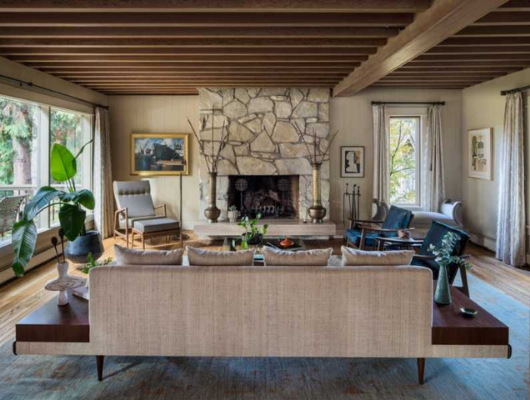 Rustic and grand capture the essence of this era.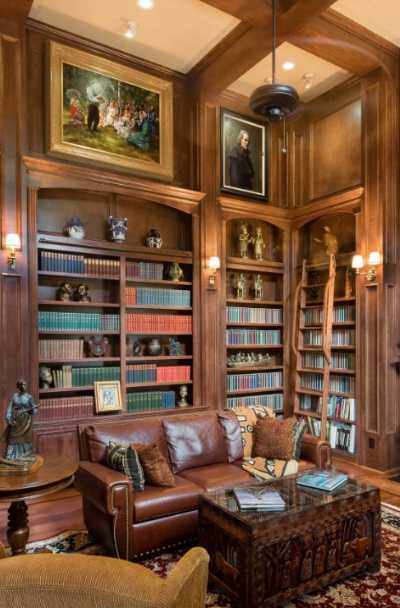 Vertical height of the bookcases draws your eye to family portraits and a lovely coffered ceiling.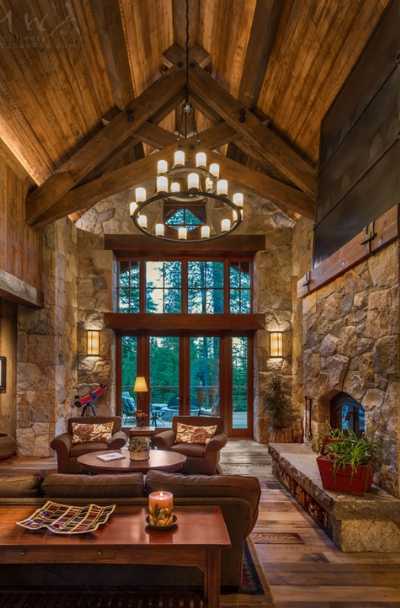 Grandiose proportions support the natural rock and large decorative trusses worthy of an alpinist.
Cozy feeling retreat to enjoying a cup of coffee before starting the day.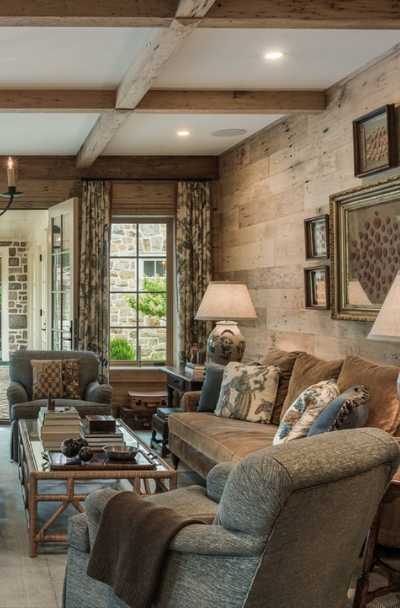 Traditional French doors, wide plank wood, exposed beams exquisitely set off this design.
Carved details on the fireplace surround summon a time much more formal.
Curves, clean lines, and character personify this style.
Textured walls and wood features set the scene for tropical bliss.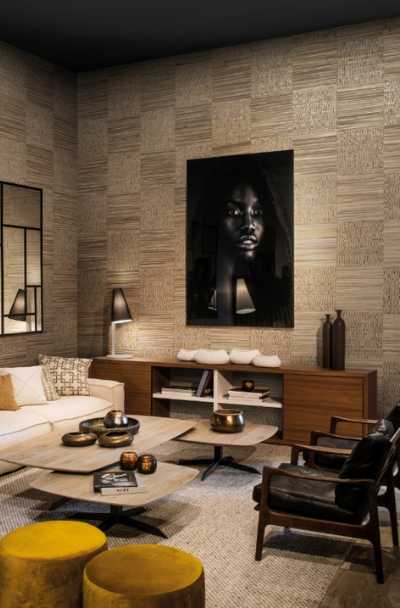 This natural material of woven banana bark provides unparalleled texture & warmth to any dwelling.
Stick With Neutrals
Neutral brown tones could be the most ideal color backdrop for just about any design style. Pair its naturally rich color with vibrant accompaniments or maybe layer it with patterns for additional interest in your house. In this roundup post, you are going to find design inspirations for contemporary living rooms decorated in brown and beige.
Off-white subway tiles, dark wood, and brushed nickel cabinets create the perfect mesh between traditional and modern design. Vintage tractor stools provide the room an innovative flair, while clerestory windows let in a great deal of natural light to produce an ultra-bright space. Mixing new and old could be a struggle, but when done properly, the outcome could be astounding.
In a living room where neutrals will be the key, select one eye-catching shade, cleverly place, and flaunt it in unique ways. For instance, cream, soft brown, and white produce an enjoyable backdrop together with camel as the key color. Include hints of subtle panache. Keep vintage and antique furnishings in casual fabrics & fashion-forward patterns. Make a traditional design with newly added textiles to show originality. Intertwine refined and rustic accessories showing up your personality. You are able to have a good amount of fun using beige because it's among the most versatile colors on the planet. It is smart, charming, and fresh, especially when coupled with brown.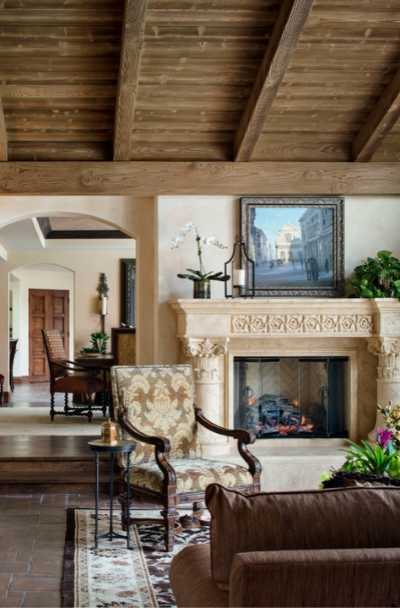 Terra cotta tile, plaster walls, rough-cut wood, and a grandiose fireplace is the heart of this home.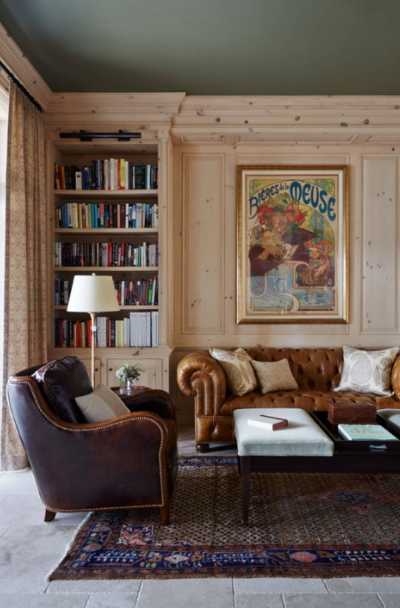 Limestone floors, handmade detailed leather seating, and intricate woodwork capture the splendor.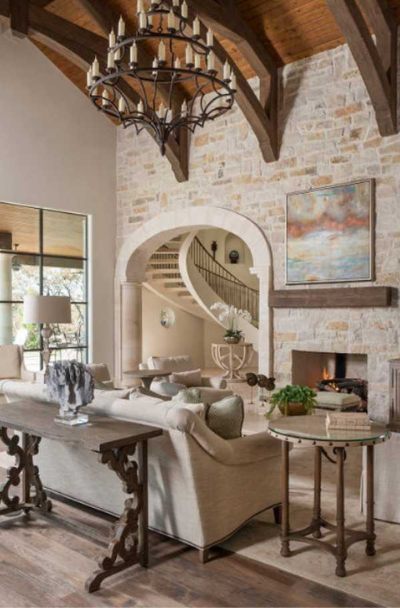 Touches of modern with the warm of the past are elements preserved in classic Old World Europe.
COASTAL CALM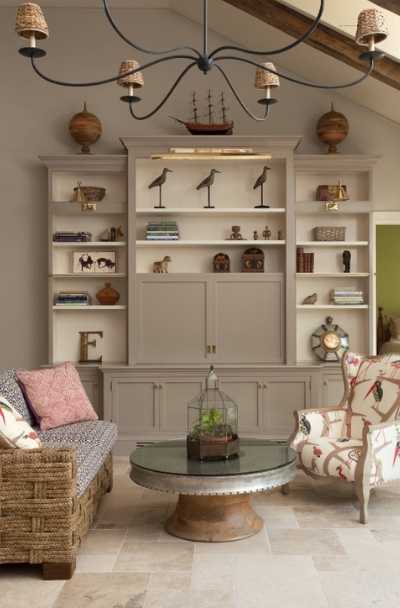 Surrounding yourself with an abundance of natural elements is food for the soul.
Excellent And Inspiring Brown Living Room Ideas
Brown is often ignored as an excellent decor color. In many instances, it is used in pieces and bits, but a living room decorated in brown is striking, as well as far from boring. What's more, brown can be used like a neutral shade, which makes it so easy to add extra hues. Brown works with nearly everything! For starters, think of brown as an asset. Brown is a bright tint and fantastic as a complement to deep rich shades. Furthermore, it brings out the very best in any decor. Remember, that beige is utilized not just in conventional spaces but in contemporary ones also. Rather than considering brown as a "safe" color, view it because of its uniqueness. It is wonderful for contemporary spaces and an excellent chameleon. Brown may become everything you prefer. If anything, this subtly rich color is something other than off-putting. Used to a living room, brown is understated, calling attention to additional components like contemporary architecture.
Layering brown functions like a charm too. Walls, rugs, pillows, seating, curtains, all blend in a standard theme creates an ultra-chic vibe. Make use of contemporary artwork to include color while buttressing the neutral tones of the decor. With brown as the key color, include dark and light contrasting details to improve a neutral living room's attractiveness. Add sparkle to deep-toned wall space with creamy and white painted woodwork.
In case you choose a far more subtle decor, put finely finished antiques in varying tones of brown to produce moderate but attractive synchronization. Enable the finishes of different components into your living room being the key when adding darker or lighter shades to your brown theme. Darker shades and textures in designed fabric, leather accent seating, along with stable lampshades, are methods to make your brown room pop! You are able to have a good amount of fun using beige brown since it's among the most versatile colors on the planet. It is charming, fresh, and smart, especially when coupled with attractive decor.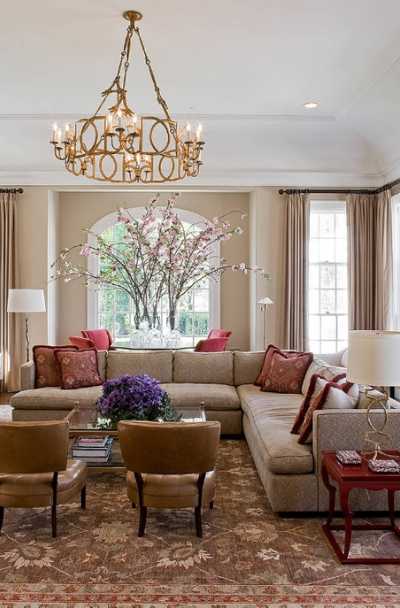 Balance and soothing color tones flourish within this interior.
TRENDY APPROACH
TV viewing built-in from all sides. Need extra storage, additional seating, or a cool vibe? Look no further.
Decor Guide For Brown Living Room
With regards to furnishing a small living room with furniture, numerous people choose brown. Brown living room decor is a beautiful and unique way to include warmth to beige living room ideas. These elegant living room ideas and photos below will, in fact, enlighten you about this choice and the reason you must choose it.
Why should you choose brown for your living room? Among the primary reasons brown is a favorite option are: brown is a basic color which fits in with different combinations, and it gives off a little feeling of refinement and seriousness.
Brown furniture is one thing that all of us have in our house, and at times, it is able to seem dull or dark, indeed. However, with the proper shades & colors for walls, this might not be the rule for the wall color for brown furniture. A basic brown is a wonderful option for living room decor since it enables you to freshen up the interior after some time, with no major purchase, simply by replacing color details. The very best mixture with the brown walls inside your living room will be the light, neutral, cream-colored furniture. These earthy tones are going to make your interior warm and comfy.
Numerous artists and designers use brown colors to make an impressive look and blends. In case you additionally like to do this combination, it's essential to choose the shades cautiously and use them in the proper proportions. Neutral beige and dark brown will be the best method to entertain you and also your area. This modern combination of colors makes it perfect for living areas, making their surfaces more harmonious.
To begin with, you must decide what your living room style is. Neutral brown shades are apparently the perfect design backdrop for nearly any room type. If the hunt for a comfortable and dark atmosphere is the idea you shoot for, then choose rich or even dark brown shades. Brown shades are generally prevalent on walls, furniture, and even floors.
Using Brown Furniture In The Living Room
What color walls go with brown furniture? Curtains with brown furniture aren't hard to fit, and require little imagination and ideas. Everyone is worried they are going to make an error when shopping. So that they choose the safe choice—white curtains, along with furniture. This mixture might appear ideal when various other things match, like the color of the wall space. White curtains are going to work best with brown furniture in case the walls are grey or brown.
Brown furniture and curtains—most say this is monotonous and that it's a great deal of brown in a single place. Nevertheless, this is a huge mistake. If the couch is a light shade of brown, it's our recommendation to not be concerned. What's trending would be that the curtains must be in a darker brown color. While you definitely did not count on it being appealing, the wall space must additionally be light brown with similar furniture. With this particular mixture, white details, like a white carpet or even a few white lamps, should best fit.
A deep brown microfiber couch will not dominate a room when flanked by lighter elements. For living room paint colors with brown furniture, try painting the wall space a pale neutral, then select accent furniture, accessories, or artwork in colorful or lighter hues to balance the darkness of the element. Brown living room decor is thought to be outdated and old-fashioned. But this is not true! It is now time to reconsider your views on brown and all its shades. Designers consider this color nearly universal and suitable for every style of interior.
Color Combinations For Brown Living Room
The color brown frequently becomes a bad rap by people who identify it as boring or lackluster. However, the main focus needs to be on the rich earthy quality which brownish possesses. Warmer than black or perhaps charcoal gray, rich browns are dramatic, enveloping, and rich. Take a look at these brown living room themes.
White and Brown – The earthy tones of brown will be improved when contrasted with crisp white. Just like we mentioned above, brown furniture will always look great with white curtains or walls. Of all the color combinations with black, white is the safest option you can have.
Brown and Warm Hues – Nature puts on the bright display in the autumn season. Capture the favorite tones of autumn all year round with oranges, yellows, along with hot brown tones repeated all over the house. A brown sofa is a useful option, as well as wood furniture. Increase the energy and develop a far more inviting space by peppering it with artwork, toss pillows, or maybe ornamental accents in shades of rust, mustard, and amber.
Brown and Blue – Brown and blue are created for one another since the cool tones in the blues harmonize with the hotter ones present in wood furniture pieces. The wise use of bold blue on the upholstered living room sofa and beautiful vases adds contemporary flair to the classic furnishings. Teal and brown living rooms are amazing too!
Brown and Pastels – Restful shades of pink and green beautify sitting room ideas, but a great serving of brown will ground these pastel hues and give a sophisticated touch. Pale pastels won't ever appear juvenile when remarkable brown fabrics and wood furniture are near.
Brown and Yellow – In every space which has a warm palette fusing together tans, taupes, along with medium tone browns, any accent color will partner well. For instance, a large-scale botanical yellow artwork and brilliant accent pillows pop against a basic background in a beautiful living room that fuses modern and traditional design.
Brown and Purple – Dark stained wood cabinetry combined with plum walls heighten the drama in a bathroom. These richer colors are not timid and shy; their depth collectively improves the area and also communicates an air of sophistication. Look to less saturated purples with a brown or gray undertone as the very best complement to brown furniture or cabinet.
Shades of Brown – Calculated layers of latte linens, along with mahogany furnishings, against mocha walls function together to develop an inviting living room. Natural and white light helps you to brighten a classic space layered with a conventional rug, textiles, and framed art.
We hope these 17 brown living room decor ideas inspire you for your next home remodeling project!
This is an image roundup post, curated to showcase and promote other reputable contracting companies' and their amazing work. To have any of the images removed, please reach out to us and we would be happy to do so.
Other Great Articles to Read: