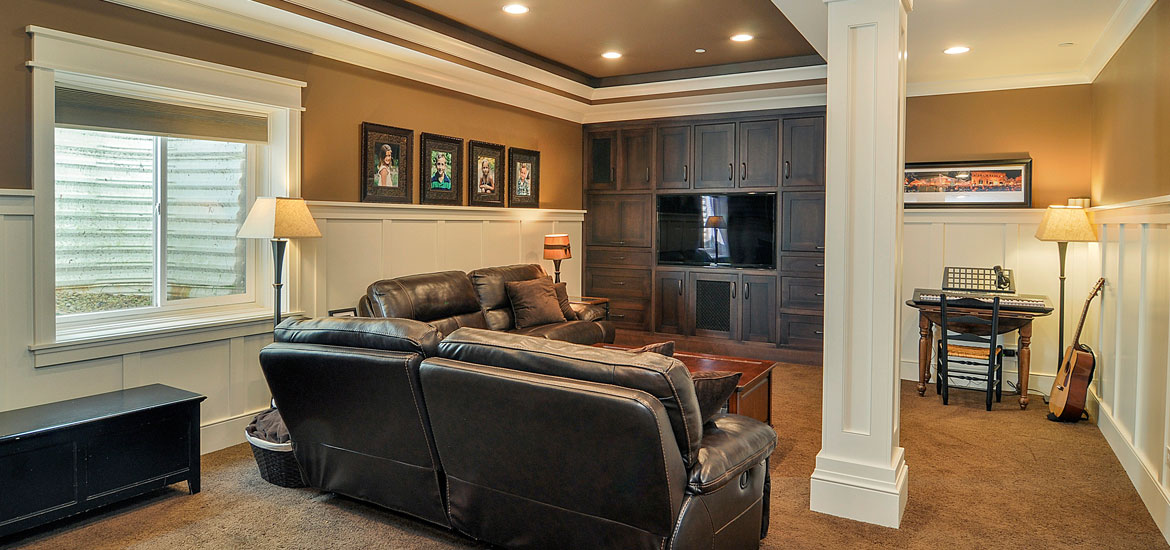 Wainscoting provides the perfect mix of function and style by adorning the lower half of walls while also protecting the wall from scuffs and smudges. This form of wall paneling started back in 1300s primarily as a way to shield the lower half of plaster walls from damage from things like chairs and boots. Today, they make up an important part of interior design, helping add some warmth and style to a space. Wainscoting is especially great at styling up bare walls that would otherwise look dull and boring.
Traditionally, wainscoting (typically pronounced as Wayne's-Coating) is made from solid wood panels. But these days, there is so much more variety in materials. You can get it in plastic, plywood or medium fiber board (MDF). For more money per square foot, you can get yourself custom made hardwood wainscoting panels. Other materials used, though less commonly, include stone, tile and acrylic.
CURVED AND CLASSIC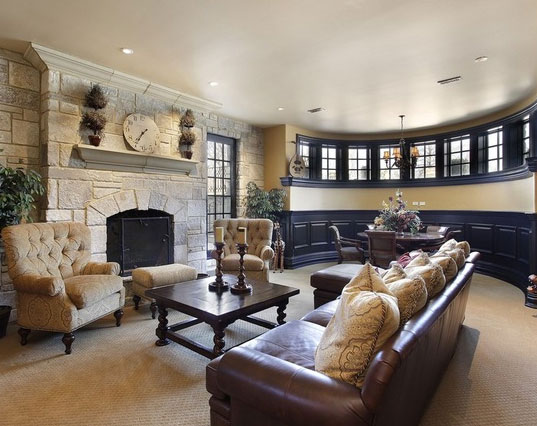 Beautiful curved area around the table and gorgeous rich dark color.
MASCULINE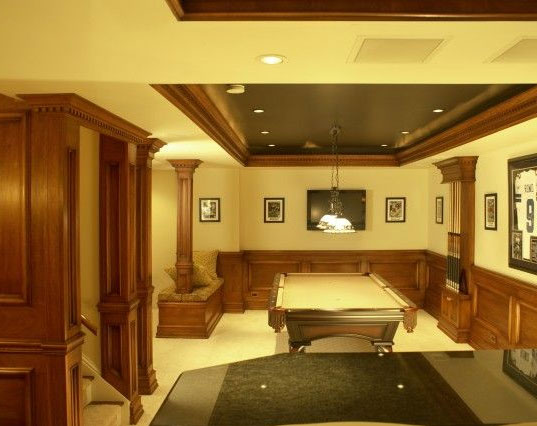 Very traditional– has a very masculine feel to it.
Wainscoting Installation
While you can install your own wainscoting during your home renovation if you know your way around with tools, it is always best to hire a contractor to do a perfectly neat wainscoting installation. To save time and money, you can buy pre-made wainscoting panels so that the only work will be installing them onto the wall.
There are numerous styles, colors and patterns to choose from, ensuring that you can find something to match your décor. For instance, you can choose a recessed type of panel, raised panel or shaker panel.