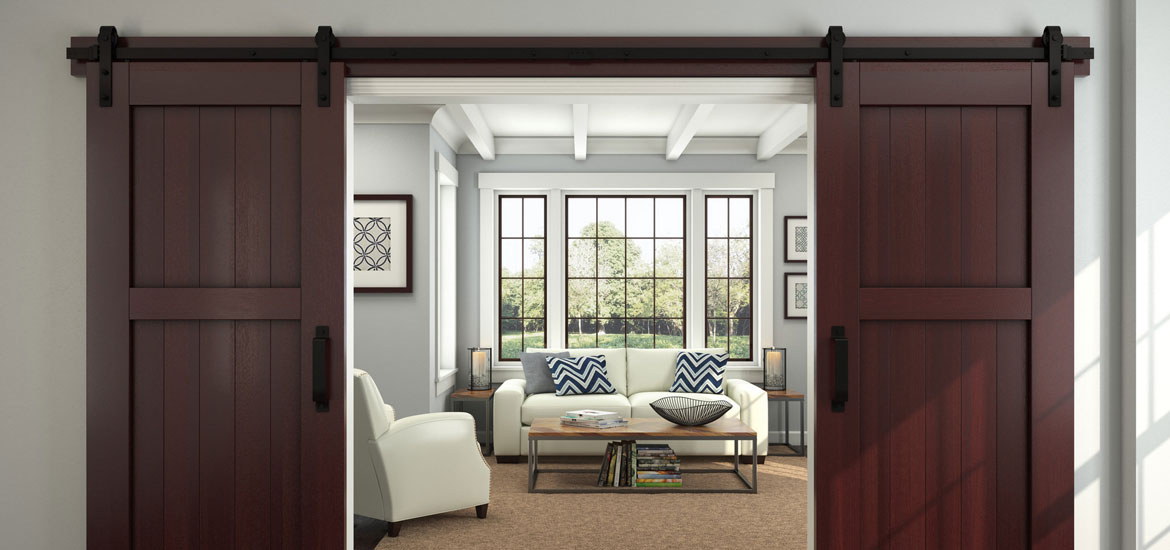 Barn doors are not just for barns anymore. From the countryside barns, these wide sliding doors have entered the house to become popular interior décor pieces. From cozy bedrooms to rustic home offices and perfect room dividers, barn-style doors are all the rage for homeowners.
Why Sliding Barn Doors?
Barn doors come with both functional and aesthetic benefits. Functionally, they are big space savers. The traditional swinging door typically needs 9 feet or more of space to function properly. While this may not be an issue for large houses, more space-starved homes will find it more than a little problematic. They need all the space they can get for furniture, appliances and movement. Nine feet is a lot of space to leave to the door. French doors, as beautiful as they are, are even bigger space gobblers.
GLASS BREEZEWAY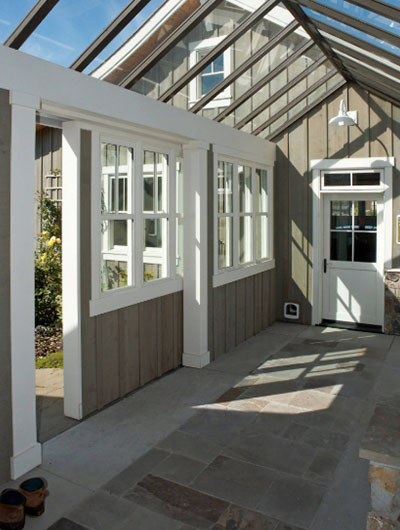 Glass breezeway featuring sliding barn door to control wind.
PHENOMENAL PANTRY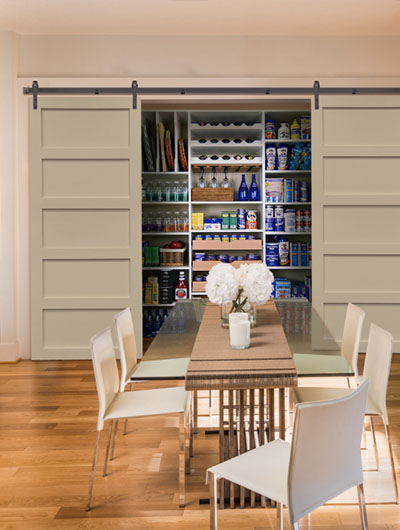 UNFUSSY BARN DOOR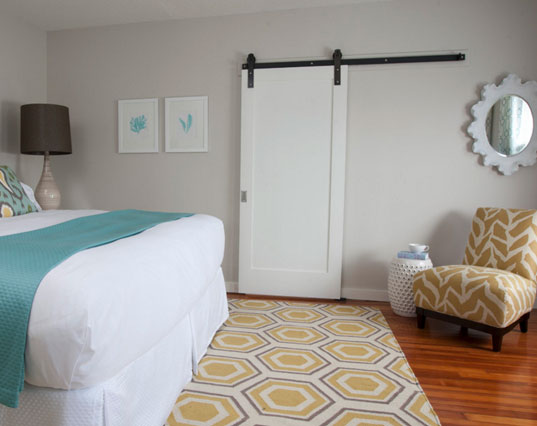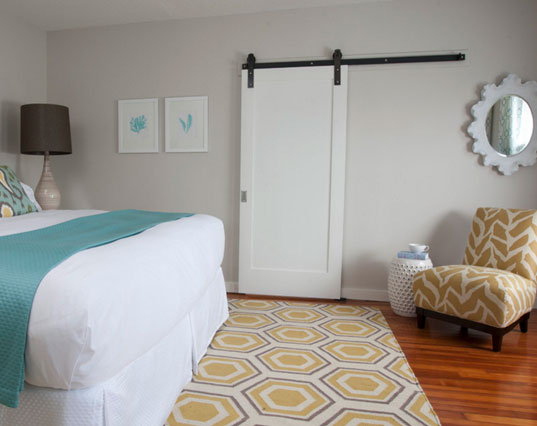 This door is very crisp & clean in style.  The addition of this barn door adds just a little bit more to this very inviting bedroom.
TRANSITIONAL DINING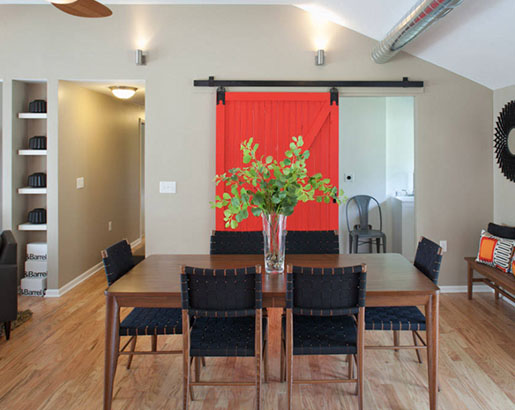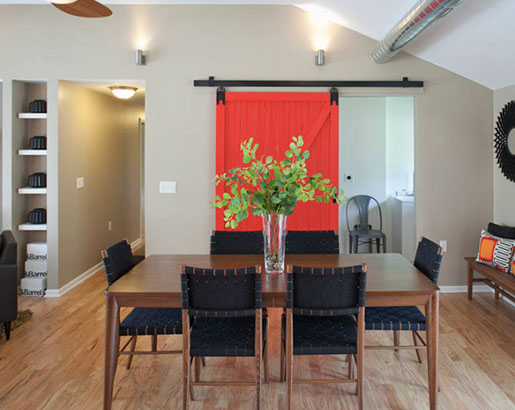 Red barn door with a full view of the dining table.