Check out these tile edge trim ideas for your next bathroom or kitchen remodeling project. It might seem like it's a small detail, but tile edge trim ideas can make or break an entire bathroom or kitchen design.
Complete your bathroom tile project with a stylish accent by selecting the ideal trim tile, border, or edging. This method is a critical step because it softens the raw edges of tile walls and floors to guarantee appropriate installation. In addition, it gives a high-end designer impact to the overall look of your bathroom. Most tile shop provides a wide variety of colors, designs, and textures that can perfectly complement your next remodeling project.
SATIN ALUMINUM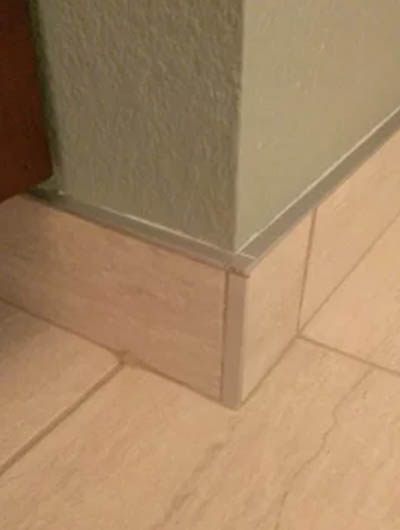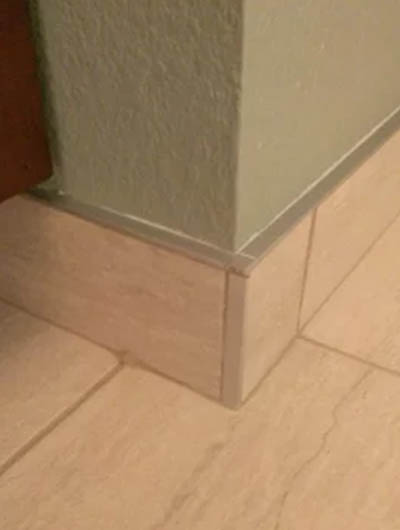 Tile edges that are finished with satin aluminum profile edge trim look professional and clean.
METAL TRIM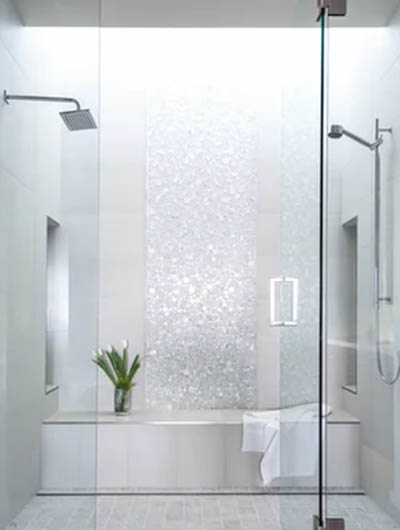 Look how stunning those edges are! They work great with the glass tiles.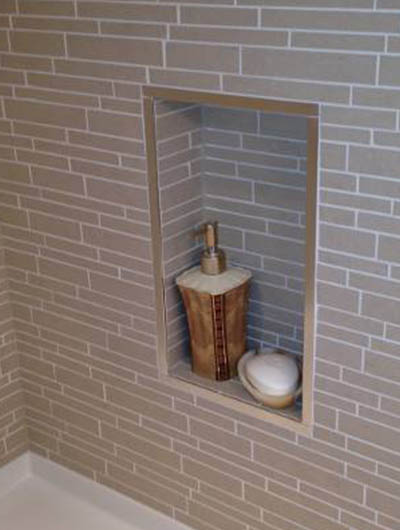 This metal tile edge trim is effectively installed with precision. We love it!
WHITE ROUND EDGE PVC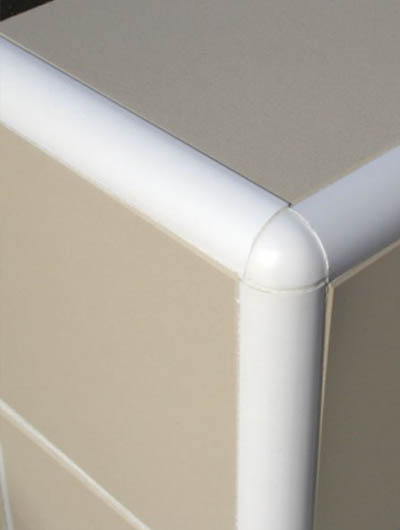 If you don't want metal trims, you can go for PVC trims.
MITERING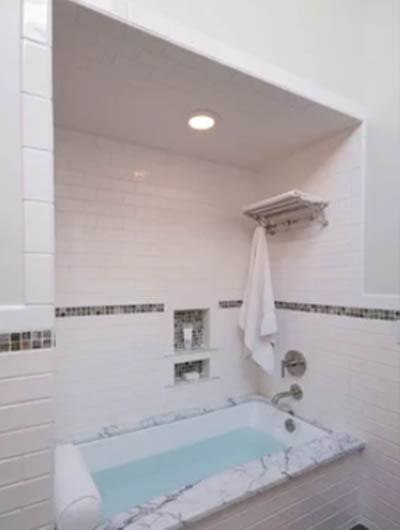 Mitering the tile edges gives a flawless and smooth look!
MITERED EDGES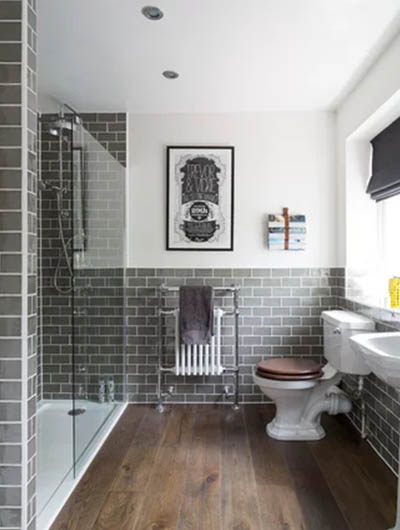 Look how smooth these edges are! We're in love!
UNGLAZED EDGE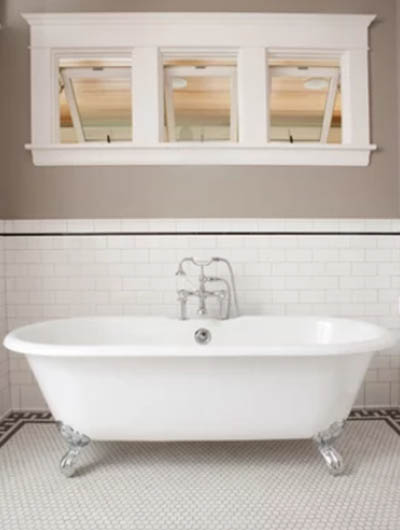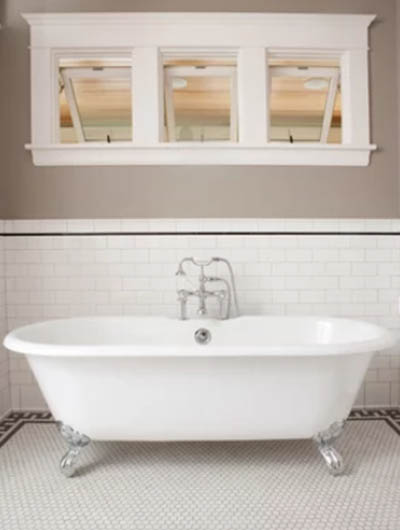 This is an example of using different tiles for a bit of contrast and applying bullnose trim for a seamless transition.
RAW EDGES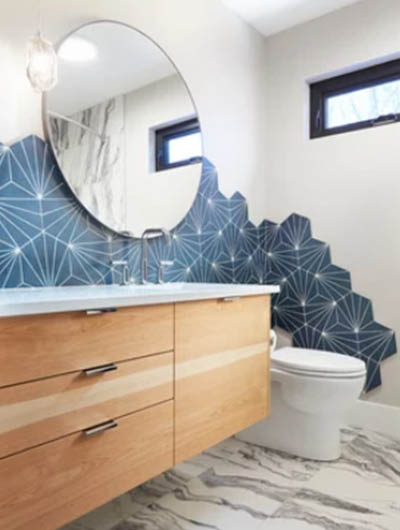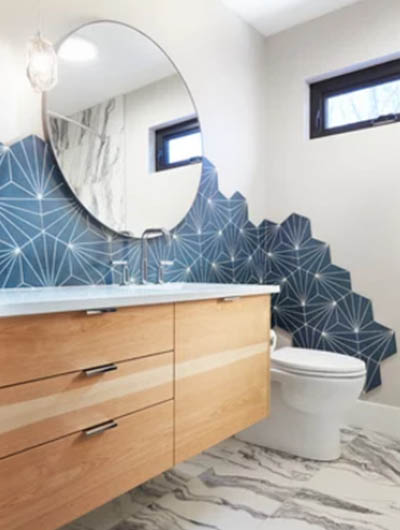 The tile's edges are left raw and painted with the same color instead.
MANUFACTURED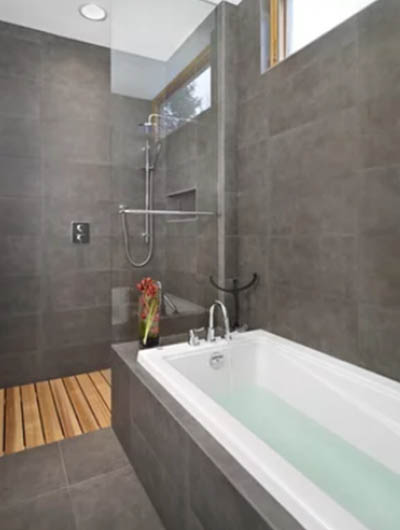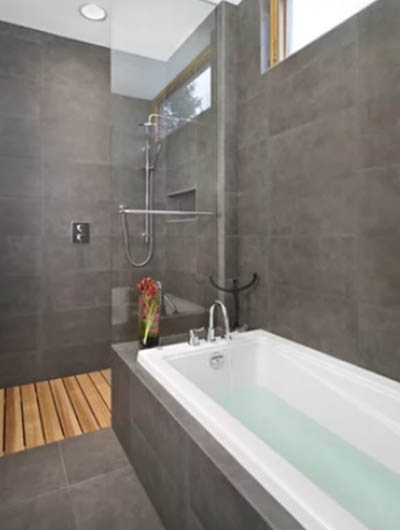 Can you believe that there were no bullnose, no mitered edges for these tiles? They are manufactured edges of the tile.
TRIM PIECES
You can execute transition from one tiled surface to another with layered trim pieces like this one.
Why Tile Edge Trim Is Important
After putting a lot of thought into a bathroom's vintage tile design, numerous property owners neglect how basic it is to finish the edges of their tile project appropriately. By removing the exposed edges, trim relaxes the transition where your tile ends, adding a high-end look and successfully outlining your tile installation. But trim pieces are also a critical design highlight. Layering trim tiles can lift the whole design, complement a particular feature, and create interest and individuality. These borders, trims, and highlight tiles can seamlessly blend into your design, stand out, or highlight another feature within the space by rehashing a finish or material. Take note of how the subtle elements of your project can affect the look and feel of the bathroom.
It's imperative to ensure that you're finishing your wall and backsplash tile at the proper spot since installing tile where the edge is obvious will leave your project looking unfinished. A smooth, rounded bullnose edge could be an incredible way to provide your bathroom a clean finish and streamlined look. Because it is far less likely to chip or break, bullnoses include increased durability to your tiled areas. Utilized at the top of a shower wall or kitchen backsplash, rounded tiles can give a smooth transition and a clean, polished look. Trim can also add framing effects, curve highlights, or special finishing focuses like chair rail molding to your wall. Add style to your space by finishing with skirting at the floor at wainscot height. From marble stones to ceramic, these pieces come in a vast assortment of finishes.