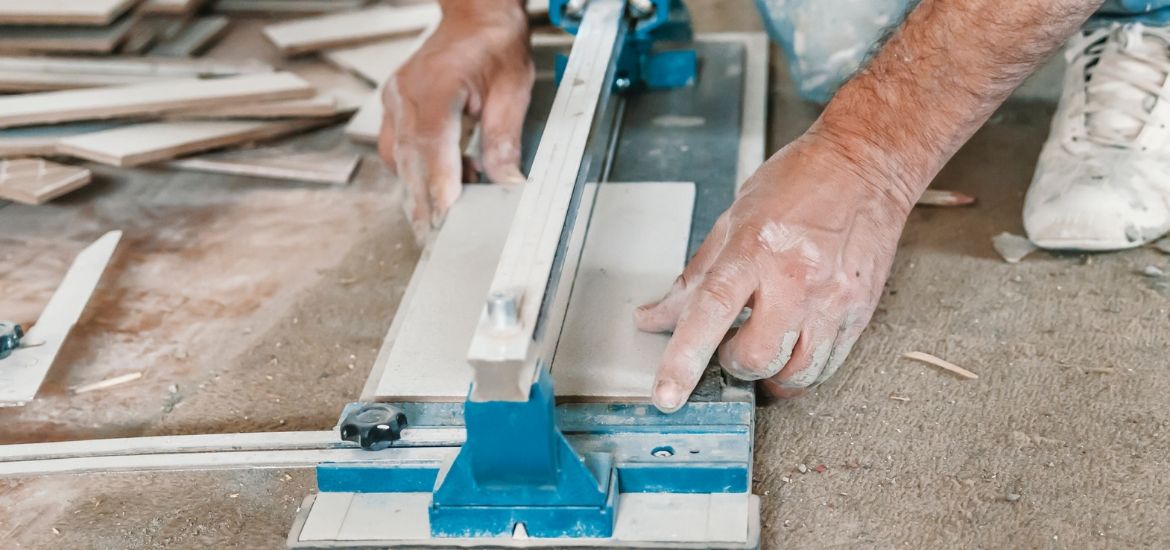 Having to tile an entire floor or wall requires the best tile cutter. Luckily, plenty of selections are available, including ceramic tile cutter, dremel tile cutter, and porcelain tile cutter. We know it could be difficult to pick the best manual tile cutter, that's why we provide you with a variety of price and performance options to help you buy the right tool for your tiling task.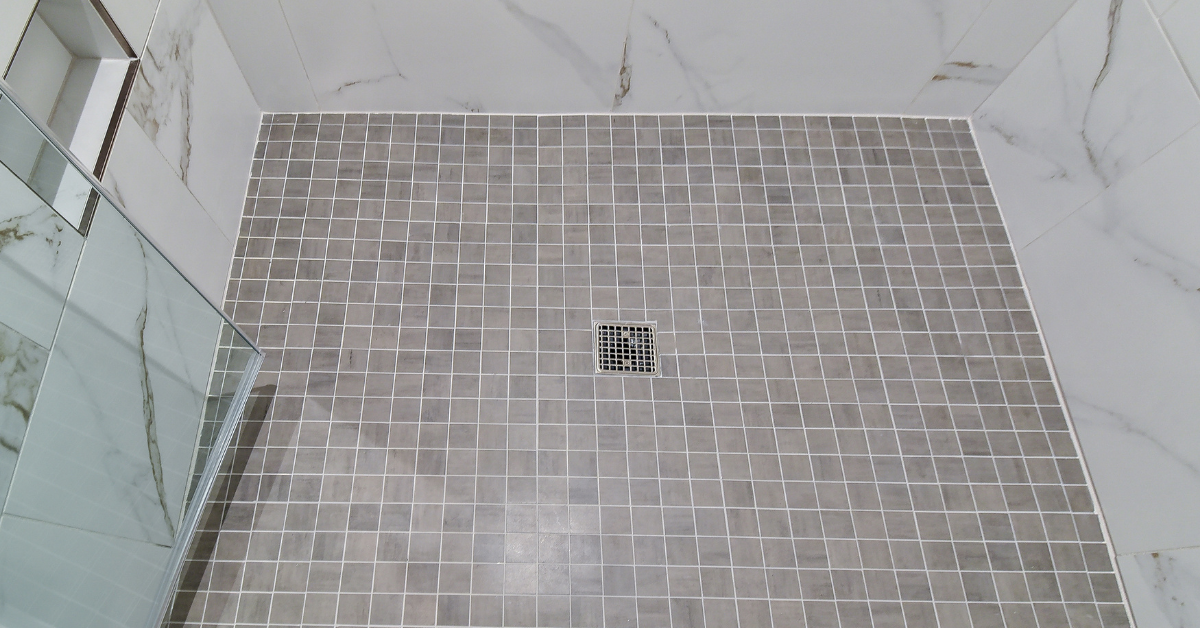 The Tile Cutter vs. Tile Saw Debate
While looking for the best tile cutter, you might come across tile saws too. Before we look into specific qualities of tile cutters, it is essential that you understand the difference between the two tools.
A tile saw features a rotating blade that is powered by electricity. A tile saw looks similar to a table saw. With the help of a guide, the rotating diamond blade cuts through the tile and keeps your tile straight. To make sure that the tile doesn't burn and collect deposits, water is often utilized.
Using a tile saw can be messy with the addition of water. Since it runs on an electric motor, it can be pretty loud too! Its biggest advantage, however, is that the right blade will cut through any type of tile material. A tile saw is a must if you are cutting glass tiles and you want intricate cuts or shapes.
A tile cutter, on the other hand, is a manual device that relies solely on human power. Tile cutters look like a car jack with a bar that levers up and down. A cutting wheel goes through two guide rails and cuts the surface of the tile. A final snap through a "breaker bar" or "foot" finally separates the tile in two.
While you might think that a hand machine would be less efficient than an electric tool, tile cutters are actually faster after some practice. Aside from it is extremely quiet and create less mess, it is also easier to achieve precision and straight cuts with a tile cutter.
The Search For The Best Tile Cutter
Okay, let's get down to business! Although the components of tile cutters might look similar, their capabilities and features differ from one brand to another. That's why you need to pay special attention to these details in buying a tile cutter.
Capabilities:
Most manual tile cutters include a cutter wheel with parallel rail guides. In order to support these at both ends, the tool comes with a limited length of cut. Inexpensive tile cutters usually cut up to 14 inches, while mid-range tile cutters allow you to cut up to 20 inches. The largest available tile cutters are 29-inch models.
Don't be fooled with these measurements, though. While a 12-inch tile at 90 degrees can be cut through a 14-inch model, cutting it diagonally will require a 16.97-inch cut. Thus, a 14-inch tile cutter can't be used.
Aside from the maximum length a tile cutter can cut, you also need to consider the thickness it is capable of cutting. A typical tile cutter can cut ½ inch and this is already perfect for a range of porcelain and ceramic tiles. But since there are many types available, make sure to double-check. If you need to cut thicker tiles, pro-grade tile cutters offer up to 5/8 inch cuts.
Essential Features: What To Look For In a Tile Cutter?
The material of the cutter wheel
Although the cutter wheel is just a small component in a tile cutter, it is extremely important. Cheaper tile cutters usually feature wheel cutters that are made from tungsten carbide. More expensive tile cutters include wheels that are coated with titanium, which makes them more durable.
The bed of the tile cutter
In order to avoid the tile from slipping while you score it, the bed of the tile cutter is always coated with rubber. In some cases, the underside of the breaker bar is also rubberized to avoid marks on the tile. However, this is not always needed since an aluminum breaker is not prone to make markings on the glazed surface of ceramics or porcelain.
The base of the tile cutter
Budget tile cutters have fabricated steel bases. Models on the higher end have cast aluminum bases, which are more stable and rust-free. It is also important to note that the wider the base, the easier it is to be precise with the cuts.
A horizontal ruler and an angle guide
Tile cutters will constantly have a horizontal ruler placed at the top end of the cutter. But not all tile cutters include an angle guide. For more accurate cuts, an angle guide is worth the upgrade.
Price Range: What Gives The Best Bang For Your Buck?
Budget
You can get entry-level tile cutters with a 14-inch capability for as low as $30. These cutters are ideal for DIY projects, although it can get challenging when it comes to cutting porcelain tiles. Add up $10 or $15 and you'll get 20-inch upgrades.
Mid-Range
With $100, you can get a good all-around tile cutter with a 24-inch capability and tungsten carbide cutting wheel. A lot of homeowners will find this tile cutter sufficient for their needs.
High-End
If you are going to use the tile cutter for bigger projects (e.g. large floor or wall), you can benefit from investing in a pro tool, which costs between $250 and $550.
To view our Amazon Associates Disclaimer, please click here.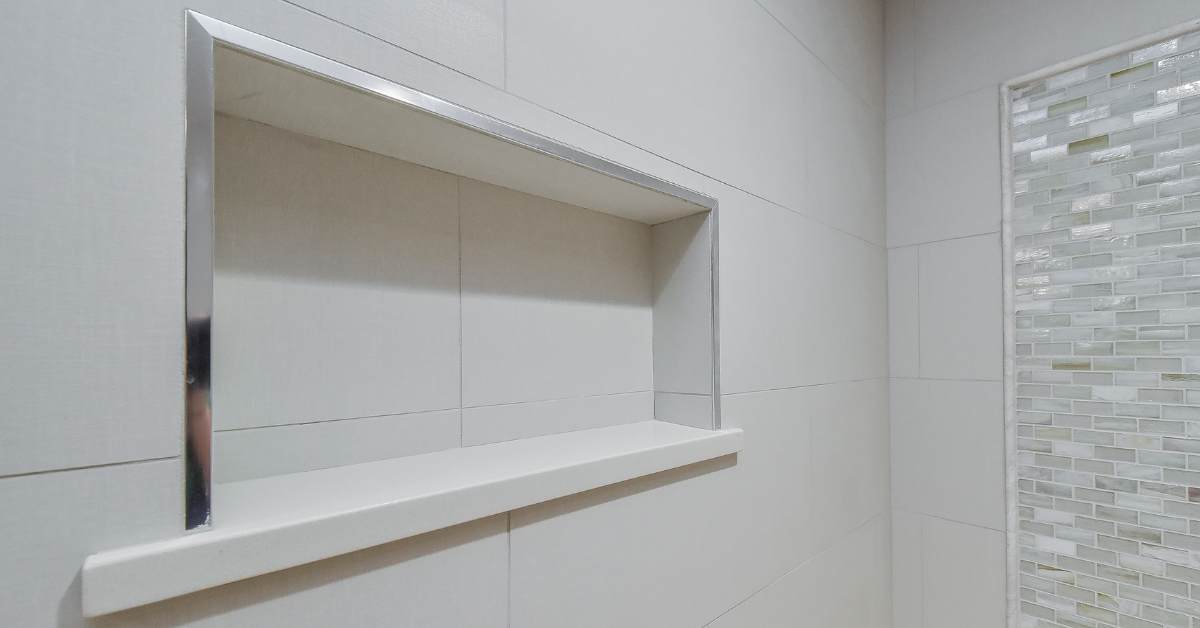 And The Best Tile Cutter Is…
Our overall winner is Sigma 2G Metric Tile Cutter. This tool is well renowned for its great quality and longevity. Also, it is made in Italy. The Sigma 2G is the greatest solution if you want a lighter tile cutter that you can bring with you wherever you go! That is why the machine is ranked first on our list.
This is a highly portable instrument that is ideal for use in a variety of settings. This relatively lightweight tool—less than 5 pounds—is extremely useful, and you will have no trouble carrying it while working. And the result is both accurate and practical. Furthermore, the tool includes a quick positioning button that allows you to make 0-45° angle cuts with ease.
This tool is great for making straight cuts. It can cut the hardest porcelain with ease. It can also cut natural stone, marble, granite, and thick pavers.