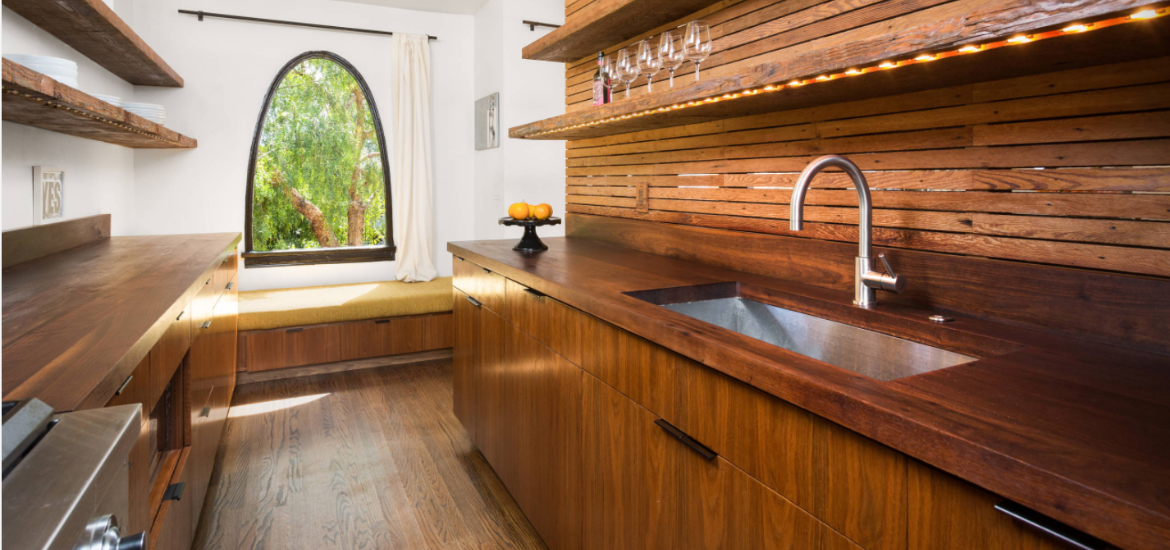 While ceramic tiles or porcelain are most likely the most widely used choice for kitchen backsplashes, there is an option out there we love for creating a cozy and warm kitchen. It is an all-natural material that offers an endless amount of choices. It is natural, works very well in traditional and modern areas and is a material you might not have thought about before—wood. Today, let's put this in the spotlight as we share wood kitchen backsplash design ideas that will surely inspire you for your next kitchen remodeling project.
SHADES OF GREY
The gray wood backsplash in this kitchen design gives everything a natural and airy appearance. This kitchen design by DsignVisual LLC is excellent. With a gray-hued backsplash and floating shelves, this wet bar looks gorgeous.
ANTIQUE HOME
Everyone will concur that this antique kitchen design appears quite cozy and inviting. The kitchen design by Crisp Architects is amazing. For this makeover of an old kitchen, the wood planks on the backsplash seem traditional yet fashionable.
RUSTIC CAMP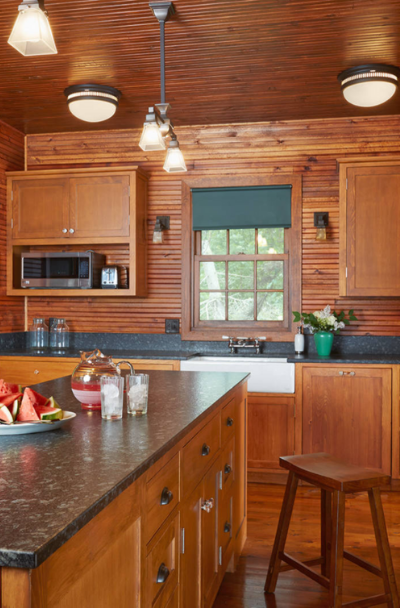 A calming vibe permeates this all-wood kitchen design, where everything appears so natural and rustic. Talla Skogmo Interior Design's natural kitchen design will make you calm. This Minneapolis rustic kitchen has wood walls that go all the way to the ceiling and backsplash.
UPSTATE NY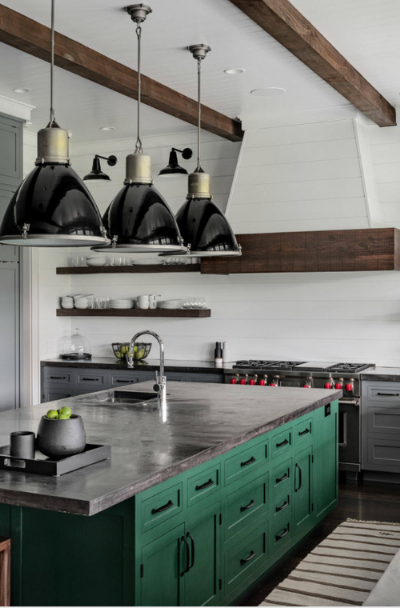 The backsplash in this farmhouse kitchen is white, while the cabinetry is gray. This one gets a thumbs up for its Crisp Architects' straightforward and energizing kitchen design. This kitchen has such an excellent layout that it manages to be both basic and cozy simultaneously.
CONTEMPORARY
Would you like a modern kitchen with all the wood touches you desire? Consider choosing this SINGLEPOINT DESIGN BUILD INC. Modern kitchen design with a wood motif. For this contemporary kitchen's backsplash and walls, wood planks were used.
Choosing Wood For Your Backsplash
Tiles would be the most widely used material to produce a backsplash in the kitchen, but it's not impossible to explore other materials. If tiles, stone, or metal is not for you, you are able to search for something different, like wood. Wood and plywood are not practical in the kitchens. A wood or plywood rustic kitchen backsplash will not be considered a functional option as it is not so simple to install. It could easily be damaged with moisture or other substances, develop mildew, etc. If it disturbs you, we strongly recommend covering such a backsplash with a unique finish or installing large glass or acrylic above it to ensure that it stays clean and safe. Wood-looking tiles are a great solution that is durable and practical; you won't have many issues with them.
Wood finishes in the kitchen are usually restricted to flooring and butcher block countertops. But what about utilizing wood for your backsplash? While wooden backsplashes for kitchens aren't the most widely used option, we definitely love the growing trend, and we believe that it is worth considering wood in case you are preparing a kitchen or bar project. Wood is a unique option that may be utilized in a lot of ways to develop a lovely kitchen feature. Simply check out several of these kitchens below to become inspired. Are you thinking about wooden backsplash? Then you're in for a treat! In case you are planning to renovate your kitchen, these ideas and tips will surely help you. When properly sealed & maintained, wood could be utilized for a rustic backsplash. Do you like the look but squirmish about getting a wood backsplash near the kitchen sink? Think about the potential for wood in one spot with far more standard tile on the sink!
Wood is a classic material, which is popular in decor and architecture—all types of it and even plywood! Wood will never go out of style & match all sorts of color schemes and style—what could be better? Indeed, I know what you will say: wood & plywood are not the very best idea for bathrooms & kitchens because of moisture and grease and splashes of various types. But modern styles and plywood finishes are great; you don't have to worry about it that much. Wooden kitchen backsplashes certainly are a chic and extremely innovative concept to rock. It's a wonderful way to stand out a farmhouse backsplash and make a grand appearance. Plywood and wood of all types are great for decorating the kitchen, and in case you keep being concerned about the practical aspect of it—include acrylic screen or a glass on the entire length or even in the baking zone. Below, we will outline some great tips on how you can properly maintain your wood backsplashes and extend their life.
VINTAGE ECLECTIC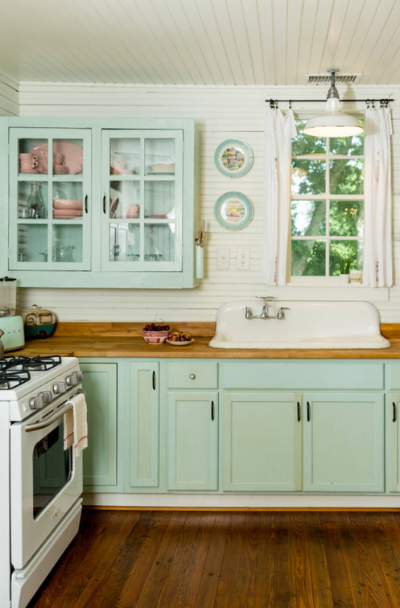 This kitchen design was photographed by Jennifer M. Ramos and had a mint green and white color scheme. Everything is so straightforward and cozy—Sherwin Williams' Waterscape and white paintwork together for this kitchen.
LOFT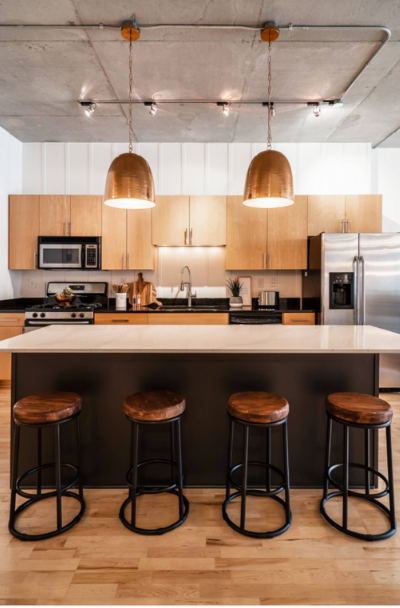 This kitchen design, which looks cozy and chic, will make you feel rustic and exquisite. This industrial kitchen by Mary Rossi Designs has a bright air thanks to the white-painted wood backsplash.
How To Care For A Wood Backsplash
With the amount of designs and materials to pick from, like perpetually trending wood, why don't you boost your kitchen from mere efficiency to the very best in the show? A wooden backsplash is able to suggest a lot of things with respect to the wood type you pick, in addition to your kitchen wall ideas in mind. Quaint farmhouse or mountain cabin, Pacific bungalow, or perhaps cottage cool—your wood backsplash kitchen is your opportunity to produce a huge impression in an astonishingly simple manner. Like the most effective design tools, a wooden backsplash won't ever overpower your room, but merge completely together with the backdrop you have worked extremely hard to curate.
Wood has experienced a significant comeback in the recent past, and for a valid reason. As near indestructible as it's unparalleled in beauty, wood is a material that conforms to the hands which shape and choose it. Upscale or even pared down, refined or industrial, wood is the perfect "wow factor" material. These top wood kitchen backsplash ideas will undoubtedly produce a couple of murmurs of admiration.
A lot of people pick a tile backsplash, but there is absolutely no reason you have to do so, particularly when there are plenty of choices, which include wood, stone, and metal. This could explain why backsplashes produced from shiplap, beadboard, & barnwood are much more popular than ever. Do not love high shine? Choose a satin finish. Also, understand the Fire code needs a clearance with a minimum of 18 inches between burners and flammable surrounding materials. In case you cannot keep the necessary distance between the cooktop burners & the backsplash, you do not need to quit on the wood look entirely. You can still use it for the sections that are far from the stove.
FARM COTTAGE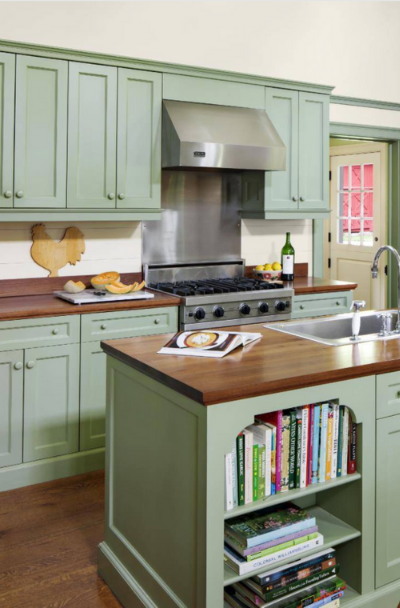 With its straightforward yet uplifting attitude, this kitchen design will make you feel natural and renewed. The green and wood textures in this kitchen design by Rosewood Custom Cabinetry & Millwork look fantastic together. This country cottage has traditional wood countertops, cabinets, and a backsplash.
TRENDY CRAFT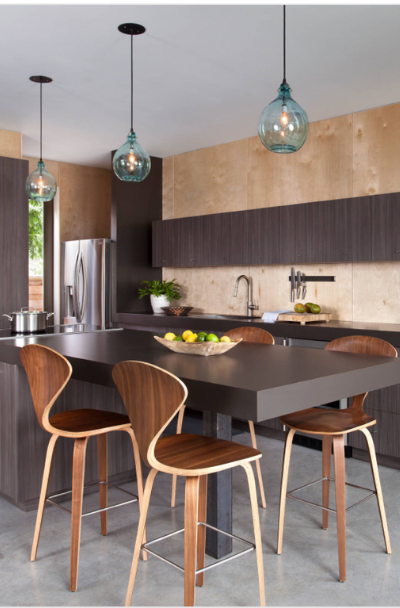 This kitchen has a small amount of space but a stunning interior thanks to its clean and minimalist design. That kitchen by Webber + Studio, Architects is fantastic. With an attractive wood finish, this modern kitchen appears polished and streamlined.
TRANSITIONAL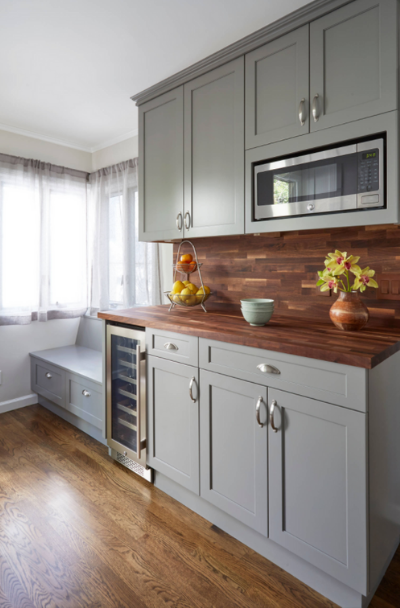 Everything appears so transitional in this kitchen design, which has a comfortable and basic vibe. This kitchen design by Custom Kitchens by John Wilkins, Inc. has everything looking so fantastic. Wood parquet is excellent for more than just floors! Additionally, it makes incredible backsplashes.
How To Install A Wood Backsplash
Sleek wood or even plywood backsplashes instantly give your kitchen area a new and contemporary appearance while adding warmth because of its look. You will find plenty of choices for textures, shades, & looks, along with such backsplashes are perfect for minimalist and contemporary spaces though you might really go for rustic & glam kitchens, and also put in a dazzling wooden backsplash for a contrast. In case you care a lot about functionality, deal with the entire backsplash or its section with a glass screen.
You are able to make use of freshly milled, non-connecting planks, or maybe create a reclaimed wood backsplash from recycled ones, like pallet boards or perhaps barn boards. The techniques for adding them vary somewhat. When you would like to stay away from the usage of nails, you are able to keep the panels in place instead with 2×4 braces alternatively. Shiplap boards are able to go on the wall vertically or horizontally. They need to, in addition, be established in adhesive, but fasteners, including finish nails, are highly recommended to keep the planks that are usually wide, from curling at the edges. It's different for kiln-dried planks though because they're not as likely to warp.
Nevertheless, since it has insurance against warping, an adhesive is still recommended. You glue them with the wall, which should be flatter than for various other wood backsplash installations, utilizing tile mastic or maybe construction adhesive. When your kitchen makeover needs a wood backsplash, you could have a little lumber on hand that you have previously earmarked for the task, or maybe you may opt to buy the material to fit with a specific style idea. If it's the latter, the countertop is among the key influences, & the wood should enhance it. A wood backsplash can make the most sense in case the countertop is designed with a nongrainy substance like stone, solid surface, solid-color laminate, or monochrome tile that will not conflict with the wood grain.
Tips For Your Wood Backsplash
A backsplash is important in any kitchen. It helps you to maintain your kitchen walls from water and debris, which could harm your house. While it's intended as a defensive feature, backsplashes now are becoming more and more essential to the overall design of a cooking area. Homeowners are strategically installing backsplashes to enhance the home's entire feel and look, all while savoring the protective benefits. Nevertheless, similar to every other part of your house, the backsplash needs your attention and occasional upkeep. This would ensure it looks good and also protects your walls. It is essential to be aware that proper cleaning is dependent on the kind of backsplash you have. For example, you need to clear a tile backsplash with hot water and vinegar, whereas you need to clean a marble backsplash with liquid dish detergent.
Due to their seamless design and style, hardwood backsplashes are of all the easiest to clean. In case you have a hardwood backsplash, it's crucial that, after a comprehensive cleaning, you seal & finish it with oil or varnish. This helps to avoid unsightly and permanent stains and marks. In several cases, it's safe to work with exactly the same items on your wood backsplash as you would with a butcher block countertop. Lumber companies provide mineral oil to always keep your backsplash appearing great.
While they're not as likely to take place when compared with spills and messes, it's feasible to your wooden backsplash to gather several knicks and scratches. Thankfully, in many instances, these are not hard to restore. Just lightly sand scratches and knicks.
Similar to how you'd repair scratches within a hardwood countertop, carefully wash the affected surface to be sure it's thoroughly clean of any substances. Next, pick fine-grit sandpaper and also lightly clean before the mark is sanded over. Just like you will with another section of your kitchen, it is essential to preserve your backsplash. Follow these points to keep and maintain your wood backsplash in a great appearance. Doing this will ensure it looks fantastic while protecting your kitchen area walls.
This is an image roundup post, curated to showcase and promote other reputable contracting companies' and their amazing work. To have any of the images removed, please reach out to us and we would be happy to do so.
Other Great Articles to Read: