It is not surprising butcher-block countertops are always seen in both comfortable country cottages and rustic farmhouses. The surface is made from assembled wooden boards, which is warmer and even more inviting than some other materials and will not go out of style. Taken from nature, butcher block is eco-friendly and biodegradable, which gives an earthy element into all kitchens. If you want to know more about the butcher block countertop, read on below and check out our inspiring images to create the perfect countertop for your kitchen.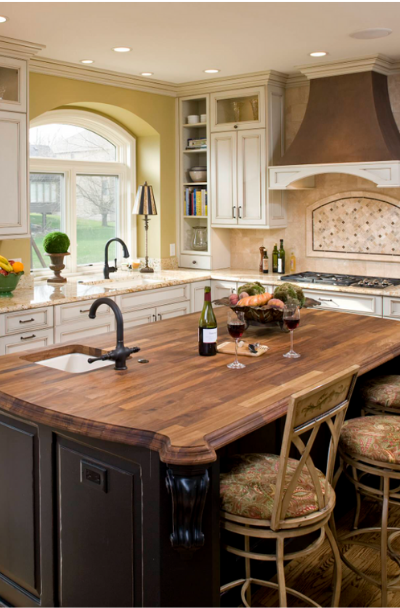 The walnut butcher block looks divine in this traditional kitchen.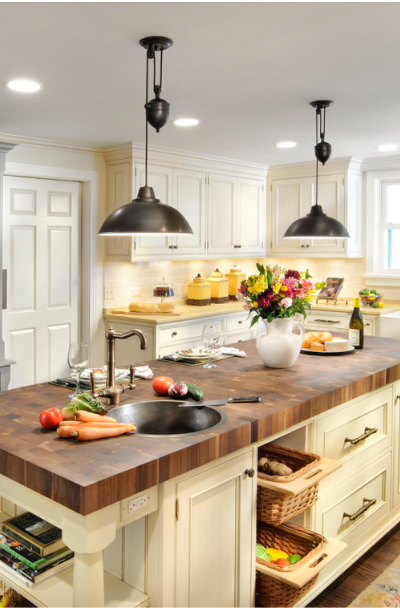 This country kitchen gives us all the feels of traditional home cooking.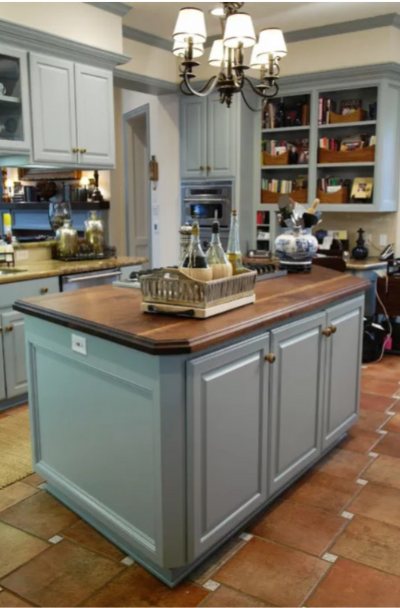 The sturdy hardwood countertop stands out with the blue cabinets.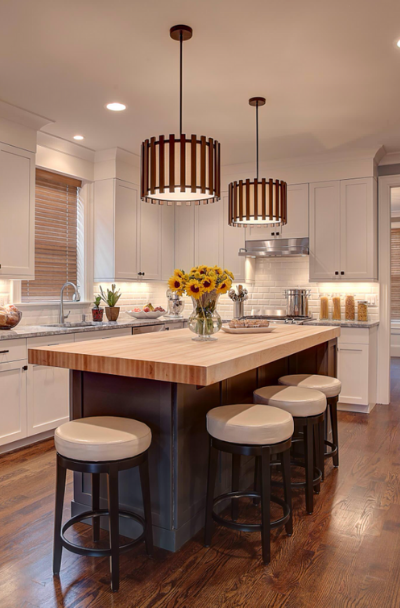 Lightwood countertop matches the bright white walls and cabinets.

URBAN INDUSTRIAL
You can have the same Maple edge grain counter from Chop Bloc.
SOLID WOOD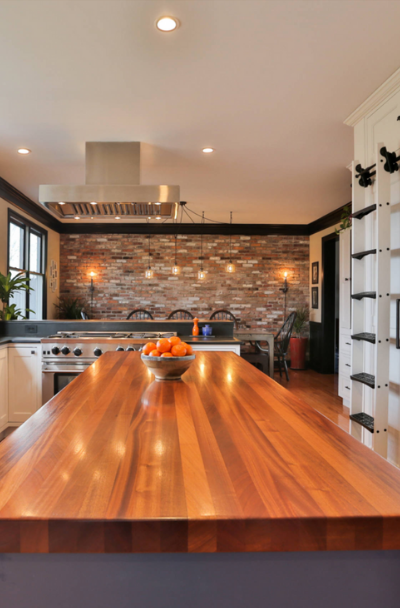 The counter features stunning color and grain from hardwood called Sapele.
CUSTOM WOODWORK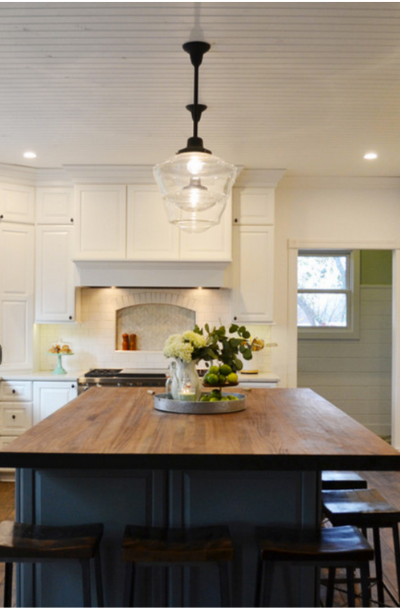 The island has become the focal point with its gorgeous wood color.
CUSTOM FABRICATED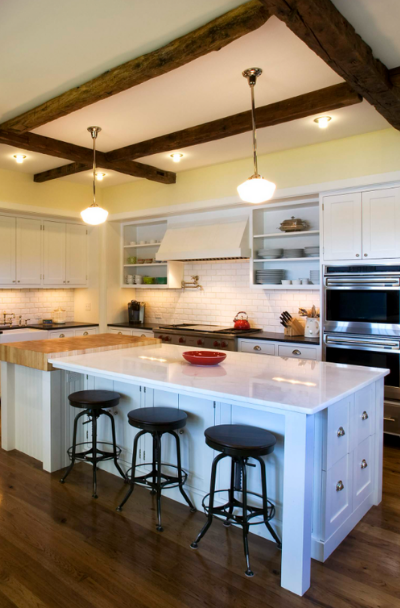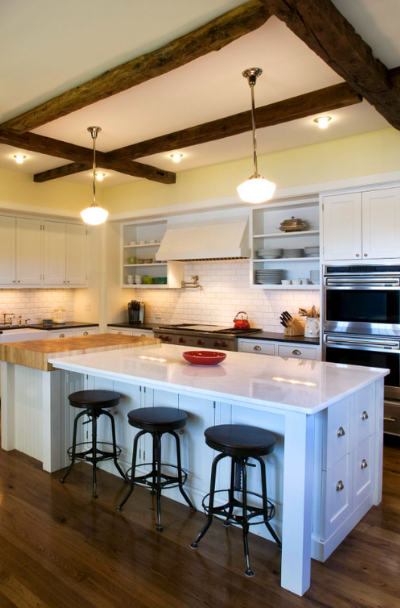 The chopping block was custom fabricated by a millworker in Boston.
CLASSIC KITCHEN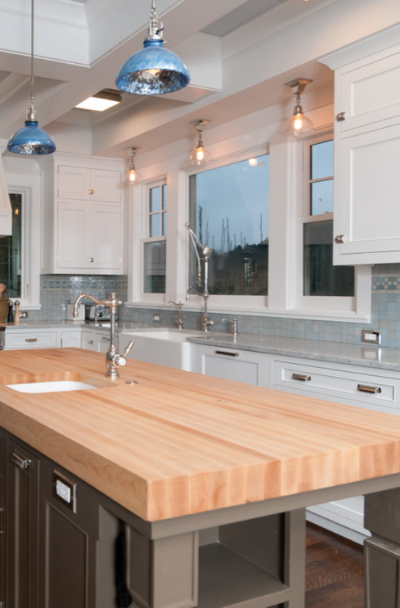 The light wood counter is able to bring contrast and natural element to this white kitchen.