Contemporary wall tile designs in color red look exciting and striking. Red colors bring enthusiasm and energy into a contemporary bathroom and kitchen design. Red wall tiles challenge quiet room design, bringing a feeling of drama and also movement into modern kitchen & bath. 
Kitchen & bath wall and floor tiles in red colors make contemporary design ideas feel positive, strong, and expressive. Floor and wall tiles in different red shades produce beautiful combinations for contemporary kitchen & bathroom decorating in an upbeat and energizing style. Red-colored tiles youthful, emotional, and contrasting.
VERTICAL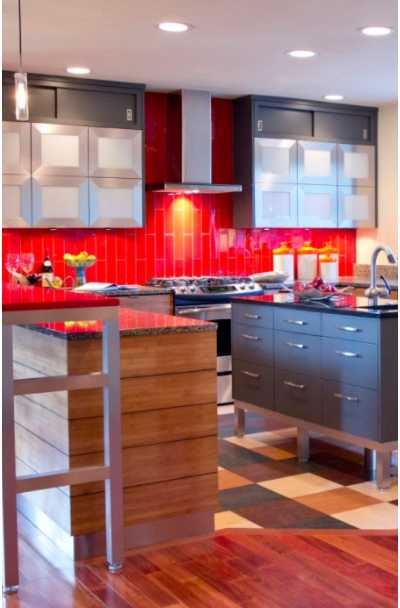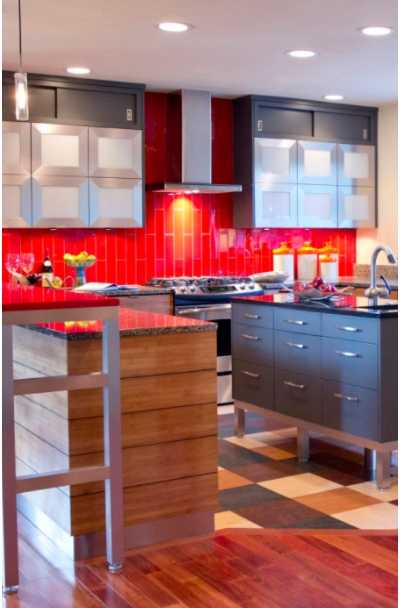 The vertical tile bring the metal legs on the cabinets and counters together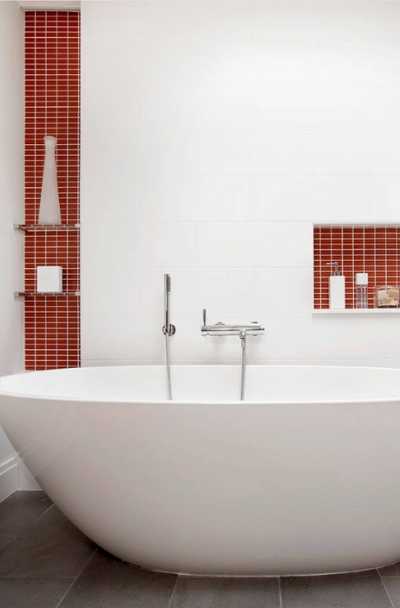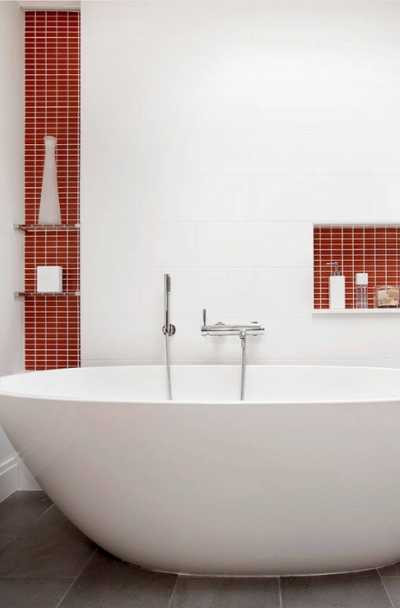 A trendy freestanding tub is showcased with the red accent strip and shampoo shelf
MOSAIC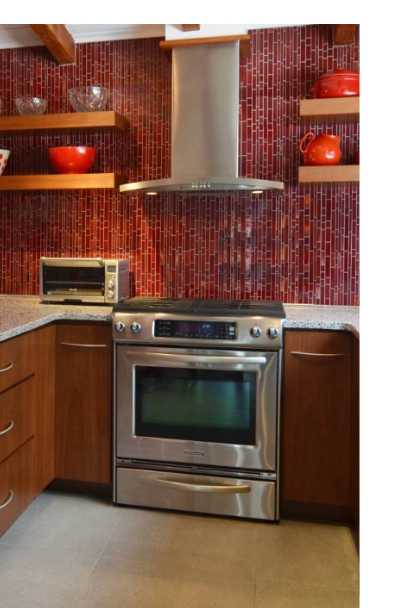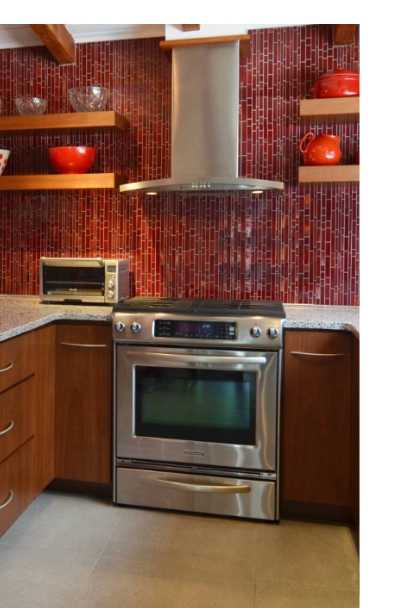 The small mosaic tile highlight the floating shelves that surround the hood.
CONTEMPORARY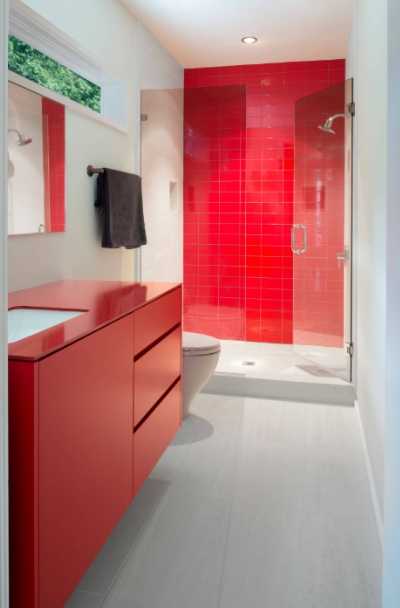 The red 4″x4′" blends the flat panel cabinets with the shower.
COZY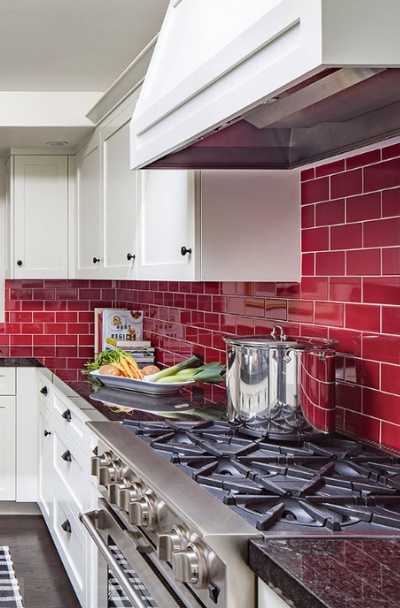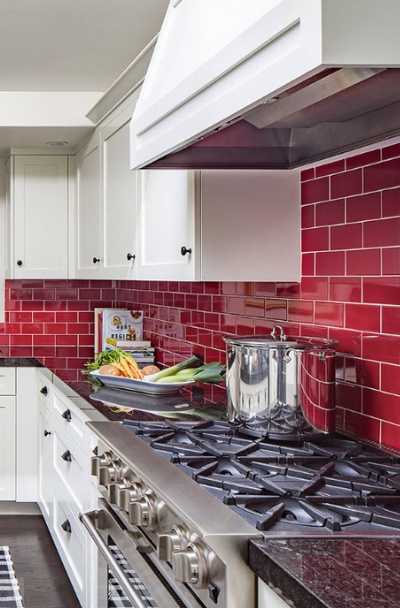 The ceramic subway tile highlights the dark floors and white cabinets.
GLASS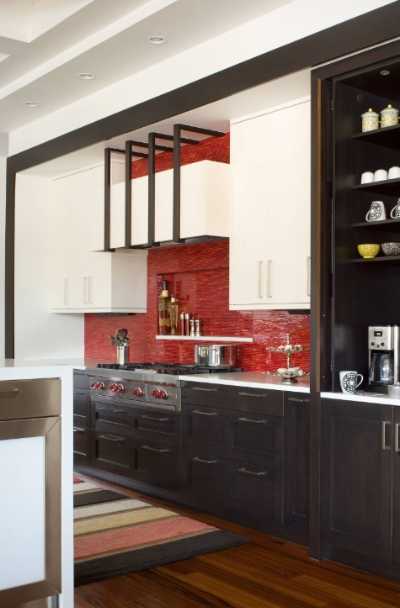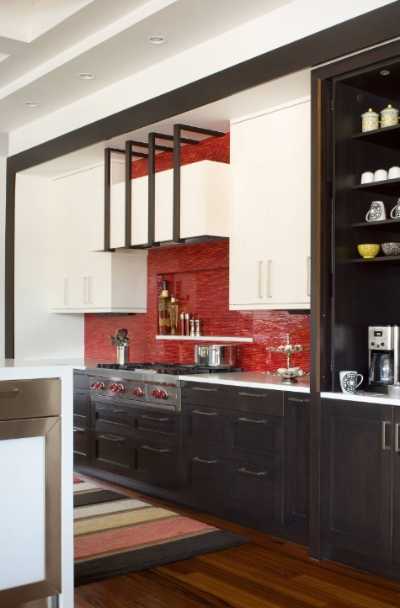 The red glass backsplash matches the contemporary look. The hood is a custom design.
MODERN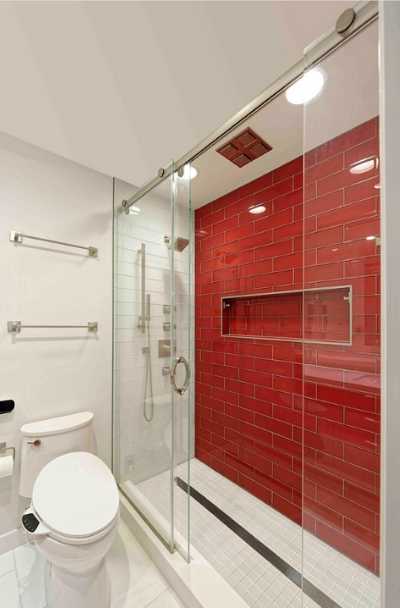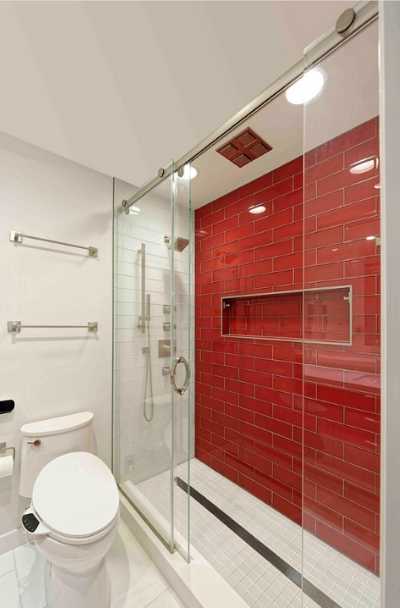 The shower floor & drain run parallel with the subway tile. The barn shower door brings it together
PORCELAIN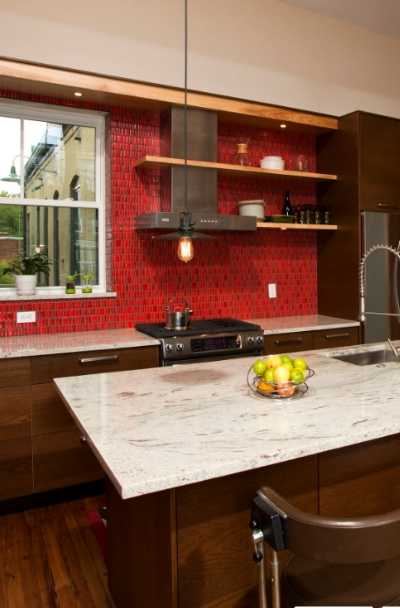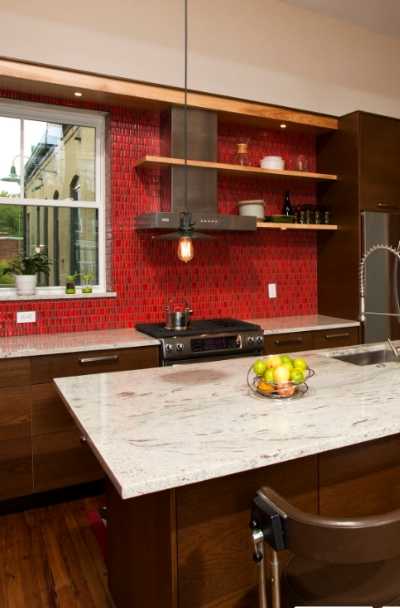 The red porcelain tile highlights the floating wood shelves and the wood soffit above.
POWDER ROOM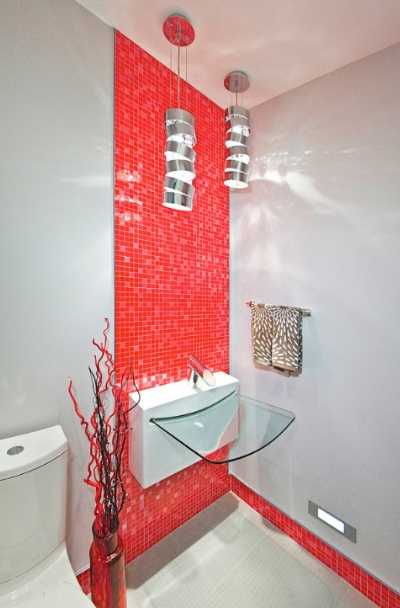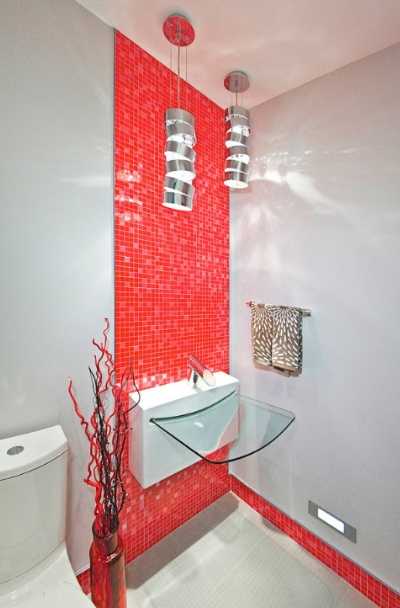 The sink is highlighted with a line of red glass tile also using the tiles for baseboard
WHITE GROUT
The white grout matches the white cabinets. The gray tile floors bring the countertop together.
How To Decorate With Red Tile
From the orangey-red tones of terracotta to the screaming red of a fire engine, a red tile floor looks striking in a kitchen or bathroom area. Red energizes and invigorates. The secrets of decorating with red floor tile would be the judicious use of various colors and also allowing the floor to take the starring role.
Remember, do not repeat the red on large surfaces. Regardless of exactly how much you love your red floor, fight the desire to replicate the red on additional big surfaces, like cabinets, walls, countertops, appliances, and furniture. Red is a strong, high impact color, and you are able to have an excessive amount of a good thing. Adding expanses of white likewise detracts from the floor. If you notice a sea of white, the eye will not take note of any single white element.