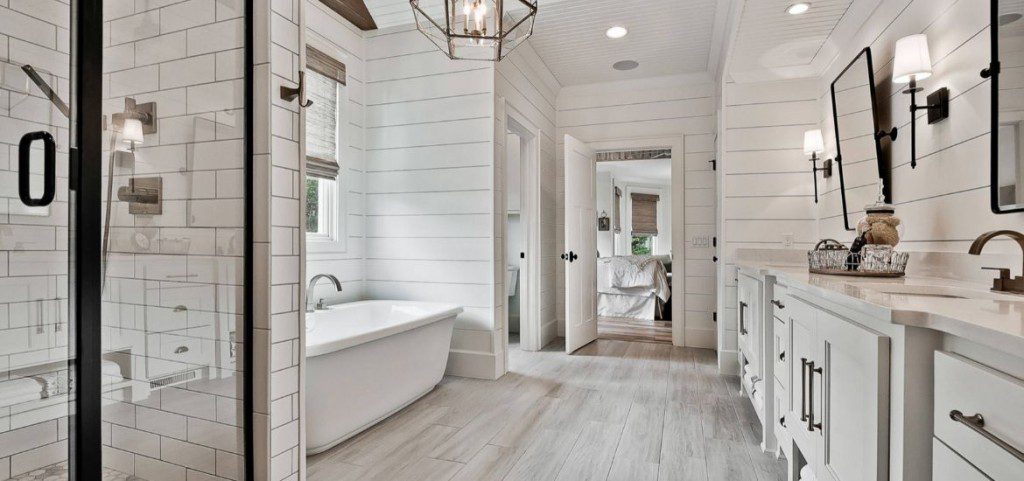 Kitchen Shiplap Options
Kitchen remodeling can get a little bit complicated when it comes to installing shiplap. For one, there are plenty of tight spaces and corners to work around including cabinets, outlets and other appliances. There are also issues of heat and water that must be considered.
For those who opt to go the DIY route, precision measurements are crucial in the kitchen. You might also want to think about a waterproof finish for shiplap that is likely to be in contact with water. Additionally, consider using tile for the backsplash as it is much better at repelling water and is easier to clean.
Like the living room, you can decide to use the shiplap on a specific part of the wall, making it the focal point. For example, you can use it on backside of the breakfast bar, the side where family members and guests sit. You can also install shiplap vertically in the spaces between upper cabinets.
CLASSY VANITY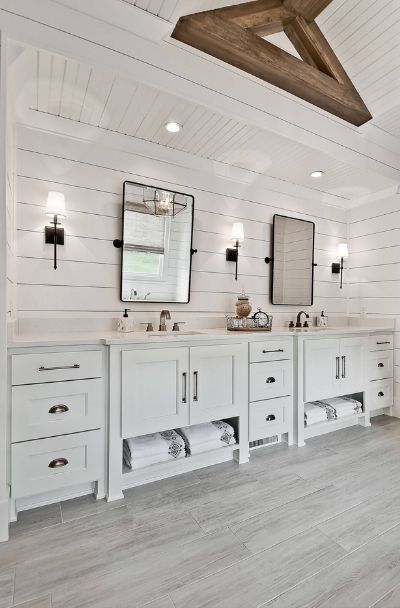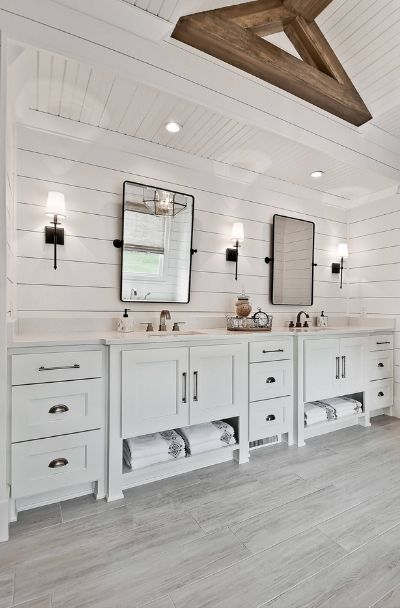 What a view to get ready to every morning.
WHITE STAIRS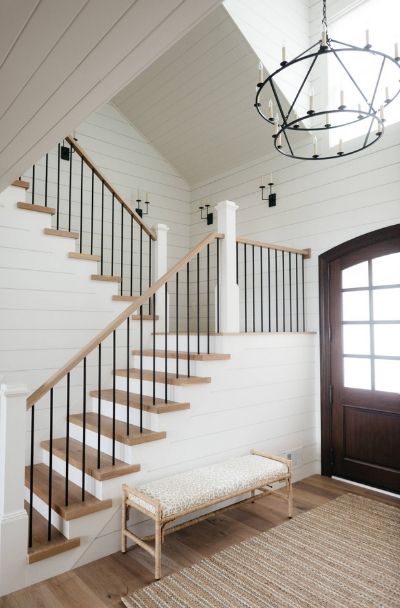 BUNK BED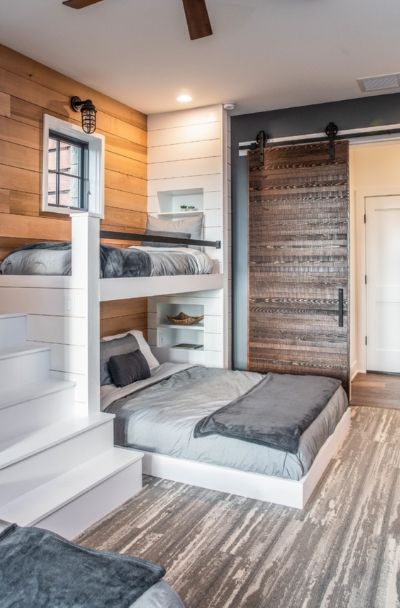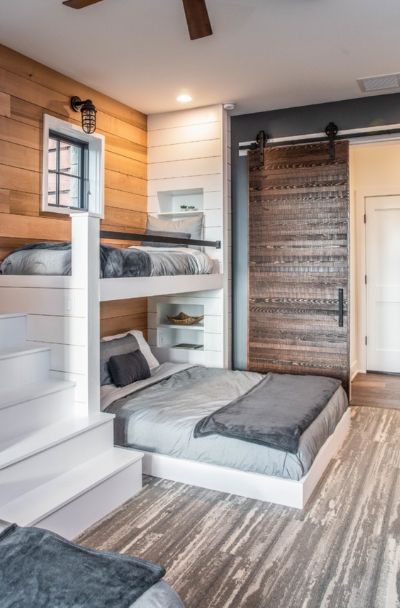 My kids would love to sleep in those!
POWDER ROOM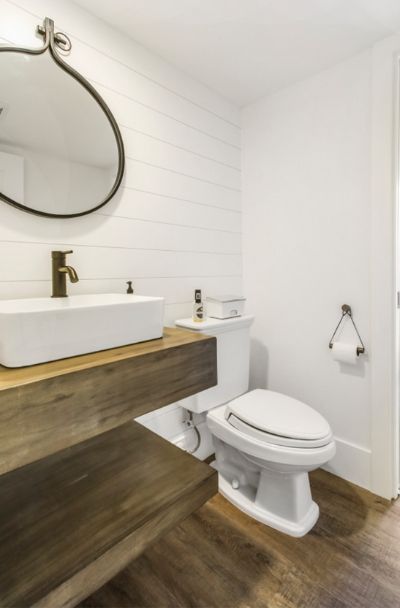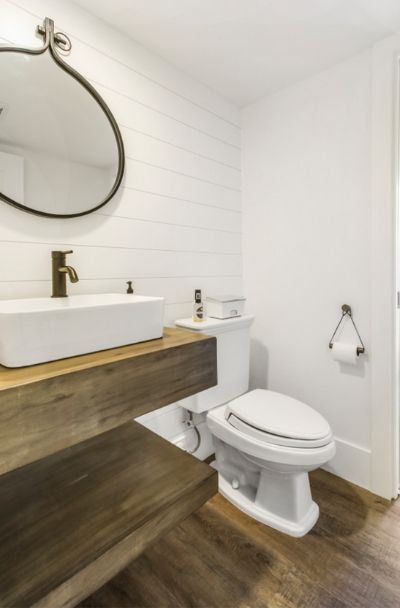 Love the vintage powder room.
BEAMS & SHIPLAP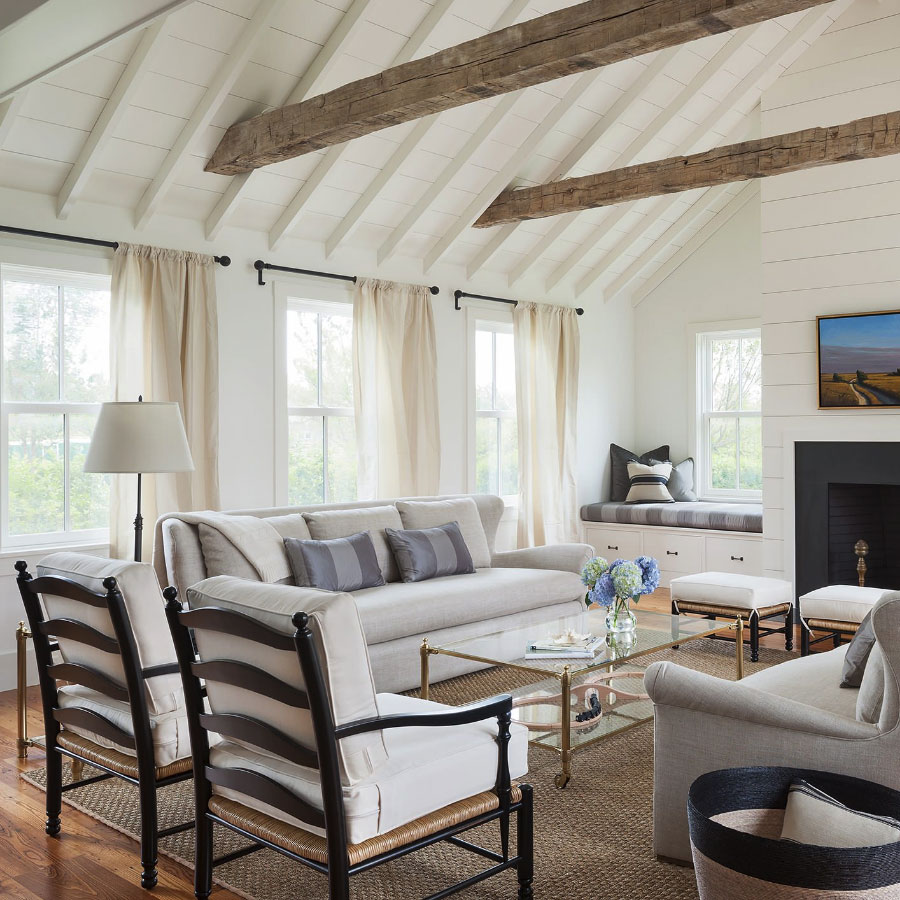 Nice touch with the exposed beams!
FOCAL FIREPLACE
Beautiful fireplace that warms the room!
Where Can You Use Shiplap?
Essentially, anywhere in your house.  From the bathroom, to the stairs, to the hallway; the options are endless. One of the advantages of shiplap siding is that it can be customized to fit any space, big or small. We have listed some great spaces you can use shiplap below.
Shiplap in Your Living Room
If your living room walls feel a bit lacking in warmth and style, shiplap is the perfect addition. You can choose to accent a single wall or install on all the walls in the room. Considering that this is the center of your home, it makes sense to make it as warm and cozy as possible.
Note that some areas such as the place around the fireplace may require another material (such as tiles or stone) that can withstand the heat and is easier to clean. While the traditional style is to lay out the planks or boards horizontally, you can decide to put them up vertically for a more unique style. You can leave the wood exposed with all its spots and pockmarks for a realistic cottage look. Bonus tip: exposed shiplap really goes well with exposed beams for a nice quaint look. Works great for a living room, home library, or home office.
To enhance its effect, you can finish shiplap with white pa