You can find numerous ways to create a home that makes a statement—but have you tried searching for inspiration from above? Kitchen ceilings are frequently ignored, but function as a great blank canvas for architectural and decorative design. The kitchen area is definitely the heart of the house. It is a location where friends and family gather to re-connect & relax while savoring a meal. Make this particular spot special by including a ceiling layout that enhances your individual style and sets an inviting tone. Check out these 37 kitchen ceiling ideas and let us know what you think!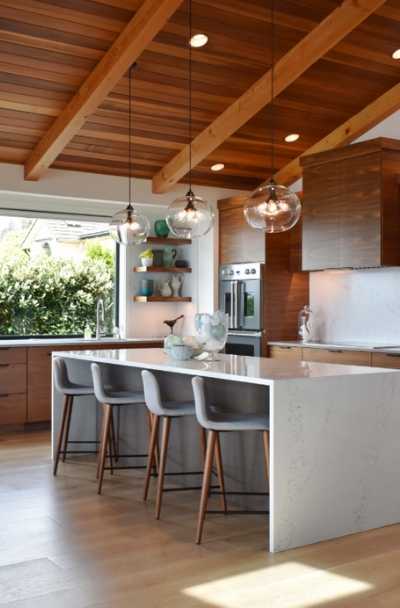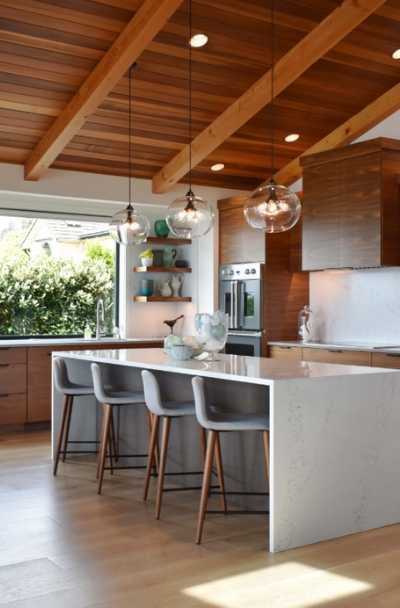 Instantly feel like you're on a tropical vacation when you add a vaulted wood & beamed ceiling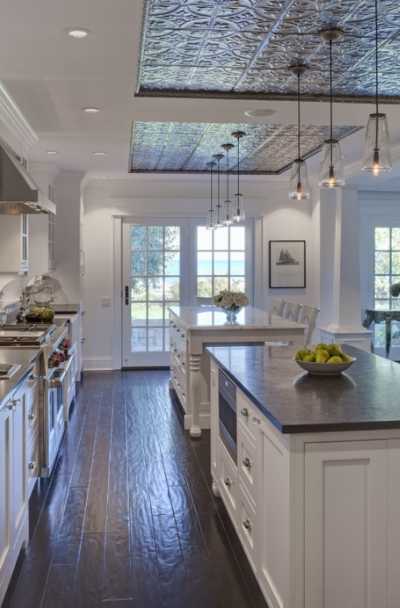 Sheet metal panels recessed into the ceiling are an authentic way to restore a vintage element.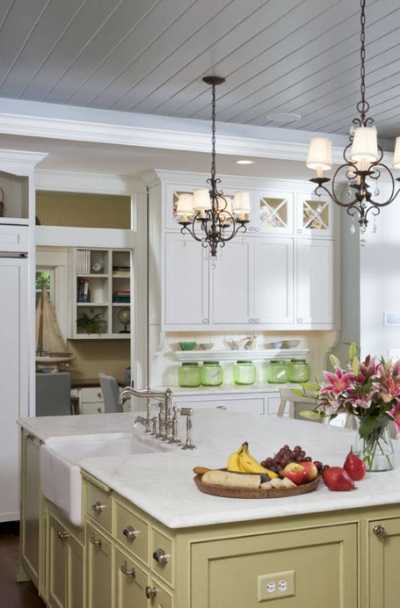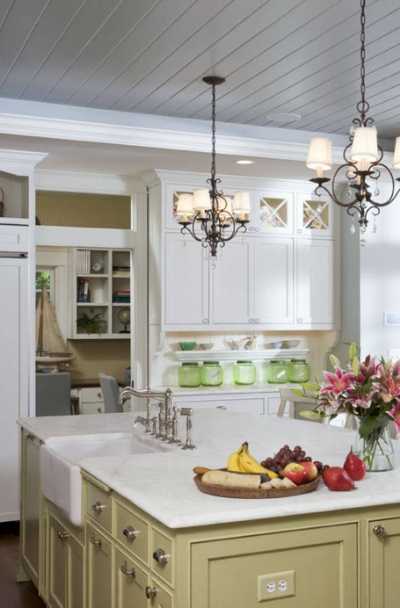 Painted a lovely tranquil color, from Benjamin Moore, this subtle detail adds depth to a flat white ceiling.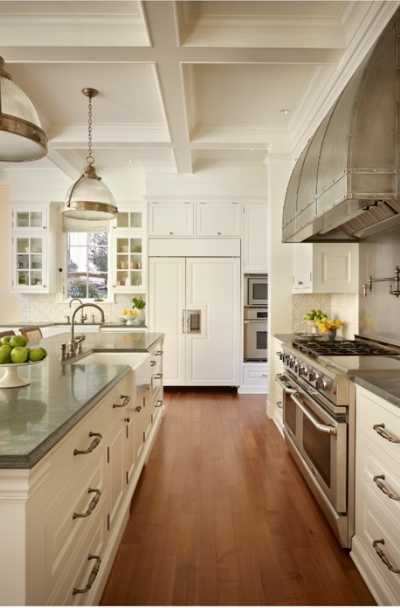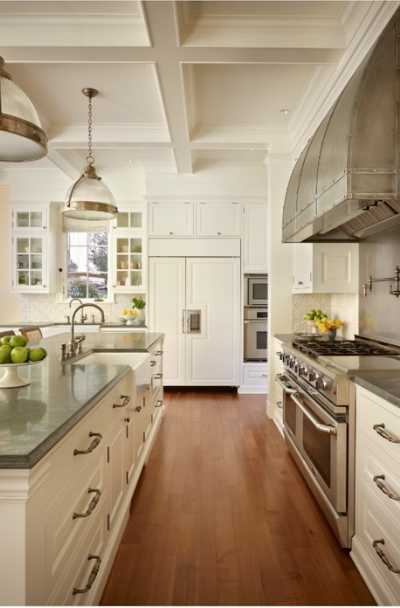 Taller ceiling heights allow the addition of architectural details, such as this coffer, to be incorporated.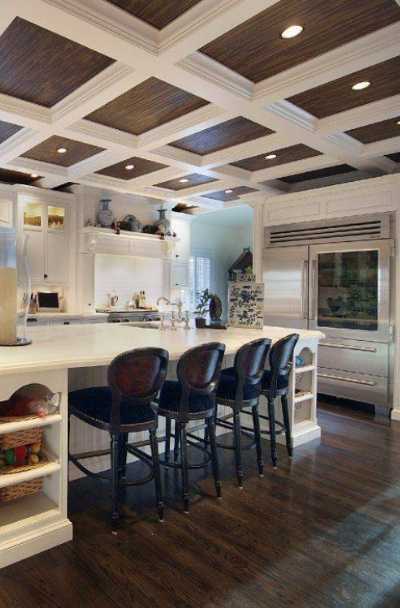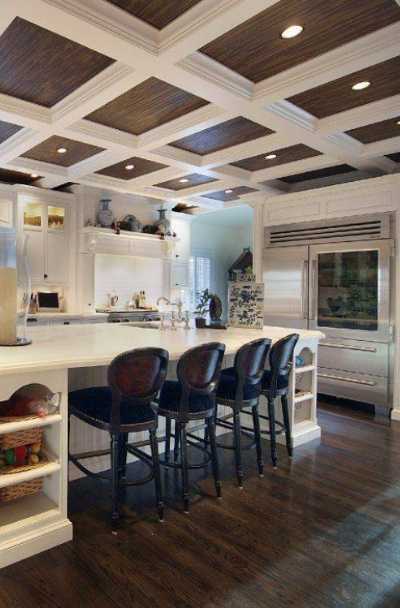 The contrasting dark stained beadboard against the white painted molding accentuates the pattern.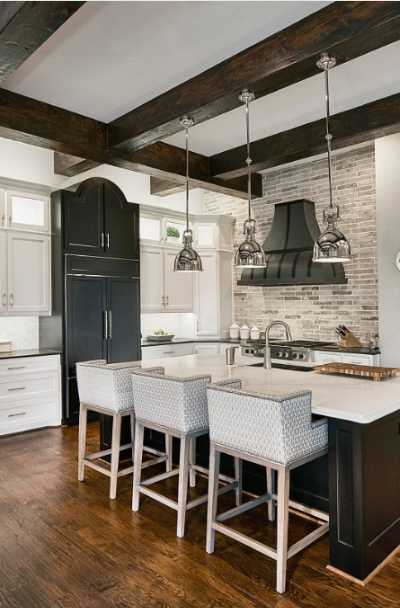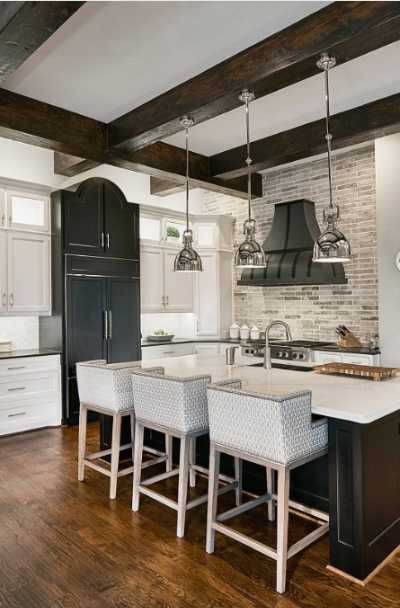 These custom hewn wood beams add warmth and texture to this otherwise polished kitchen.
WALLPAPER APPEAL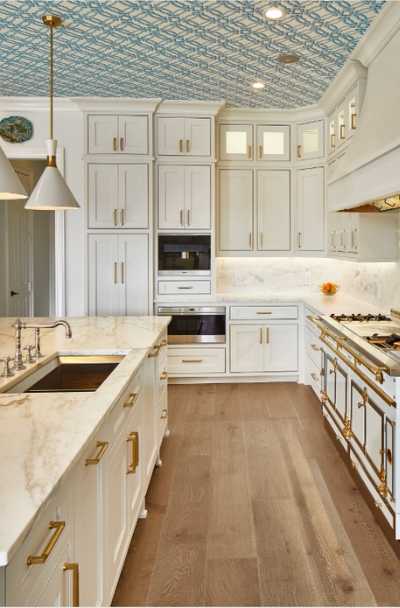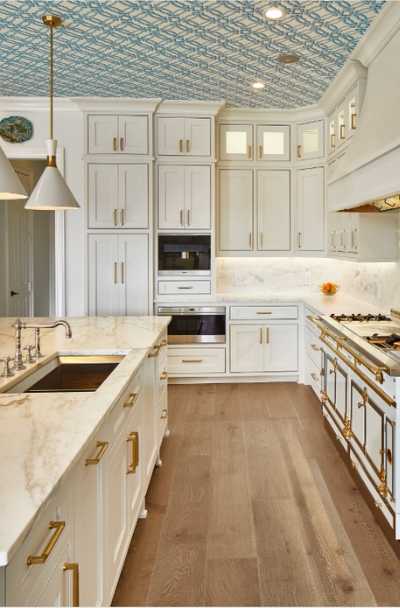 Blue lattice design wallpaper elevates this traditional white kitchen and adds a burst of color.
DECORATIVE BEAMS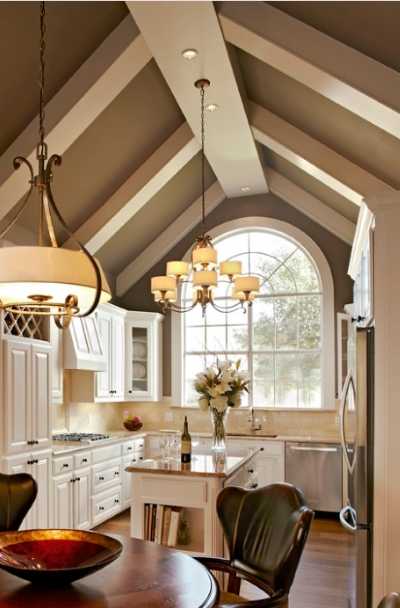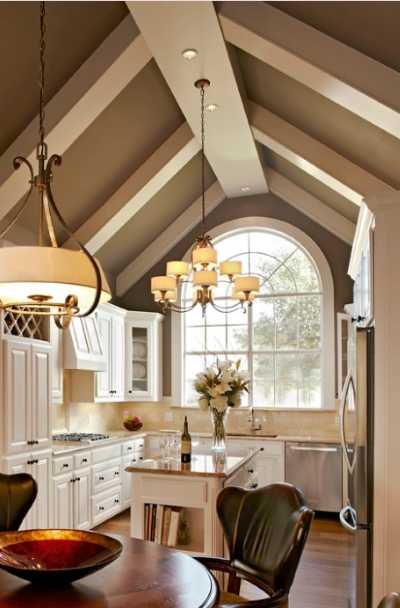 The drywall painted beams were added in a remodel project to highlights the vaulted ceiling.
BARREL CEILING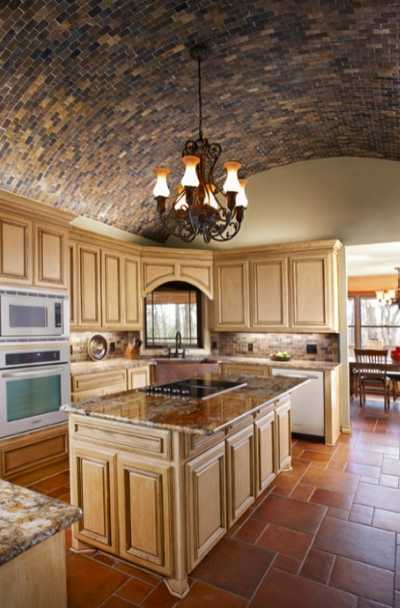 Barrel ceiling accentuated in brickwork gives an Old World feel to the space.