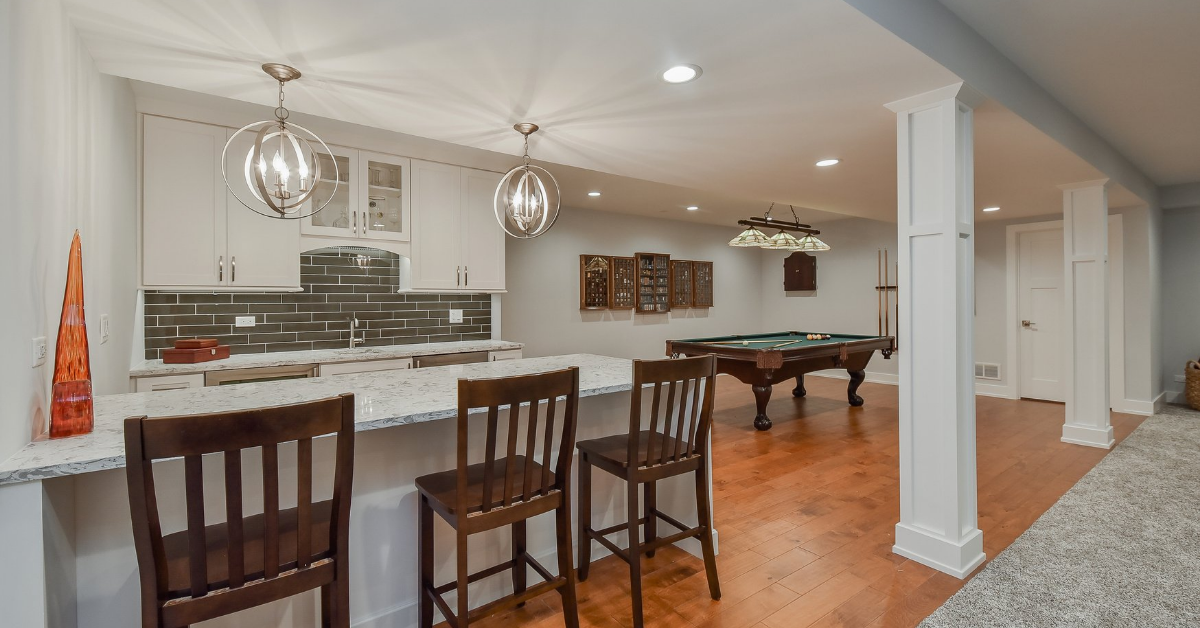 In case you are searching for ideas on the best way to do basement pole covers, you will be astounded to see all the available options for you. The posts are there to support the main beams of your home. An ideal approach to make them blend into your recently completed basement is to cover them some way or another.
Picking an approach on how to hide a basement support post is simple. In fact, the most traditional design is to cover and box them with decorative wood.
It has become an exceptionally well-known choice on home remodeling shows to present renovators getting rid of support beams or load-bearing walls on the basement or main floor. Although this is an alternative, it is, by far, the most costly and troublesome method for managing the support poles or beams. This is because support beams hold thousands of weight.
Hiding or removing these posts inappropriately could make the floor sagging and influence the integrity of the structure of your house. In addition, you have to contract a general contractor or structural engineer who has extensive experience in moving support beams to evaluate whether it is a possibility. At times, the expense doesn't warrant moving the post. Be that as it may, don't fret, because we have seen lots of alternatives you can try at home. Read on to find out more about basement pole cover ideas or how to remove a basement support post.
CUSTOM  TABLE
The customized table built around the pole is an ingenious space-saving design. Kristin Petro is responsible for this brilliant idea. The pole doubles as an improvised table, just as in a tree house.
BARN WOOD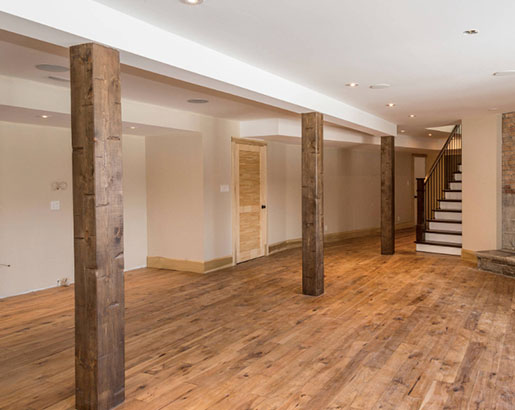 The support post in your basement can be disguised as an attractive architectural element by covering it with a beam of reclaimed barn wood. With this work of art from The Hollow Timber Co., your house will have a professionally designed space look and vibe.
MEDIA AREA
Make your basement a theater by installing a TV mount on a column. Wentworth, Inc. outdid themselves with this one since it will allow you to use your basement as a living space. It's entertaining to have as your design at the same time, brilliant to have that design.
BOXED OUT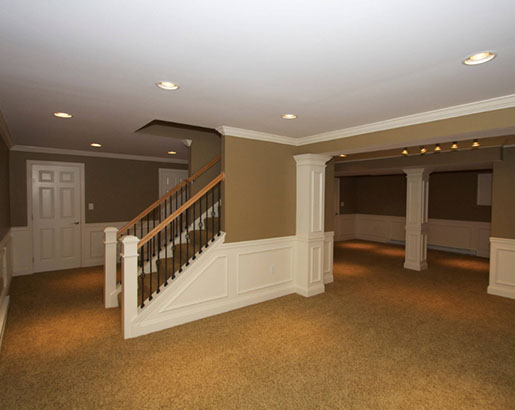 The steel pillars are concealed in walls and boxed off, making them nearly invisible to passers-by and ensuring they won't cause disruption. Hammerhead Custom Carpentry, LLC, located in Lancaster, is responsible for this basement layout. Without the poles, you may treat the basement as another living space.
ELEGANT
Columns are not only a great solution to the problem of how to conceal the basement pole but also a great design element in your interior if they are scaled appropriately to the room. The suggestion by Crisp Architects is standard fare, yet it is nonetheless highly recommended.
How To Cover A Basement Support Post
Do you have an ugly basement beam support post? Are you thinking about how to manage them? Or maybe you like to thump down a wall on the main floor, but not certain how to manage a support beam. However, those unattractive metal poles or basement beam support post don't need to stay unattractive.
Here are a few alternatives on how to cover a basement support post:
Pole Wraps, Pole Covers, Or Column Covers
First, the most affordable alternative to cover those poles is by utilizing basement pole covers, column covers, or pole wraps. Whatever you desire to call them, it will work.
The huge box stores offer an assortment of cheap basement pole covers from paint-ready smooth covers to faux wood. On the other hand, smaller specialty stores likewise offer more high-end kind of basement pole covers.
Utilize The Pole
One of the most popular basement pole cover ideas is to include the pole in the design. In particular, most normal uses are as a major aspect of a breakfast bar or family room bar, as a room divider, as a bookshelf, or a mix of bookshelf/room divider.
The Pole Becomes Part Of The Design
At the point when the posts become a portion of the structure, you cannot seem to notice that there support posts in the room. In any case, the posts flow normally all through the space and it's hard to tell which post is decorative and which post is holding up the floor.
STONE
Like vampire and survival films? Stone column wraps give a basement a timeless appearance. Matrka Group's masterwork will take you right back to those timeless daydreams. This is an ingenious solution to the problem of hiding the traces of a basement.
PUB STYLE
No drinking games or alcoholic beverages equal no fun. Consider the possibility of setting up a real bar in your cellar with this. Cummings Architects proposes a method to increase basement entertainment and utility.
How To Hide A Basement Support Post
To prepare your basement support post to be covered with your preferred wood, you can follow the steps below:
First, measure the height of the poles. Ensure your four pieces of 1x6x12-inch wood fit those measurements.
Second, build the boxes by assembling a U-shaped box with three sides and secure it appropriately with screws. Hold the box around the pole, and at that point, screw the fourth side to make a four-sided box. You should install the shims on the base or at the highest point of the box firmly with a hammer to keep it from moving.
Third, drill a hole on each side of the box two feet from the base. After that, drill another arrangement of holes in the center, but then another set two feet down from the ceiling. You will have drilled 12 holes after finishing this step.
Next, add the foam. While applying the spray foam, be mindful so as not to over-apply. It can obliterate the box while expanding in case you overfill the box. The foam will then harden and secure the box wrapped over the pole. You can then wait a day to get rid of the shims. Moreover, it is important to realize to use hard-dry foam and not non-expanding froth. Furthermore, utilize screws to assemble the box, not nails. Since under the pressure of the foam, nails come loose easily.
Lastly, finish the outside of the box. In order to cover the box, utilize wood paneling, and secure them with tiny finishing nails. Moreover, introduce a baseboard around the base and a crown on top to complete the look. Also, add a rack to make it resemble a table. You can additionally install drywall and paint it to look smooth and new.
COLUMNS
Remodeling your basement can provide extra living space and make it a great place to host parties. No one will ever guess they're in a cellar, thanks to the magnificent column design we implemented in the basement's support poles. You have to see Dream House Studios' latest creation.
TRANSITIONAL
The basement's boxed-out poles will spark many imaginative projections about the space's eventual use. Look at this sleek Georgio Home creation to see if it suits your taste. You could have a lot of different events in this area!
STONE & CHERRY
The basement's cherry-stained walnut columns and natural stone give it an air of antiquity. TATCOR Building & Remodeling is responsible for this exceptional design. It's a chance to have fun in the basement part of your house and also relax!
Can You Remove A Basement Support Post?
A basement support post exists to avoid a foundation frame in a wood-frame home to sag under the weight of the entire structure. In general, these posts' material is steel or wood, and you can find them underneath beams or floor joists.
In addition, they have a flexible screw top that you can raise to fit the space between the ceiling and the floor of the basement, and if the frame begins sagging, you can adjust in accordance with the sagging frame for a better fit. Moreover, the basement beam support post intends to support the heaviness of the house above. In fact, they support huge amounts of weight from above. Thus, moving them without some planning is typically not a smart idea—except if you need your home to come down.
You can only remove the post they support above in case you install a new and sturdier beam. You need to make sure that the new beam can carry the heaviness of the floor above over an extended range. To decide the beam's necessary size and range limit, you need to request a structural engineer to compute the load prerequisites.
On the other hand, it is important to realize to try not to do this without anyone's help, as placing in another beam not intended to deal with the weight could bring genuine harm to your home. In general, people use wood glue-laminated beams for such purposes, but they frequently meddle with headroom in the basement region. Another option is a steel I-beam, which you can then box to hide it. This will be a more costly choice, however.
Basement Pole Covers For Lally Columns
What is a lally column? A lally column is an engineering term for a long, round, steel pipe situated vertically to offer support to timbers or beams extending over long ranges. In addition, you can typically see lally columns in the center of the span to tolerate the heaviness of the structure, and to lessen the propensity of the structure to flex or sag. Moreover, the lally column is usually loaded up with cement to give extra strength and rigidity. In fact, you can find these columns quite often in the basement of most houses.
On the other hand, you might be wondering where did the word "Lally" originate from? The lally column got its name after an Irish inventor, John Lally, who possessed a construction firm that began the creation of these columns in the late 1800s.
While you might not have realized what they were previously, odds are you have a lot of them holding up your home. Frequently visible in your garage or basement, lally columns are those thick steel posts loaded up with cement used to support the structural beams in a structure. For those of you mulling over polishing off a basement area, especially for a pleasant home theater or audio room, these metal posts can be a genuine agony. All things considered, I'm here to tell you that you don't need to give that terrible column a chance to destroy your day.
Check out base pole covers above and be inspired by the lot of things you can do with these columns.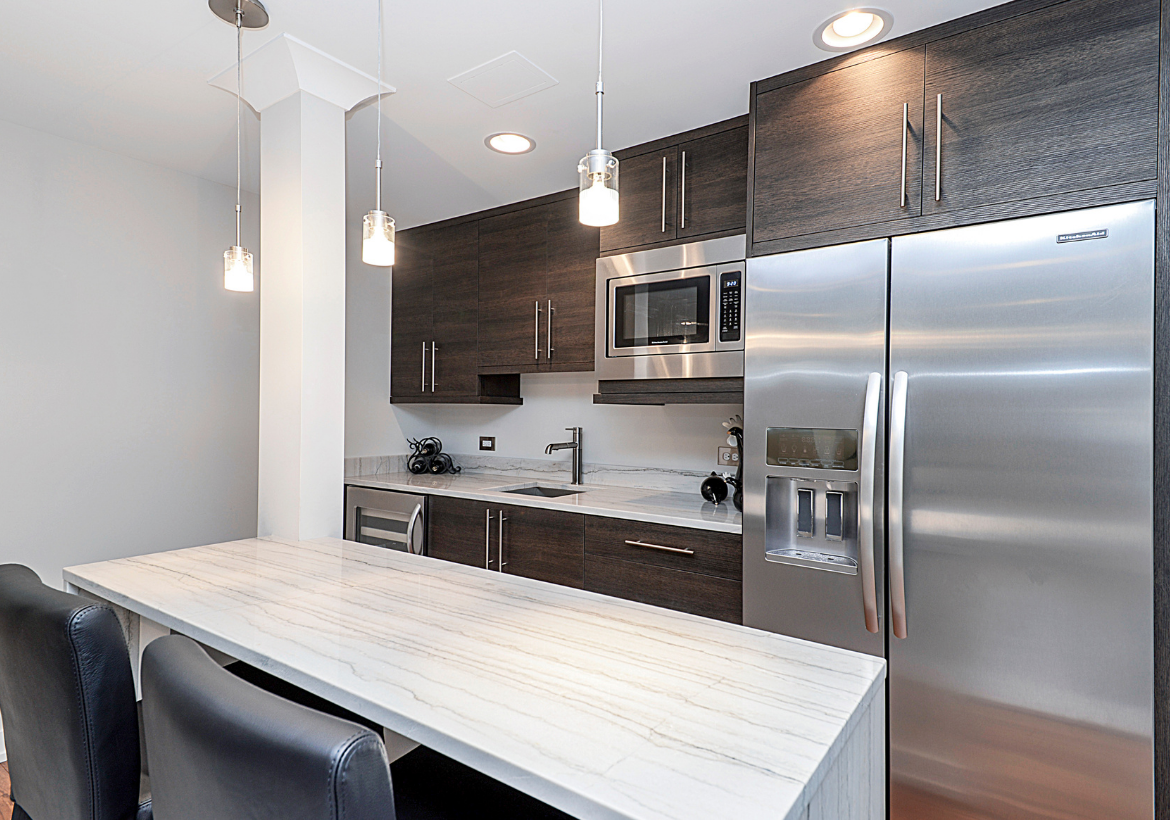 How About Basement Support Beams?
Basement support beams are essential since they serve a critical function. In addition to foundation walls, they hold up the inside weight of your house. You can see the ends of the basement support beams situated in the foundation wall and held up by at least one support post called lally columns. For some, this can be an aesthetic nuisance, that's why they install basement support post covers.
Regardless of whether these beams' material is wood or metal, their design is for function instead of form. That implies they frequently stand out from the remainder of the room—and sometimes, not really in a good way. But don't worry since basement support post cover is here to the rescue.
Because you can't just remove or replace basement support beams, figuring out how to work with (and around) them is a significant part of making the look you desire in your basement. For inspiration, check out different basement pole covers above.
Whether you're remodeling your whole basement or simply need to conceal those unappealing posts, this DIY project should usually be possible in a single weekend and will ultimately change the look and feel of your basement.
Making The Most Out Of Your Basement Pole Covers
Basement can assume a wide range of roles in your house. They may be a spot to store everything from holiday ornaments to camping equipment, but, at the same time, they're perfect for relaxing and entertaining. On the other hand, you can also convert it into an additional room, a bar, a man cave, or some other type of room you need for your home.
Obviously, you need your basement to look great as the remainder of your home, and by and large, that implies making sense of what to do about those significant, however usually unappealing basement beam support post.
While some view the basement as a sort of unattractive catch-all for holiday decorations, laundry, yard supplies, and storage boxes for all-year garbage, others lean toward the course to something interminably more engaging, with no probable improvement neglected.
From lovely lighting to serenely chic furnishings, the basement is the ideal residential canvas whereupon to broaden your own hospitality and polish. Your basement columns specifically are likely due for a noteworthy upgrade. With such a wide assortment of basement pole cover ideas, that is not really an act of drudgery. From exemplary Grecian creations to all the more smooth and modern interpretations, along with expertly structured units that also act as shelving spaces, you will never have to look at a column the same way again.
Finally, be sure to check out basement pole covers above and see for yourself.
This is an image roundup post, curated to showcase and promote other reputable contracting companies' and their amazing work.  To have any of the images removed, please reach out to us and we would be happy to do so.
Other Great Articles to Read: