Farmhouse Sink Styles
Also called apron-front sinks, farmhouse sinks are a favorite among homeowners. While it is associated with traditional and country house decors, it has also found its place in modern and contemporary abodes. It is loved for its deep capacity, practical convenience and charming style.
If you are planning to install a farmhouse apron sink, there are several styles you can choose from depending on your needs, budget and taste. Below, we provide a rundown of the various options available in the market. We also have a guide on how to choose the right one as well as a brief primer on farmhouse sink installation.
DOUBLE & DEEP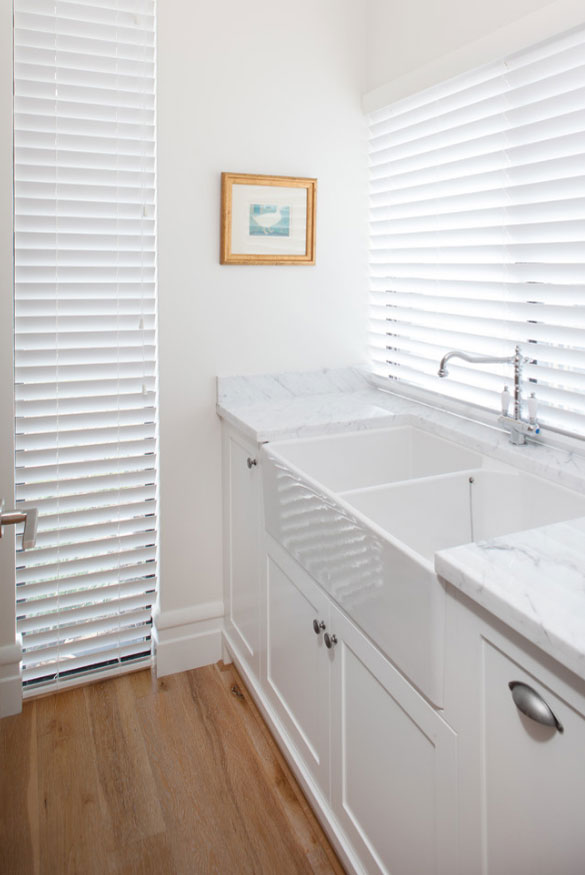 This Double Belfast Butler sink is extra deep. No doubt the larger size could handle almost anything thrown at it.
COPPER CLASSIC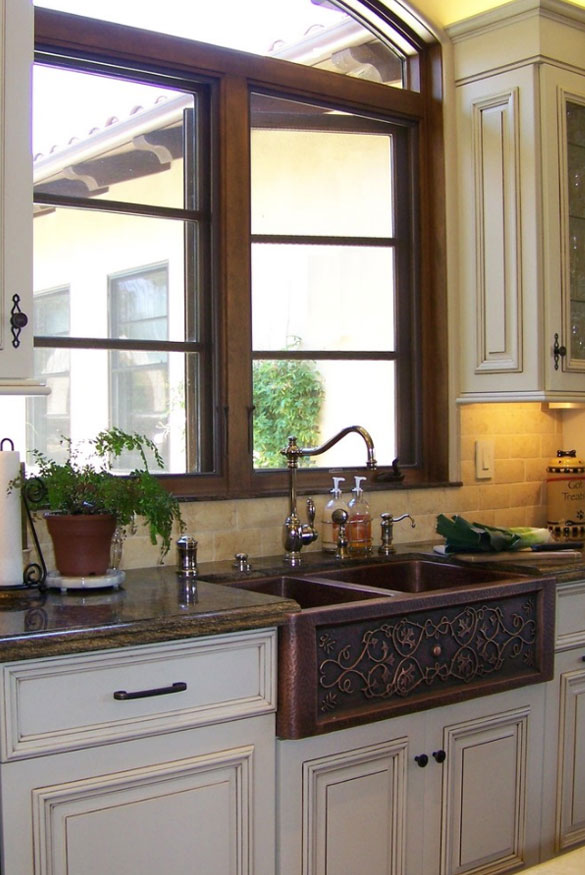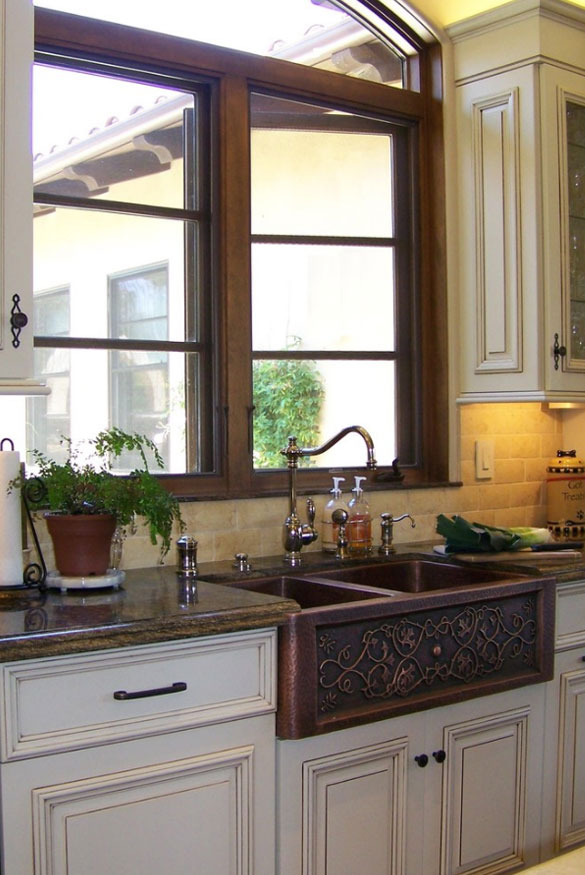 Definitely a more traditional look. Exquisite detail in this copper farmhouse sink.
TRADITIONAL APRON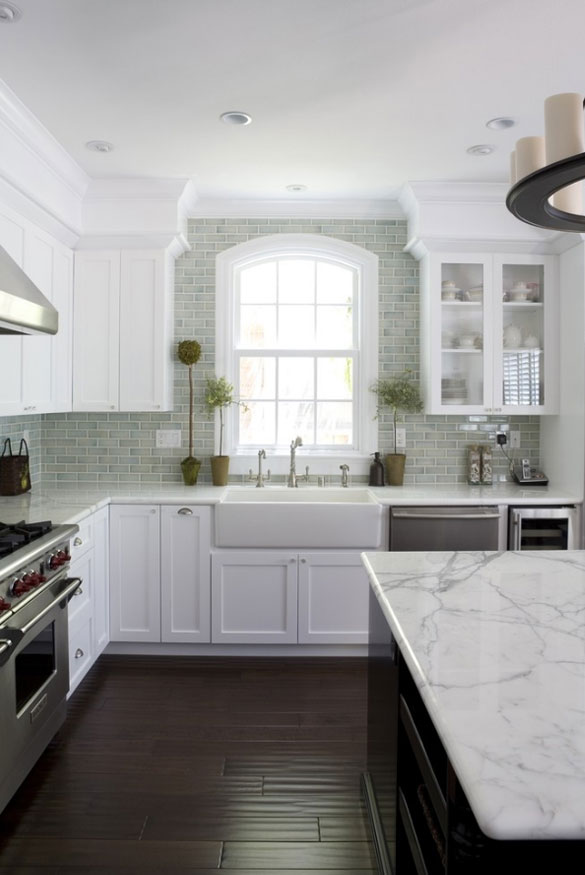 Love the contrast of dark and light features in this kitchen that features a large white farmhouse/apron sink.
HONED BLACK SLATE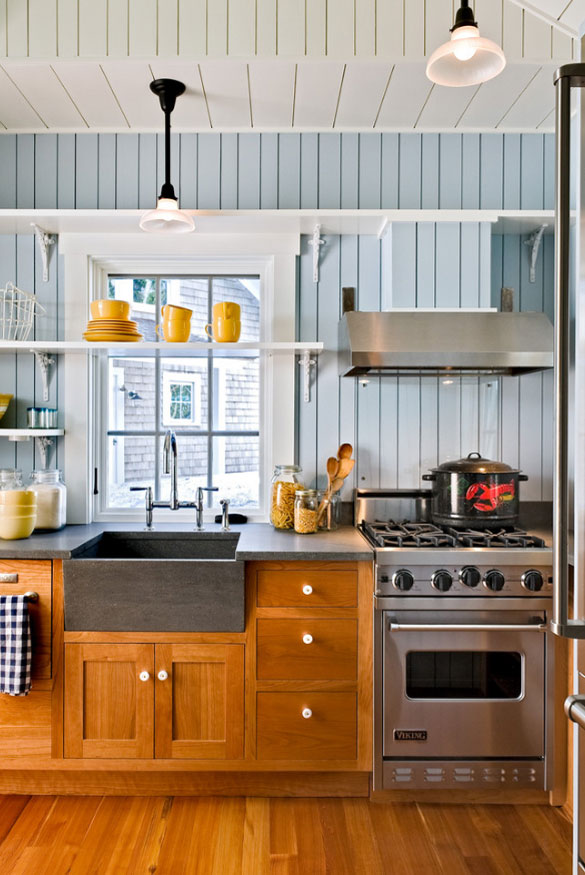 Beautifully warm and inviting kitchen in Portland, Maine. The honed black slate farmhouse-style sink and countertop are not something you see every day. The Antique Heart Pine floors and warm-toned cabinets are just so comforting. Sherwin William's "Topsail" on the beadboard walls is a nice soothing color choice.
CHEERFUL LAUNDRY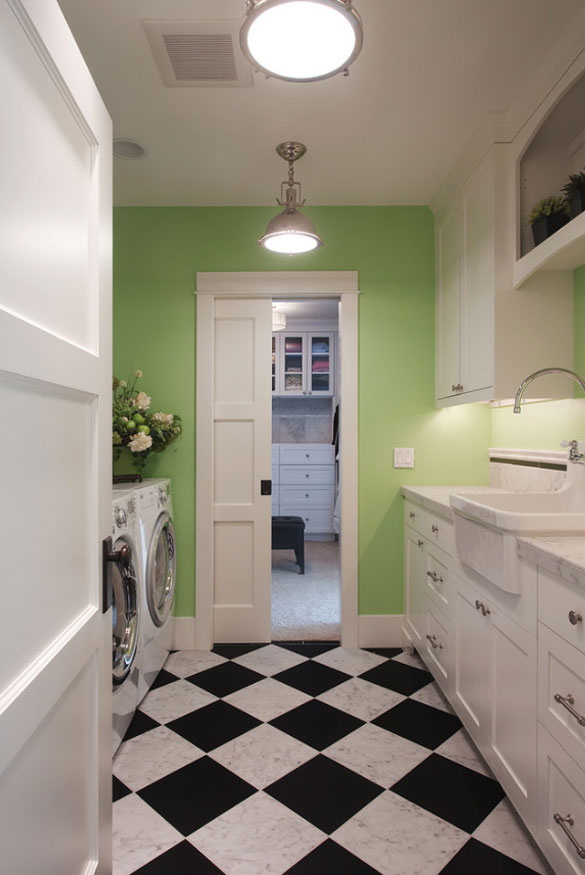 Absolutely love this cheerful laundry room! The American Standard Country Kitchen Sink is a great choice for this space. The Apple Green walls makes this room feel so happy.
FLUTED FARMHOUSE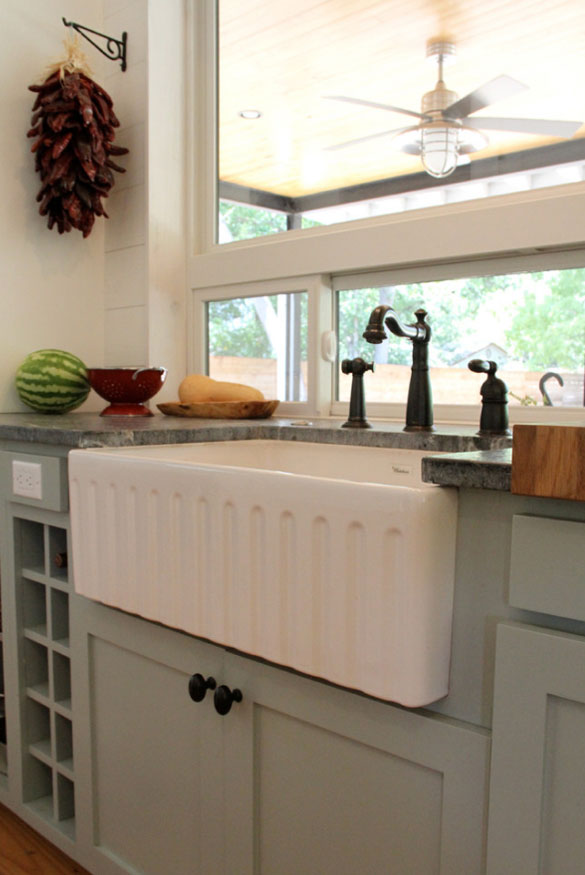 Lovely Fluted Apron Front Farmhouse sink in this Austin farm house.
ELEGANT FARMHOUSE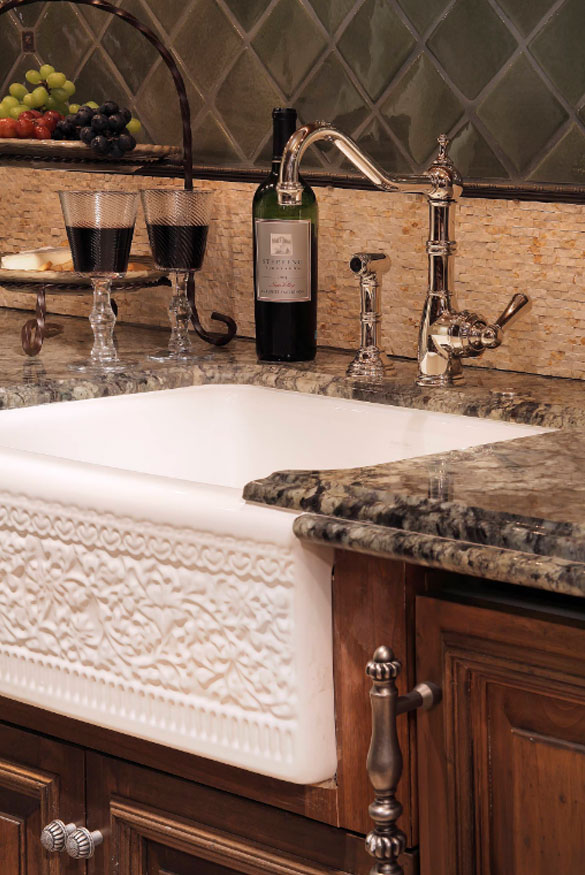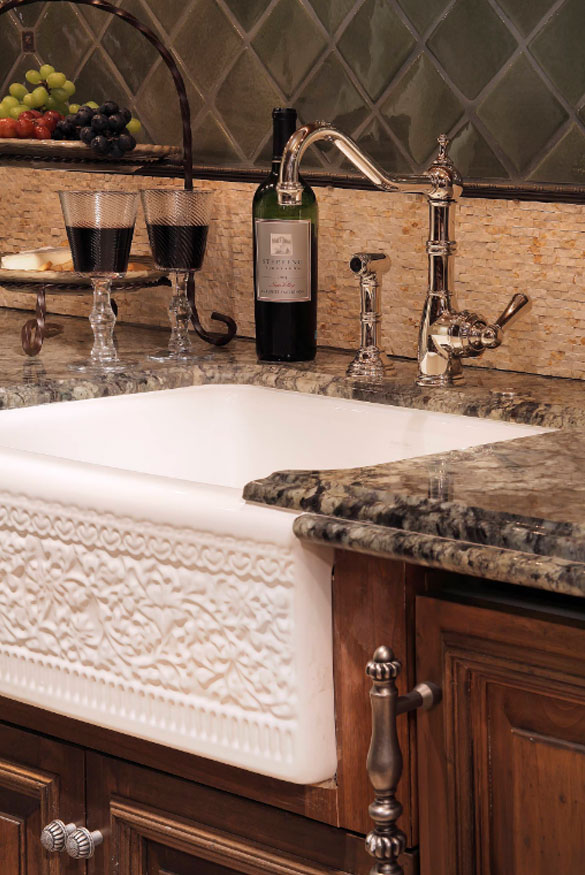 So elegant and such beautiful detail!
HAMMERED NICKEL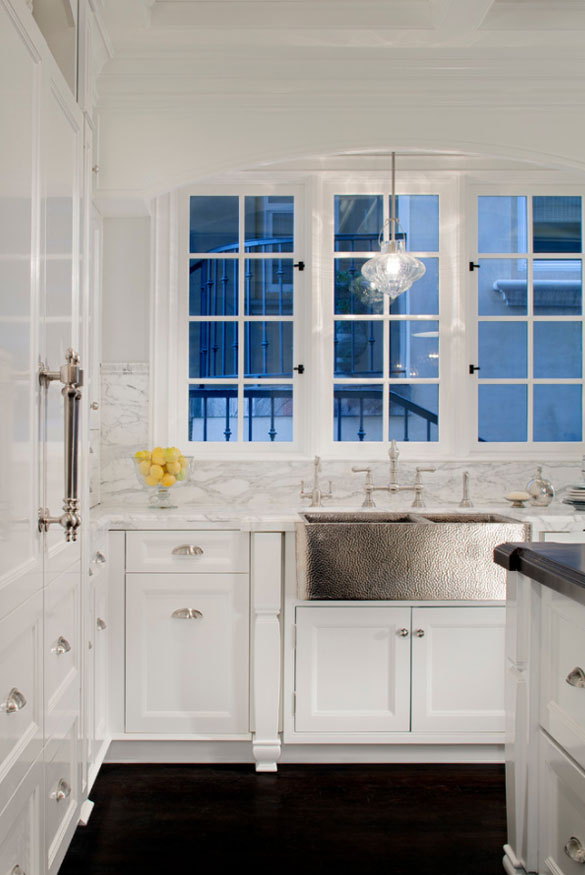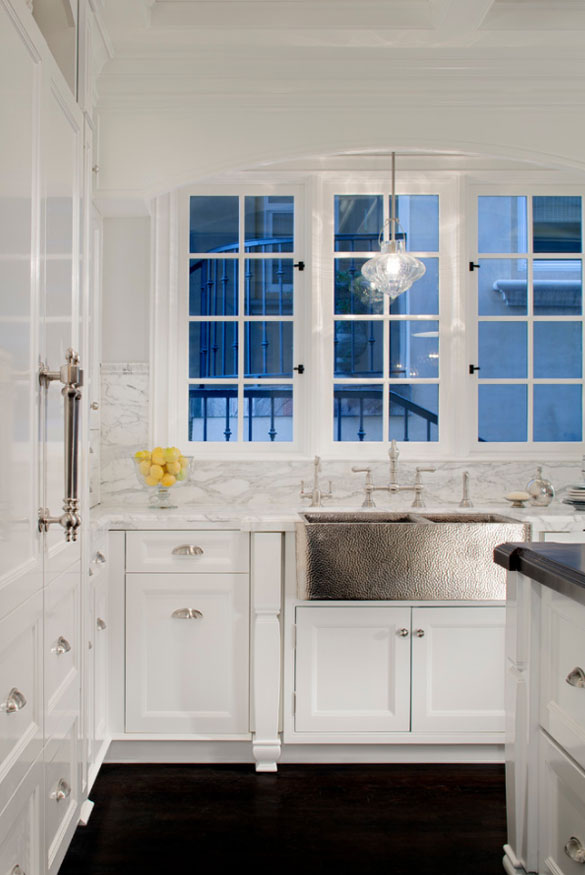 The hammered nickel farmhouse sink brings interesting detail to this elegant kitchen.
FARMHOUSE BATH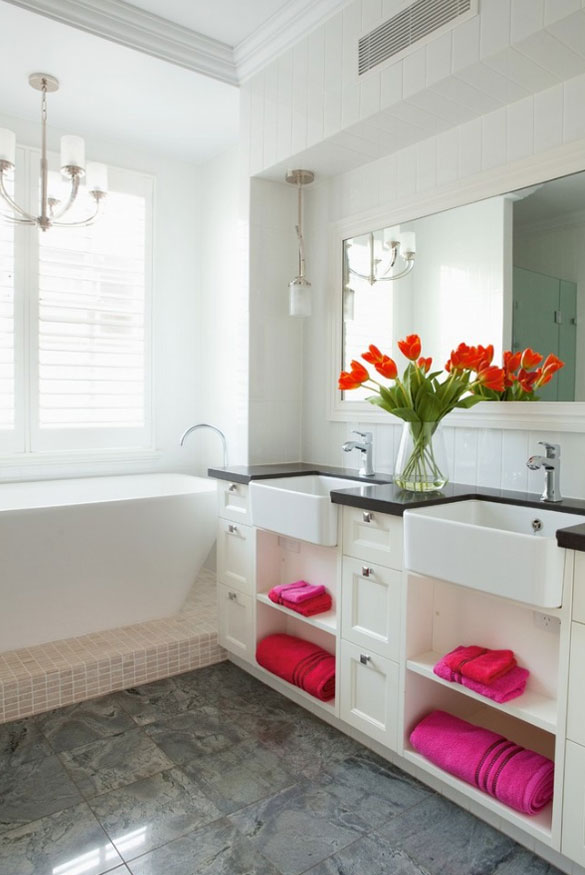 Farmhouse sinks in the bathroom–so different!
CUTE KIDS BATH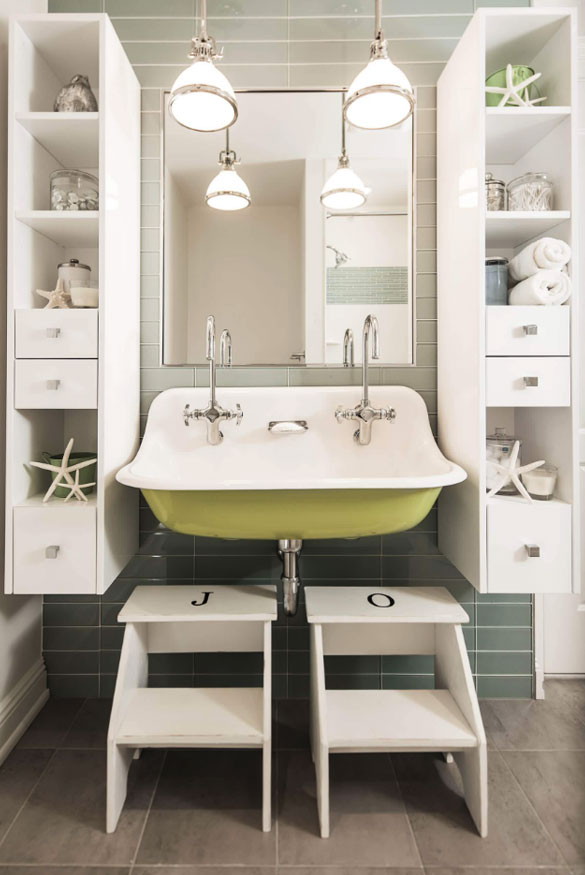 What a cute idea for a kids bathroom!
Types of Farmhouse Sinks
Farmhouse sinks come in different materials which differ in durability, strength and look. The most common materials you will come across are:
1. Fireclay
Fireclay sinks have a certain traditional flair that can give your kitchen a unique look. It is made by firing clay and glaze together in temperatures up to 1600 degrees, creating a very hard almost iron-like material. This gives fireclay sinks a relatively high level of durability and makes it resistant against scratches.
One major problem with fireclay sinks is chipping. Considering that this is a farmhouse sink, it is likely that you will be washing heavy pots and pans in it. The bang and clutter leaves the sink vulnerable to chipping. Only consider fireclay if you don't plan on washing or placing heavy utensils in it or if you are buying a sink for your bathroom where the stress is less.