Geneva Kitchen, Bathroom and Basement Remodeling
Chicago Western Suburbs | Kane County
Home Remodeling Geneva Illinois
There comes a time for every home when a fresh look becomes necessary. The current decor starts feeling a bit tired, the rooms are not as warm and beautiful as they once were and the wear and tear can no longer be ignored. If this is your home, Sebring can help you breathe new life into it with a home renovation.
Geneva Remodeling Project Photos
Naperville IL Master Bath Remodel Project Photos
Bryan Sebring
2023-09-25T13:34:25-05:00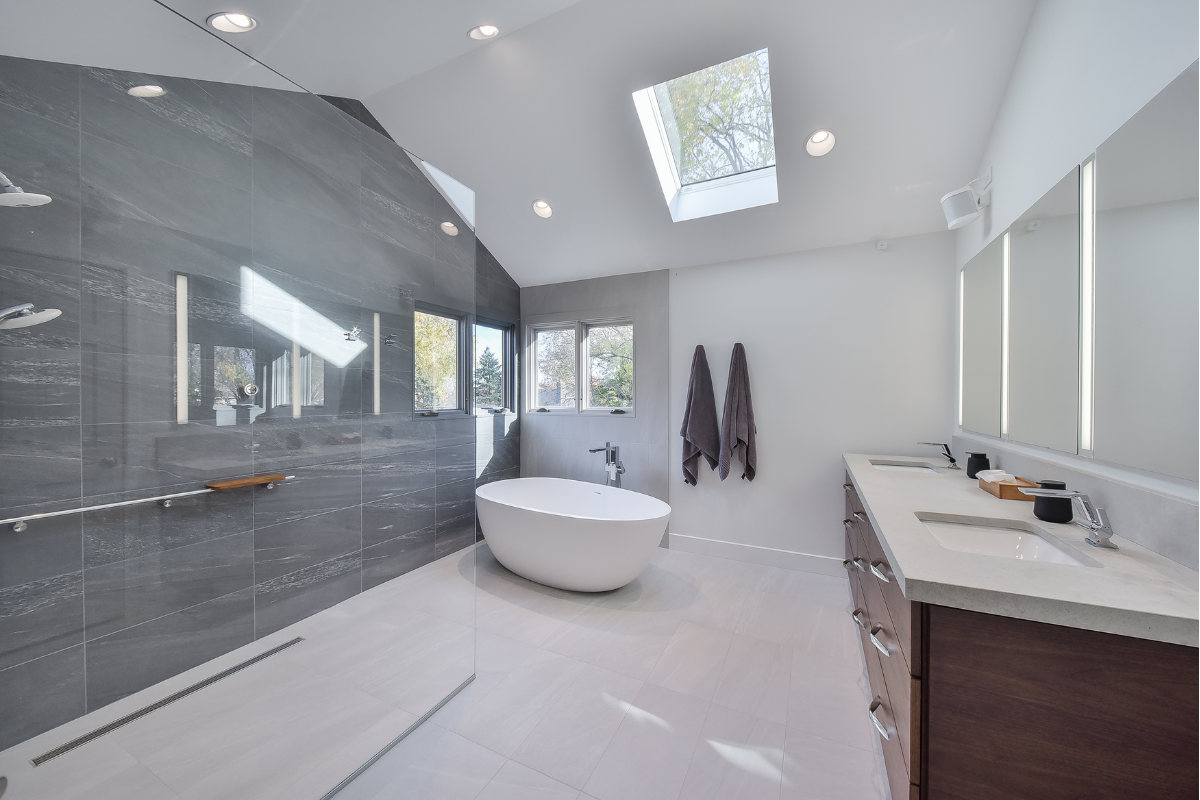 Remodeling Company Reviews Geneva IL
" As soon as I had a meeting with Bryan Sebring and he drew up an initial proposal, I knew I was done shopping for contractors. When you meet someone that you know you can trust implicitly to assist you with major decisions and send you to good suppliers, and whose staff you can trust in your house for 8 weeks without any homeowner supervision, your decision transcends price… "
" I would highly recommend Sebring! All those that were involved in my home remodel were both professional AND nice. Bryan provided all services that were expected and on some occasions went beyond with what was necessary just to make us happy. Thanks Sebring! "
" My experience with Sebring felt right from the start – I felt comfortable and at ease from the first meeting and throughout the entire project. The entire team was extremely friendly and professional and always helpful! They were prompt in answering questions and returning calls and very accommodating. They were clean and courteous and respectful, which I truly appreciated. I would definitely recommend using Sebring!! "
" We used Sebring to remodel our bathroom. They were very professional and the end result is just beautiful! Everyone was prompt, courteous and very skilled. The price was very fair. Justin, in particular, went out of his way to make sure everything was perfect! I highly recommend Sebring! "
Geneva Kitchen Remodeling and Design
The kitchen is one of the most complex spaces in the house. The look and feel of a kitchen is completed by contributions from many elements within the space. Things like the walls, flooring and countertops are obviously important in the overall decor. Removal of unnecessary stuff may be needed in some instances. But even smaller elements such as under-cabinet lighting, sinks, faucet design, doors, cabinet refacing custom, and windows greatly determine what style your kitchen takes on. Move them if you must to have a perfect view. Call the professionals if you need help in design.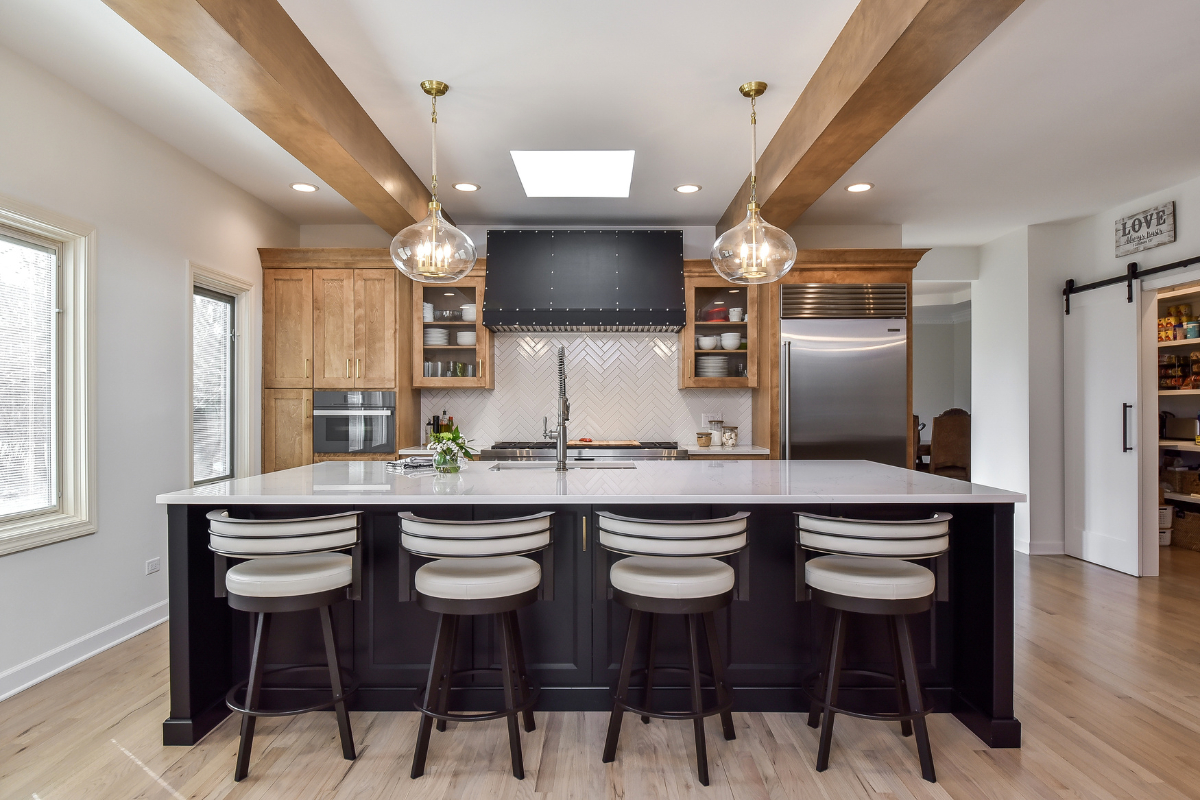 As the saying goes, the way to the heart is through the stomach.
If such is the case, then keeping the stomach happy is important. And in order to do so, we need a great kitchen in which to prepare delectable dishes that will astound and please our appetites.
The kitchen is without a doubt the most crucial room in your house. It is a spot where your body is nourished and prepared for the challenges of the day. Thus, it is only right that this space be treated with respect.
As homeowners, you may have observed that when you look at real estate properties, the kitchen is the first thing that catches your eye. Your selection is influenced by the floor layout, practicality, and even the color of the walls and wood cabinets. This area represents warmth and affection, and if well-designed, it instantly makes you feel at ease.
This is because the kitchen makes you think of family dinners. It's where your mother made you meals when you stayed up late studying or working, or where you laughed and told your friends about your new experiences in life.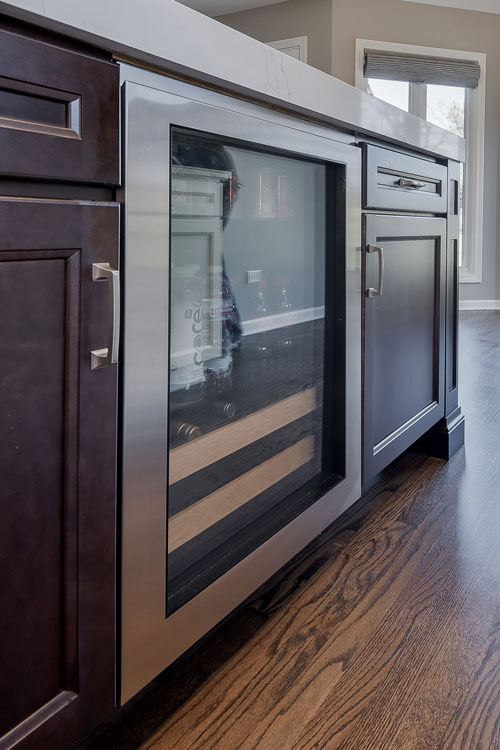 Geneva IL Kitchen Remodeling Process
Here are some of the common situations when a kitchen renovation is necessary.
When you have purchased a new home and the current kitchen decor does not please you.
When your kitchen cabinets have become dull and tired and cleaning them doesn't work anymore.
When you need to let in more natural light into your kitchen floor plan cabinets.
When you need to enlarge the kitchen to reduce crowding.
When there is wear and tear in various elements of your kitchen plan.
When you are planning to sell your home and you need to maximize its value through new installation.
If any of the any of the above situations apply to you, our kitchen remodeling services in Geneva and exterior remodeling kitchen are exactly what you need. We will work hand in hand to transform your kitchen into a beautiful, warm and welcoming space through our expert home remodels remodeling. Check our Houzz page or our showroom if you need more inspiration for your interior remodeling kitchen. If you need an expert kitchen remodeler or kitchen master, call us today! We are more than your average building contractor!
Kitchen Remodel Plan Geneva IL
When planning a Geneva kitchen renovation, we recommend that you start by determining the general theme or style you want. This will then determine what elements to bring together to complete the style. Some common styles chosen by homeowners include: traditional, craftsman, farmhouse, cottage, rustic, urban contemporary, transitional, modern, luxurious gourmet, and so on.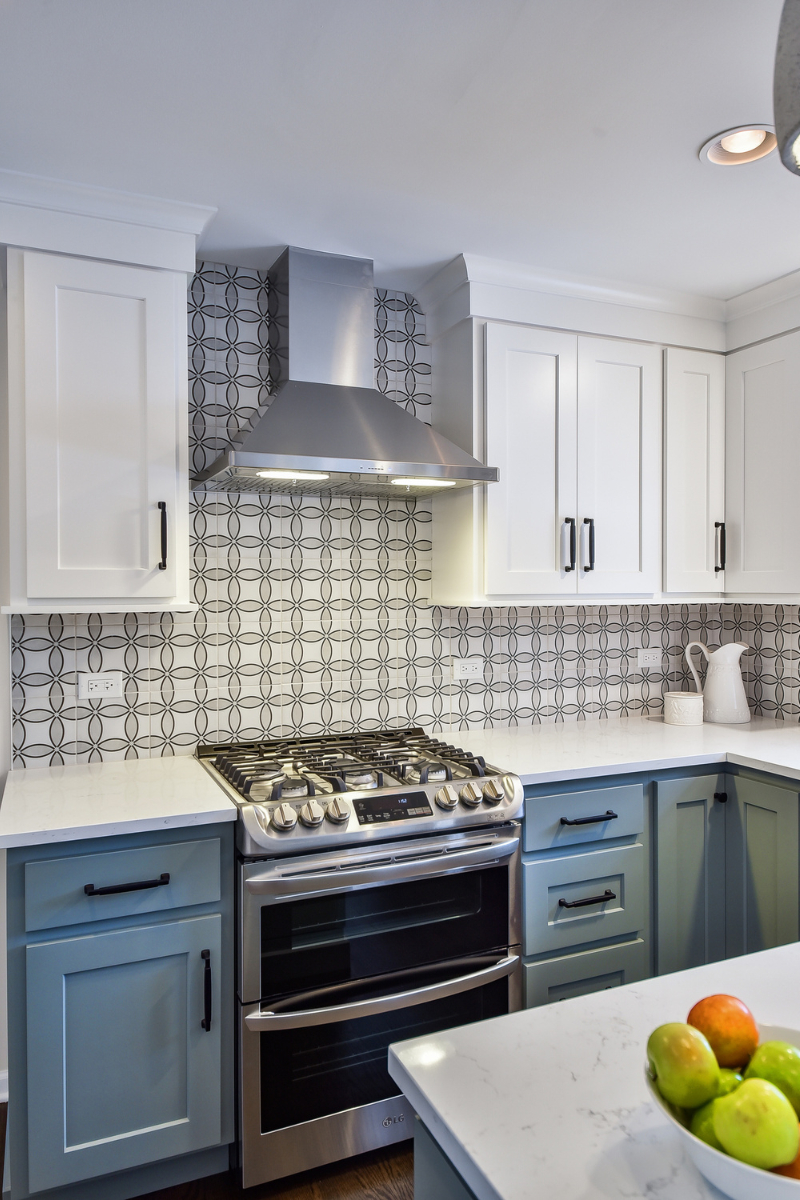 The style you choose will depend mostly on your preferences. Other factors to consider include location (a beach kitchen does best with certain themes), climate (some themes work perfectly for kitchens in cold areas) and budget (some styles are more expensive than others to pull off).
Our kitchen renovation experts will work with you to establish the best theme that works for you and your kitchen.
After choosing your general style, we will get down to planning the individual elements. This includes deciding the countertop material, the flooring type, backsplash design, wall decor, lighting style and so on. All these elements are based on the chosen theme, though you can also throw in some contrasting elements for a more unique look. For instance, imagine a rough-hewn and exposed wood dining table in the middle of a gleaming white futuristic kitchen.
Do not just dream about your dream kitchen design; make it a reality through a Geneva kitchen remodel. If you say yes to all of this, call us today to arrange a free consultation with our experts in kitchen remodels.
Bathroom Remodeling in Geneva IL
What is the first thing you feel when you enter your bathroom in Geneva? Is it a sense of relief that you can finally soak in a hot bath and relax or do you feel like you have entered a dungeon that you need to get out of as quickly as possible?
Too often, we neglect our bathrooms, assuming that this out-of-the-way room does not matter much. Homeowners focus on the kitchen, living room and other major spaces but forget that the bathroom matters too. For many, this is one of the very first stops before and after a long grueling day. It has the power to set your mood. A cold, dark, and boring bathroom leaves you more stressed and gloomy. A warm, comfortable and beautiful bathroom leaves you feeling happy and relaxed.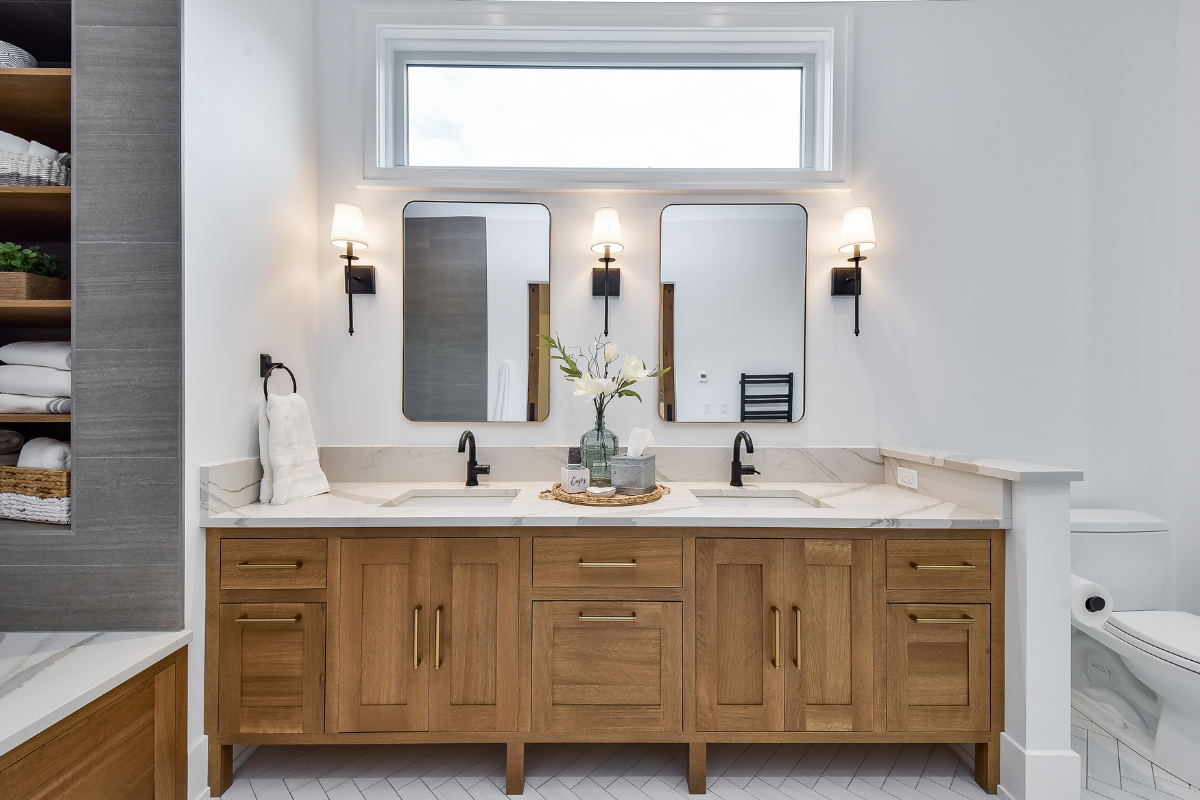 Because you can't move many items, remodeling a bathroom might be a difficult undertaking. To accomplish it correctly, you need the appropriate bathroom renovation provider with a strategy and approach. To accomplish this, you must first understand the bathroom renovation process and processes.
Many people are unaware of the phases that their bathroom will go through from start to finish. However, it is all worthwhile. After all, a decent renovation work can revitalize any bathroom.
The bathroom renovation procedure is much more difficult per square foot than most other remodeling projects due to the large array of jobs involved. Furthermore, they vary greatly based on your selections and preferences.
For example, rather than hiring many trade-specific contractors, many homeowners choose to find a single bathroom remodeler who will handle all parts of the bathroom remodeling process from start to finish. Similarly, certain projects need the use of moving walls, while others do not.
The stages of the bathroom renovation procedure and their sequence will be determined by the specific demands of your project. Our e-book guide tries to provide a realistic bathroom renovation procedure that you can tailor to your own requirements.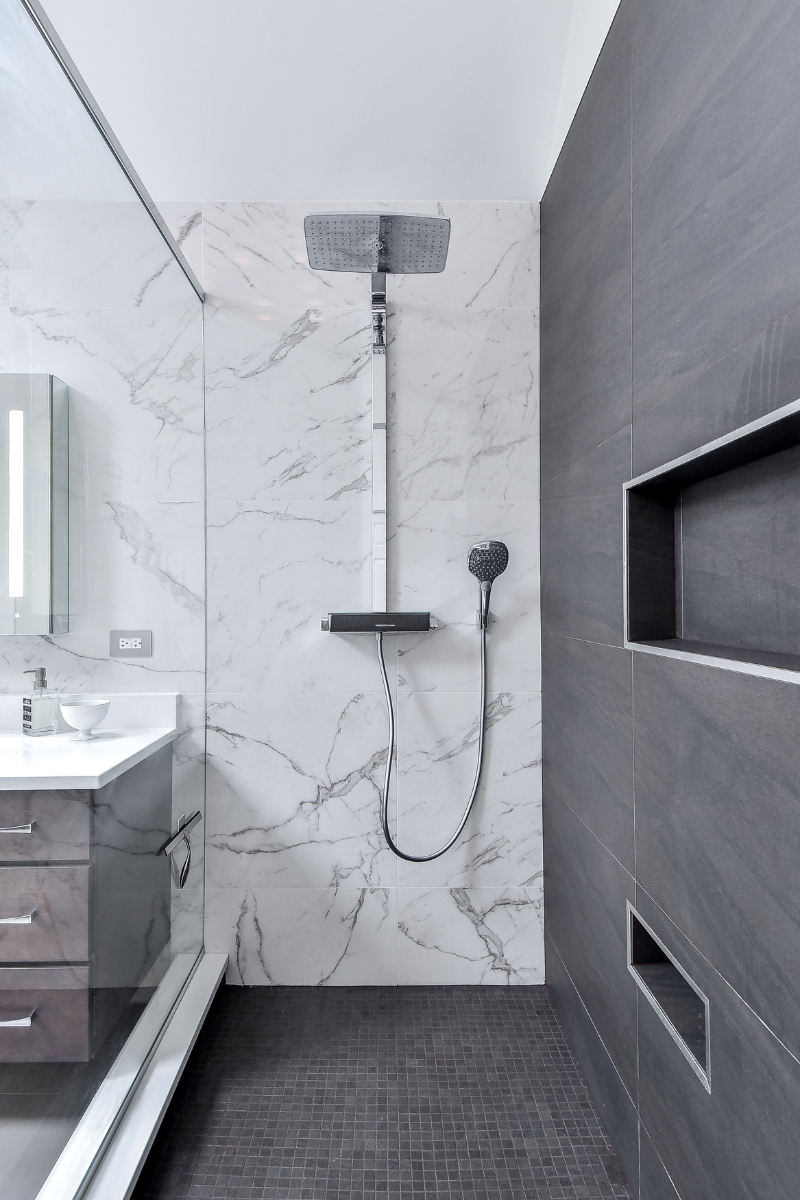 How to Plan Your Geneva IL Bathroom Remodel
The bathroom is a highly personal space that requires utmost care. As you renovate other rooms, do not neglect the bathroom. Think of ways you can breathe a fresh look in it. Consider how you can make it warmer, more relaxing and more inviting. If you need help, turn to Sebring. We have been providing bathroom remodeling in Geneva and bathroom remodels exterior for years now and our track record speaks for itself. Our clients are happy, satisfied and ready to call us again should they need our help in home renovation.
For Geneva homeowners thinking of giving their bathrooms a fresh look, the first thing to consider is the color scheme. Colors greatly affect our feelings and can determine how happy or gloomy you are when you step out the door. Some colors such as blue and teal induce relaxation. Other hues such as yellow and orange tend create a feeling of happiness and exuberance. Brighter colors such as red create excitement and are usually used in moderation. Darker shades such as black and brown create a feeling of luxury, and are recommended to be used in moderation because if overused they can cast a gloomy net over the bathroom. Green and blue colors bring the wild nature indoors while white creates the illusion of boundless space. Gray is very popular right now–it can be elegant or contemporary.
Feel free to dream up color palettes that please you. For instance, you can accent one wall with an eye-catching color pattern.
In addition to color, there are many other aspects to consider. The flooring, for example, greatly determines how warm and welcoming your bathroom is. Many homeowners tend to go for porcelain or ceramic tiles. For a cozier feel, you can opt for treated hardwood. There are also wood grain ceramic and porcelain tiles now. For the spa-look, go for natural stone like marble.
Do not forget about your walls and ceiling. Some great ideas include installing shiplap on the walls and ceiling, installing a fancy chandelier as a focal element or using mosaic tiles on the walls. Other areas that could use a special design touch include: lighting, cabinets, cabinet hardware and faucets/showerheads.
CALL US TODAY TO BEGIN YOUR BATHROOM RENOVATION
Do not wait until you cannot stand using your bathroom to start renovating it. The earlier the better and more cost-effective it will be. Give us a call today to start the journey to your dream bathroom in Geneva. We also do a full home remodel Geneva.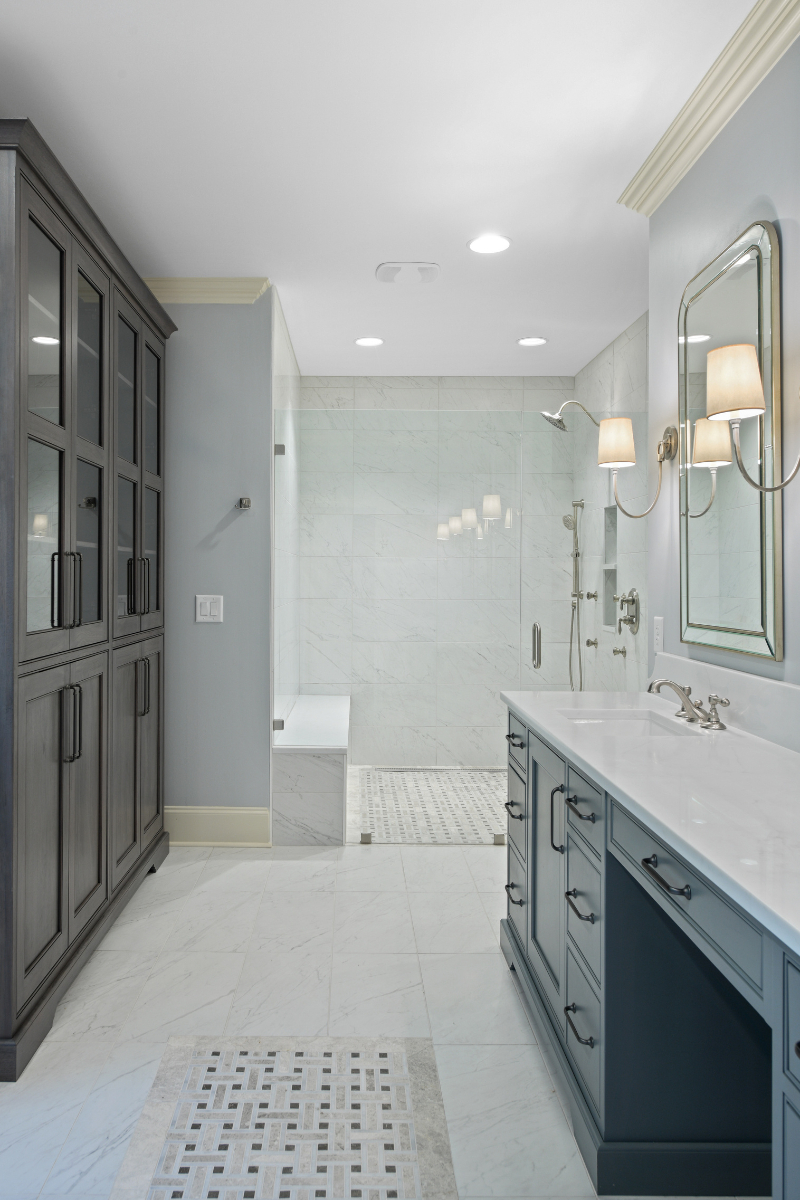 Geneva Basement Finishing and Basement Remodeling Geneva IL
One common problem that most Geneva homeowners can relate to is lack of space. Whether its toys scattered all over, guests not having a place to sleep or your home office being the dining room, many homes could use some extra space. In the 15 years plus Sebring has been helping Geneva, IL residents renovate their homes, basement remodeling has proven to be the best solution for space shortage in the home.
Because of its open and expansive layout, the basement provides prime real estate that can be converted into useful space. Unfortunately, many people tend to neglect their basements, leaving them cold and smelling moldy. Sebring can help you convert that uninhabitable space into a warm and beautiful room you can live in.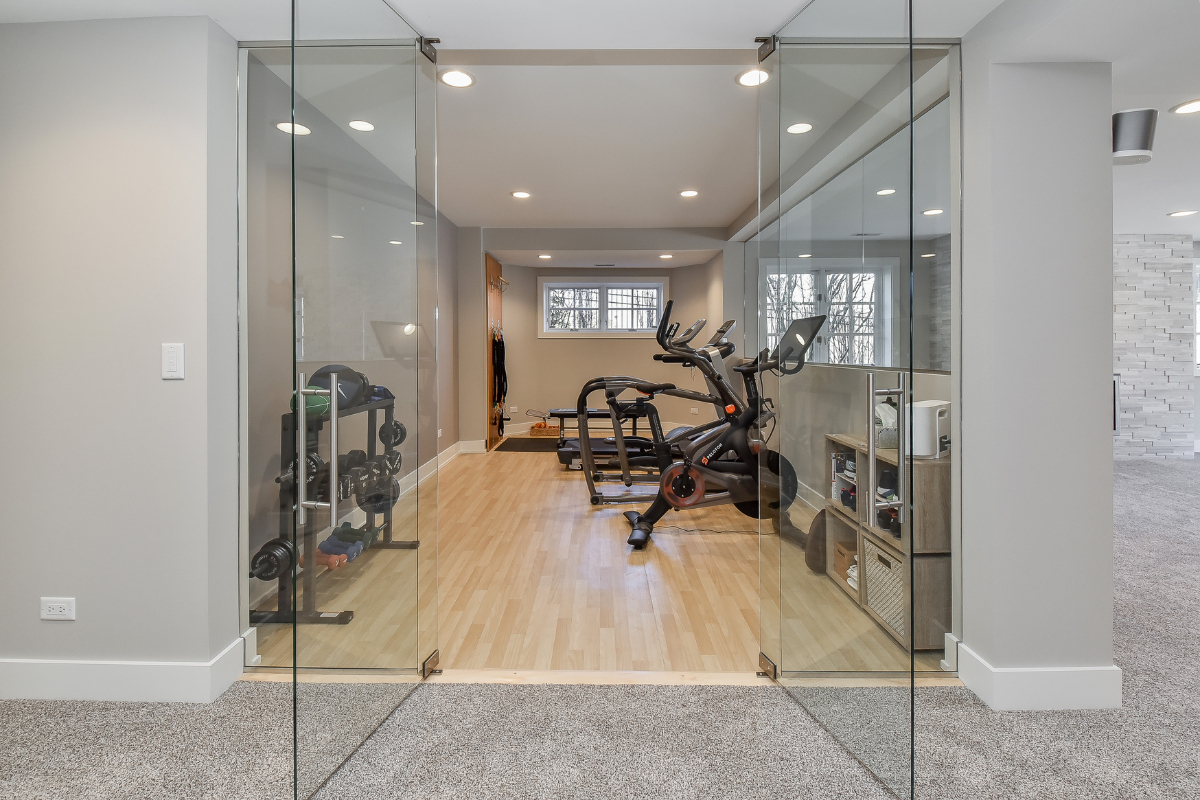 Plan Your Geneva Basement Remodeling Project
The first question you need to ask yourself is, what do you need most? For many homeowners, an extra bedroom in the basement comes in handy for guests or catering to a growing family. For those who work from home, a basement office provides the perfect secluded spot for work, away from the chaos in the rest of the home.
If you tend to entertain guests often, think about adding entertainment options to make the visits more fun. A good example is turning your basement into a game room with a variety of games such as billiards and darts. Add a bar area to the game room, ensuring a constant flow of drinks without having to keep going upstairs. You could even add a bathroom for convenience.
For families with several kids, getting enough space to contain their toys is a challenge–you are always tripping over scattered toys around the house. Have you considered turning your basement into a playroom? The kids would get a large space to play in and they would be out of the way. Not only will they have more fun, it will also be safer for everyone. Consider decking out the basement in fun games to keep the young ones busy.
Geneva Basement Finishing Designs
Even if you have no immediate need, our Geneva basement remodeling services could still come in handy. Instead of leaving your basement neglected and unused, what about turning it into a fun space that you, your family and friends can enjoy. Here are some creative ideas:
Create your own personal gallery full of photos, memorabilia and trinkets from your travels or hobby.
Turn the basement into a family library complete with a reading area.
Turn it into a home gym.
Turn it into a personal art and crafts room. You can use the space to sculpture, paint, sing, draw or anything else you love doing.
Geneva Basement Remodeling Contractors
Sebring knows a thing or two about basements, and by that, we mean we have renovated hundreds of basements for our clients. As your luxury home builder, we can help you turn the basement into a dream space, worthy of a magazine cover. Call us now to schedule a free consultation.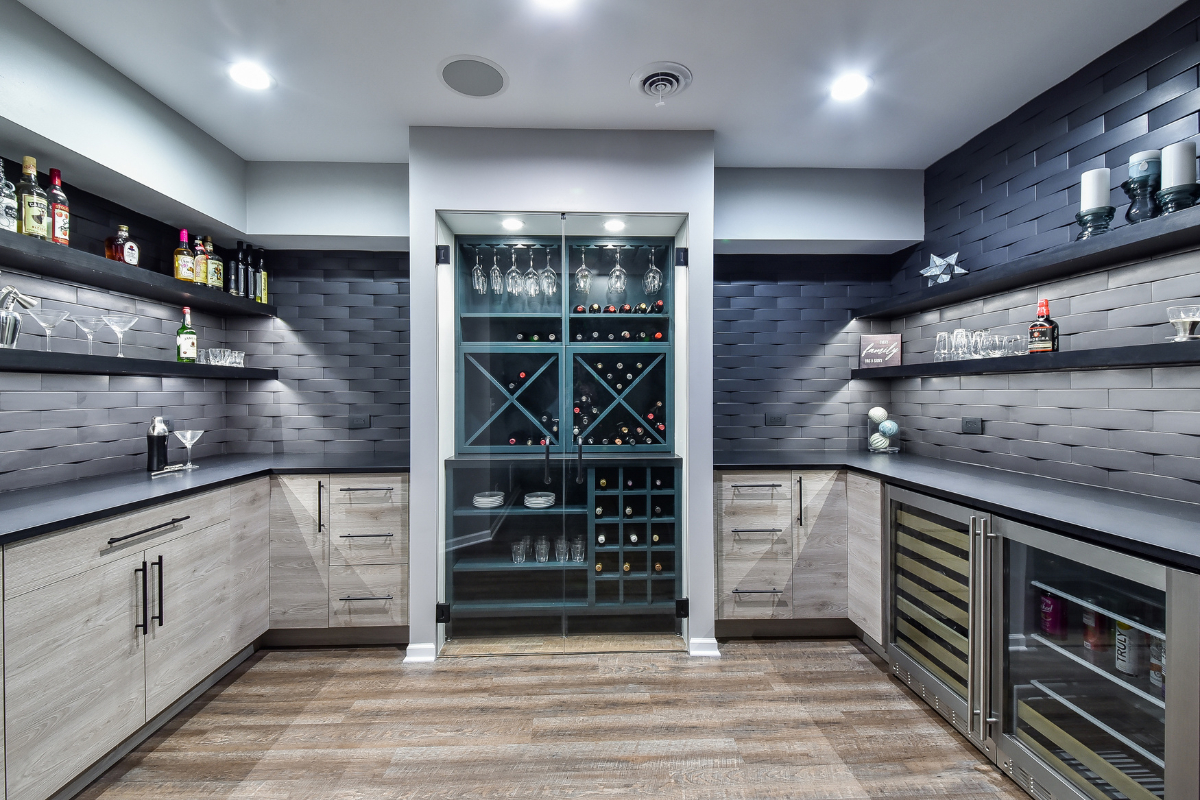 You do not have to spend several hundred thousand dollars to get a new home. With an affordable renovation, your home can look as good as new. If the renovation cost is a bit scary, you can even opt for a low-cost renovation, where simple changes create huge impacts on your home.
Do not let cost stand in the way of giving your home a fresh breath of air. Instead of fretting about how much it will cost, give us a call today and we will arrange a free no-obligation consultation. We will discuss what you need done and find ways of keeping the costs low. With our expertise and more than 15 years of experience, we are sure we can find creative ways to achieve an affordable home renovation.
Planning Your Renovation in Geneva
Over the last several years, we have renovated numerous homes in Geneva, IL. One thing has stood out as extremely crucial during our many home remodeling projects in Geneva–planning. A well-planned project is one that is likely to turn out successfully. For major home renovations especially, planning is very important. It helps unite the many changes to be made into one cohesive strategy.
Before you even sit down with a contractor, it is important to do a bit of planning of your own. Walk through the house jotting down those areas that need a touch or two. At this point, do not even think about the cost; just note all the renovations that you would like completed.
From there, determine what your major priorities are. This is especially helpful if you have to work within a tight budget. Prioritizing ensures that you get the most important things done first before the costs get too high. For example, you could decide that the flooring is in dire need of replacement while replacing the stair railings could wait. Or you could decide to spread your costs throughout the house, doing a little bit of something in every room.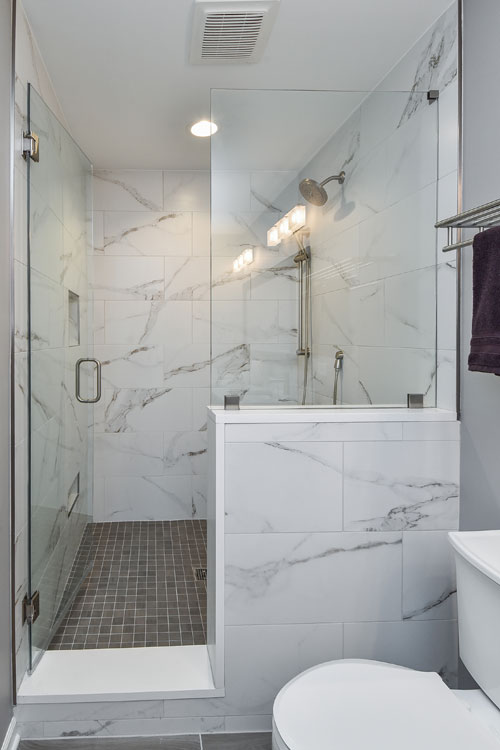 Why Hire Sebring As Your Geneva Remodeler
The hundreds of clients we have helped in Geneva, IL would agree, we are one of the best home renovation contractors around. If you are looking for a company with the right mix of expertise, professionalism and experience, that is us.
Whatever kind of renovation you have in mind, we are always ready to listen. We offer free no-obligation consultations to all our prospective clients. Do not wait any longer for your remodels exterior remodeling, call us now.