Nothing feels as tranquil as a sunny day under a clear blue sky or gazing out at a shimmering blue ocean. The color blue triggers feelings of relaxation, peace, quiet, grandness and expansiveness. When used inside the house, blue creates the same feelings of tranquility, space and luxury. It is also a well-known stress reducer, helping to slow down your heartbeat and lower blood pressure.
Why not try this cool shade during your kitchen remodel with blue kitchen cabinets? It will make your kitchen appear bigger, seem cooler and feel more relaxing. One other interesting characteristic of blue scientists have uncovered is that it suppresses appetite.
COASTAL PLANTATION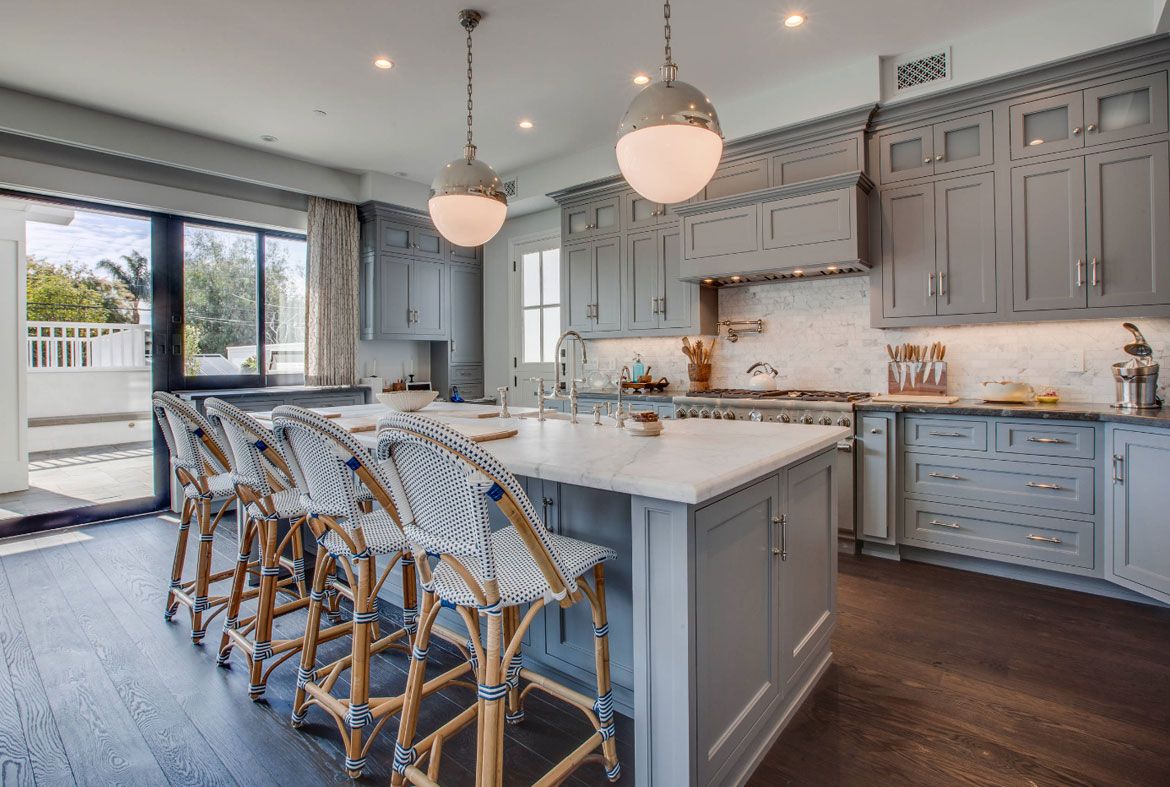 COBALT CONTEMPORARY
First thing that came to mind is The Jetsons! Different, intricate and contemporary.
DREAM ISLAND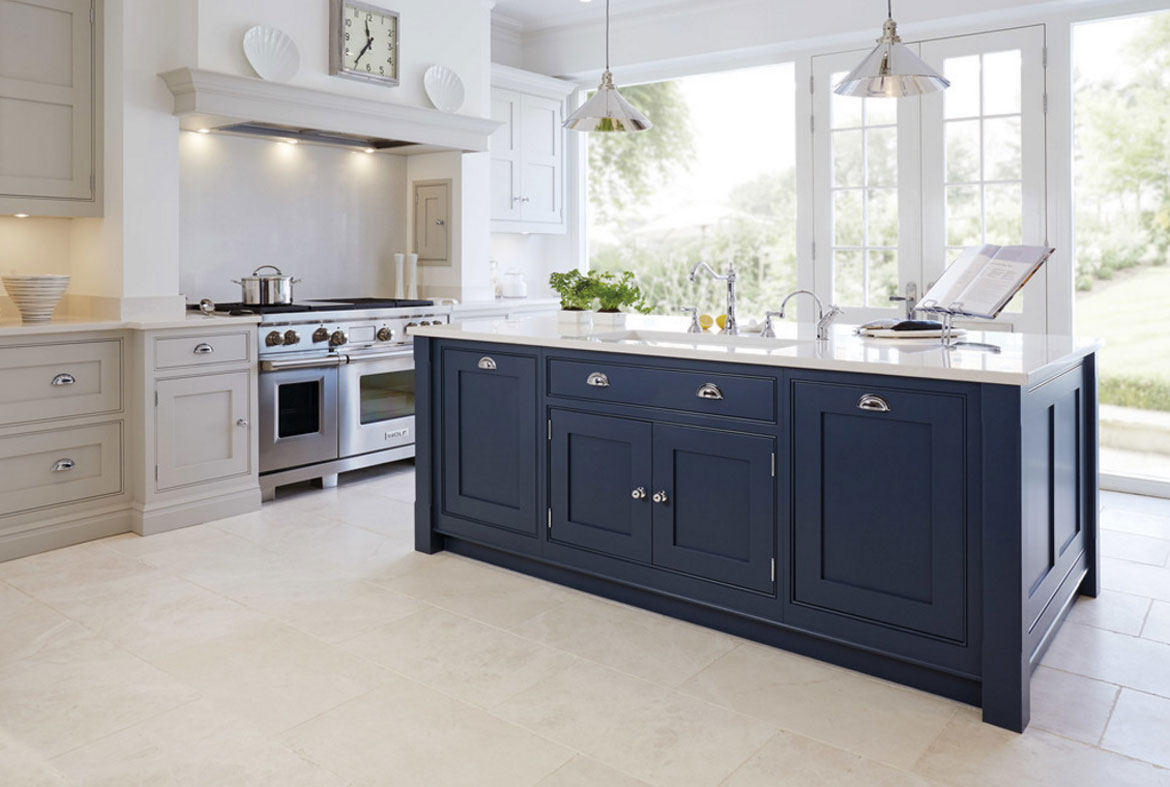 Stunning blue island, wonderful centerpiece.
BEACHY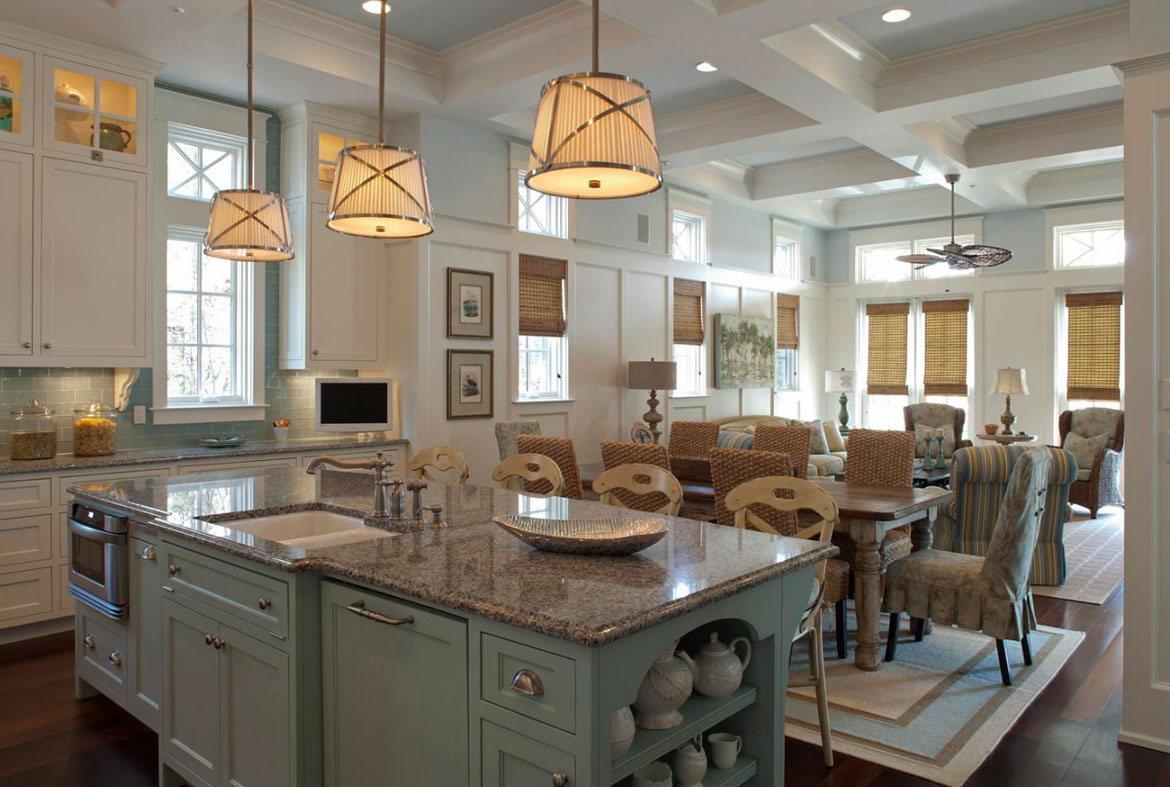 Exquisite beach style home. The light blue island is such a nice addition of color, so comfortable and welcoming. Love the lights. Wish I was there!
BABY BLUE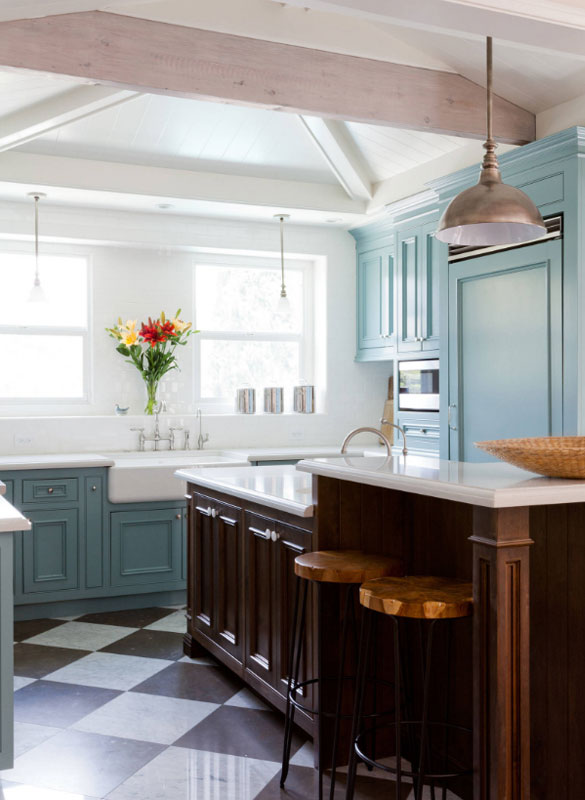 Such a warm and peaceful vibe to this pretty kitchen.
TWO TONE ISLAND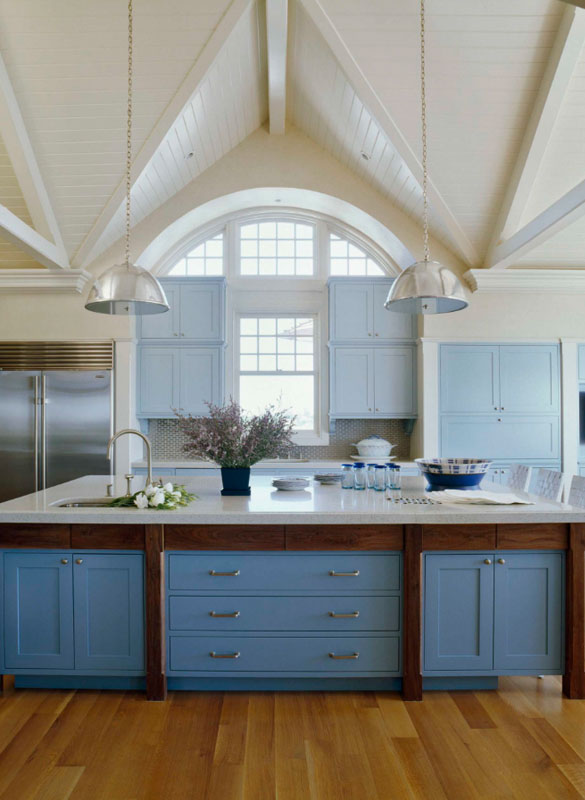 Two-tone island is the centerpiece in this waterfront kitchen.
STORAGE HEAVEN
Love all the upper cabinet space and the rounded bottom cabinet.
CHARCOAL BLUE
Lovely kitchen.   Love the pendant lights and the "splash" of contemporary over the stove.
DEEP BLUE SHAKER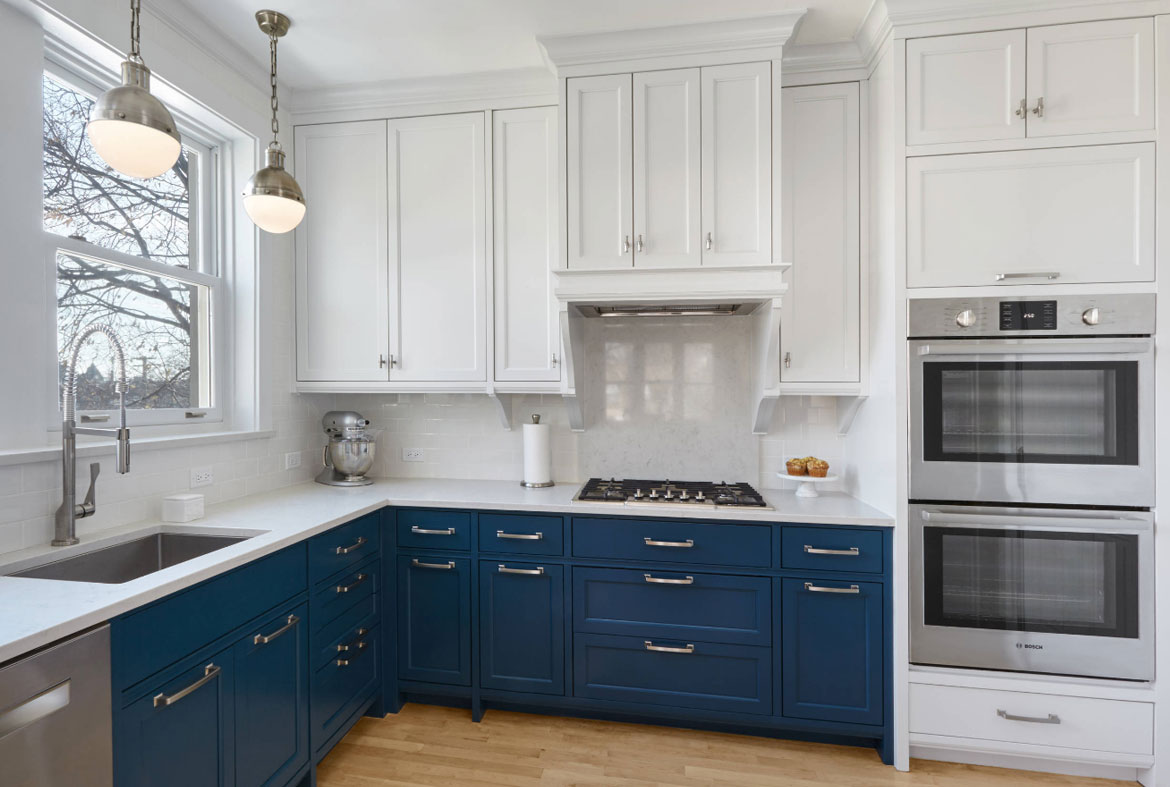 Love the dark blue and white contrast in this kitchen. Fun lighting.
FARMHOUSE CLASSIC
A very classic feel to this farmhouse-style kitchen. Love the backsplash!
Picking the Right Shade of Blue Cabinets
There are literally hundreds of shades of blue to choose from depending on your décor preferences and the overall style you are going for. On the darker end of the scale, navy blue kitchen cabinets bring to your kitchen a twist of dark luxury. On the lighter end of the scale, light blue kitchen cabinets have a more airy coolness to them. In the