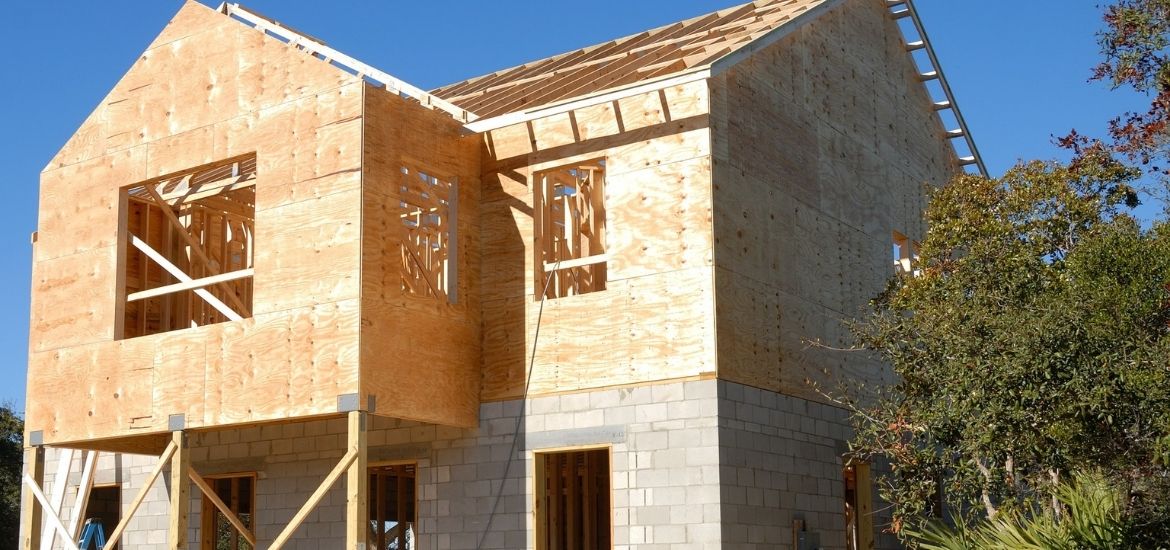 Featured Image: SB LLP
Fiberglass batts, cellulose, foil-faced kraft paper, foam blocks, and more. These are just some of the types of insulation commonly used in residential, commercial, and industrial settings. But over the past decades, spray foam has been playing catch-up with all these other types of insulation.
Spray foam is virtually impermeable and durable. You can spray it on a variety of surfaces, but its main draw is that it can be used to fill in gaps, cracks, and corners. When applied properly, it can be an effective barrier against pests and moisture and comparing the cost to hiring a spray foam company for a small job, its way cheaper. Plus, DIY spray foam is kind of fun to apply once you get the hang of it. No wonder DIY spray foam kits have been gaining ground over the past few years.
If you're looking for the best DIY spray foam insulation, then look no further. Sebring Design Build has curated and reviewed some of the best DIY spray foam insulation available online. Read on to learn more about this innovative and durable product, its pros and cons, and whether this is the right type of insulation for your home.
Look no further if you're searching for top-notch spray foam kits to insulate your home or workspace. We've carefully curated a list of exceptional products that deliver outstanding performance and ease of use. These kits offer a practical and effective solution for sealing gaps, cracks, and crevices, ensuring minimal energy loss and a comfortable living environment. Let's delve into our comprehensive review:
The use of spray foam as an insulation material has only been around for the last 70 years. Nonetheless, its popularity has skyrocketed over the years, and it is becoming the top insulation material of choice for homeowners and contractors.
Spray polyurethane foam is produced when the compound isocyanate is mixed with polyol resin. The mixture adheres to the surface when sprayed using an application gun. It expands to double or triple in size, then dries and cures to form strong insulation against heat, moisture, and sound. Use a fan spray nozzle to cover flat boards and other wider areas with spray foam. If you want to cover target cracks, gaps, and corners, then use a conical nozzle. These nozzles are always included in the spray foam kit.
Some of the areas where spray foam is applied include the underside of roofs, foundations, crawlspaces, basements, ceilings, and inner cavity of walls. It can also be used to insulate vehicles, garages, yachts, trailers, boats, and container carriers.
There are two types of spray foam: open-cell and closed-cell foam. Open-cell foam is made up of polyurethane cells that contain air bubbles. These cells are open, thus resulting in a softer and less dense foam insulation. Open-cell foam has an R-value that ranges between 3.6 to 3.8 per inch.
While it is less dense than closed foam, open-cell foam certainly has its uses and benefits. It is less expensive than closed-cell foam, and it is great for soundproofing walls. Open-cell foam is not as great for thermal insulation because it is less dense, but it can be used to cool down a structure that is built in warmer climes.
Closed-cell foam is denser than its open cell counterpart. Air bubbles are trapped inside closed polyurethane cells, and they are added with a blowing agent (usually hydrofluorocarbon or hydrofluoroolefin) which results in a denser and more rigid foam. This type of foam has an R-value ranging from 6 to 7.14 per inch.
Closed-cell foam is the material of choice for those who want maximum thermal insulation. This material is so dense it can completely block air movement from one side to another. It has a high water-resistance, and prevents the build-up of moisture, thus saving your walls and ceilings from mold and mildew.
The Pros and Cons of Using Spray Foam as Insulation
Pros
Spray foam, especially closed-cell foam with high R-value, is an impermeable barrier against air and moisture.

This type of insulation adds another layer of stability and durability to the structure.

It is an effective soundproofing material.

It prevents insects and rodents from entering your home.

It helps control humidity, thereby preventing the growth of mold and mildew.

Unlike fiberglass batts and cellulose insulation, spray foam doesn't sag over time.
Cons
Spray foam is one of the most expensive insulation materials.

It can be difficult to apply correctly.
We're not done yet! Have you ever wondered how much spray foam insulation costs? Then check out Sebring Design Build's in-depth guide on spray foam insulation where we discuss how much it costs and if this type of insulation is worth your money.
The FROTH-PAK 620 Foam Insulation Kit is our choice for the best spray foam kit. This DIY spray foam insulation kit comes with enough spray polyurethane foam to cover as much as 620 bd-ft. This is a closed-cell spray foam. It seals out air and moisture to keep your home comfortable, as well as enhance your home's energy efficiency. Plus, it offers additional protection from dust, as well as keeps insects and pests out of your home.
The kit comes with a hose and gun assembly. Unlike other spray foam kits, this comes with plenty of nozzles to last you through a large project or even more. You'll get the fan nozzles that you can use on wider areas, and the cone nozzles for when you're targeting cracks, gaps, and corners.
Applying spray foam is pretty straightforward once you get the hang of it. The hose that comes with it is 15′ long, so it's easy to reach ceilings and the highest parts of the wall during application.
Other Great Articles to Read:
To view our Amazon Associates Disclaimer, please click here.