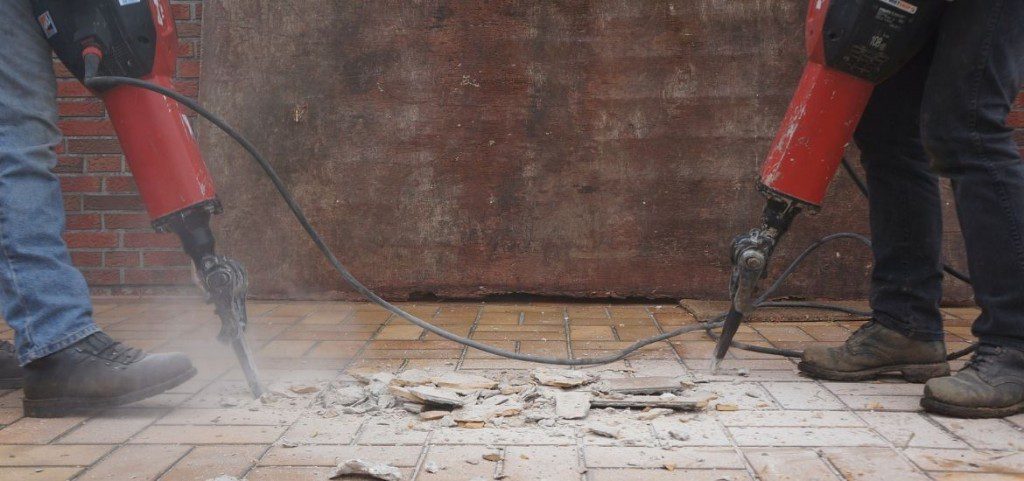 You've used a ripping bar, a framing hammer, and a sledgehammer to manually demolish walls at home or in the jobsite. You've also used an oscillating multitool and a reciprocating saw, but it took so many hours before you could finish the job. These tools might be great for demolishing light materials, but some materials are thicker and tougher, and nothing but the raw power of a demolition jackhammer will do.
Jackhammers are some of the most easily recognizable power tools on the planet. These powerful tools are large, heavy, and noisy. They can be pretty intimidating if you haven't used one before. You might be thinking that choosing the right jackhammer is hard, but it doesn't have to be. We'll help you choose the best demolition jackhammer that fits your budget, as well as discuss the aspects you need to consider before buying one.
When it comes to heavy-duty demolition work, having the right tool is essential. Demolition jackhammers are purpose-built for effortlessly breaking through tough materials like concrete, asphalt, and masonry. We've extensively tested and reviewed some of the finest demolition jackhammers available, carefully assessing factors such as power, durability, versatility, and overall performance. Here are our top picks: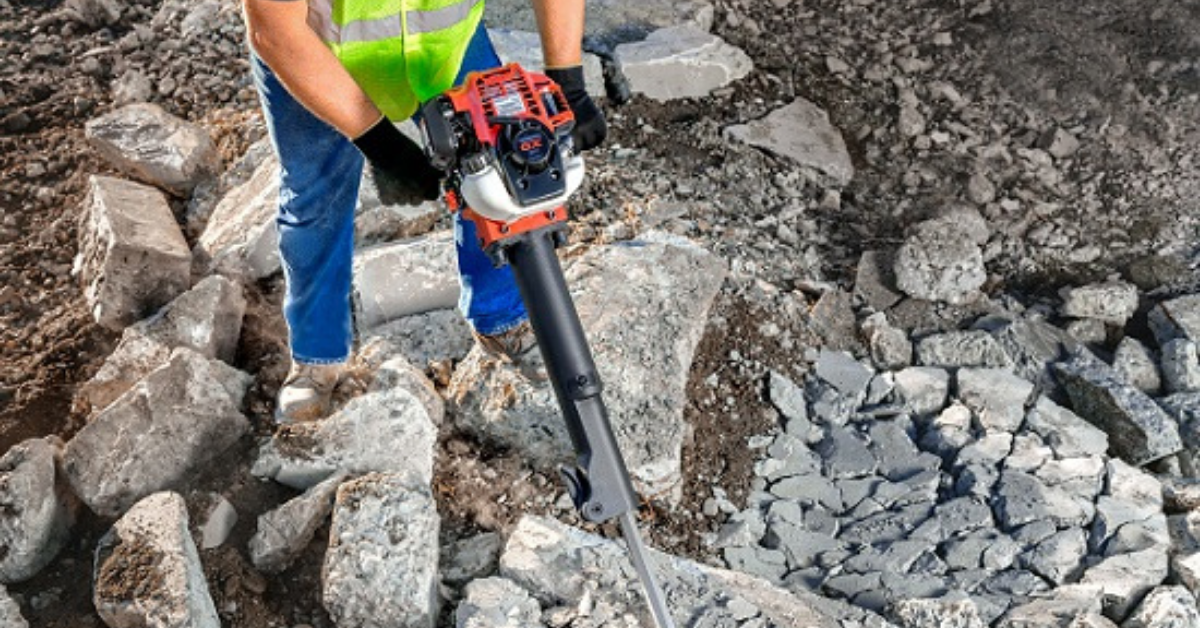 A jackhammer, also known as a demolition hammer, is a type of power tool used to break apart rocks, asphalt, and concrete. It can also be used to remove tiles, tree stumps, bricks, and even frozen ground. This tool mimics the up and down motion of a hammer, chipping away and breaking apart rocks and concrete with every blow.
Jackhammers are either powered by compressed air or electricity. Some are powered by gasoline, while larger models that are mounted to backhoes and excavators are equipped with a hydraulic engine. Air-powered and electric jackhammers are usually light and portable, but a pneumatic jackhammer's hose or an electric hammer's cord can be self-limiting. You always need to have an air compressor around in the case of a pneumatic model or have access to an electrical outlet or generator in the case of an electrical model.
The most portable jackhammers, on the other hand, are those that are powered by gasoline. These tools don't have cords and are not attached to hoses. All you have to do is mix the right ratio of gasoline to motor oil, place the mixture inside the jackhammer's canister, and you're good to go.
In this review, we're going to set aside hydraulic jackhammers, and focus on models that are powered by air compressors, electricity, and gas.
Demolition Jackhammer Buying Guide
One of the first aspects you should consider when choosing the right demolition hammer is its impact rate or impact frequency. This refers to the number of blows or impacts produced by the tool at a given time. The impact rate determines how easily a jackhammer can crack and break a slab of concrete or rock into smaller pieces. The higher the impact rate, the better. The impact rate is measured by IPM (impact per minute) or BPM (blows per minute). This information is readily available on the tool's description, instruction manual, or the manufacturer's website. The Bosch 11335K Jackhammer Kit, for example, has an impact rate of 1300 BPM, while the Toolman LT5104 Demolition Jackhammer delivers 1400 BPM.
In general, the stronger the jackhammer's motor, the better. A 10 to 11-amp demo jackhammer should be enough if you're going to use it at home. If you want something you can use at the construction site, then go for models with 14 to 15-amp motors.
Another important aspect to consider is the jackhammer's impact energy. This refers to the amount of force produced by the tool with every blow. The Makita HM0870C Demolition Hammer, for example, produces impact energy of 8.4 ft-lbs, while the TR Industrial TR89100 Demolition Jackhammer delivers an impressive 33 ft-lbs of impact energy.
A jackhammer with a soft-start mechanism can improve your precision and provide greater control as you work.
An electric jackhammer with a shorter cord can limit your range, so it's always sensible to choose one with a longer cord.
Hand-arm vibration syndrome (HAVS) is a condition caused by frequent use of vibrating tools, such as chainsaws and jackhammers. Symptoms include numbness, loss of dexterity in the fingers, Raynaud's disease, and pain in the hands and arms. You can reduce the risk of developing hand-arm vibration syndrome by choosing a jackhammer with an anti-vibration system.
Jackhammers with metal housing are always better than those with plastic ones. Tools with metal housing are pricier, but rest assured that the protection it offers to the motor is way better than those offered by plastic ones.
Demolition jackhammers, by nature, produce a lot of noise, but some types of jackhammers are louder than others. If you want to reduce noise in the construction site, then electric models are always a good choice. A set of safety earmuffs is essential in the workplace, but you can now choose a jackhammer with noise level control to further reduce noise.
Check if the unit has an insulated plug. This is helpful if you want to use the electric jackhammer outdoors.
Jackhammer FAQs
Are jackhammers heavy?
The size and weight of jackhammers vary. Electric jackhammers typically weigh around 40 pounds, although commercial-grade pneumatic jackhammers can weigh up to 75 pounds. This review's suggestions are powered by electricity and weigh between 35 and 45 pounds.
What is the purpose of a jackhammer?
Asphalt, concrete, and a variety of other materials are broken up with jackhammers. One advantage of a jackhammer is its power, which allows it to easily cut through dense materials that would take a long time to break up by hand.
Are jackhammers dangerous?
Jackhammers, like many other tools, can be harmful if not used properly. To avoid harm when utilizing a jackhammer, always use protective glasses, earwear, and gloves. Consider wearing a respirator if you're breaking up something that emits harmful dust.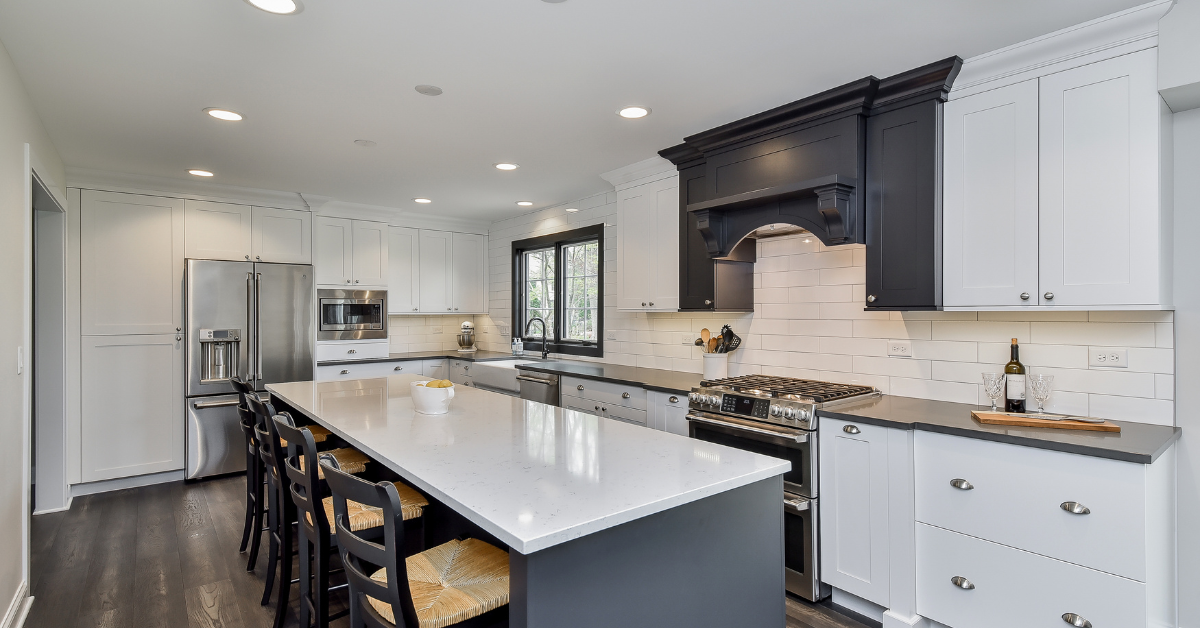 Conclusion:
The Bosch 11335K Jackhammer Kit is one of the best demolition jackhammers available in the market right now. First, let's talk about its performance. This electric jackhammer delivers superb performance with its 1300 BPM and 22 ft-lbs of impact energy. Whether you're demolishing a particularly thick slab of concrete or removing bricks from a wall, this electric jackhammer smashes through them easily.
The tool's Vibration Control system protects the hammer mechanism, so you can use it for many years. The hammer mechanism, as well as the tool's gearbox, are also grease-packed to ensure a smoother operation. It's a bit heavy at 38 lbs, but its ergonomic design more than makes up for its weight.
This concrete jackhammer's housing is made entirely of heavy-duty and corrosion-resistant metal. This tool has its own hard plastic case with large wheels for added portability. The rocker switch is located at the top, so it's easily accessible.
Is it pricey? Definitely. But with its excellent performance and user-friendly design, this tool is worth every penny.
Other Great Articles to Read:
To view our Amazon Associates Disclaimer, please click here.