The trusty spirit level and the plumb bob still have a place in the modern home and jobsite. But there are instances when using either tool is impractical or impossible. You need something lightweight, compact, and thoroughly modern to make sure that your walls are plumb and your floors are level. If so, then it's time to get a handy and accurate laser level.
There are many things you can do with a laser level. It can help you align walls, install drop ceilings properly, and install wainscoting. It does everything a traditional spirit level can do, such as align cabinets, masonry, shelves, fences, and decks.
But choosing the right laser level is not as easy as buying a traditional spirit level or plumb bob. There's more to this tool than making sure that it is accurate and durable.
The laser level market offers a diverse selection, catering to various needs and budgets. For professionals seeking the ultimate in precision and versatility, the Leica Geosystems Lino L2 Pro Kit and Pacific Laser Systems PLS-60523N emerge as top contenders. Meanwhile, the Huepar 621CG and Bosch GLL30 deliver excellent value for money without compromising on performance. For casual users and DIY enthusiasts, the Black+Decker BDL220S and Skil LL932401 offer dependable performance at budget-friendly prices. Lastly, the Klein Tools 93LCLG is the preferred choice for professionals prioritizing durability and reliability in their tools.
To help you choose the right tool for home or jobsite use, we've listed down and reviewed some of the best laser levels on the market. You can also check out our laser line level buying guide that breaks down what this tool does, the types of laser levels you can purchase, and the features you should check when choosing the perfect laser level. Let's get started.
There are several types of laser levels in the market, but we are going to focus on the three basic laser levels most often used in the construction industry. These are the dot lasers, line level lasers, and rotary level lasers.
Dot Lasers
This is the simplest type of laser level available. This type of laser level projects a single pinpoint or dot on a surface to serve as a reference point. Some dot lasers can project as much as five beams all at once. You can use this tool in laying out interior walls, pipes, and electrical outlets and wirings. It is also known as a plumb laser as it works like an old school, albeit trusty, plumb bob.
Laser Line Level
Laser line levels project two lines: horizontal and vertical. You can project a single vertical or horizontal line at a time, or you can project these two lines together to make up a cross-line. These tools combine the accuracy of a spirit level with the practicality of a plumb bob. They are often used indoors and can be set on a table or mounted on a tripod or step ladder for easy, hands-free operation.
Laser line levels are often used in cabinetry, as well as in construction. Many laser line levels feature a self-leveling mechanism that prevents errors and maintains accuracy. Apart from vertical and horizontal lines, some laser line levels are also built to project laser pinpoint beams. You don't have to buy a separate dot laser thanks to these laser line levels.
(Note that this article focuses on laser line levels. We'll discuss rotary levels later on.)
Rotary Laser Levels
Rotary laser levels, which are larger than laser line levels or dot levels, are typically mounted on tripods similar to those used by surveyors. Unlike laser line levels, rotary levels spin repeatedly while producing multiple laser beams.
Rotary lasers are often used indoors where the laser beam can be projected on walls. But it can also be used outdoors provided that you bring a laser receiver.
Choosing the Right Laser Line Level
Accuracy
The most important aspect of a laser line level is its accuracy. An inaccurate laser line level is basically useless, and you can make costly and disastrous mistakes when you use it. If you can visit the store so you can see for yourself if the lines the tool projects are level and plumb, then do so. If you want to buy it online, then read the instruction manual on how to calibrate the tool before using it. You can also check out this video to learn how to check your laser line level's accuracy.
Laser Visibility
In the past, the only choice of laser color available for laser line level users was red. Laser line levels with red beams are often cheaper, making them more widely available and a less expensive option for those who are on a tight budget. They are great for indoor use, but they can be a bit hard to see if you're working outdoors under the bright light of the sun.
Green laser beams, however, are more discernible to the human eye, and they produce sharper and crisper lines. They are great for outdoor use, but with some caveats. Ambient conditions of the site and the kind of surface you are projecting the beams to can affect the lines' visibility. A weak battery can also affect the beam's visibility no matter if it's red or green.
Self-Leveling Mode
Many laser line levels are equipped with a self-leveling feature. This feature allows the tool (which is equipped with a pendulum inside) to automatically find the correct level even if you place it slightly off level.
Sturdiness
Affordable laser line levels are usually ideal for home or light-duty construction use. But if you're planning to use it every day and you want it to survive the rigors of the jobsite, then go for laser line levels with an IP54 or IP65 rating. This is to make sure that the tool's housing is rugged enough to protect the interior mechanism from dust and water.
Red Versus Green
Although it may not be visible, the color of the laser can have a significant effect. There are two options: red and green, each with advantages and disadvantages.
Red lasers are less strong, but they consume significantly less battery power. These lasers are also less expensive to buy, which is why many of the best versions on the market still use red laser beams.

Green lasers are more visible from a longer distance and are easier to utilize for outdoor projects in direct sunlight. However, they are more expensive and maybe more harmful to users' eyes than a red laser.
As a result, many professionals own both red and green lasers and employ them for tasks that play to their respective strengths.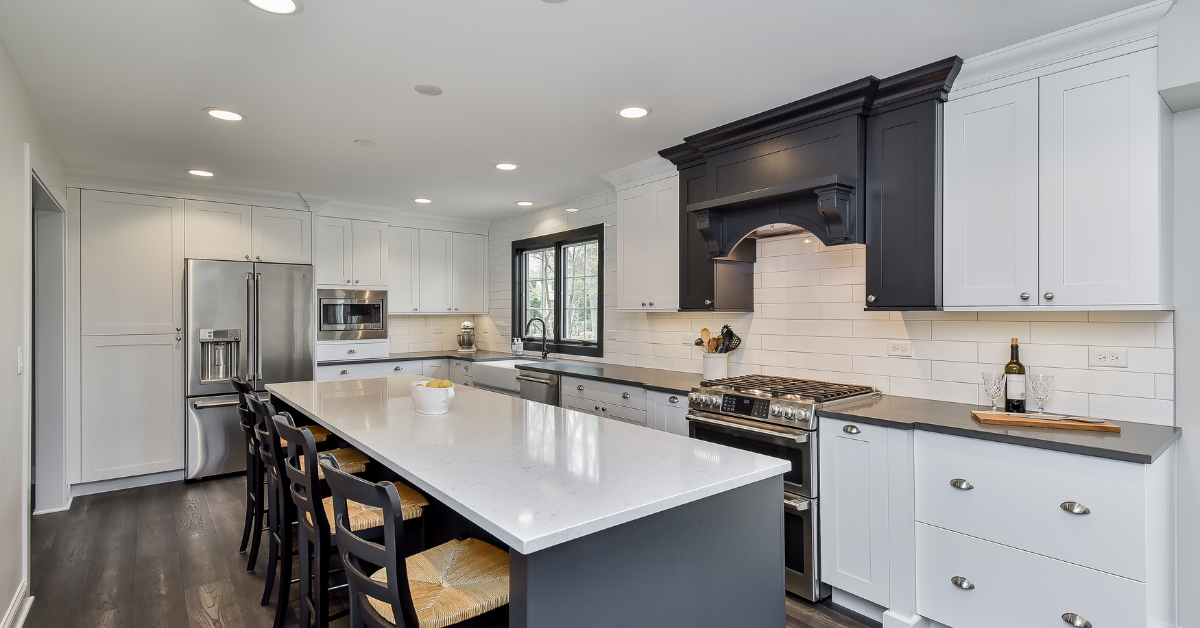 Our choice for the best laser level is the Leica LINO L2 Laser Pro Kit. It is one of the priciest laser line levels available right now, but its performance and reliability is worth every penny.
The Leica LINO L2 Laser Pro Kit produces sharp and accurate cross lines so you can align shelves, frames, and decks quickly and easily. It produces red laser beams, but don't fret as they are clean, crisp, and precise even in bright light settings. Leica also offers a Green Line Pro Kit, but this is pricier than the red one.
The housing is sturdy, and you can see even at first glance that it can withstand the rigors of a construction site. This unit is protected by a hard plastic case, but you can also purchase a basic kit with a soft case if you want something a little less inexpensive.
This laser line level comes with a target plate to make your job easier. It is powered by a lithium-ion battery, but you can also use alkaline batteries just in case the li-ion battery runs out of juice. With a smart magnetic adapter for easy hands-free use.
Other Great Articles to Read:
To view our Amazon Associates Disclaimer, please click here.