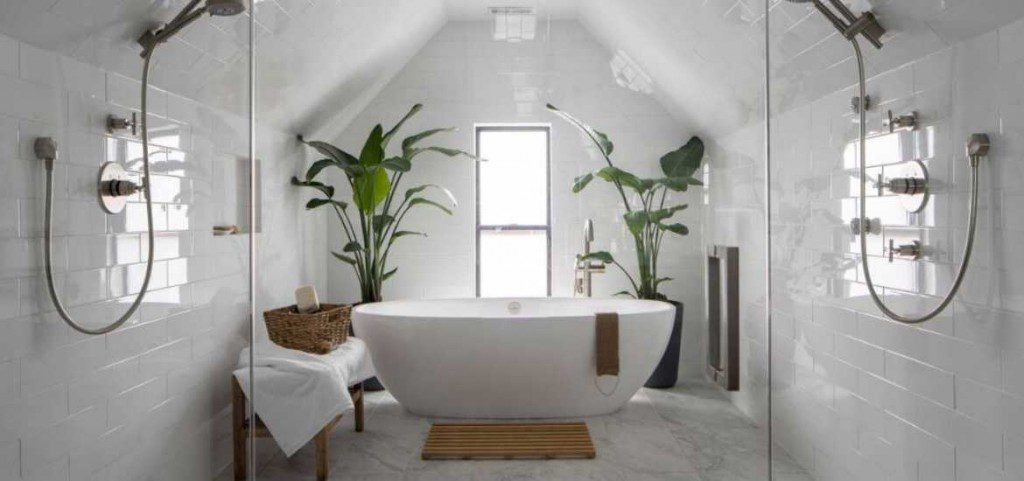 Versatile and timeless, white is a color that we usually forget how much we like. Its easy minimalism and fresh appeal cause it to be the perfect tile color choice, and it's undeniably the most used option for both bathrooms and kitchens, and we do not expect this to change soon. Forget about the bold hues and embrace the fresh, polished simplicity of white. Learn how to produce a sparkling white bathroom and kitchen utilizing white and similar neutral shades. Check our 23 white tile design ideas for your kitchen and bath.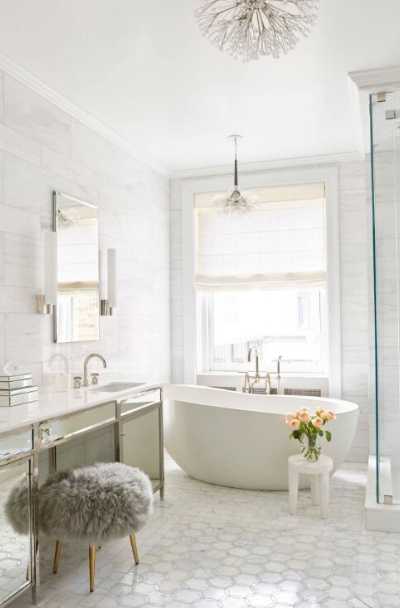 Designed with a chic, warm aesthetic in mind. A monochromatic luxury space.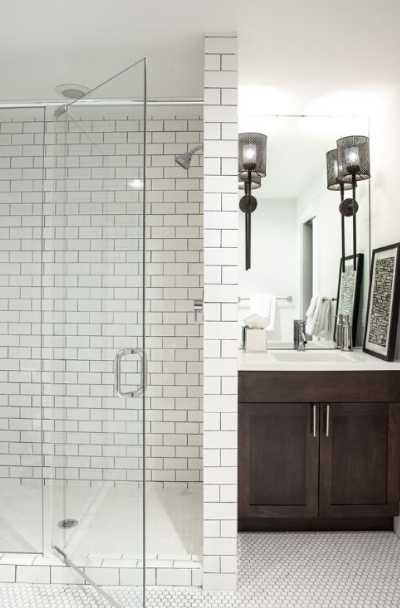 White penny tiles and subway wall tiles add vintage character to this space with dark cabinetry.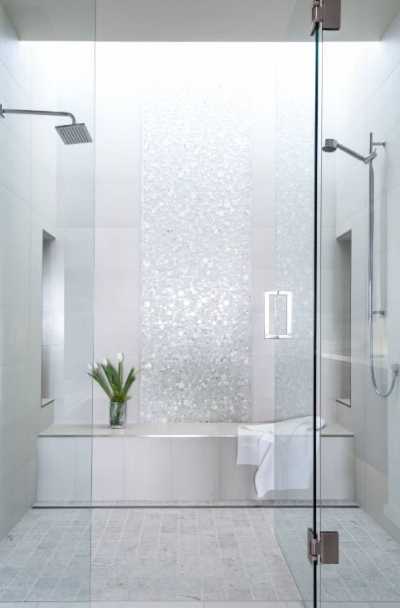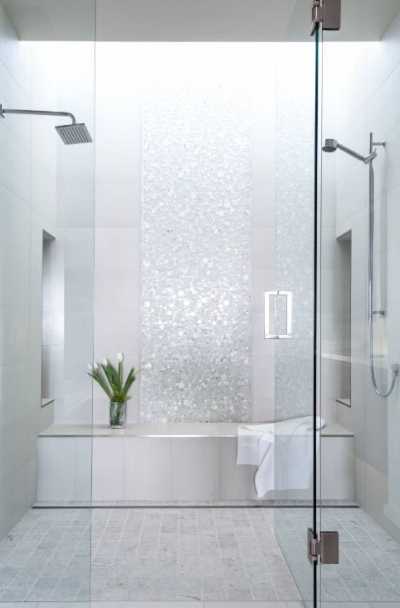 This bathroom sparkles with a bright white glossy mosaic used as an accent on the shower wall.
UPDATED CLASSIC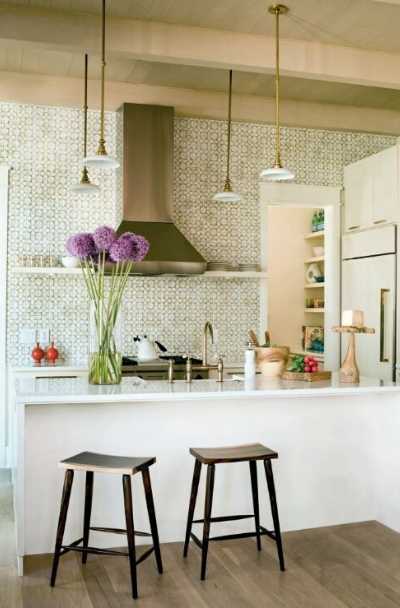 Take a classic pattern and use it on the backsplash of an open range wall.
NATURAL MARBLE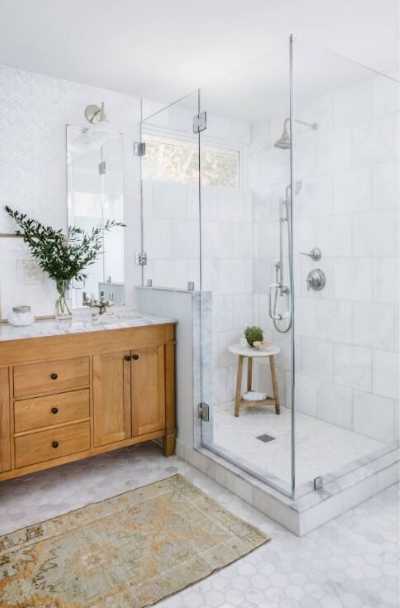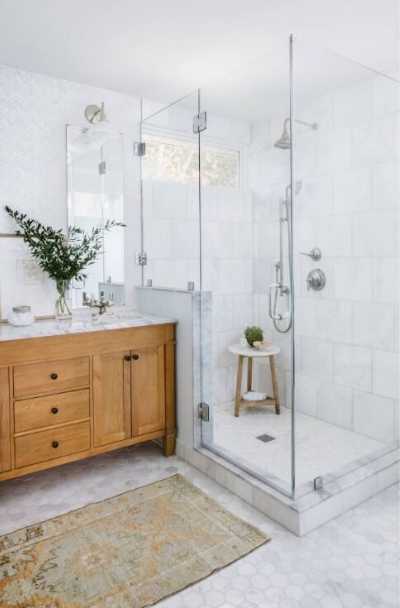 Hexagon Carrara marble is a great classic piece paired with white oak cabinetry and black hardware.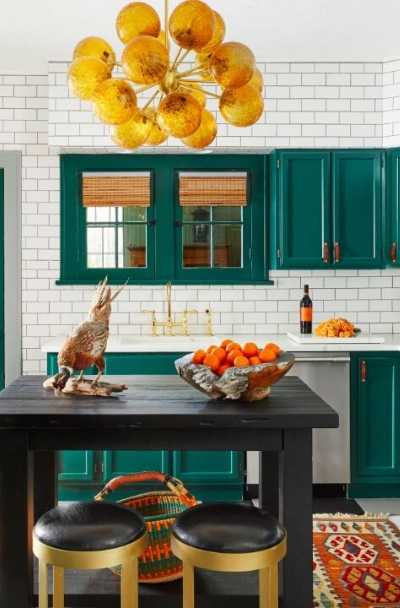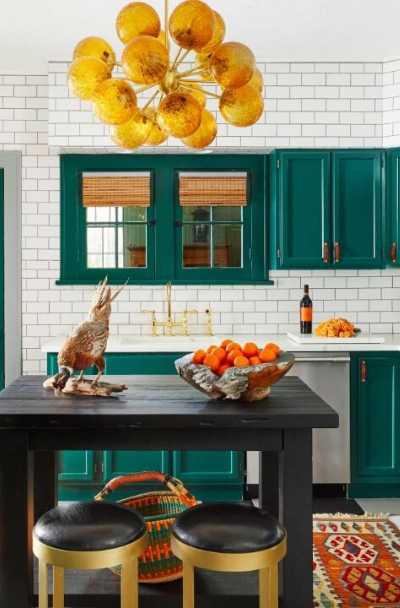 Brighten up this eclectic space with teal cabinets and a simple white subway tile and dark grout.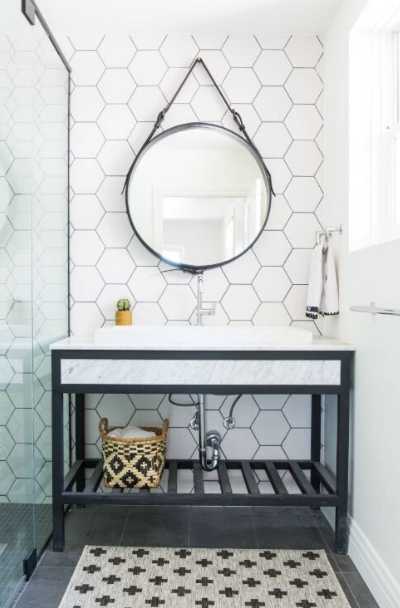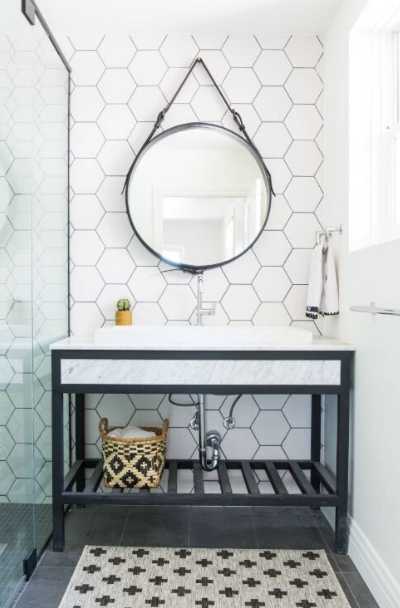 Hexagon tiles are used on the full-back wall behind the custom vanity and shower.
TRADITIONAL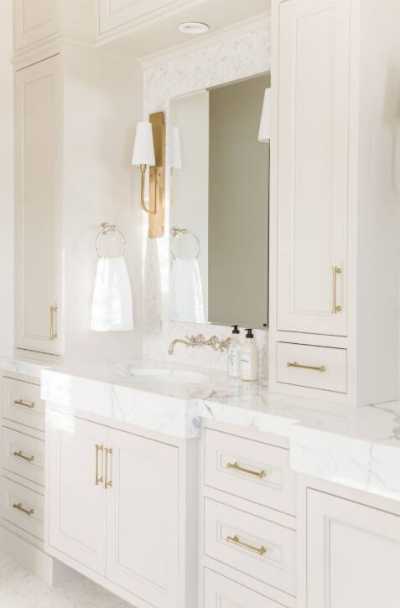 Elegant master bathroom with marble floors and marble herringbone mosaic on the wall.
MODERN LUXE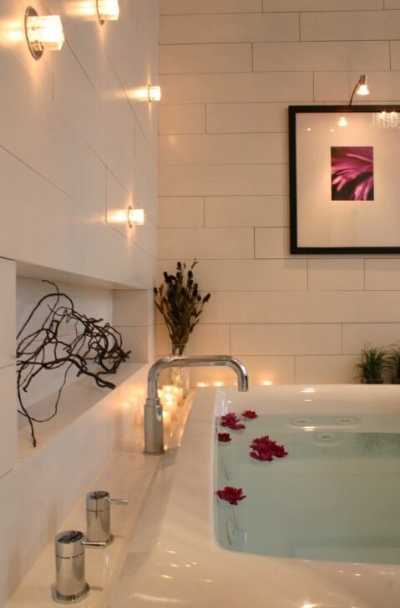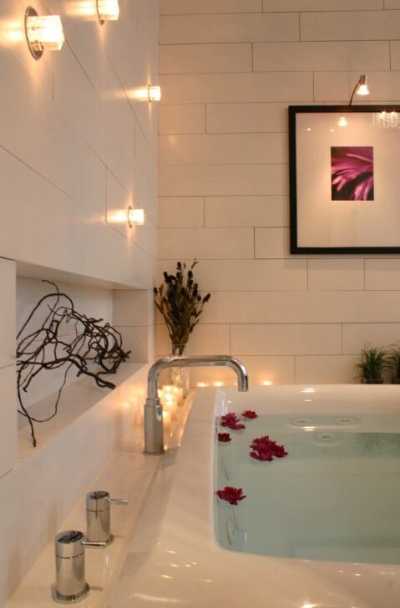 Spa and modern collide. Who wouldn't want to spend time in this space relaxing after a hard day.