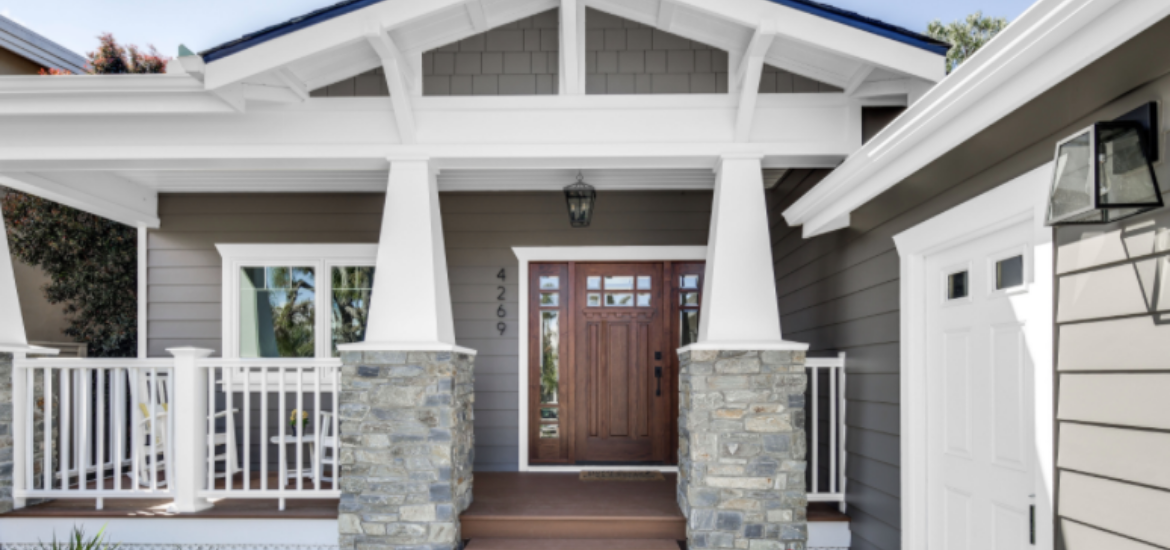 Architectural styles are just as vast and characteristic as interior designs. When it comes to building your own home, there are many different layouts, floor plans, and exterior designs to choose from. In 2020, one particular house style has reemerged as one of the most popular choices of the decade:
The bungalow style house.
What exactly is a bungalow? What kinds of houses are classified as a bungalow style? Using the pictures and descriptions below, you'll be able to learn more about what makes the bungalow style so unique. You just may find that it's the style for you!
MIX SIDING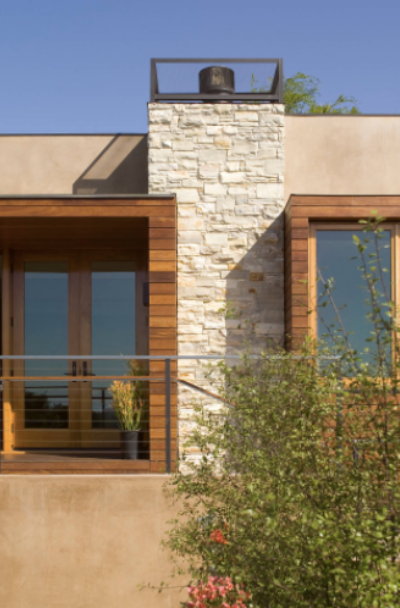 This modern bungalow's exterior combines wood, bricks, and concrete siding. The house's minimal design belies the high quality of its construction and finishing touches. Surely one of GLYNNdesignbuild's greatest achievements.
Why Are Bungalows Popular?
For years, real estate experts have recommended an investment in a bungalow house. Why? Because they continue to remain popular. The secret is that there are not many bungalows around, yet there is still quite a high amount of demand for them. Investing in a bungalow house pretty much guarantees that you'll be able to profit off your investment and recoup exponential value from them.
Not to mention, bungalows are typically small houses and therefore easier and more affordable to build. In the rocky economic situation that is 2020, it might be a good idea to turn your attention towards something that is sustainable yet affordable, without having to sacrifice real estate value.
Besides, it isn't always easy to build a home in a perfect location. Building a bungalow is a great way to still get the land you want without breaking the bank to build a house on top of it. Downsizing on your home can be a great way to find a new residency in an otherwise unaffordable location.
CRAFTSMAN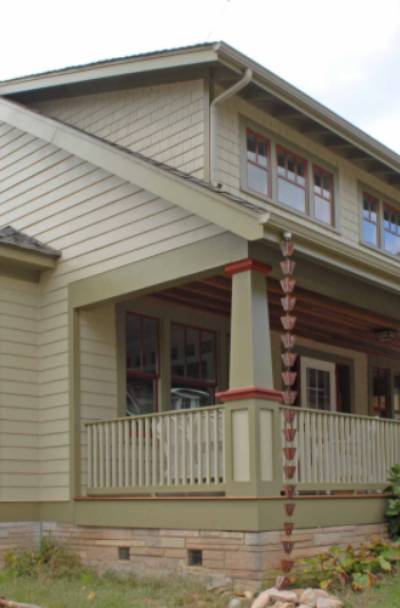 The outside of this craftsman home was meticulously renovated. This house seems like it was built yesterday; nobody would ever guess otherwise! The design by WINN Design+Build for the exterior and facade is particularly cutting edge.
But Why Are They Popular Right Now?
There are several reasons why homeowners are all about bungalows right now. They offer plenty of advantages and all of the benefits of living in a house, with a reduced size to accommodate cheaper incomes and smaller mortgage payments. Not to mention a bungalow emphasizes its small living space yet huge yard space, which also makes them a popular choice for those interested in landscaping.
Bungalows are also a great home for kids! If you have a family or are planning to start one soon, this could be the perfect kind of house for you. Bungalows have no stairs, so there is less of a risk that your children will hurt themselves by falling in the house. And remember the big yard space that was mentioned earlier? This is also an exciting opportunity to create lots of play areas for the kids.
In most cases, people consider bungalows to be a great business opportunity. Whether you are looking to invest or to live, you can't go wrong with these small but charming cottage-like homes.
MODERN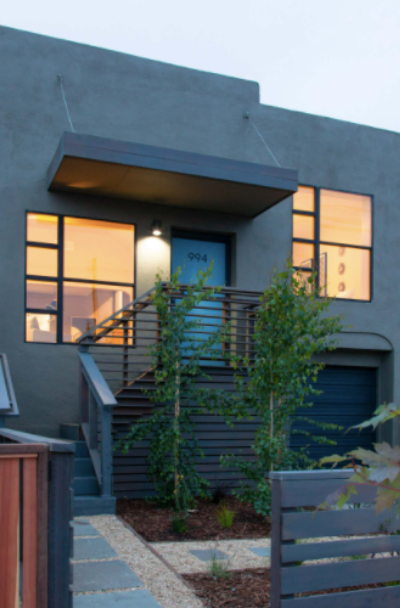 You could assume that a lot of money and resources went into building this mansion, but you'd be mistaken. Bungalow with a sleek, contemporary facade by Baran Studio Architecture; note the concrete cladding. Experience the height of luxury in this cottage.
DRAMATIC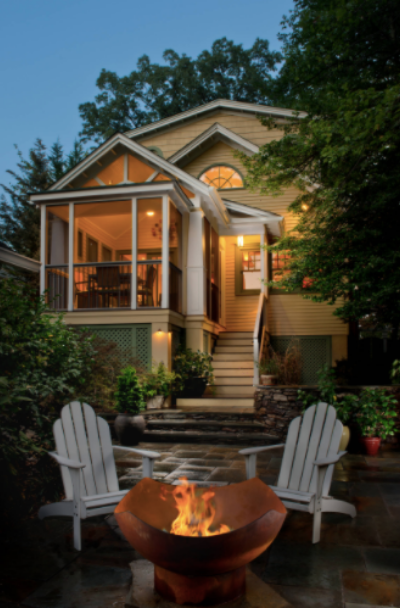 Have you ever wanted to kick back and let your mind wander over a sea of happy memories? This bungalow's artisan patio and fireplace add to the home's enticing curb appeal. If it becomes very cold, you can even build a bonfire here. Wow, Fisher Group LLC outdid itself with this one.
Bungalow: Definition
First, let's talk about exactly what "bungalow" is. Investopedia defines a modern bungalow as a small, one-story dwelling, but it can also be so much more than that. You'll come to find out that to define bungalow is to define an umbrella term; many subsequent housing styles can fall under the bungalow category.
In this article, we will discuss some of the most popular bungalow-style homes, including the California bungalow and different bungalow housing projects across the nation. One thing that's important to remember is that while all bungalows are one to one-and-a-half stories, not all one-stories are bungalows.
Features of a Bungalow Style Home
As a unique type of home, the bungalow naturally comes with its own set of features and characteristics that set it apart from other housing styles. And while every bungalow is different and categorized into different subsets, they all share some of the same unique qualities that make them undeniably a bungalow.
There are different interior and exterior features that define bungalow homes.
Interior Features
Open floor plan with no formal room dividers
Built-in features to serve as decorations
One to one-and-a-half stories tall
The front door opens to the living room instead of an entryway or hallway
No stairs or extra floors
Simple decorations to keep the place uncluttered
Exterior Features
Columns in the front that are typically square in shape and tapered on the edges
A balanced design in the front, but not necessarily symmetrical
Long porch or veranda in the front
An exposed roof that sits low, usually with exposed beams
Wood or brick features in the front
Most bungalows are defined by their small size and their balanced decorations. A simple yet unique architectural style defines this kind of house with unmistakable charm. Bungalows continue to be a popular home design choice among homeowners, and for good reason.
ELEGANT
You want a bungalow to feel like you're living in your little paradise. The outside of this home is a classic combination of dark green and brown. The 2Scale Architects was commissioned to create this traditional bungalow home with a modest garden.
MEDITERRANEAN
Is it your dream to have your house seem and feel like something out of antiquity? Take a look at this beige and tile-roofed Mediterranean exterior. The whole home built by Jennifer Bevan Interiors is a gem! It suits quite nicely with dim lights.
Different Styles of Houses
A bungalow can come in many different shapes, sizes, and architectural styles. A breakdown of the most popular bungalow housing styles can teach you about the vastness of bungalow housing, and can also help you find the bungalow style that best suits you and your family.
There are many different bungalow-style houses, from craftsman bungalows to California bungalows, and you'll be able to see just how different and unique each bungalow style is. Take a look at the images below and let us know which one is your favorite!
California Bungalow
Probably the most popular kind of bungalow home in the United States, the California bungalow gets its name from the early bungalow homes that first appeared in Pasadena. Architects Charles Sumner Greene and Henry Mather Greene, famous designer brothers, are credited with the first early bungalow designs in the USA, and their first creations found a home in Los Angeles county.
Soon after, the California bungalow developed its own unique style. Most modern California bungalows are one-and-a-half stories and are primarily made from wood and stucco materials (in contrast, other bungalows are made with brick and different types of hardwood).
California bungalows typically also have sloped roofs and exterior porches with plenty of room. You will likely also see Spanish-style designs, decorations, and architectural styles with bungalows in California.
Chicago Bungalow
The Chicago bungalow is a lesser-known yet still charming home style that you'll find throughout the midwestern region in the United States. Chicago bungalows reflect the historic and iconic 1920s Chicago style, using a lot of brick as a defining characteristic of this style of home.
Some Chicago bungalows also include elaborate wood siding or other exterior features that make each home very unique. They also come with large yards neatly organized with trees, lawns, and places to sit around and chat with the neighbors.
Craftsman Bungalow
Looking for a taste of pure American architecture? Nothing embraces the history and spirit of Americana quite like craftsman-style houses. Craftsman is its own popular architectural style, and a craftsman bungalow makes for a quintessential look.
Craftsman bungalows are defined by classic bungalow architecture and an American farmland look: street-facing front facades, lots of gables, shingled roofs, scaled wooden designs, and dark-colored siding. Large eaves hang over long porches in the front. Additional wooden features and hand-constructed features make the craftsman bungalow iconic.
You generally have freedom of expression when it comes to your color and style choices. However, most craftsman bungalows feature dark natural tones, such as a dark green stain or rich woody brown to blend in better with the surrounding nature. After all, a bungalow isn't complete unless it is surrounded by nature.
Prairie Bungalow
Similar to the craftsman bungalow is the prairie bungalow, which you will most likely see in the flat states across the central U.S. In fact, the original prairie bungalow style was developed by the Prairie School, a group of architects based in Chicago.
Prairie houses are defined by large columns and piers in the front, which serve both as a decoration and as much-needed support for the giant roofs. Roofs typically slope downward and hang low over the front porch in a classic American style. This boldness is contrasted by flat chimney structures and thick trim that serves as exterior siding. On the inside, you're likely to find contrasting building materials on the walls.
Prairie homes are eclectic. There's a piece of American history in each one. A prairie-style bungalow can be a good choice for you and your family, especially if you live in the midwest and are looking to have a decent amount of land.
Modern Bungalow
Many types of homes can be classified as "modern", and the bungalow is no exception. Modern bungalows are defined by curved corners, rather than sharp edges, as well as newer, more sustainable materials. For example, modern bungalows have a lot of glass and concrete. Depending on where you live in the United States, some modern bungalows are composed of brick as well.
The interior of a modern bungalow can vary in style and design. Most feature open-concept spaces that are light with bright and neutral colors and not too many accents. Modern and even contemporary interior designs are recommended for a modern-style bungalow.
Chalet Bungalow
A chalet bungalow is most often seen as a subcategory of the California bungalow, and sometimes of the Chicago bungalow. You can find chalet bungalows in a variety of different exterior styles, typically featuring brick with thick wooden siding.
The biggest factor that makes chalet bungalows unique is the fact that most of them have more than one story. Chalet bungalows typically feature a second-story loft or a small area on the second floor that can serve as a living room. Otherwise, a chalet bungalow shares many of the same characteristics with other types of bungalows, and the creative decision for interior design largely rests on the homeowners' shoulders. (There are instances where historical societies and homeowners' associations will give you a strict set of rules to follow when it comes to choosing an exterior paint scheme for your bungalow home.)
Tudor Revival Bungalow
Another emerging bungalow style is the Tudor revival bungalow, which you may find in New England or even across the pond in the United Kingdom. A Tudor revival bungalow is defined by very steep roofs, tall pitches, and fancy chimneys. A lot of work goes into the exterior facade, especially when it comes to the roof. Some Tudor revivals are built in a half-timber style.
On the walls, you'll find plenty of tall windows with old wooden frames. Other things are tall and narrow as well, including decorations and wooden siding. The inside is typically decorated in a European revival style, with dark colors and rich patterns to reflect a feeling of elegance.
Cape Cod Bungalow
Speaking of New England, the cape cod bungalow is a long-time favorite. Classified by the many gables, steep roofs, and a chimney in the center of the home. Most cape cod bungalows are different than other bungalow styles because they are almost always perfectly symmetrical.
Cape cod bungalows originated with the architectural stylings of William Gibbons Preston before the turn of the century. These bungalows were designed to be simple, one-story dwellings with plenty of front and back yard space. These homes are usually a little larger in size than most other bungalows.
Find Your Dream Bungalow Today
With so many different types and styles of bungalow homes out there, it's a tough choice to figure out which one will work best for you. Each bungalow home comes with its own unique characteristics and personality, making the bungalow one of the most charming home categories on the market today.
Whether you are planning on building your own bungalow home, or you have your eye on one that's been sitting in your favorite neighborhood, there are plenty of ways to enjoy this great type of home. If you're in the market for a small home with plenty of yard space and simple, historic designs, a bungalow may be the right option for you.
The bungalow is the biggest architectural trend of 2020, and it's easy to see why. Cute and characteristic styles surrounded by huge landscaping opportunities, all while keeping costs down, sounds like a win-win situation for most Americans looking to own a home. Once you find a bungalow that you love, its style and rustic charm will find a special place in your heart for years to come.
This is an image roundup post, curated to showcase and promote other reputable contracting companies' and their amazing work. To have any of the images removed, please reach out to us and we would be happy to do so.
Other Great Articles to Read: