Deck railings do more than keep your loved ones safe. As a matter of fact, deck railings work great in giving support, privacy, and sometimes visual interest. Regardless of whether you need wooden deck railing ideas or metal deck railing ideas, these beautiful outdoor spaces below will certainly inspire your very own patio or porch. In fact, there is no greater time than now to deal with that much-anticipated deck makeover. Your home's backyard deck is truly an excellent spot to expand the character of your home's interior.
STAINLESS STEEL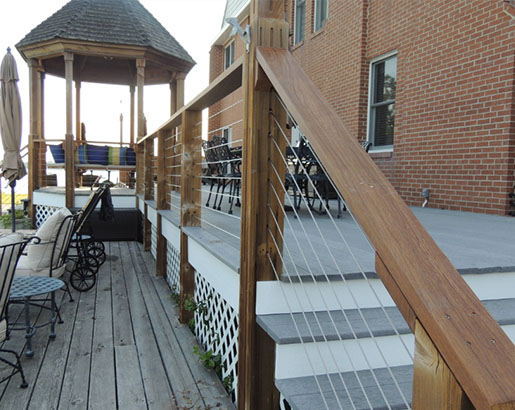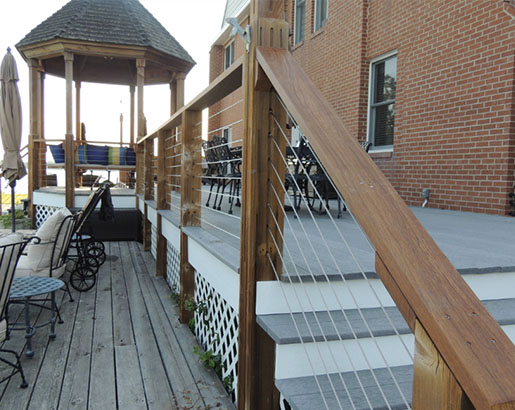 Modern deck with stainless steel cable railing and end fittings.
SPECTACULAR VIEW
Stainless steel cable gives way for spectacular views.
GLASS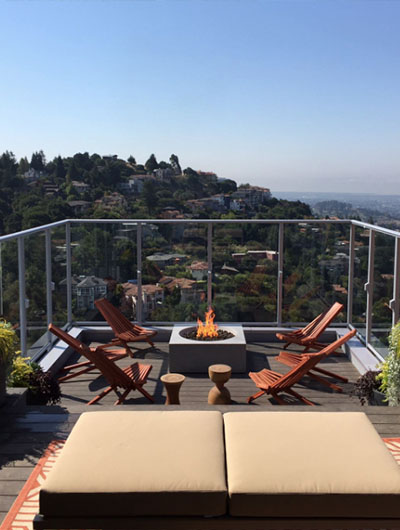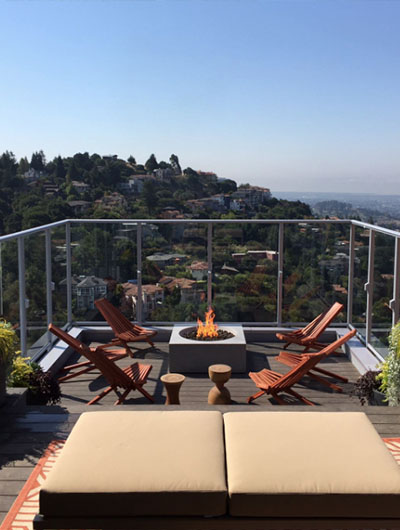 The tall glass railings offer wind protection while enjoying the incredible views.
GRID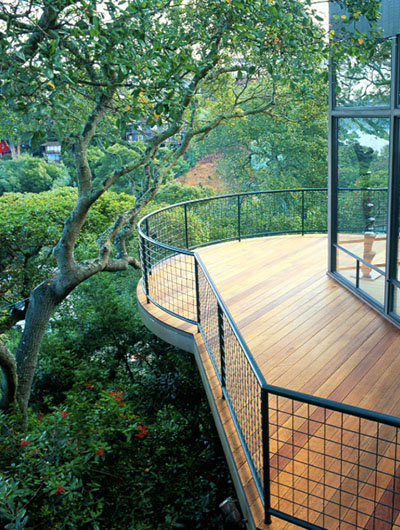 Custom deck railing design with grid panels.
WELDED RAIL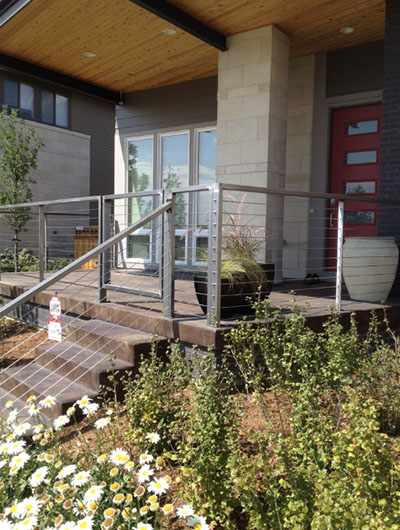 Welded post and top rail with stainless steel cable railing infill.
TRADITIONAL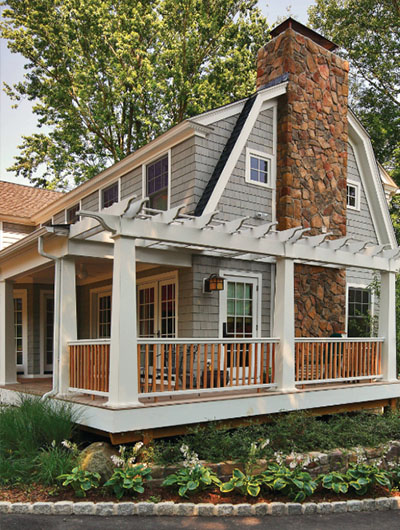 The orange and white railings match the overall vibe of the house.
In the same way, you cautiously pick your paint colors to beautify the walls of your home, your horizontal deck railing ideas are the "walls" of your deck. Aside from offering a required safety measure, railing also defines the area, providing it a definitive frame.
Also, you can utilize various materials to make different styles that complement your home design. At times, a similar base material can offer multiple looks based on the design and finish. Check out our cheap deck railing ideas to see countless ways to guard your deck.
This post about deck railing ideas will assist you with looking through your options and finding the right one for your home. Enjoy!
HORIZONTAL RAIL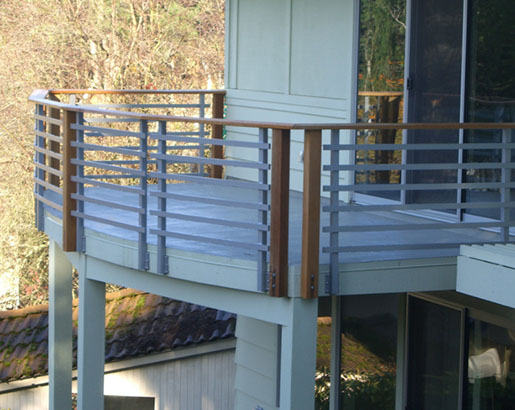 Sturdy horizontal rail system for this contemporary deck.
CRAFTSMAN DECK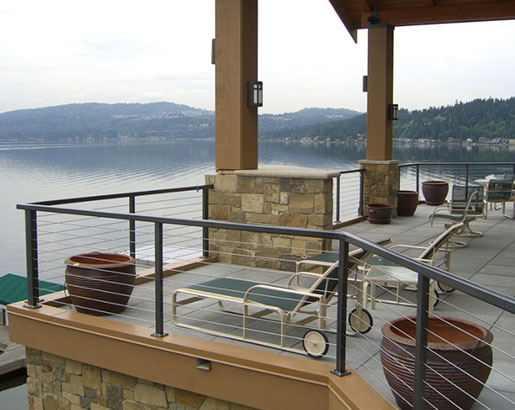 Cable deck railing provides protection, as well as great views.
CONTEMPORARY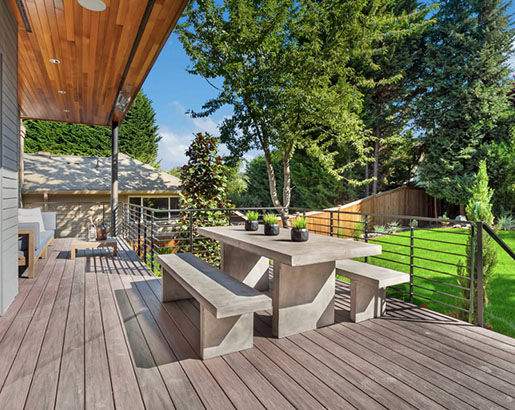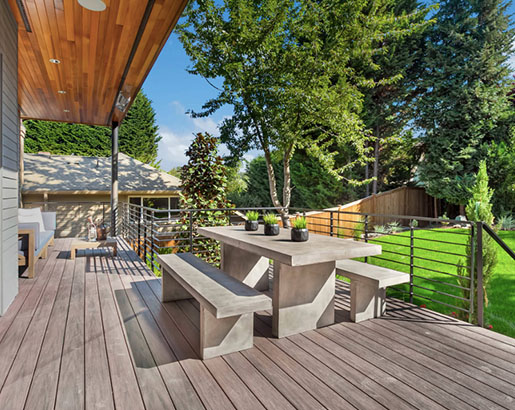 Your friends and family will surely enjoy times outdoor with this awesome deck.
GLASS INFILL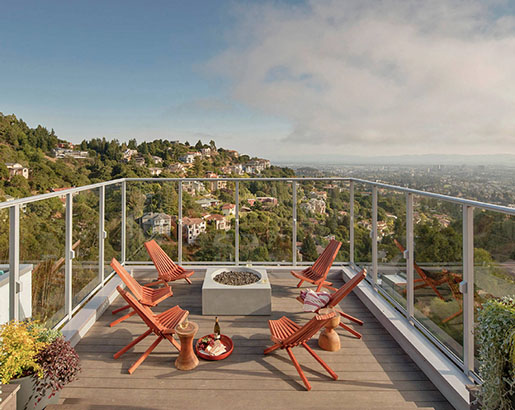 Glass infill railing with LED post accent lights.