HOME REMODELING IN HINSDALE, IL
CHICAGOLAND | WESTERN SUBURBS | DUPAGE COUNTY | KANE COUNTY | WILL COUNTY
HOME REMODELING & RENOVATIONS
Every home reaches a point when it inevitably feels a bit tired. The same wall color, the same wood flooring, the same furniture placement etc.   Is it not time for some much-needed change?
A full home remodel can be a lot of work and be quite pricey, but it is all worth it. Not only do you add value to your home, it brings fresh life to it. Considering the amount of work and money home renovation involves, it is paramount that you have the best professionals working on it. At Sebring, we have dedicated ourselves to serving our clients with utmost professionalism, grace and passion. We know what it takes to achieve a successful home remodel and we are more than ready to go the extra mile to see your home enjoy a fresh new look.
What it Takes
Home renovation is by no means a project to be taken lightly. A precise project plan has to be made taking into account all aspects involved in the project, including those that might come up unexpectedly. You also have to consider your budget, weighing the cost of achieving your dream home against what you can actually afford. Another important consideration is that of time. A good remodeling project should be done within a strict, but flexible, timetable. This is important in keeping costs down and making the house fully livable as quickly as possible.
All this might feel a little bit overwhelming, but we are here to make it look easy. We have over 15 years' experience and plenty of skill under our belt. In the many years we have helped clients renovate their homes; we have encountered just about every kind of situation you can think of. We have solved some pretty tough problems, come up with creative solutions and worked hard to make each and every project a big success. But what we look forward to most, is the satisfied and happy look on our clients' faces when we hand over the finished project to them.
Knowing that we helped our client get what they desired most is why we do what we do. Our home remodeling services in Hinsdale are geared towards creating reality out of dreams and seeing that our clients see their visions become an actual part of their homes.
A Guarantee of Quality
Home remodeling takes a lot of planning, experience and skill to successfully pull it off.  At Sebring Services, we see what we do as more of a responsibility towards our clients. We are in a position to provide the highest quality services in Hinsdale and we spare nothing in doing so.
Whether you want a room addition or a complete overhaul of your house, we can work together to see it happen. The first step is to arrange a free no-obligation consultation with you. Contact us today to set a date. From there, we come up with a comprehensive project plan.   Let's get down to work.  We look forward to witnessing dreams coming true.
BUDGETING YOUR RENOVATION
OUR PROJECTS
David & Wendie's Bathroom Remodel Pictures
Bryan Sebring
2018-11-08T11:55:51+00:00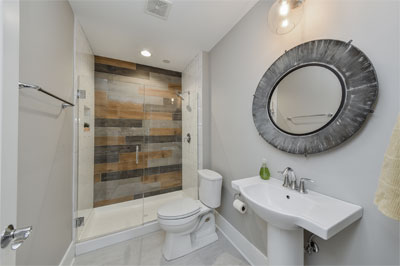 SCHEDULE YOUR CONSULTATION
" As soon as I had a meeting with Bryan Sebring and he drew up an initial proposal, I knew I was done shopping for contractors. When you meet someone that you know you can trust implicitly to assist you with major decisions and send you to good suppliers, and whose staff you can trust in your house for 8 weeks without any homeowner supervision, your decision transcends price… "
" I would highly recommend Sebring Services! All those that were involved in my home remodel were both professional AND nice. Bryan provided all services that were expected and on some occasions went beyond with what was necessary just to make us happy. Thanks Sebring Services! "
" My experience with Sebring Services felt right from the start – I felt comfortable and at ease from the first meeting and throughout the entire project. The entire team was extremely friendly and professional and always helpful! They were prompt in answering questions and returning calls and very accommodating. They were clean and courteous and respectful, which I truly appreciated. I would definitely recommend using Sebring Services!! "
" We used Sebring Services to remodel our bathroom. They were very professional and the end result is just beautiful! Everyone was prompt, courteous and very skilled. The price was very fair. Justin, in particular, went out of his way to make sure everything was perfect! I highly recommend Sebring Services! "
FREE REMODELING 101 E-BOOK