Brentwood Kitchen, Bathroom and Basement Remodeling
Nashville Suburbs | Williamson County
General Contractors Brentwood and Home Remodeler Brentwood TN
Sebring Design Build is pleased to announce that it now offers interior design and renovation services in Brentwood, Tennessee. If you reside in Brentwood or the neighboring suburbs, you may contact our remodeling specialists to discover how to make your renovation dreams a reality.
We are committed to listening to your demands to build the ideal personalized home renovation plan. We will be with you every step of the process, from the very first phone conversation through the final house inspection. We will assist you to choose the optimum design, style, and budget for the project you have in mind. By having an initial talk with us, you can determine whether we are the ideal match for you.
One of Sebring's guiding principles is that communication goes a long way. We will never jeopardize the possibility of having complete, clear, concise, and honest communication with you. We will not stop working until everything meets your expectations, not ours.
What distinguishes us from others?
We listen. We will assist you in addressing all aspects of your upcoming home renovation, including finances, design styles, and architectural limitations. Sebring Design Build will create a personalized plan for you using our in-house CAD software.
If you want to reconstruct your kitchen, renovate your bathroom, or construct a new house from the start in Brentwood, Tennessee, our remodeling professionals can assist you. No remodeling project is too large or too little for our accommodating crew.
Bryan was born and raised in Glen Ellyn, Illinois and has been in the construction industry since 1993. He opened Sebring in 1999 and has been doing what he loves ever since; remodeling & home building while developing close friendships and lasting relationships with customers.
In 2020 Bryan decided to move the Sebring family to Franklin, Tennessee, a suburb of Nashville to support his eldest daughter Brye as she continues work with her record producers on her next song releases. In addition, Sebring has launched a second location and Bryan continues to travel between both locations.
Brentwood Remodeling Project Photos
Regarding our previous work, the outcomes speak for themselves. We have constructed new bathrooms, enlarged existing kitchens, and even added extra family rooms to houses of various sizes. We can assist you in investing in a total makeover or a modest room refresh, providing distinctive effects and a space you will adore.
Sugar Grove IL Master, Guest, and Hall Bathroom Remodel Projects
Bryan Sebring
2023-10-23T15:01:23-05:00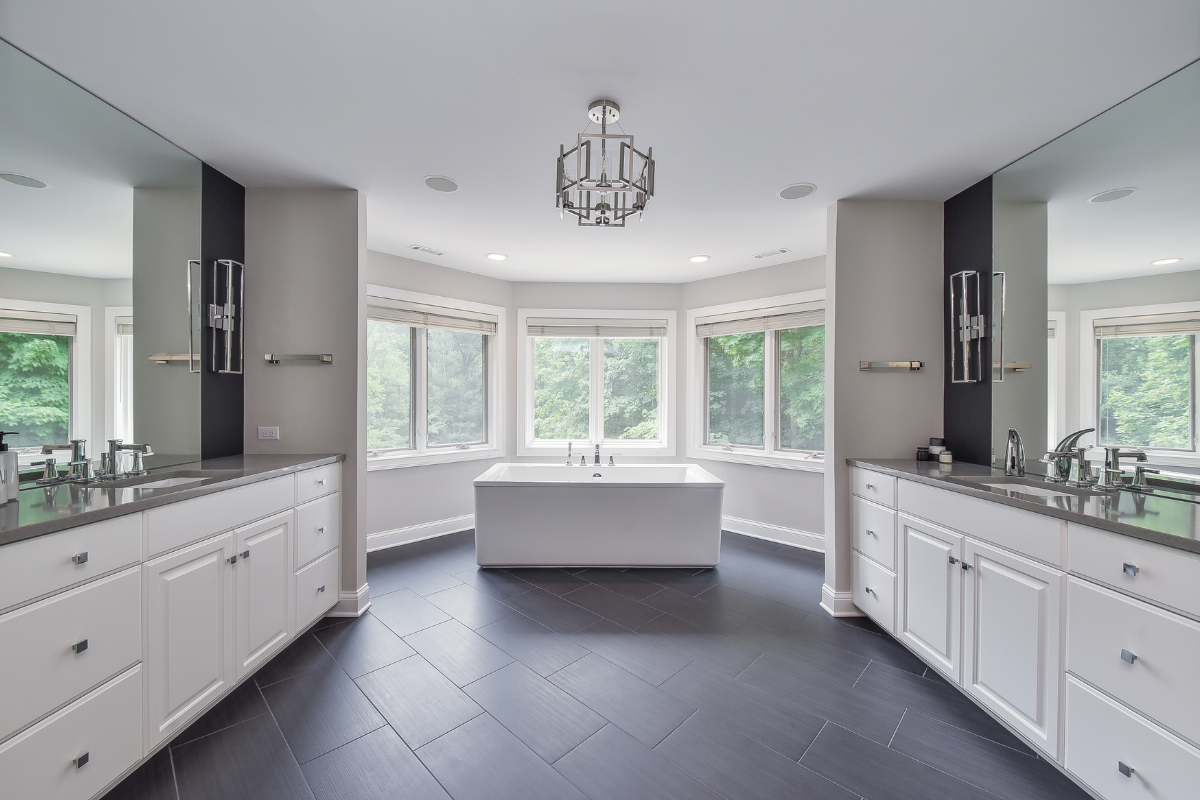 Brentwood Remodeler Reviews
As we strive to give the finest services and customer care, we depend on our customers to help spread the word. Because meeting the needs of our customers first is our top priority, we have allowed them to offer testimonials for the benefit of others.
Our success depends on our devoted clientele and satisfied consumers. We can provide brand-new home remodeling and renovation services in Brentwood as a result of the evaluations posted by our grateful customers. Consider what some of our most recent customers had to say about our home renovation and design services:
Why do so many customers choose Sebring Design Build versus other contractors? As a resident in Brentwood, you know that you have several home modification and restoration alternatives. Because we are not pleased until you are, our design, construction, and customer service teams are unmatched.
" As soon as I had a meeting with Bryan Sebring and he drew up an initial proposal, I knew I was done shopping for contractors. When you meet someone that you know you can trust implicitly to assist you with major decisions and send you to good suppliers, and whose staff you can trust in your house for 8 weeks without any homeowner supervision, your decision transcends price… "
" I would highly recommend Sebring! All those that were involved in my home remodel were both professional AND nice. Bryan provided all services that were expected and on some occasions went beyond with what was necessary just to make us happy. Thanks Sebring! "
" My experience with Sebring felt right from the start – I felt comfortable and at ease from the first meeting and throughout the entire project. The entire team was extremely friendly and professional and always helpful! They were prompt in answering questions and returning calls and very accommodating. They were clean and courteous and respectful, which I truly appreciated. I would definitely recommend using Sebring!! "
" We used Sebring to remodel our bathroom. They were very professional and the end result is just beautiful! Everyone was prompt, courteous and very skilled. The price was very fair. Justin, in particular, went out of his way to make sure everything was perfect! I highly recommend Sebring! "
Kitchen Remodeling Brentwood Tennessee
The kitchen, the heart of every house or apartment, is crucial for several daily tasks. In addition to being a location to store and cook daily meals, the kitchen is often where the whole family gathers after a hard day. The kitchen may be the room you are most eager to show off guests when they arrive for your housewarming party. You have every right to be pleased with your exquisite kitchen.
The kitchen should represent your personality, style, and comfort preferences. At Sebring Design Build, we consider all of your preferences and incorporate them into a design that reflects your way of life. We can assist you in turning your thoughts and desires into a reality that surpasses your expectations.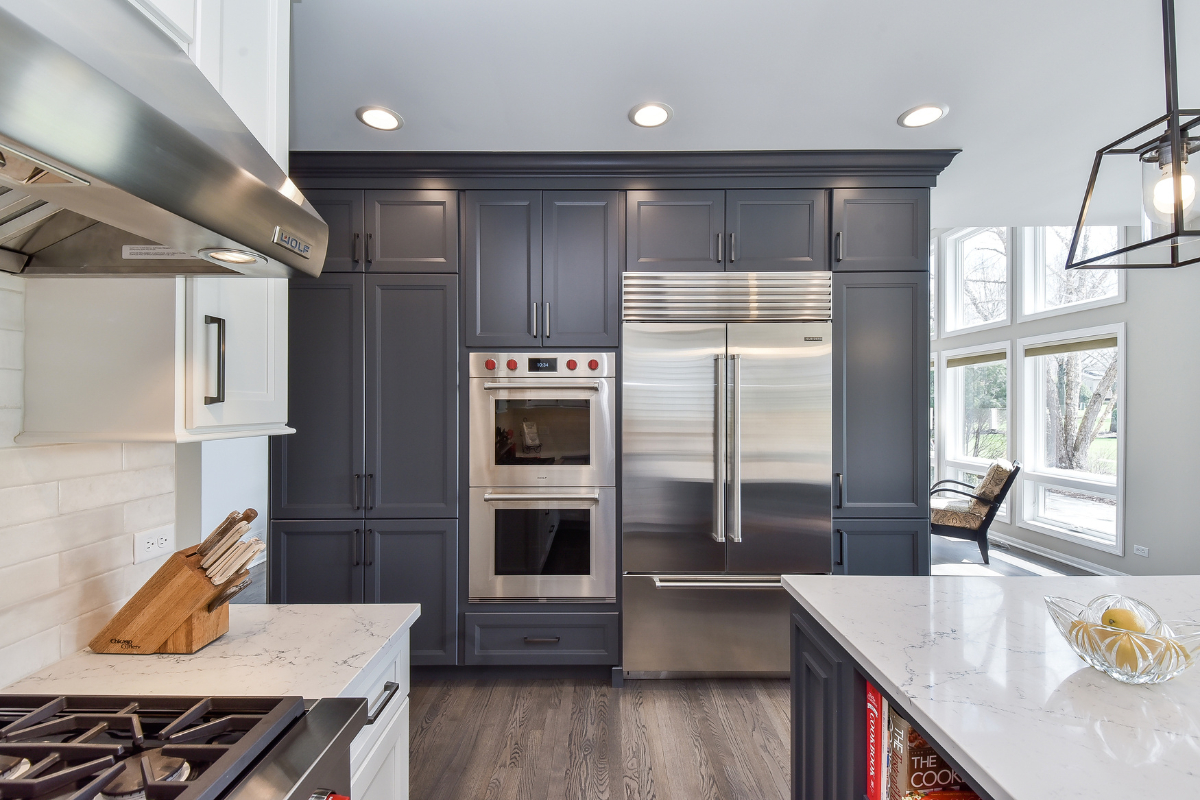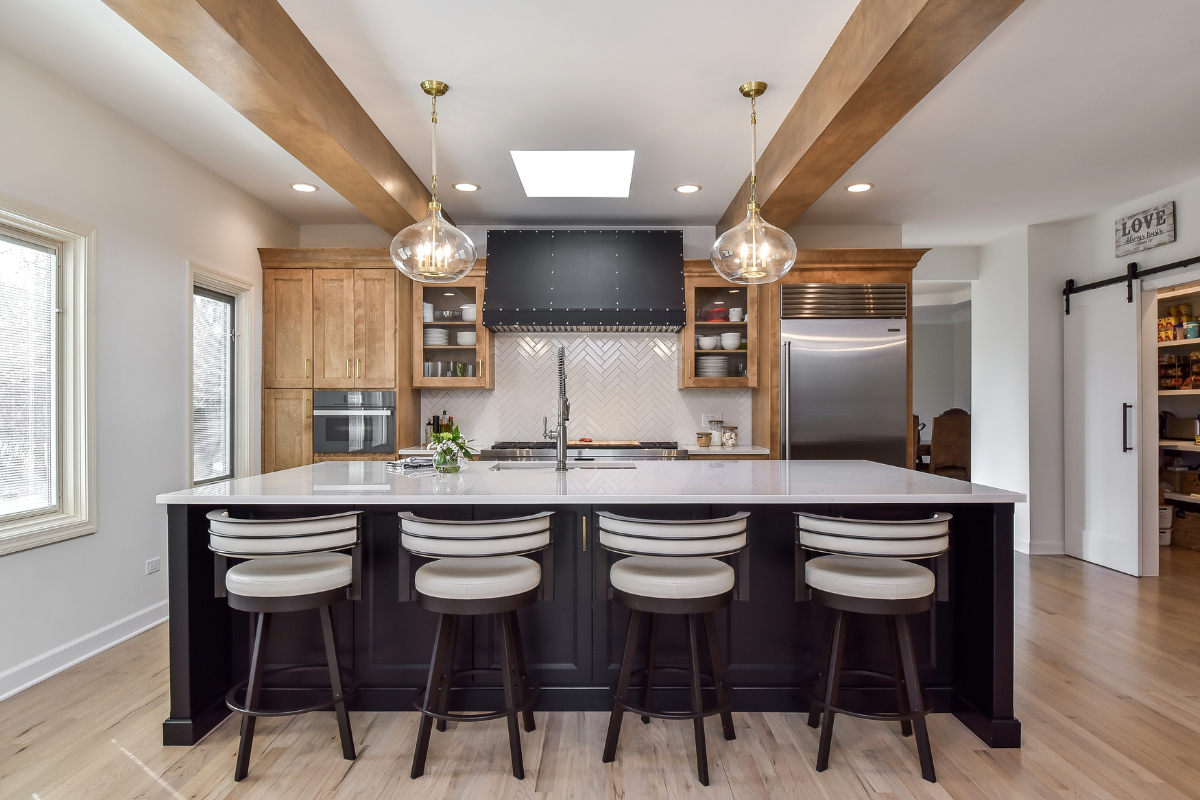 What are the specifics of a kitchen design job in Brentwood? Our renovators provide customized planning and design services for every project and sufficient guidance and resources to assist you throughout the process.
Here are some of the services you may anticipate if you employ kitchen remodelers in Brentwood, Tennessee:
New kitchen island installs or replacements
Wall demolitions to expand the space
New work surfaces
Placement of cabinets
Designs for flooring and backsplash
What Sets Sebring Apart From Other Design Build Companies
There are a variety of do-it-yourself kitchen renovation options available. But if you are wary of DIY projects, you can save a great deal of time and worry by hiring a contractor who listens to your needs and preferences. While it is gratifying to engage in a project on your own, you may not obtain all the advantages that professional remodeling work can provide.
Therefore, many Brentwood homeowners pick Sebring Design Build for their kitchen renovations.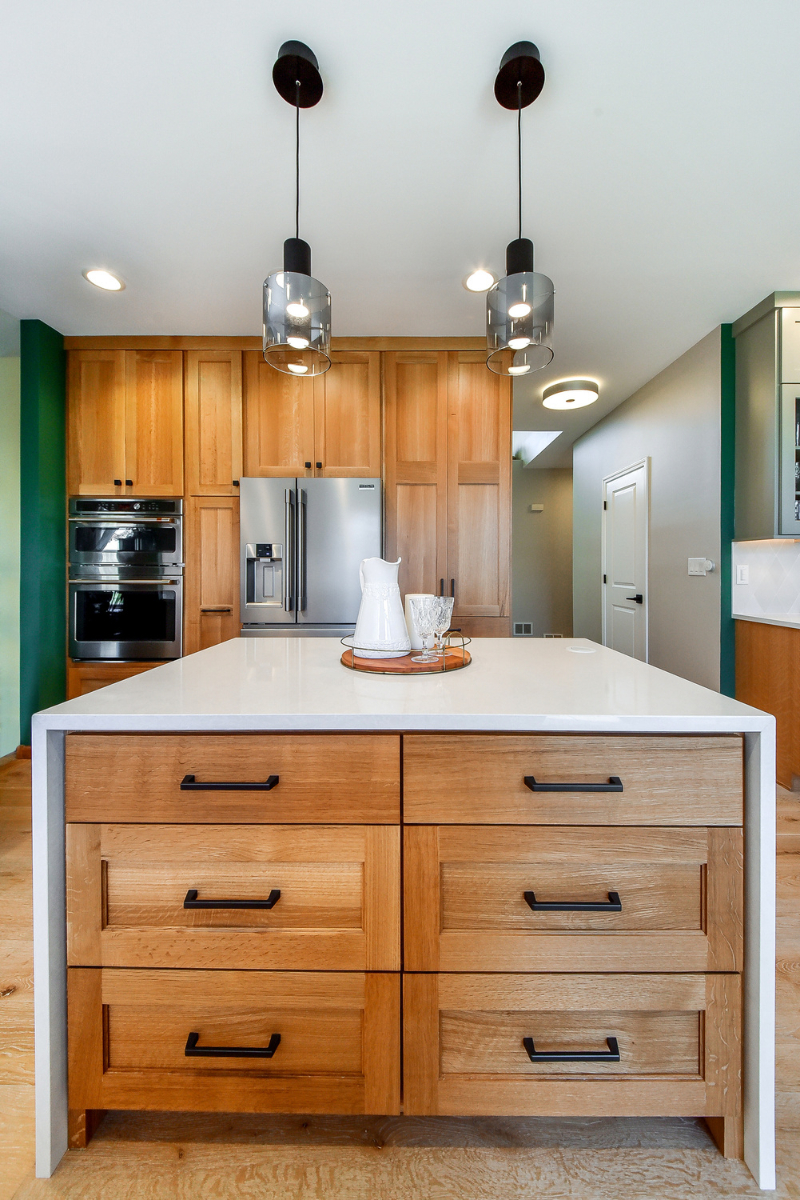 However, why are we the greatest option for you?
Industry-Leading Experts in Construction: We have earned a reputation as one of the most dependable kitchen remodelers in the region since we provide construction and design services for any size project. We ensure that all labor is durable and of great quality.
Improved Value: When you engage in a home improvement project, you are not just investing in your preferred aesthetic. You are making a long-term commitment to enhancing your home's worth. New construction and recent renovations may add thousands of dollars to the value of your property, which will be useful if you decide to sell in the future.
Design & Planning Services 24/7: As soon as you begin a project with us, we'll pair you with one of our in-house designers, who will assist you in creating the ideal remodeling plan. You may work together to develop a fantastic kitchen idea, with adjustments and requests accessible at any stage.
Enhanced Functionality: Improving the functionality of your kitchen improves your quality of life. Since the kitchen is such a versatile section of the house, it is essential that all of the room's duties can be performed with ease. Our designers can help you organize your kitchen so that you have equal ease of access to your utensils, appliances, ingredients, and storage units.
Planning for Your Brentwood Kitchen Remodel Project
Do you want to renovate your kitchen but do not know where to begin? Drawing up your plan is the first stage in the remodeling process. When you do not know what to prioritize first, the brainstorming process may be both entertaining and daunting.
To assist and evaluate your home remodeling requirements, our Brentwood remodeling experts can assist you in assessing the following kitchen renovations:
Windows & Doors: Without many windows and doors, a kitchen is incomplete. Since Brentwood enjoys abundant sunlight throughout the year, you shouldn't miss out on the chance to allow natural light to stream in. This may be a good moment to reassess the positioning of doors and windows to allow in more light.
Sinks & Plumbing: The kitchen sink is the room's focal point. It is essential to pick a sink that complements the rest of your style, but it may be difficult to do so if the rest of your style has not yet been determined. We will assist you in choosing the ideal height and width for your sink.
Work Surfaces: The countertops are required to provide enough working surfaces. Even if your kitchen is on the smaller side, there should be plenty of counter space available. Never undervalue the significance and use of a kitchen countertop.
Layout: One of the cardinal laws of kitchen design is that all essential components must be readily accessible from one another. Being able to move in a straight line from the refrigerator to the sink to the stove might increase the space's efficiency. Our designers will keep the guideline in mind while also taking your preferences into account.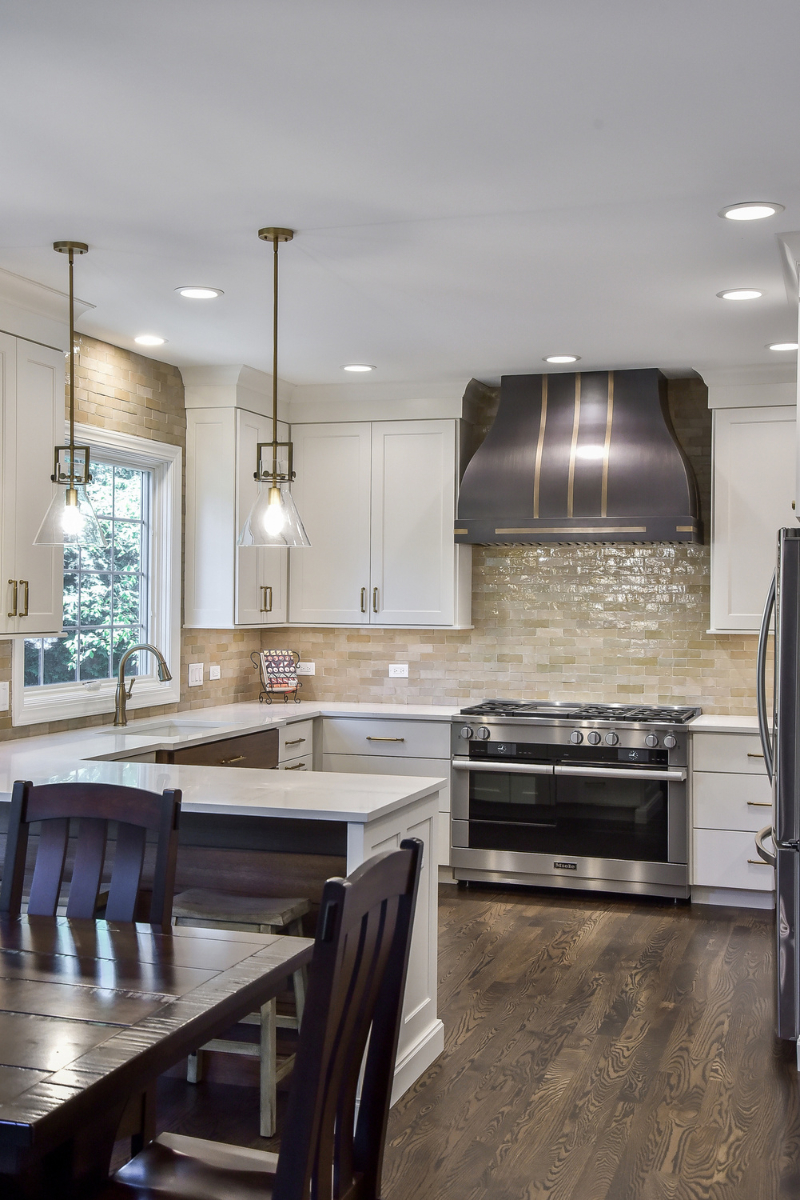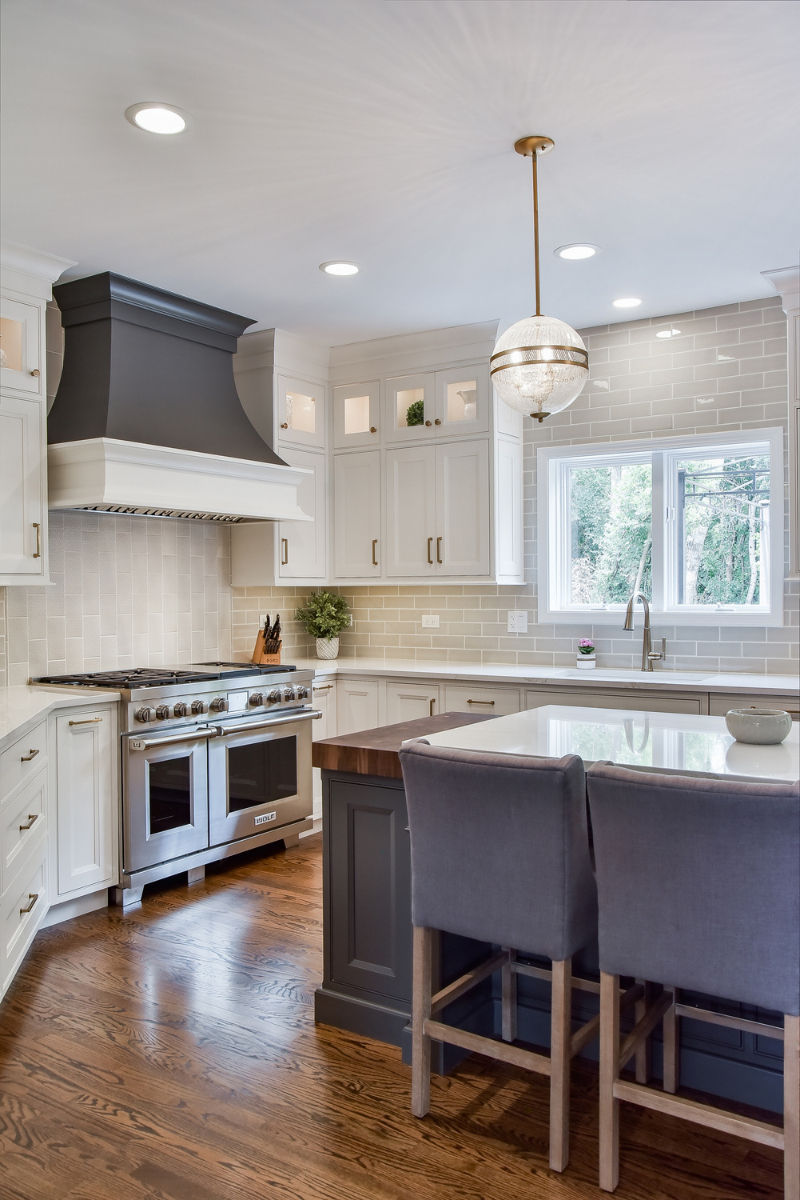 Update Cabinets
If you plan to upgrade kitchen floorplan cabinets, that will take a lot of effort. This is the most time-consuming and labor-intensive aspect of a kitchen renovation for project location Brentwood. Cabinets are highly regarded because they offer convenient storage space and contribute to the room's aesthetic appeal. If you plan to move them, you will need a professional to do that. Painting cabinets will give a fresh look too!
We have a variety of designs and materials to meet your requirements and desired completion date. At Sebring Design Build, we sell the economical Welbourn Cabinetry collection of cabinets, which includes both conventional and contemporary options, regardless of your residence project location.
When selecting the proper kind of flooring, you may want to consider:
Door Designs: Cabinet doors are the most visible element of the cabinet. Thus their decorating and design are often the most crucial aspects of the procedure.
Colors: Our inventory and materials enable you to pick from 80 cabinet colors and finishes, allowing you to discover the best possible fit for your design demands.
Hardware: The final touch consists of handles and knobs that are certain to stand out in a crowd. Choose from chrome, metal, brass, or painted wood for a distinctive touch to the project.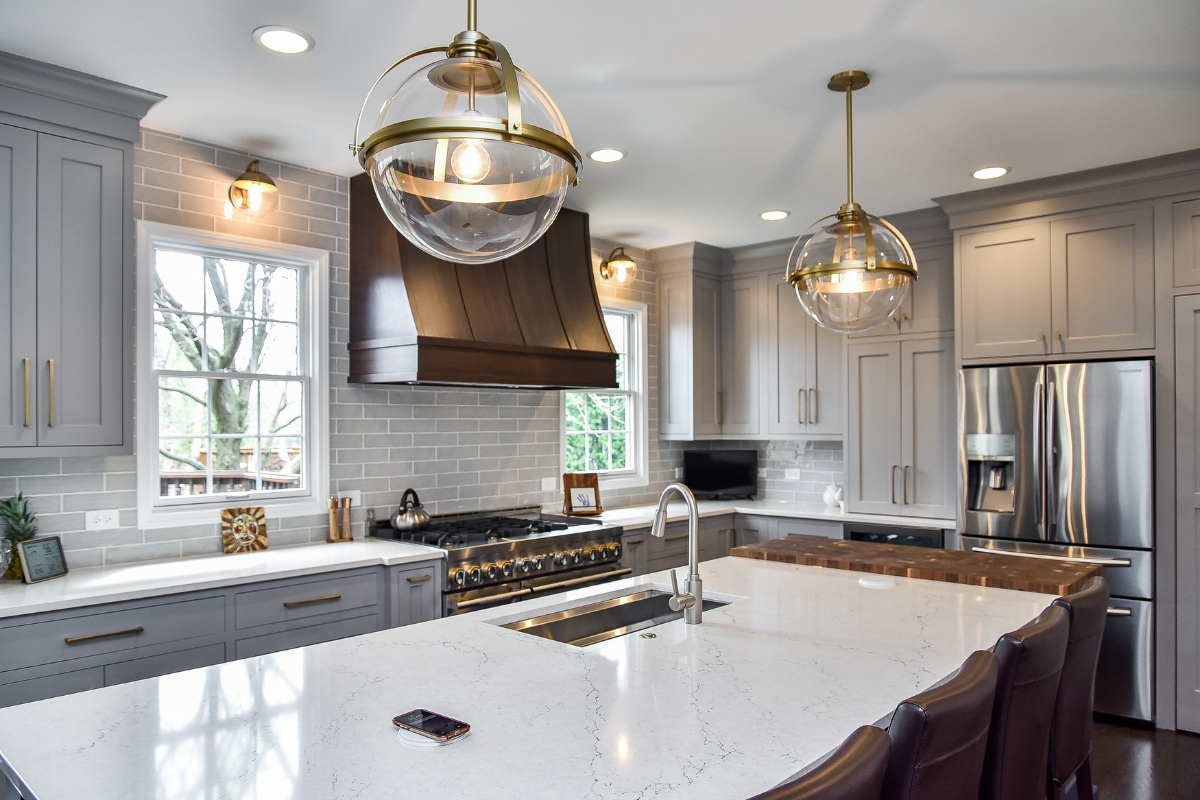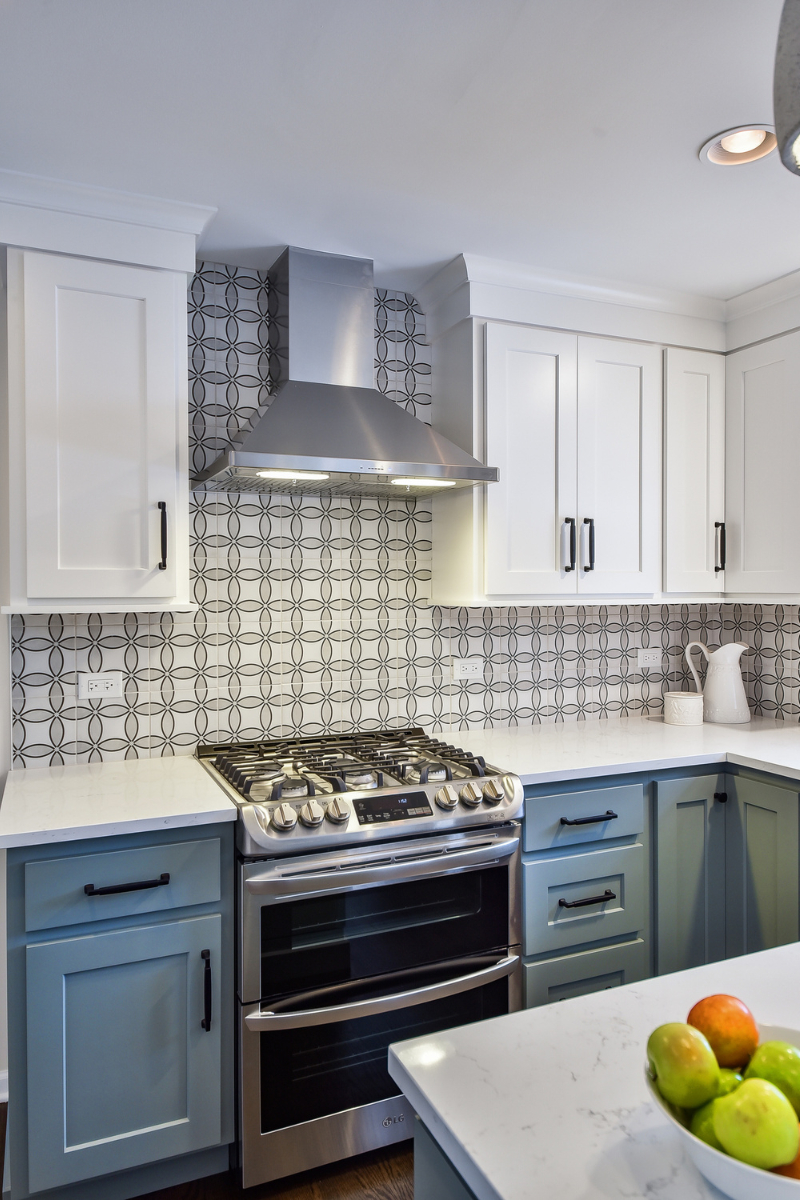 Renovating Your Flooring
In the stress and commotion of your kitchen renovation project, it is easy to overlook something that has always been directly beneath your feet: the floor! New flooring may improve the appearance and value of your kitchen, but it can do so in a manner that does not distract from the room's primary focus points.
Our specialists recommend various flooring solutions, ranging from tile to hardwood, to give your kitchen a fresh, exciting, or beautiful appearance.
We offer quality home improvements in your flexible location home in Brentwood.
Replace Old Countertops
The countertops are unquestionably the most eye-catching element of the space, and a pair of sparkling new stone slabs may attract the attention of almost everyone. There are bespoke and prefabricated solutions with various stone types available on the market. Choose from marble, granite, quartz, and natural stone to maintain continuity in your kitchen renovation designs.
Add A Kitchen Backsplash
The backsplash is one of the kitchen's finer elements, yet it may still make a significant impact. Consider the backsplash as one of the final touches that may offer a splash of color or link the room's upper and lower portions. It isn't easy to realize how something as minor as a backsplash may make a difference if the big picture is not considered. Therefore, our professionals at Sebring Design Build are there to assist you at every stage of the process.
Want a kitchen remodel? Contact our Brentwood kitchen remodelers as soon as possible to book a consultation. Our Brentwood TN kitchen designers may provide you with ideas and recommendations without any commitment to kitchen remodels. Find the right price and project recommendations on our website for your premier quality home.
Brentwood Bathroom Remodeling and Brentwood Bathroom Design
The bathroom is one of the most important and practical rooms in the home. You spend time in the bathroom from the moment you awaken until the last moments before bed. It is a place where you can enjoy your solitude while simultaneously attending to your hygiene requirements. Because of this, your bathroom must be a pleasant environment.
A bathroom renovation project in Brentwood might be the ideal way to feel better about the condition of your bathroom. If you are weary of walking on cracked tile and soaking in a porcelain tub that no amount of bleach will clean, it is time for a total makeover and have a more than average bathroom. For cost or quotation, call us today.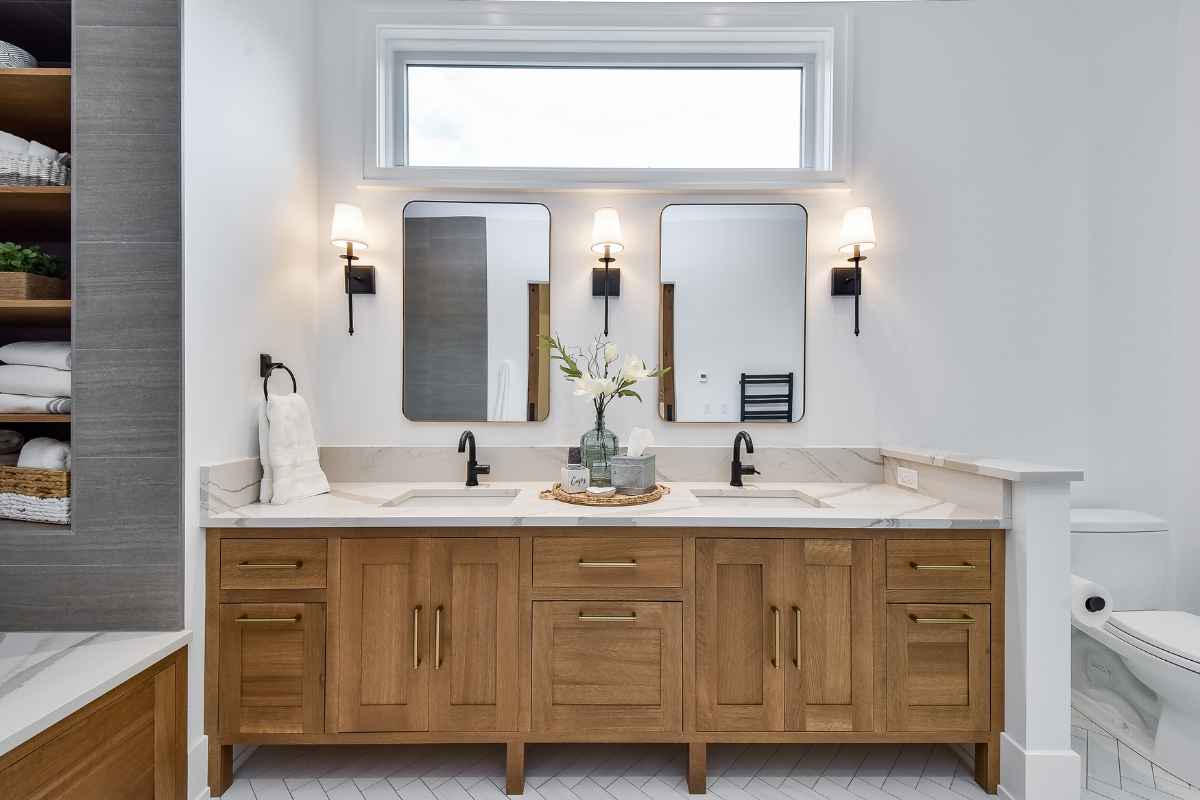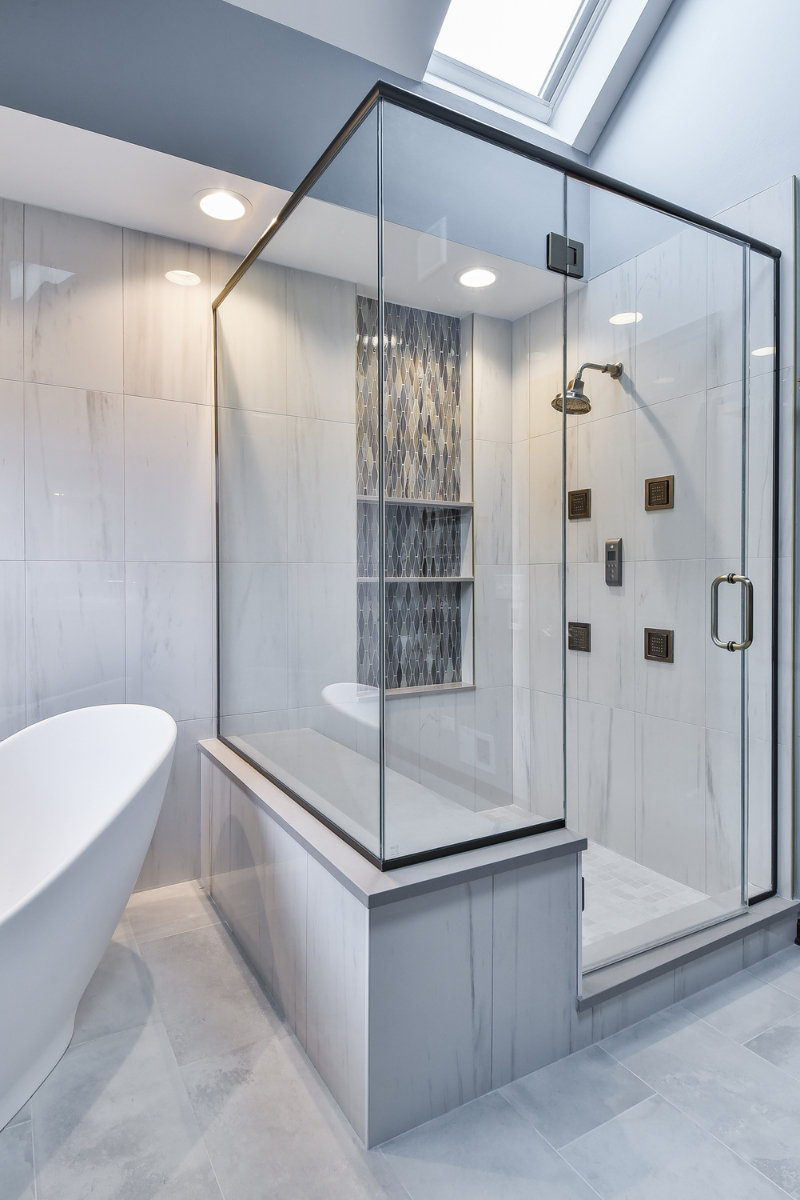 Old bathrooms are less functional and less aesthetically pleasing. A terrible bathroom may significantly reduce the value of your property, which can make you feel even worse whenever you use it. You deserve the efficient and modernized bathroom of your dreams.
However, a competent bathroom remodeler is just as important as a modern bathroom. Our skilled bathroom designers and remodelers at Sebring Design Build can assist you in transforming your area into a tranquil retreat. Regardless of the condition and size of your bathroom, we can help you revitalize it with a makeover that will make you feel like you're on vacation every time you take a bath.
What does a Sebring Design Build bathroom renovation project look like? Our full-service contractors and one-on-one design teams are dedicated to providing a one-of-a-kind bathroom renovation experience for your Brentwood home. We want to make your ideas come true in any way possible. We can assist you in locating the products and costs that best fit your tastes.
Your new bathroom will include:
High-Quality Construction: Our Brentwood bathroom renovation team is comprised of pre-screened professionals with extensive industry expertise. We promise that all work will be completed on time, and we will never deviate from the timeline we established with you. We clean up after ourselves and adhere to the most effective regulations and safety procedures. We are accurate and meticulous from start to finish.
Style: It is essential that your stylistic preferences be accommodated in every manner feasible. We will use all our available materials and resources to assist you in achieving your desired bathroom design. In addition, we can give guidance and let you know which design aspects best combine practicality and aesthetics. There's no reason why you shouldn't enjoy the advantages of both worlds.
Communication: From the first consultation until the final inspection, we are in constant contact with you. We will pay close attention to your preferences and requirements in order to fully comprehend your goal. The more information you provide, the simpler it will be for us to realize your idea.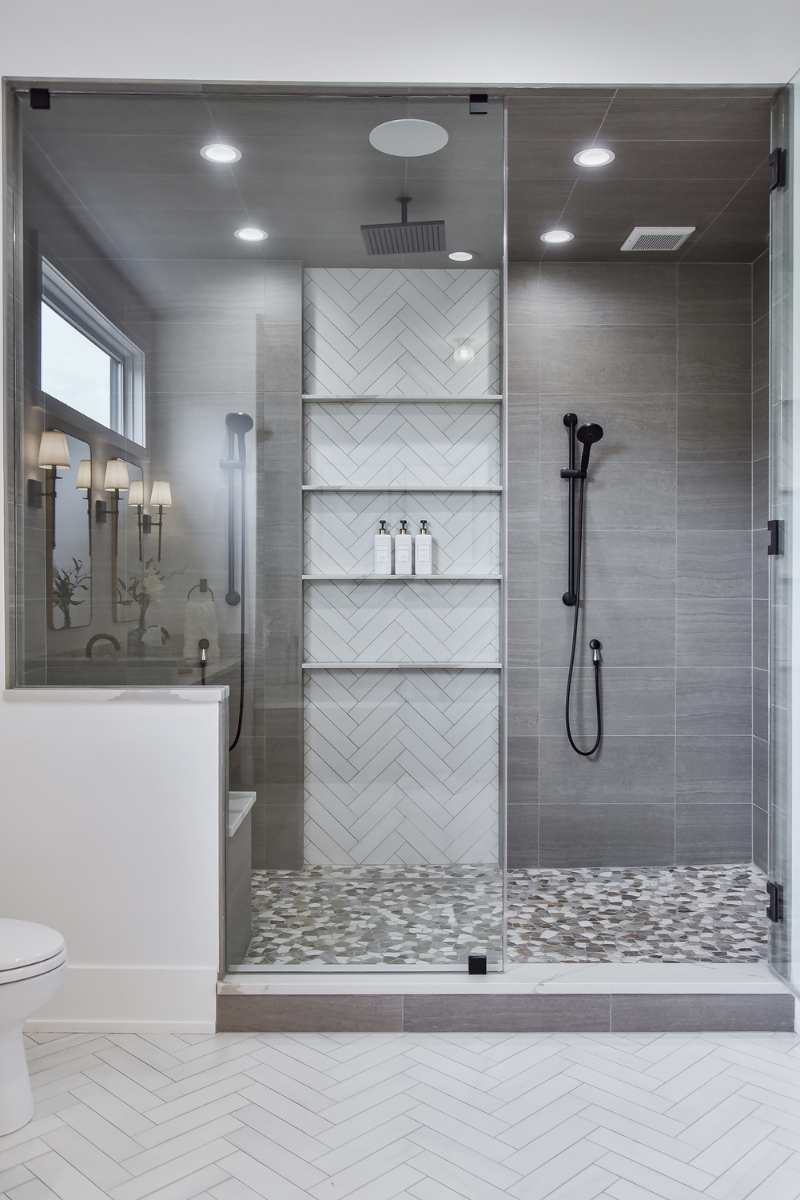 Brentwood Bathroom Designs
If you are like most Brentwood residents, you use your bathroom for both dressing up and dressing down. The bathroom is the same location where you get ready for an evening out and return to clean up before bed. It is not only for your necessities but also for your style. It makes sense that your bathroom should be built to suit your own style!
We can assist you in selecting the proper equipment, installation, colors, and features for your new bathroom through a remodeling plan. Not only will you begin to appreciate your bathroom, but you will also raise the value of your property over time.
Sebring Design Build provides both modest and extensive bathroom renovation services to Brentwood consumers. Due to the limited size or problematic positioning of the facilities, many homeowners abandon the idea of ever upgrading their bathrooms. Regardless of the problem, we can help you change the bathroom into a whole new area.
With the proper tools and knowledge, everything is possible. But we would be nowhere without the fundamentals. We will first review and focus on fundamentals such as:
Cabinets: It is essential to maximize storage space in tiny bathrooms and provide enough storage space in larger bathrooms. You may improve the efficiency of your new bathroom by incorporating additional storage cabinets and nooks and niches.
Bathtubs and Showers: Probably the most significant feature of the bathroom (apart from the toilet, of course), baths and showers are among the first to be upgraded during a renovation. There are several bath-shower combinations and freestanding showers available on the market.
Flooring: You may replace the old tile with heated flooring or invest in new tile to increase its moisture resistance. The floor maintains the integrity of the rest of the bathroom and should not go overlooked.
Fixtures: Toilets, sinks, and other fixtures are necessary for every kind of bathroom. You may increase the size of your toilet to match the overall proportions of your bathroom while conserving space.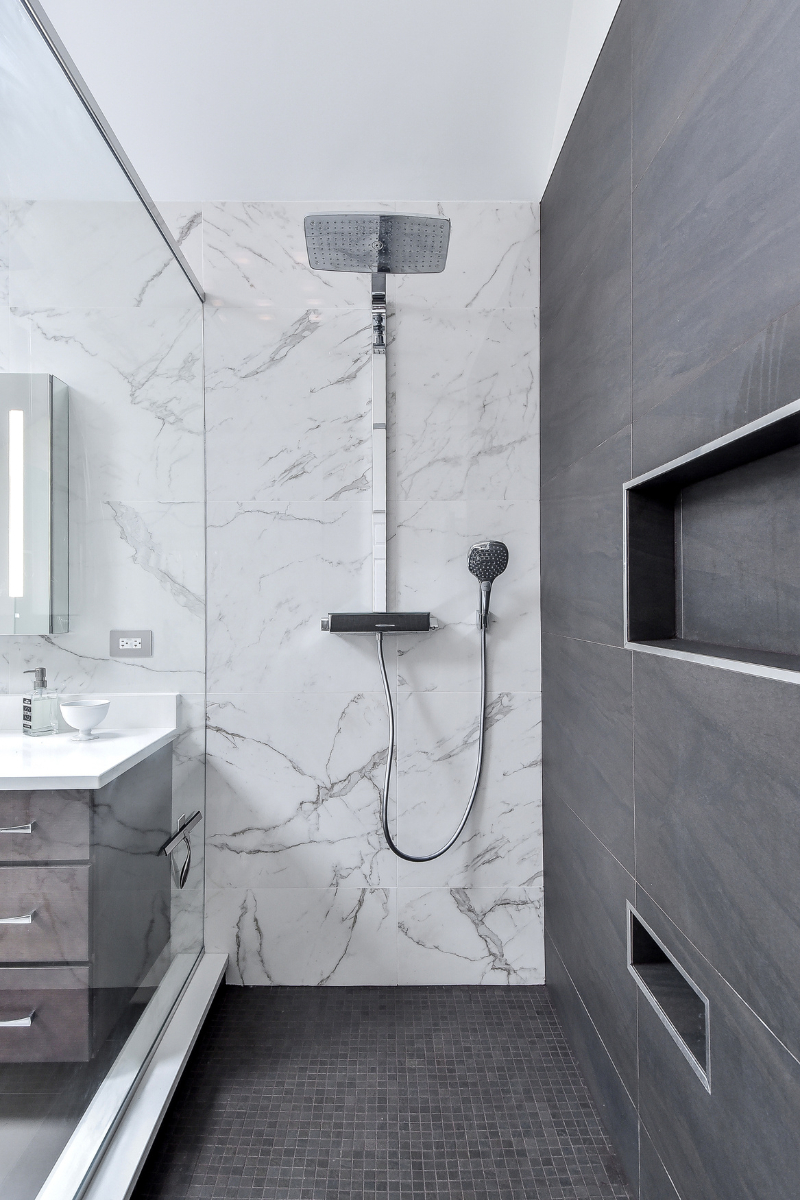 Numerous homeowners have an idea of what they want but are unsure of how to get it. We may provide recommendations to enhance the appearance of your bathroom based on typical and well-liked style choices used by other local homeowners:
Install New Lighting: Installing new lighting may sometimes completely affect the atmosphere of a space. New light fittings may illuminate the area surrounding the mirror or generate ambiance lighting for the next time you want to relax in the bathtub.
Remove The Tub: If you seldom take baths, you should remove the tub from your bathroom. Otherwise, it takes up too much room. Standing showers are easy to enter and exit and need less space.
Install Upgraded Equipment: You don't have to transform your bathroom into a space station, but a new smart toilet model or energy-efficient water heating system may go a long way toward enhancing the area's comfort.
The bathroom renovation project does not stop there. We provide extra services and may add more luxuries to your bathroom at Sebring Design Build. We offer an extensive selection of features for your consideration, including:
Heated floors
Glass shower doors
Custom shower heads
Handheld showers
Above-toilet cabinetry
Floor cabinetry
Shower benches
Built-in shelves
Niches and nooks
Glass and stone tiles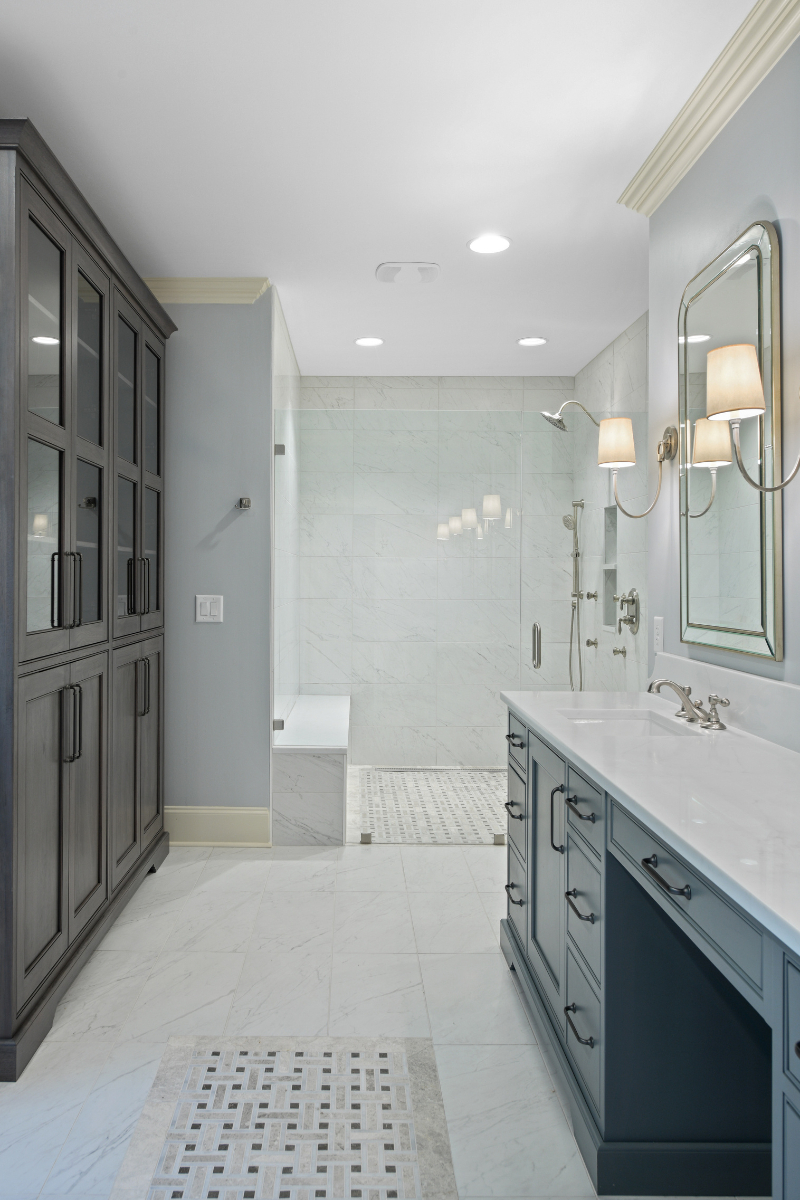 Get A New Brentwood Bathroom Today
Regardless of the size or condition of your bathroom in Brentwood, our personal Sebring team will collaborate with you to develop an inexpensive and workable renovation plan. We will collaborate with you, and our job will not be complete until you are fully delighted with the outcome.
We will consider your demands and engage with you to develop a comprehensive renovation strategy. We can guarantee that your idea is carried out accurately from conception to execution. Call our Brentwood specialists right now if you're wanting to replace your outdated bathroom fixtures with a more modern and fresher style.
Brentwood Basement Finishing and Brentwood Basement Remodeling Services
Tired of stumbling over your children's toys in the living room? If you have this problem, it is time to complete your basement so that your children have a space to hang out and play with their friends. It may be one of the most cost-effective home improvement tasks you will ever attempt. Remodeling your basement might convert it into a spacious, comfortable, and aesthetically pleasing living area.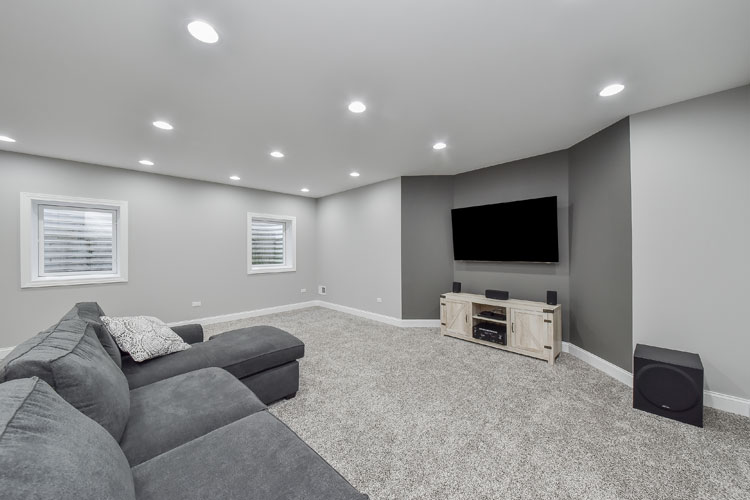 Basement Remodeling Brentwood TN
At Sebring, we have a solid reputation in Brentwood, Tennessee, and have honed our step-by-step procedure to make every job manageable and provide excellent results.
For example, we can help you build your basement to include a specialized wine cellar for storing your best wines, or just to offer more living space. With our services, we guarantee that every project is tailored to the specific requirements of each customer. If you don't like to spend time outdoor, having an entertainment space in the basement will be a great idea!
Brentwood Basement Design Ideas
From the outset, finishing your Brentwood basement to fulfill unique demands requires special considerations. We'll listen to your needs & help you plan and construct a basement that meets them.
Here are several typical basement areas and their respective design requirements.
The optimal location for the laundry room is in the completed basement. A laundry room should include several essential components, such as a drain system and cold and hot water. It is preferable to segregate it from the rest of the home due to its sometimes loud nature.
Additional Considerations:
Media room – Typical basements feature a dark, theater-like atmosphere, making them perfect for completing as media rooms. Among the unique concerns for the media room are:
Lighting – Indirect lighting directed towards the ceiling or walls gives glare-free illumination. You may also put a dimmer switch to further adjust the brightness of the illumination.
Sound Dampening – Over the walls, use sound insulation materials such as corkboard to reduce noise. Alternately, you may add color and accomplish the similar impression by hanging thick curtains.
Wiring – Wiring is often done via walls and under cabinets. It should be carried out such that visual and audio components are accessible.
Specialty Items: This includes unique wine cellars, wainscoting, crown molding, built-ins, ceilings, and fireplaces.
Game Rooms: You may utilize the basement to play classic arcade games, foosball, ping pong, and pool.
Extra Rooms: Home offices, art spaces, and playrooms for children.
Bedrooms: For teens who need extra privacy, an in-law suite, and an out-of-town visitor.
TV Areas: You may convert the basement into a high-end theater or TV entertainment space.
Bathrooms: It might be a modest bathroom or a luxurious spa bathroom with steam rooms and heated flooring.
Gym: Rubber flooring, wall-to-wall mirrors, and strong lighting are common features of exercise facilities.
Why Hire Sebring to Design and Remodel Your Basement in Brentwood
We have assisted several families in designing basements where they like spending time, so please do not hesitate to contact us or book a consultation with our in-house designer. We assign a project manager to every basement we construct to guarantee that the whole undertaking proceeds smoothly from beginning to finish. Our whole staff is committed to ensuring that every step of the process, from inspections to organizing the delivery of all supplies, is meticulously executed. In addition, we offer an online project management system that allows our customers to contact our production team, monitor progress, and approve choices.
We have developed a large number of satisfied clients throughout the years. Please feel free to evaluate our internet testimonials and ratings on reputable sources such as Angie's List, Houzz, Yelp, and Google Review. We've done various projects with delighted clients over the years, and we know how to transform your ideas into your ideal basement.
Why would you choose to collaborate with Sebring Design Build in Brentwood? Our professionals have years of industry expertise and unsurpassed proficiency and accuracy. We can turn each and every area in the home into a brand-new environment that is more beautiful, usable, and valuable.
Our primary objective is to make you happy. In addition, we will provide you with the finest services, building materials, and craftsmanship available. We believe that we deliver on our commitments since so many of our customers return to us whenever a new project is required.
When everything is completed, we are yet not complete. Before we consider the job finished, we will arrange a comprehensive examination and have you sign off on the final results. We won't stop until you're completely pleased.
Our usual renovation services include:
Whole-home remodeling
Brentwood kitchen remodeling
Brentwood bathroom remodeling
New home construction in Brentwood
Basement and attic renovations
Regardless of your room size, shape, style, or current condition, we will invest in your project. Contact our design specialists immediately and tell us how we can develop a place that suits your desires and ideas.
Don't DIY!
It is enticing to do it yourself. It takes time to consult with a skilled contractor, and the process of obtaining quotations and waiting for a start date may be frustrating. Our group knows this better than others. However, when you consider the outcome and what you can achieve with the assistance of a professional, you will discover that the additional up-front cost is well worth it.
Sebring Design Build provides specialized and comprehensive customer service solutions unavailable from any other contractor. Through regular contact, we are establishing a 24-hour, seven-day-a-week channel for you to express your thoughts and express your needs.
Even before contacting us, you may create a plan for the ideal renovation. Check out our free eBook, Remodeling 101: A Free Homeowner's Guide, to discover the fundamentals of home renovation and the most important factors to consider before beginning a construction project. This book will also inform you about your rights as a homeowner and Sebring Design Build client!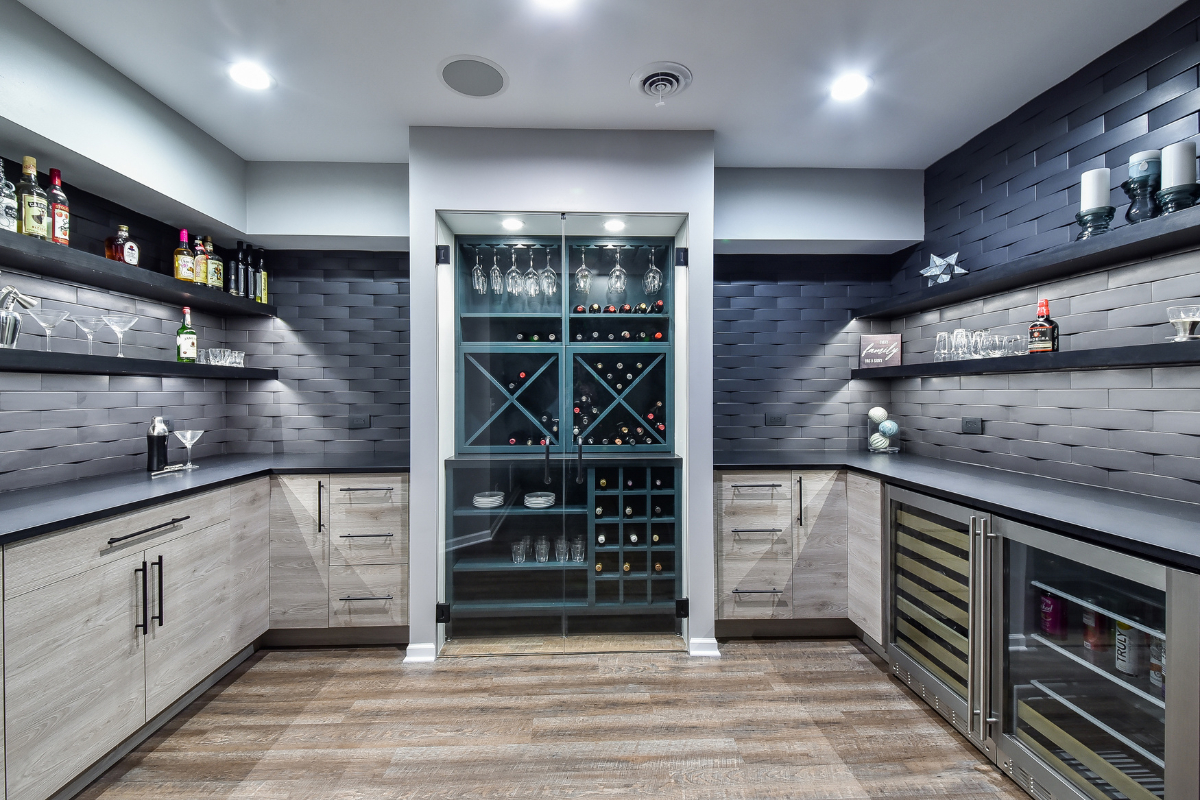 Project Management
Our construction project managers go above and beyond to provide superior talent, attention to detail, and craftsmanship. Your allocated designer will record every discussion, taking note of all of your wants and preferences as they arise. They will continue to connect with you and offer daily updates so that you are constantly in the know.
With the web portal, you will also be able to monitor the current state of your project in real-time. You may log in and examine the supplies you have bought or ordered and the full plan's road map to determine when the project will be completed.
CONTACT SEBRING TODAY
Sebring Design Build has been devoted to providing the greatest quality service and client satisfaction for the last two decades. We are pleased to offer an extensive array of remodeling and interior design services, ranging from minor repairs to whole room renovations. If you own a house in Brentwood and want to make some much-needed improvements, please contact our friendly specialists immediately.
Request a consultation now and discuss your design choices with a dedicated project manager. Learn more about our procedure and discover why Sebring Design Build is the ideal choice for you!