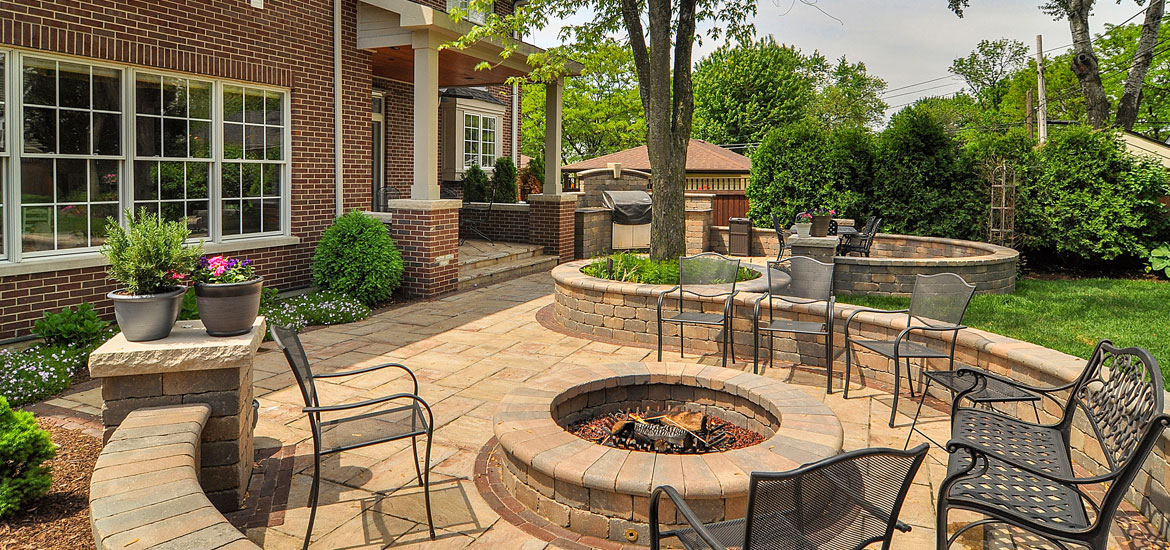 Landscaping your backyard with landscaping blocks can be a great improvement project for your home.  The results will have your family enjoying the great outdoors and your new beautiful outdoor space. You will probably want to add some plants or shrubs, embellish natural features, and downplay areas of your yard that aren't the best; so you will need to make sure that you are using the right materials for your landscaping project.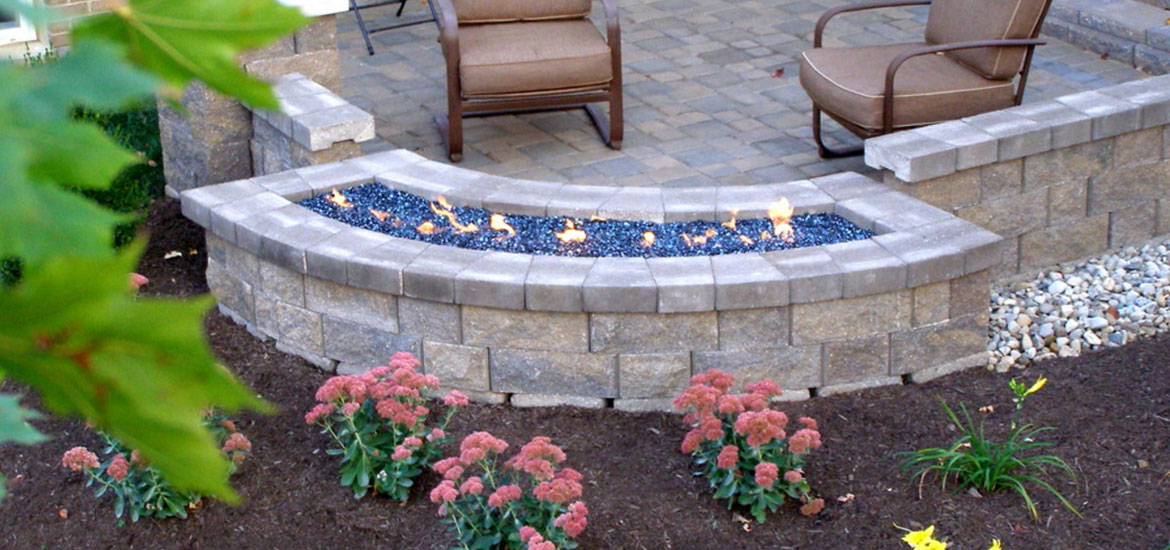 Great Design Element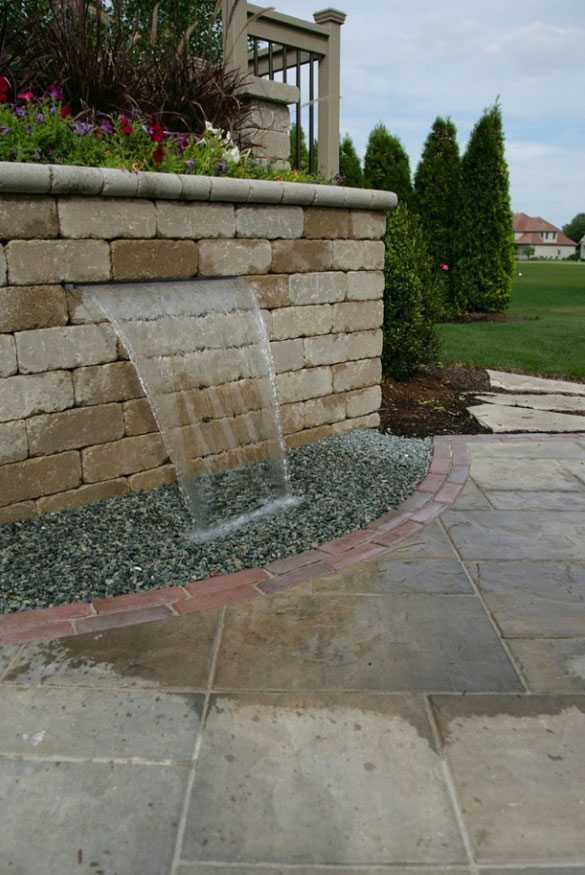 Landscaping blocks are unfortunately an overlooked material when designing an outdoor space.   You should keep in mind that landscaping blocks can be a useful and attractive addition to your backyard. You can turn plain blocks into decorative retaining walls, raised flower beds or wandering pathways.
There is a great range of design options for landscaping blocks, so you can choose which specific color, shape or size is exactly right for you. While landscaping blocks can be different shapes and sizes, the basics are pretty much the same – interlocking or plain.
Both kinds of landscaping blocks require a prepared foundation by creating a base for the blocks that is level. You may want to lay down a waterproof membrane to help with water drainage, especially in the case of a large retaining wall on a slope. Having nowhere for your water to go means it'll collect in places that can destroy your hard work.
Related:  Affordable Tips For Creating An Outdoor Retreat For Your Home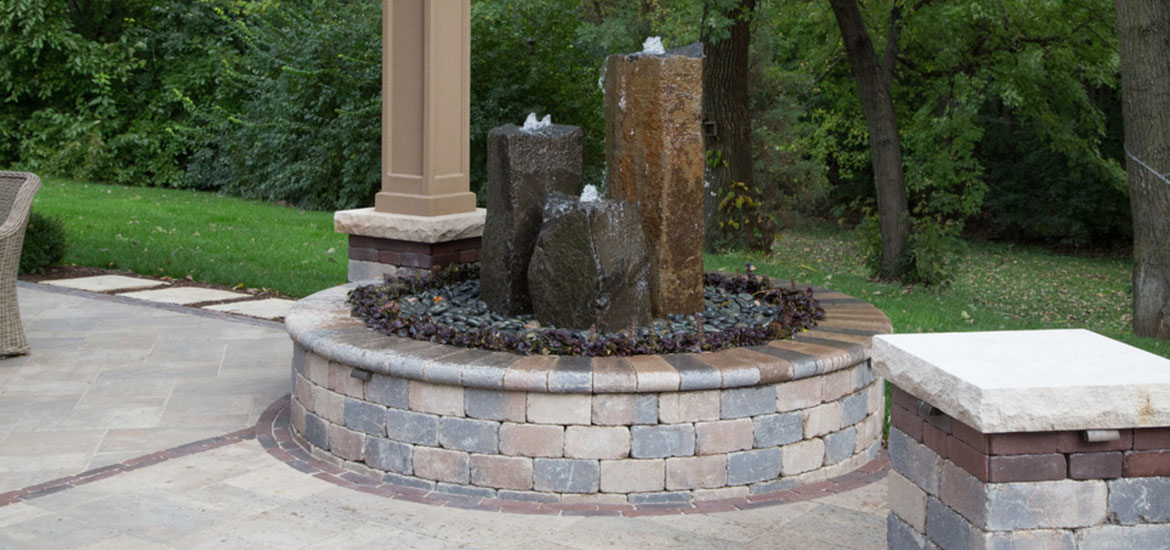 Using Blocks for Walls
You can use landscaping blocks to create attractive retaining walls or terraces, which can level out your backyard or provide raised beds for plants and flowers. Setting down your first row of landscaping blocks needs to be done carefully. The blocks need to be level and you will need to check each one to avoid problems later.  Using sand or packing gravel is the best choice for making small adjustments to ensure your landscaping blocks are as flat as you can possibly get them.
Laying down all other rows needs to be done just as carefully though, so you better keep that level handy. Interlocking blocks will be somewhat easier to lay down, by setting over the row below and locking them in. If you were looking to build a curved wall, you'll need to use plain, not interlocking, blocks and you will just need to know which angle to set your landscaping blocks at to get the right shape you're looking for.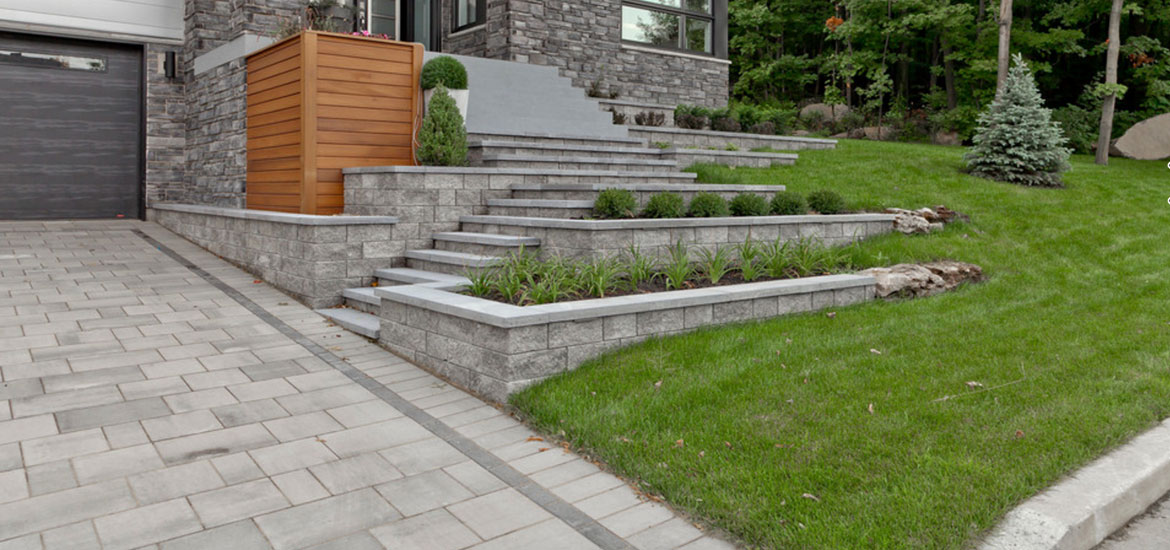 All it takes to build a small, decorative wall or a more important retaining wall or terrace is some patience and a good eye.  All there is to using landscaping blocks is laying down, compacting and adding filler; even when you're only using them to line the floor of a pathway or sidewalk.
The colors available include: pale pinks, dark and light grays, or sandy beiges and yellows; colors that can blend into the natural greens and browns of the outdoors attractively. Landscaping blocks last practically forever, as opposed to lumber or railroad ties and can help easily solve many problems like erosion without breaking your budget.
Once you are done re-inventing your outdoor space–you can enjoy a cocktail, a cup of coffee and/or visit with friends and family!
Other Great Articles to Read: