Featured Image: UICC
All of your essential tools are stored in your toolbox, and it has been your constant companion over the years you've been working as a carpenter. But your toolbox has been taking a lot of beating lately. It is now dirty and scratched. Cracks have appeared in some areas, and the handle has been broken for some time, too. It is designed to withstand wear and tear, but it seems that it's finally time to swap it for something newer and better.
A good tool bag can be the perfect replacement for your old toolbox. A standard tool bag can hold as many tools as you can fit inside a toolbox and sometimes even more. Unlike toolboxes, these bags are lightweight and versatile. Most of these bags contain multiple compartments where you can fit a multitude of tools. Plus, some tool bags can be looped around your belt so your tools are within reach always.
Each of these carpenter tool bags boasts its own strengths, catering to different needs and preferences. Whether you prioritize durability, organization, comfort, or style, you're sure to find a perfect fit among these top picks. Select the one that best suits your specific requirements and enjoy a well-equipped, efficient, and reliable tool bag for all your carpentry endeavors.
To help you choose the right one, we've searched high and low for the best carpenter tool bags you can purchase online. You can also check out our carpenter tool bag buying guide so you can get started right away.
Happy woodworking!
Carpenter Tool Bag Buying Guide
Tool Bag Material
There are three types of material commonly used as a tool bag material: nylon, polyester, and leather. Let's check out the pros and cons of each material, so you'll know which one is perfect for your application.
Nylon and polyester are synthetic fabrics that are durable, lightweight, and easy to maintain. They do not wrinkle easily and are water-resistant to some extent. They are easy to clean and do not stain easily. Despite their similarities, nylon and polyester have their own strengths and weaknesses.
For the most part, nylon is tougher than polyester and has a higher strength-to-weight ratio. Nylon is softer, silkier, and more lightweight than polyester.
If you're looking for an abrasion-resistant tool bag, then a polyester bag is a great choice. This fabric resists pilling better than nylon does, and it is also more effective in repelling water than its counterpart.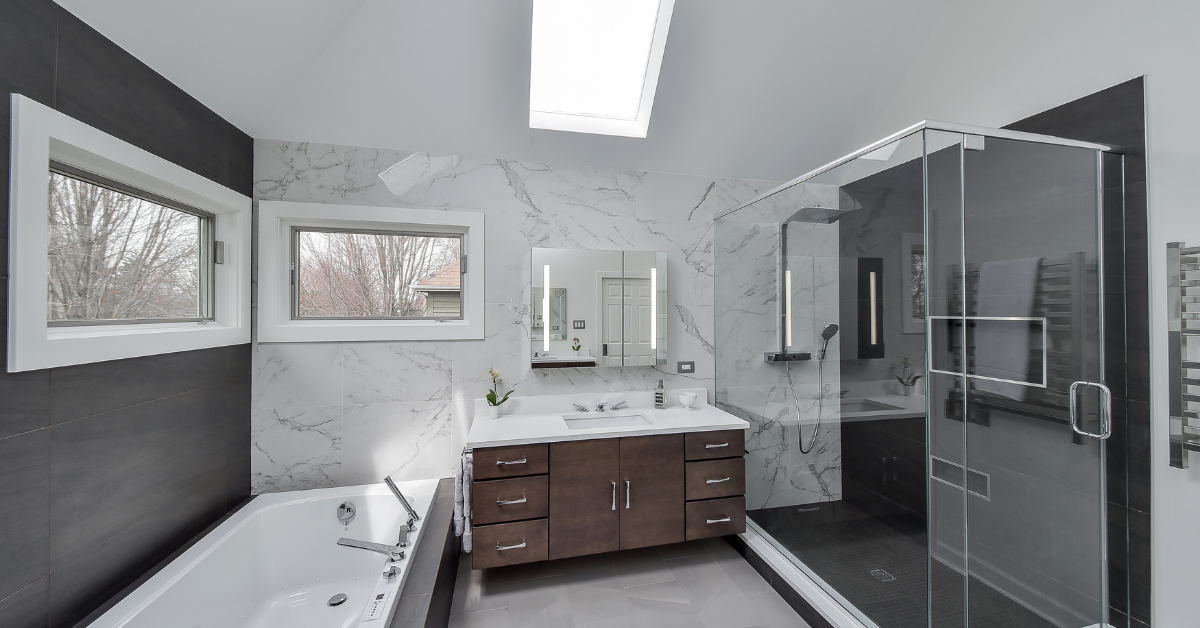 Leather is another material used to make tool bags. Tool bags made of leather are beautiful and long-lasting. They are easy to repair, versatile, and ages well. The downside is that they need constant care as they are susceptible to fading and disintegration. If you want to combine the timelessness of leather and the durability of synthetic fabrics, then check out those tool bags with nylon or polyester exterior and leather trims.
Number and Size of Pockets
A roomy main compartment is one of the most important selling points of a tool bag, but it's sometimes hard to fish out the right screwdriver or a smaller wrench inside a roomy yet messy bag. That's why it's important to choose a bag with plenty of pockets in assorted sizes. Make sure that there are slots or pockets for pens and smaller tools, as well as a secure slot for your hammer. If you frequently use a speed square, then check if the bag has larger pockets to accommodate wider tools. Make sure that the pockets are deep enough so they won't fall off while you're working or when you bend.
Portability
If you do most of your work in your workshop, then chances are you don't need a portable carpenter tool bag. But if your project involves a lot of traveling from one jobsite to another, then it's best to get the most portable tool you can find.
Most carpenter tool bags look a lot like rectangular duffel or kit bags. Sizes range from anywhere 12 inches up and 18 inches. The contents of the bags are secured by a zip closure, and they commonly have wider mouths to make sure that your drill, hammer, or level can fit inside its main compartment. Two handles are sewn on top, making them extremely portable. They can, however, get heavy and cumbersome when loaded with a lot of tools.
But if you don't want to lug around a heavy and bulky bag, then check out those tool bags with wheels. They look like regular tool bags except that they have wheels and telescoping handles. Rolling tool bags are spacious, but always check if the wheels are durable enough to take on the toughest jobsites.
Backpack tool bags are also available if you don't want to carry a duffel-type tool bag or a tool bag with wheels. The main compartments are smaller than that of the other two types, but they are perfect if you're only bringing the most essential tools. Choose a backpack tool bag with padded shoulder straps to keep you comfortable even when the load is heavy. A tool bag with a sternum or chest strap can also provide additional support for your body and distribute the weight of the pack evenly.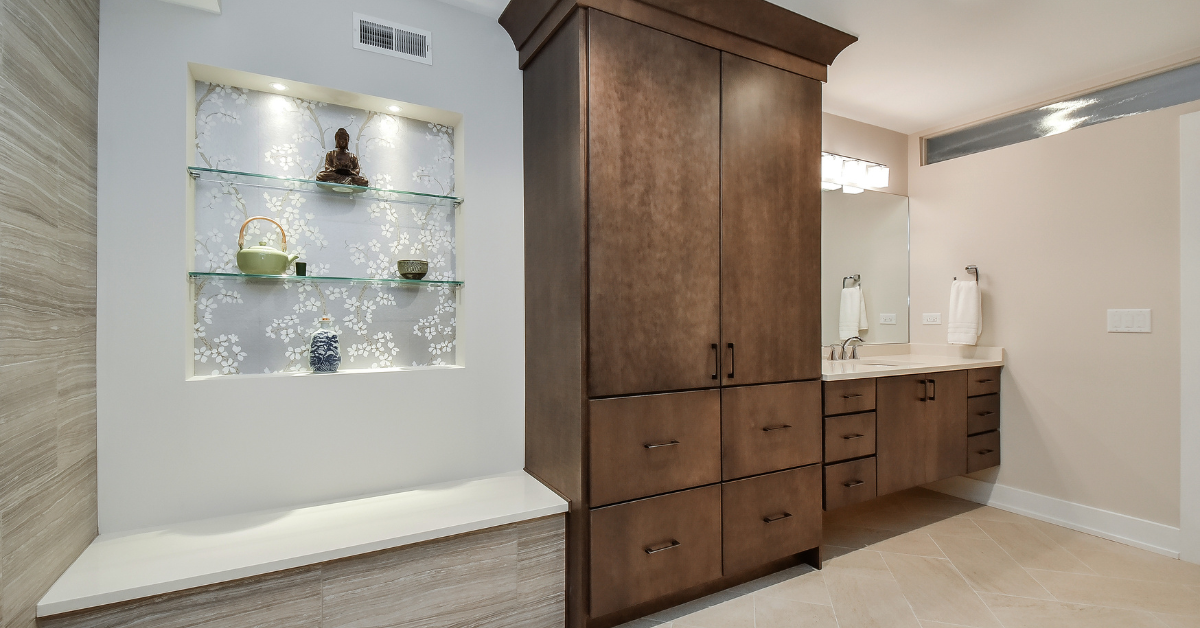 Special Features
Long straps, customized zippers or pockets, and unusual dimensions (such as bucket-shaped backpacks) can all be useful for carpenters. Examine the things you perform daily and determine what makes the most sense. If you're constantly moving around a job site, an over-the-shoulder or belt bag is ideal. However, if you like to stay in one spot, a bucket or duffel-style bag will provide plenty of space and quick access.
Conclusion:
The Caterpillar 18″ Pro Rolling Tool Bag is our choice for the best carpenter tool bag. Each tool bag on this review has its own unique features, but this particular tool bag simply stands out.
Two things make this tool bag stand out: its size and its portability. This bag has a total width of 18 inches, making it one of the largest tool bags we have on the list. A bag like this fits a cordless drill, hammer, and random orbit sander inside easily and with plenty of room to spare. The sides are rigid, so it won't sag or lose shape in case you pack a lot of tools inside.
A tool bag's pockets are just as important as its main compartment. This Caterpillar tool bag features an impressive number of pockets both inside and outside. You can find smaller slots inside for screwdrivers, wrenches, pliers, and more. The larger pockets are located on the three sides of the bag's exterior. It even has a zipped pocket front for your phone, wallet, notepad, and more.
Its portability is one of its main selling points. This tool bag features two durable wheels and a telescoping handle. There's no need to lug a heavy toolbox or duffel bag around when you have it.
This tool bag is quite pricey, but its sturdiness, generous main compartment, and the number of pockets make it worth every dollar you spend on it.
Other Great Articles to Read:
To view our Amazon Associates Disclaimer, please click here.