Pocket tape measures are tools that need no introduction. Carpenters, surveyors, engineers, plumbers, roofers… Name one occupation in the construction industry, and the people who work in this sector probably have one or two pocket tape measures in their tool bags or toolboxes. Almost everything these days has been upgraded, so why not the pocket tape measure? You can now purchase a laser tape measure that automatically measures not just distance, but also area, volume, and so much more.
There's no need to bring a steel tape measure while working on a cabinet or remodeling your kitchen. With this high-tech tool, all you need to do is to point the laser to a workpiece (it can be a wall or a plank of wood), and it will automatically return the distance between the tape measure and the piece you're working on. But this is just the tip of the iceberg of what the best laser tape measures can do. We've listed some of the best laser tape measures available online so you can see what it can do and to give you an idea of the best laser tape measure brands on the market.
The laser tape measure tools mentioned below cater to a diverse range of needs, offering different features and price points. Whether you're a professional or a DIY enthusiast, these tools provide accurate measurements and efficient performance, enhancing your workflow and project precision.
This handy little gadget is a nice gift for a loved one or yourself. So, get your pen and paper ready because we're counting down the best laser tape measure you can buy online.
Laser tape measures are an essential tool in the architecture and construction industries. Many workers would still rather use a traditional tape measure because they are cheaper after all, but laser ones are slowly gaining ground thanks to their convenience and safety.
So, how does a laser tape measure work?
A traditional tape measure has a blade or tape with scales printed on it. The tape is absent in laser tape measure or laser distance meters (although there are laser distance measures where the traditional tape measure is also present). Laser distance meters measure distance using a laser beam pointed to a fixed point. It then measures how long it takes for the light to reflect or bounce back to the device.
The measurements can be toggled from imperial to metric and vice versa with a single touch of a button. Some laser tape measures have other features, including addition, subtraction, and calculation of the volume and area. Some also have a Pythagorean mode.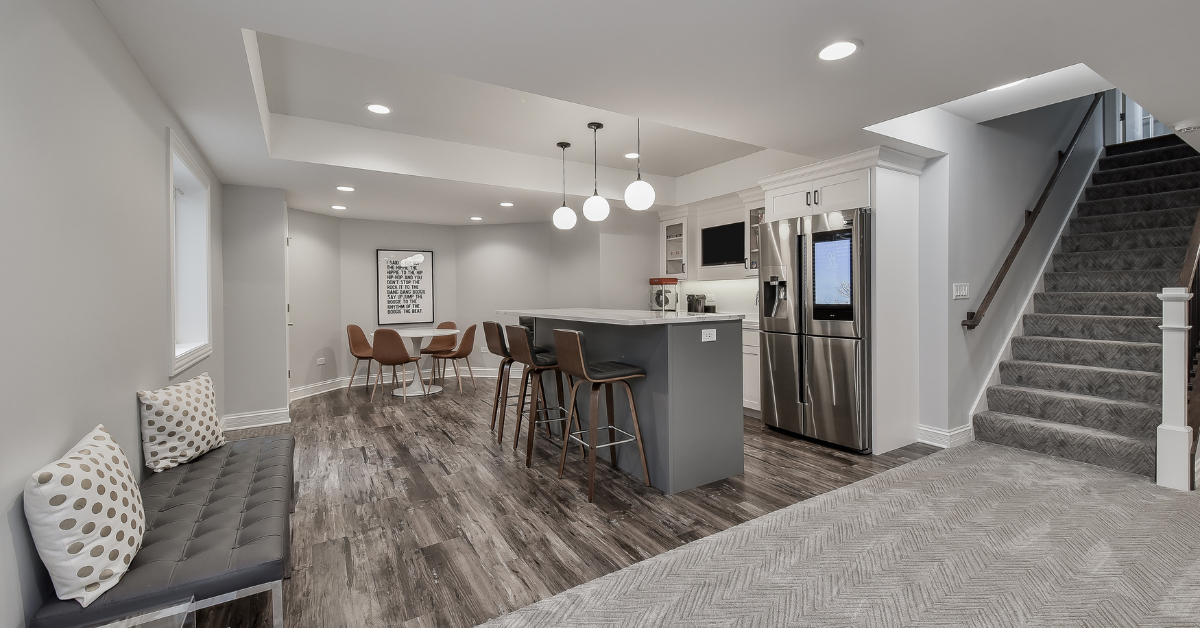 Using A Laser Tape Measure
Using a laser tape measure is simple and straightforward. All you have to do is point the laser light to the surface you need to measure (a wall, post, ceiling, cabinet, etc.), press the button on your device, and wait for the device to calculate distance, area, or volume. The measurement will be displayed on the screen.
Curious about remodeling projects you can do with laser measuring devices? Then check out our blog to get some ideas.
Advantages Of Using A Laser Tape Measure
Accuracy
One of the main advantages of using a laser tape measure is the measurements you get are accurate and reliable. This is especially helpful if you're measuring longer distances or uneven surfaces. Unlike a traditional tape measure where you have to deal with the inevitable sagging or bending, the laser distance meter's line of measurement is always straight.
Convenience and ease of use
Most laser tape measures are compact. The average laser distance meter tool has a length of 4 to 6 inches and has a width of more or less 3 inches. Their small size makes them easy to carry around anywhere. Just slip it inside a pocket of your cargo pants or vest, and you're good to go.
It is also easy to use. Just point the laser light to a wall or cabinet, press the button, wait for the tool to calculate the distance, and voila!
You also don't need to walk from one point of the location to another. Just stand where you are, point, push the button, and wait for the device to calculate the measurement. You can even measure the distance alone as you don't need another person to hold the other end of the tape measure.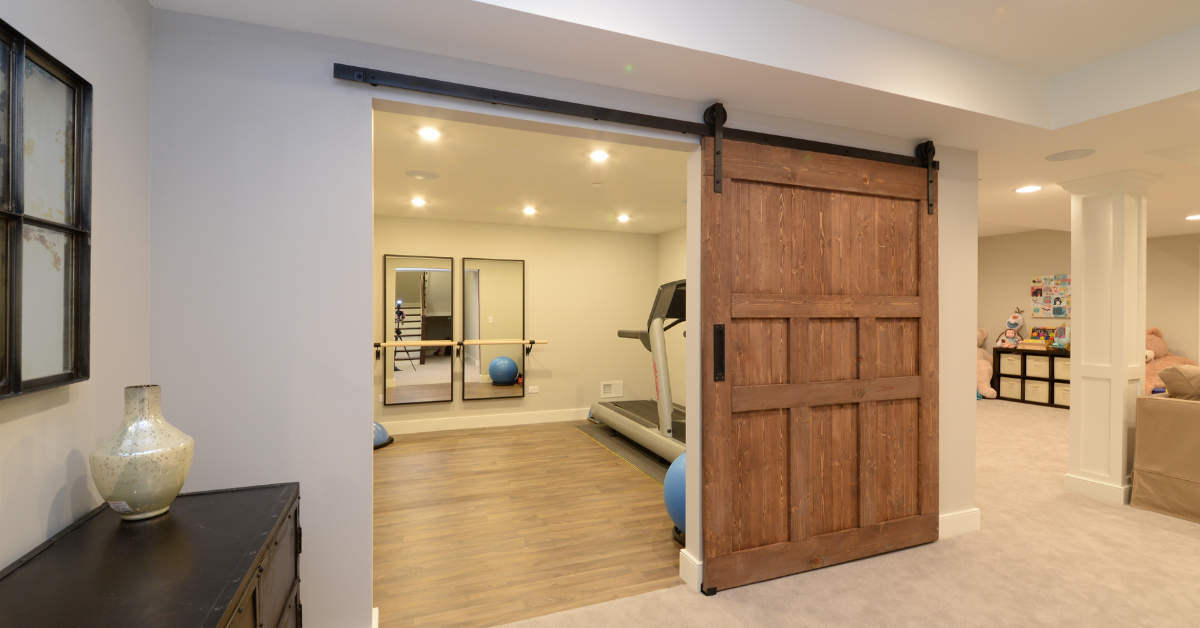 You can use it in low-light conditions
Remodeling a basement that has poor lighting or working in a location with low-light conditions? Then a laser tape measure will be your favorite tool as it has an LCD screen with backlight.
Safety
One of the main issues of using a traditional tape measure is that it's easy to poke something you should not even touch with its tip, such as wires or pipes. Laser tape measures eliminate that danger because you don't even need to move away from the place where you're standing to find out the distance between you and your target.
With a laser tape measure, you don't need to climb a ladder to measure a particularly high ceiling or wall. Just point the laser light upward and wait for the device to calculate the height.
It can measure the area, volume, and distance using the Pythagorean theorem
In the past, you have to whip out your notebook and calculator or smartphone just to calculate area or volume. Not anymore when you have a laser distance meter. The most advanced laser tape measures can automatically calculate area, volume, and distance using the Pythagorean theorem within a few seconds for you.
Check out our laser measure review above for the best laser measuring devices online.
And the best laser tape measure is the Leica DISTO D2 Laser Distance Measure. Let me clarify that all the digital measuring tools we have on the list are fantastic, but the Leica laser tape measure has impressive features and functions that make it stand out.
Most of the features of this Leica laser tape measure is pretty much on par with the other laser distance measures in the list. But what makes it stand out is the built-in Bluetooth that allows you to transfer multiple measurements from your device to your smartphone or tablet with just a tap of a button. You can also transfer it to Leica's DISTO app, but you have to pay a monthly or yearly subscription fee for your account.
It can measure as much as 330 feet with its Class II laser. It has a waterproof and dust-proof body so you can use it in muddy or dusty job sites without worrying about the tool.
The tool can save as much as 10 measurements, and it has a kickstand/bottom plate that allows you to measure with greater accuracy. Plus, it is compact and easy-to-use.
There you have it. We hope you enjoyed our review of the best laser tape measures available online, and you can now make an informed decision while shopping thanks to our buying guide.
Other Great Articles to Read:
To view our Amazon Associates Disclaimer, please click here.