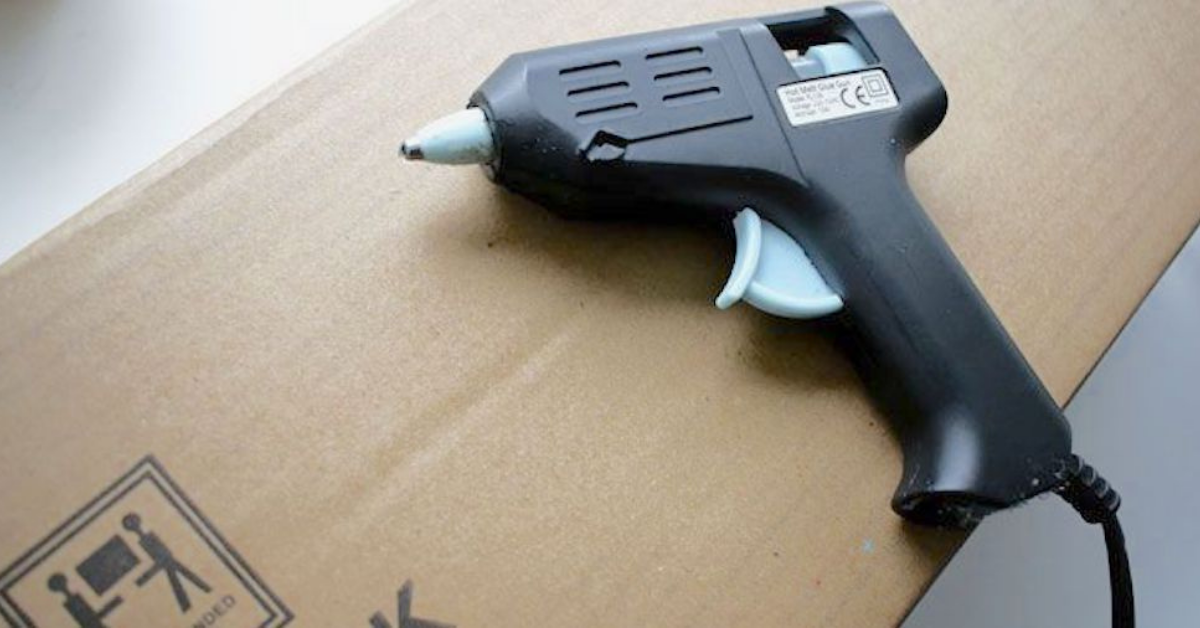 Whether you're an upholsterer or a woodworker or someone who is into arts and crafts, you know that hot glue guns are some of the most indispensable tools in your workshop.
Hot glue guns are versatile tools that can bond just about any material you can think of, from leather to wood to paper to fabric. It can even bond materials like ceramic and glass. It's indispensable when it comes to remodeling projects, too. Whether you have a kitchen, bathroom, or basement project, you're bound to run into a task that will require a hot glue gun.
But the last hot glue gun you purchased from your favorite arts and crafts store has finally given up on you after months of heavy use. You're looking for the best hot glue gun on the market, but you don't want anything ordinary. A regular hot glue gun just won't do especially if you're a professional who uses it every day.
In this article, we've assembled the best hot glue guns that are available online. Let's check them out.
Glue Guns 101
Hot glue guns, also known as hot-melt adhesives, are some of the ubiquitous tools on the planet. In fact, it is something a teenager working on a flower wreath she will wear at a music festival and a gruff woodworker can agree on. Despite its ubiquity, few of us ever pay attention to what's inside a glue gun and how it works. It's not exactly rocket science, but still, it's fascinating.
Glue guns are pretty simple tools. The handle encloses the glue gun wiring. It has a trigger propulsion device that you have to pull to release the melted glue. 
The glue stick is fed into the glue gun's inlet, and it is melted by the hot melt aluminum barrel or heating element once you pull the trigger. The molten glue is released through the nozzle and onto wood, plastic, fabric, or any other surface that you are working on.
The Three Types of Hot Glue Guns
Low-Temperature Glue Guns
Low-temperature glue guns can reach up to 250°F to melt the glue stick. The temperature is hot enough to adhere to different types of materials, such as fabric, plastics, foam, and more. Because its temperature is relatively low, this type of hot glue gun is ideal for sensitive materials (lace, ribbons, etc.).
If you're into arts and crafts or you just want a reliable hot glue gun for occasional DIY and minor household projects, then this is the ideal hot glue gun for you. It is generally considered safer than its high-temperature counterparts, and it is the ideal glue gun to use if kids are around while you're working.  
High-Temperature Glue Guns
High-temperature glue guns are ideal for gluing heavier materials, including wood, ceramic, glass, and more. It is capable of melting glue at 380°F, hence its name. If you're a hobbyist who works on ceramic or glass or a tradesman who frequently works with wood and other heavier materials, then this is the ideal glue gun for you. 
It is harder to find high-temperature glue guns in the market. Children are also forbidden from using high-temperature glue guns as the risk of burns is higher.
Dual-Temperature Glue Guns
If you want the best of both worlds, then a dual temperature glue gun might just be the thing for you. As the name suggests, this type of glue gun can easily switch from low temperature to high temperature. 
The temperature and the amount of glue are easier to control thanks to the built-in switch. Dual-temperature hot glue guns are typically more expensive than the first two types of glue guns. 
When Buying Hot Glue Guns
1. The perfect hot glue gun depends on the project you're working on. If you're going to use a glue gun for bonding ceramics, glass, metal, or wood in commercial applications, then a high-temperature hot glue gun that leans on the industrial side is ideal. But if you're a hobbyist or someone who occasionally dabbles in minor household projects or arts and crafts, then a low-temperature hot glue gun will suffice.
2. Factor in size and portability when buying a hot glue gun. If you need to bond tiny beads or you need the nozzle to get into tight spaces, then get a small and compact hot glue gun.
3. Glue guns are available in different wattage. You can choose from 15W, 20W, 25W, 60W, and 100W. Some heavy-duty hot glue guns can even go as high as 120W, 125W, and 220W. On average, the heating element can melt a glue stick 3 to 5 minutes after you've plugged it in an electrical outlet or turned the switch on. So when choosing a hot glue gun, the rule of thumb is the higher the wattage, the quicker it will heat up. But don't worry. There are many reliable and high-quality glue guns in the market that are in the 60W and 100W range.
4. Consider getting a corded hot glue gun if you're going to work indoors or you have access to an electrical outlet or an extension cord. But choose a battery-powered glue gun if you're working outdoors or if the job site does not have electricity yet. If you're going to buy a corded hot glue gun, make sure that the cord length is adequate. You don't want to move a heavy desk across the room or have to get an extension cord every time you work because the cord of your hot glue gun is too short.
5. Check the tool's stand (a piece of thin metal in front of the glue gun) before buying one. The nozzle should be as far away as possible from the surface to prevent it from burning or dripping melted glue onto the table you're working on.
Some Safety Tips When Using Glue Guns
Protect your work surface from molten glue by placing a sheet of paper or silicone underneath the hot glue gun.  

Make sure that the nozzle has cooled before touching it.

Do not allow children to use hot glue guns without adult supervision. Do not let them play with it.
Check out this page for more safety tips when using a hot glue gun.
On the lighter side, check out this video for some cool things you can do with a hot glue gun.
Conclusion:
And the best hot glue gun on the market is…Werktough Cordless Glue Gun. 
So, what makes Werktough Cordless Glue Gun the best product in this review?
The Werktough Cordless Glue Gun stands true to its name. It heats up in 17 seconds, thanks to its advanced heating mechanism. It has an anti-drip tip, is well balanced enough to stand up on a desk, and has smart-tech that turns off after a period of inactivity.
The tip is made of heat-resistant rubber, and it comes with a charger and a 2-year warranty. And the ergonomic grip and broad trigger will allow you to work with this glue gun for an extended period without experiencing hand cramps or forearm weariness.
This is one of the most recommended glue guns online, but it is still affordable. There is no doubt that when it comes to quality and price, this is the best glue gun in the market.
I hope that this article has helped you choose the best hot glue gun for your next project. Happy shopping!
Other Great Articles to Read:
To view our Amazon Associates Disclaimer, please click here.