A well-maintained bathroom is incomplete without a cabinet. A cabinet has various functions and thus, it is an essential in any bathroom. Otherwise, where will you store all your essentials or do your makeup?
There are many manufacturers who are making bathroom vanity cabinets in various shapes, sizes, and colors to choose from during your bathroom remodel. But picking any random cabinet is not a very smart idea and you need to take a few things into consideration, before investing in one cabinet. Take a look at the following considerations.
Placement of the Cabinet
Firstly, you have to place it in such a way that the drawers don't collide with each other. Secondly, it shouldn't block the way for people using the bathroom. Thirdly, the surrounding areas of the cabinet should be accessible enough for cleaning and dusting. Fourthly, make sure it should not block the shower door. The last point which you should consider is to check if the area has enough space to stand when you want to access the things inside the cabinet and the bathroom vanity doors are open. So, now you know why it is essential to know about the placement of the cabinet before purchasing one.
Storage Space of the Cabinet
The new cabinet manufacturers are into customizing, and thus you can get cabinets with as many numbers of drawers and doors as you require. Take inventory of your storage items. While some store only things like electronics like hair dryer, hair straightener, makeup and cosmetics, soaps and oils, sanitary napkin and tissues, some people store their towels and a few essential clothing items too. So, how many doors you require, absolutely depends on your needs. Ask your cabinet manufacturer to provide you with bathroom vanity cabinets as per your requirements.
The Width of the Cabinet
The size of your cabinet depends on how big or small your bathroom is. It can be a master luxurious bathroom or a simple powder room. Forcing a large cabinet into a small washroom is not a very great idea, no matter how much storage space you need. You can obviously use up shelves or think of something strategically so that a lot of floor space is not taken up by the cabinets. Similarly, installing a small cabinet in a king size bathroom would make it look out of place. So, consider the size of your bathroom when choosing a bathroom cabinet.
Related: 6 Questions to Ask Before a Bathroom Remodeling Project.
The Height of the Cabinet
A cabinet, too tall or too short is a problem. For instance, if the cabinet is too tall, you might not be able to access it. Or say, if you have a kid, he or she may not be able to use the cabinet at all and will require your help every time he or she needs something. On the other hand, suppose you have a toddler who is growing up and tries touching everything that's in the vicinity. If your bathroom cabinet is too short, he or she may be able to open it and access things which can be dangerous for him. If you ask your retailer, he may be able to help you out with the ideal height of a bathroom vanity cabinet.
Material of the Vanity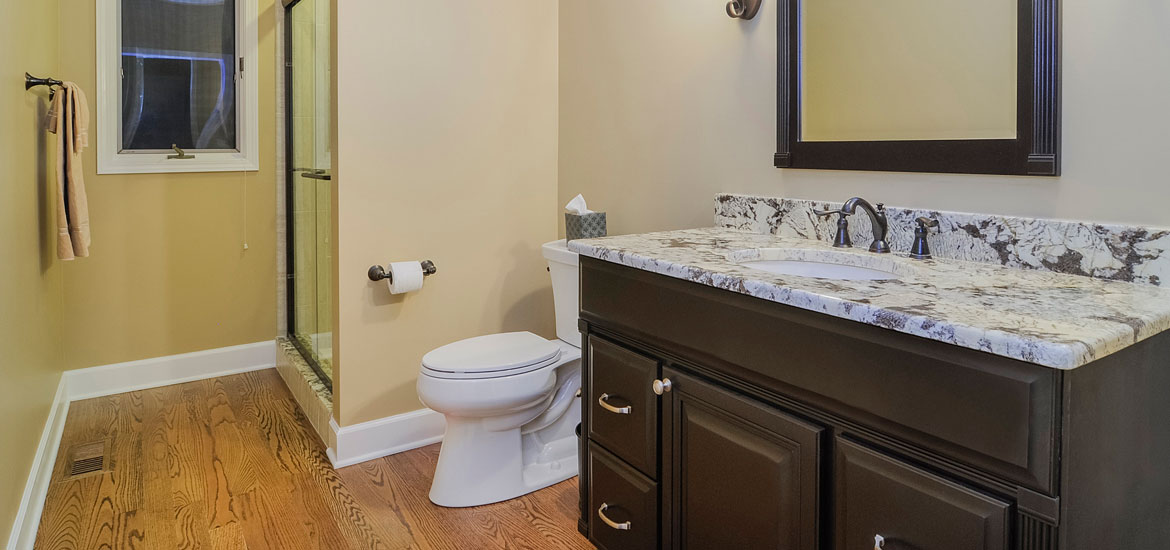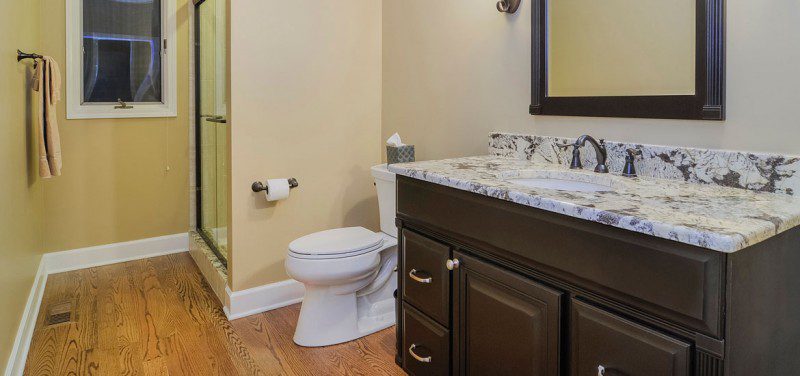 Another point which you must consider is the material that is used for your bathroom vanity. We all know that the bathroom is one of the most humid places in the house. Thus, vanities have to bear wet hands on it too, apart from the daily wear and tear. But if you are buying from a reputable company, then you should not worry about the material used.
Price of the Cabinet
Another thing, which of course, should be considered by you, is the budget. Spending a little time on research would help you to save some money in the long run. Compare the prices of a few websites which have shops near you. Check for discounts or look for a good kitchen cabinet wholesaler or choose from a line that your chosen contractor carries, like Wellborn Cabinetry, because generally, they keep bathroom vanities at a reasonable price when compared with paying retail.



These are the things you should consider while getting vanities for your bathroom.
Check Out Our Other Great Articles: