With the holidays right around the corner, I felt a need to spruce up my house for the upcoming family gatherings. So I got busy over the weekend and gave our kitchen and great room a much needed fresh coat of paint.
Since this was a spur of the moment idea, I knew I would not be able to find a professional painter to come in and do the job for me on such short notice. Like most home owners, I have some experience painting but by no means am I a professional! However, with the right tools, a better quality paint and some time, I knew I could achieve the same results. Here are some of my secrets for any amatuer painter who wants to learn how to paint like a pro!



Choose the Right Paint
Using a better quality paint makes a big difference. Today you can go to any big box home improvement store, and even Walmart , to buy paint. You need to remember you get what you pay for. A lot of these cheaper brands do not deliver the end result they promise. With some of them, the paint is so thin that not only do you not get the proper coverage but you can also see your brush strokes and roller marks after it dries. With all paints you should apply two coats to achieve the desired color anyway.  However, with some paints you will need to apply more than two coats just to get rid of the roller marks. At the end of the day you are not saving money if you have to go out & buy more of the cheaper paint just to get the quality finish you want, not to mention your extra time.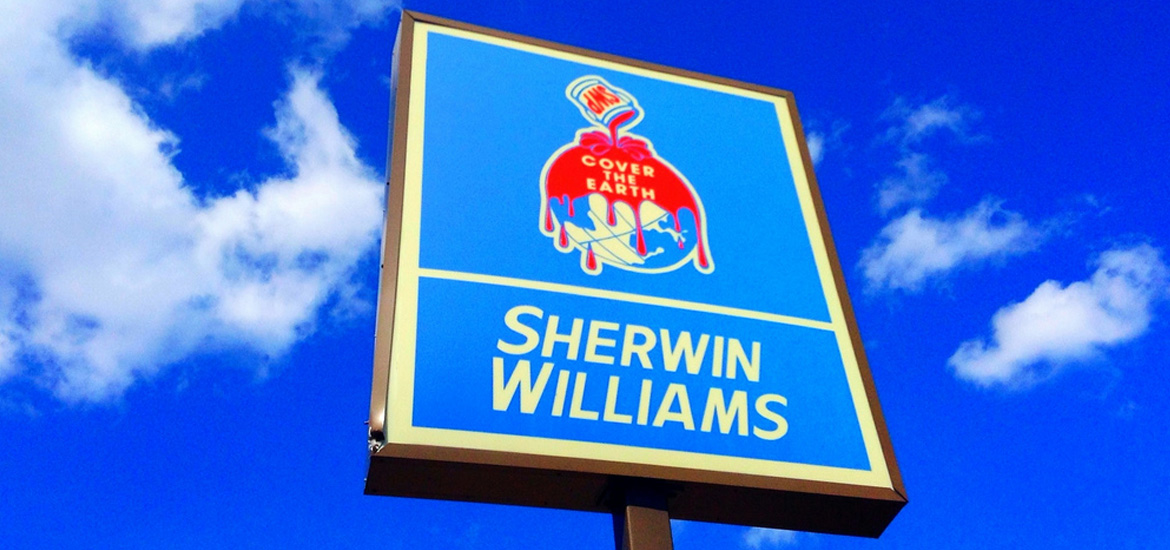 Here at Sebring Services we prefer Sherwin William paints. The paint that I used in my home and recommend to any Do-It-Yourselfer is the Sherwin Williams Cashmere series paint. You will be impressed with how thick and creamy this paint is when you pour it out of the can. This line is designed for amateurs like us because it is very forgiving when applied. It comes in several finishes. I prefer the low lustre finish because it's durable and easy to clean. The professionals at the Sherwin Williams store can give you advice on the best finish for your project.
Prep the Room & Walls
The first thing I did was move as much furniture out of the rooms as possible. If you cannot move your furniture out, then move it to the center of the room. Throw some painters plastic over it to protect it from paint spatter. You will need to make as much room as possible around the perimeter of the room to work.
Next you need to prep the walls. Fill in nail holes and any other dings or dents you find. I use a premixed spackle that looks like a paste. With a putty knife, simply stir it up and spread it over the holes. It doesn't take very long to dry so once it is dry, gently sand with a sanding sponge to a smooth finish. If you have an older home that has been painted by previous owners, you may want to shine a light on the walls and look for other imperfections like dust or lint that was painted over previously. With a sanding sponge, sand over those areas too. Once the drywall patching is done, wipe down the walls and vacuum the room.
Painting the Walls
With all the prep work complete you are now ready to start painting. Depending on your new color and the color you are painting over, you may need to prime the walls first.  I did not need to do this with my project.  My original color was a light beige color and my new color was in the same color family only darker. I recommend that you consult with your paint store professional with regards to whether you need to prime first or not.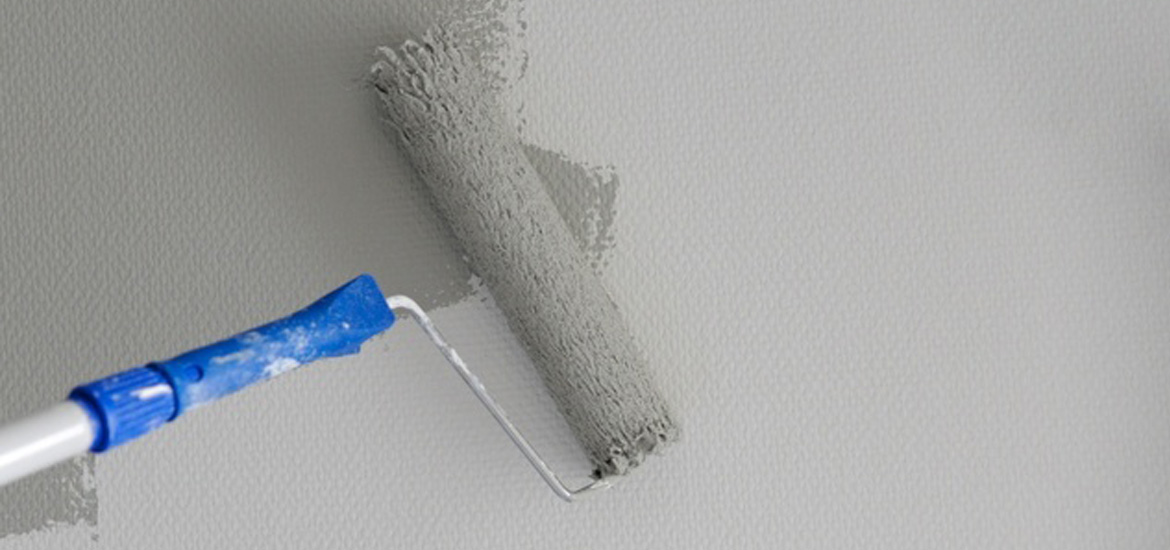 I have to confess I am not very good at cutting in the wall paint to the ceiling. If you have ever watched any professional painter at work you know that they make it look so easy!  I am here to tell you that it is not easy! I do not have a steady enough hand and it takes me forever when I try! My secret to great edging is a cheap tool I found at my local big box store. It is the Shur-Line Pro Paint Edger. It is a plastic edger with a paint pad that has guides and rollers on the top of the edger. All you do is place it on the wall with the rollers touching the ceiling, apply a little bit of pressure as you move it along the wall. You will get a perfect line every time! The key to using this tool is not to overload the pad with paint. Always scrape off the excess and be sure to keep the guides and rollers clean. Too much paint and too much pressure will force the paint over the guides and onto the ceiling. Not fun to clean up! You can use this same tool on top of the baseboards and around the window casing.  Once you get the hang of it, cutting in the color will go fast.  Personally I think cutting in the wall color is the hardest part of painting.  With this tool it's a breeze!



When rolling the walls, do not overload your paint roller.  Too much paint on the roller will not only spatter when you roll, it will also leave wave marks in the finish.  As I mentioned earlier, you really need to apply two coats to achieve the desired color.  Applying one heavy coat will not do the trick.  Check out this great article on other helpful painting tips.
Hopefully, this short little blog was helpful!  Enjoy your holiday season and happy painting!
Article written by Nancy Kubina.  Nancy has over 25 years experience in the home building and remodeling industry, and she current is a Production Manager and Estimator here at Sebring Services.