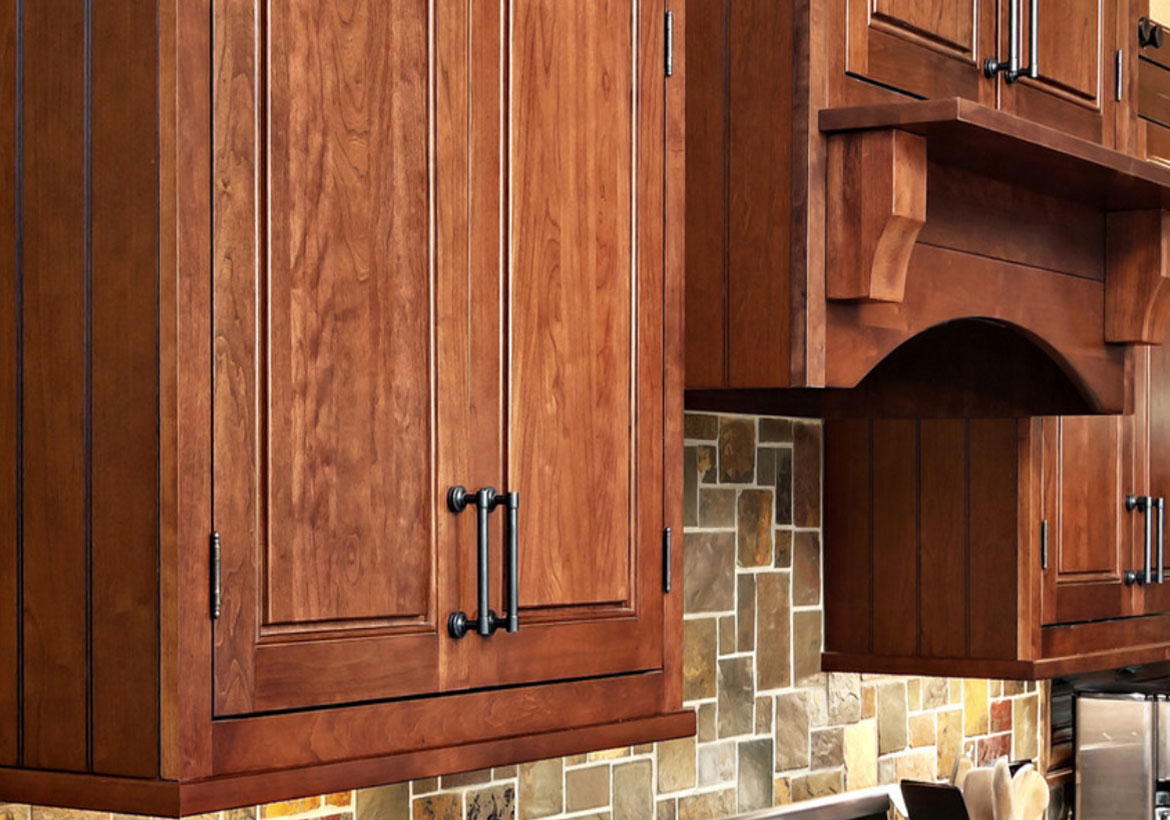 Inset cabinets may be a new phrase around the house, but in reality they are far from young. In fact, these utilitarian cabinet styles have been making a comeback from hundreds of years ago. Popular in the Victorian and Georgian eras, inset cabinets provide plenty of design and functional advantages. They can be a great way to accent the look of your kitchen without sacrificing any cabinet or storage space.



On top of that, they're also ultra stylish, proving once again that sometimes simpler is better. Whether or not you choose to add a variety of embellishments or mouldings, your inset cabinets really do have a personality of their own. Make it the next big conversation at the dinner table when your family and guests arrive to look at your newly refurbished kitchen. Inset cabinets will certainly spark some talk, and you'll be glad that your kitchen's style is finally cohesive!
Determining what makes an inset cabinet is the key to figuring out what sets them apart from others in their class. Finding out if inset cabinets are right for you can be a journey through your stylistic, budgetary, and design preferences. In today's current remodeling world, many homeowners are switching back to the inset cabinets like ones seen in the past. It offers a unique sense of heritage and ancestry that can keep you connected to the old days, while offering a surprisingly refreshing look to an otherwise bleak kitchen.

Inset Vs. Overlay Cabinets
Understanding inset cabinets is easier when they are compared to overlay cabinets. While looking at inset vs. overlay cabinets, you can easily start to notice some key differences.
Inset cabinets have the following features:
Drawers and doors that fit inside of the cabinet frame, rather than sticking out of it.
Gives a complete view of the cabinet frame, allowing you to see the full scope of the framework without too many gaps or separations.
When it comes to an inset cabinet, you can run your hand along the surface of the cabinet and you would not feel a protrusion or a noticeable difference between the frame and the cabinets. It will all look and feel like one flat piece. This is the direct opposite of overlay cabinets, which can give you an idea of what those might look like.
Overlay cabinets, on the other hand, provide the opposite effect. Overlay cabinets contain some features such as:
Opposite to inset cabinets, overlay cabinets will layer the cabinet doors on top of the frames, with just a little bit of the frame showing through.
The amount of overlay can vary to determine the size of the hinges or the overall style of the cabinet.
If the cabinet doors pop out from the frame, it is likely that you have an overlay cabinet. There are also partial overlay and partial inset cabinets, giving you a little taste of everything to better enhance your particular style. Depending on your style and budget preference, there are a variety of different inset cabinet styles to look at that might give you a clearer idea of what you want for your next remodeling goal. If you've never tried out inset cabinets before, now might be the perfect time to get started!
The Benefits of Inset Kitchen Cabinets
Inset kitchen cabinets are very beneficial for a variety of different reasons. Whether you are looking for something to streamline your style or buffer your budgeting needs for renovation, there are a lot of ways that inset kitchen cabinets can help.
For example, inset cabinets can be personalized to match the rest of your kitchen. You can use different types of inserts (beaded, or non-beaded) to determine how exactly the cabinet will be set inside of your frame. Usually, your cabinet will be custom made to design not only your frame, but the rest of your kitchen as well.



You can also add more customizations and modifications to your cabinet. This includes adding a wide range of coloring and finishing options, as well as mouldings, to create something that is truly unique and reflective of the characteristics of your home.
Another reason for having an inset cabinet is that it just plain looks good. People who get beaded or non-beaded inserts really enjoy the variety of ways that their cabinets can be made to look noticeably improved. Plus, they do save a lot of space – even that few inches that would be spent extending an overlay cabinet can really make a difference and make your kitchen feel like a brand new room.
The door of the cabinet is of particular interest when planning for inset cabinetry. Inset doors come from traditional English styles, and there is a bit of poise and history to the art of inset door cabinets. They can be made to sit exactly within the frame, appearing to be one singular flat surface.
These cabinets are the way to go if you are interested in a full view of your cabinet frame. It can offer a lot of spacing between each cabinet, without actually sacrificing the amount of storage space you have inside. This type of cabinetry is flush against the frame, filled with features that can completely transform the kitchen as you know it.
And no, it doesn't stop there; they can work to complement the rest of your home by giving that look of sleekness and modernity. That's right; even though they've been popular home additions for centuries, there is something surprisingly modern about the way inset cabinets look!
Inset Door Cabinet Styles
Once you have decided that the inset cabinet door is for you, your next step is to narrow it down to a particular style. There are countless styles to decorate your cabinetry with. Here are some of the more popular samples:
Inset shaker cabinets are handcrafted for timelessness. They combine historical and contemporary styles by offering flat panels to align perfectly flush within the frame. There is no bevel on the frame either, so you know you are getting a straight fit. They have five-piece doors as their most distinctive feature, with a bit of decorative crown moulding around it. These five-piece doors can either come with five-piece drawers, slab drawers, or partial overlay drawers. The name comes from the religious community in the United States, the Shakers, who took a lot of pride in their value of simple things. It's a classic and elegant design!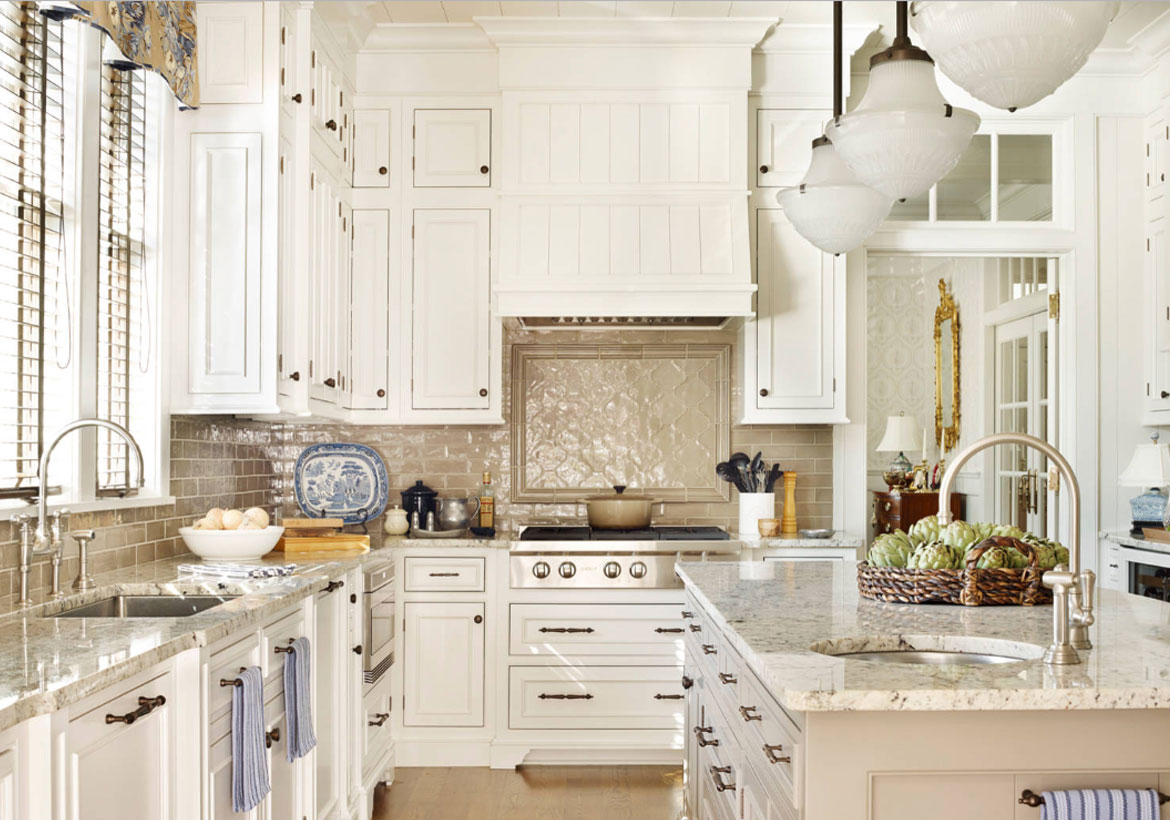 Mission-style cabinets are another distinctive style that was born out of the Arts and Crafts style, in combination with the Spanish Mission styles. It is another simplistic style, just like the Shakers, but with more angular shapes. The fixtures attached to the drawers are elegant yet unadorned, creating beauty out of something common. You can add a simple stain or something like a custom finish to accent the lighter or darker hues around the kitchen.
Although not technically full inset cabinets, raised panels offer just a touch of dimension — which is perfect if you're looking to get the best of both worlds. With most raised panel cabinets, the cabinet doors have a panel that is raised a little bit higher than the frame surrounding it. You can add squared or arched edges for something different, which adds a little extra to your design enjoyment. A panel goes inside of the already-cut grooves to create this three-dimensional look. Another great reason to invest in raised panel cabinets is to incorporate them as a part of your kitchen fixtures, so you can easily hide appliances or other machines behind it. That way, your kitchen will remain sleek and smooth with an un-cluttered facade.
There are several more exciting inset cabinet styles to discover. If you are interested in this style for your next remodeling project, you can easily browse your selections online to see what kind of ideas and inspirations strike your fancy.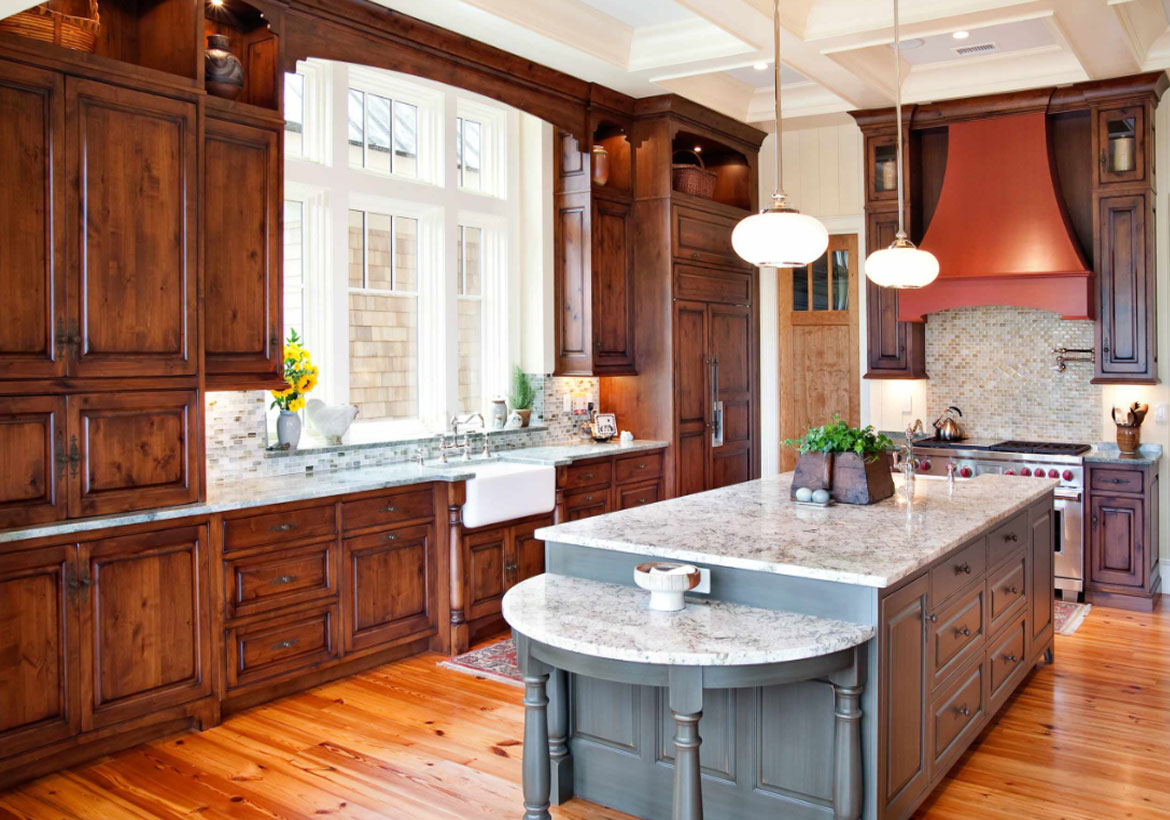 Which Cabinet Will You Pick?
From insets to overlays, it's easy to see why a homeowner would want the best of both worlds. If you are looking for something traditional and dimensional, overlay cabinets may be your best friend. But if you want something that will really turn the design of your kitchen around, through smoothness and a flattened appearance, you might want to give inset cabinets a try. Although their rising rate of popularity would imply that they are the new fad, they have actually been around since the 1700s in traditional colonial and Victorian homes. Not only are they major space savers, but they offer a beautiful and elegant look that you may never have been able to achieve before with your more standard overlay cabinets.
Kitchen remodeling is one of the most exciting projects to invest in, especially if you are a new homeowner. If you have a clear style and price set in mind, you can determine whether inset cabinets are in your future. If you need further assistance, a remodeling specialist can help you make the most informed choices. For further reading, check out Remodeling 101, a free homeowner's guide available for download at Sebring Design Build. Learn how to ask the right questions and get the right answers so you can start on the project of your dreams!
INSET SEA SIDE VIEW
JUST A LITTLE BIT BLUE