Whether you are planning a renovation or you are in the process of decorating your home, there are many interesting and beautiful mirror ideas to inspire your home's new look. Besides the bathroom vanity mirror you use every morning, many mirrors are used for decorative purposes. From wall mirror art to mirrored backsplashes in the kitchen, mirrors have become a familiar part of home décor. Modern mirror styles are increasingly creative and unique, partly because of new technologies and partly because homeowners are looking for something distinctive.
Decorating with Mirrors
There are many places around your home you can add a mirror. An obvious place is the living area. A large wall mirror with a detailed frame can be just as elegant as an elaborate painting.
Other places include the hallway (along the wall or at the end), the bedroom, along the stairway and the entryway. You can even install a mirror outside on the porch or on a wall adjacent to the garden. The latter is an especially good idea for those with small gardens. The mirror creates a perception that the flowers have spread further than they actually have.
Whatever locations you choose, the secret to decorating with mirrors is positioning and knowing how to mix and match. Make sure the mirror properly captures any light coming in. After all, the beauty of a mirror is coaxed out by light. If there is too little or no natural light hitting the mirror add your own light fixtures. An overhead or wall light directed towards the mirror will create a beautiful effect.
In larger areas such as the living room, hang several mirrors with varying shapes and sizes. Just make sure the mirrors are complementing each other and not competing for attention. For instance, you can have several round mirrors with different sizes. Each can have its own slightly different frame that blends well with the rest.
A mirror combo usually works best when all the pieces are hang on a single wall. This creates a sort of a gallery that becomes the focal area of the room. Try to choose a wall that is directly opposite the windows. This allows the mirrors to reflect more light around and create an even more dazzling style.
Interesting article regarding mirrors and Feng Shui:  How To Use Mirrors To Create Good Feng Shui.
You can also set up clever interplay between mirrors and other objects around the house. For example, a large mirror that reflects an art piece opposite it. Or a mirror positioned to reflect the view outside into the house. Or one of those cool mirror TVs where the TV transforms into a mirror when switched off. For maximum effect, get a framed mirror TV.
With decorative wall mirrors, the framing plays an even bigger role in the overall design. As much as you may want different frame styles for different mirrors, stay within a specific theme. Don't have one mirror with an industrial-style wrought metal frame and another country-style one with a wooden trim. Even for mirrors setup in different rooms, try to work within one theme.
Mirror tiles are becoming increasingly popular. They make for stunning backsplashes (especially when combined with lighting) and are easy to maintain. Mirror tiles are also a common in other areas such as the bathroom. For pizzazz, go for mirror mosaic tiles. These come in a wide variety of patterns that will glam up any room they are used in. You can even create a full accent wall using just mirror mosaic tiles.
Take a moment to look at some of the mirror ideas that we have gathered and hopefully it will provide some inspiration.
HEY GORGEOUS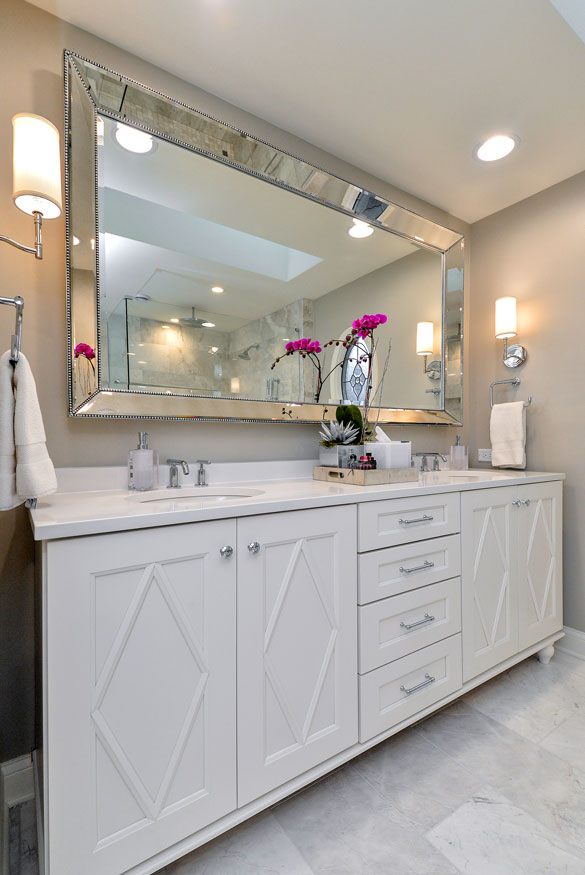 Just love this striking large mirror these homeowners chose for over their bathroom vanity!
WELCOME HOME
Elegant foyer mirror–that frame is huge!
AMPLE MIRROR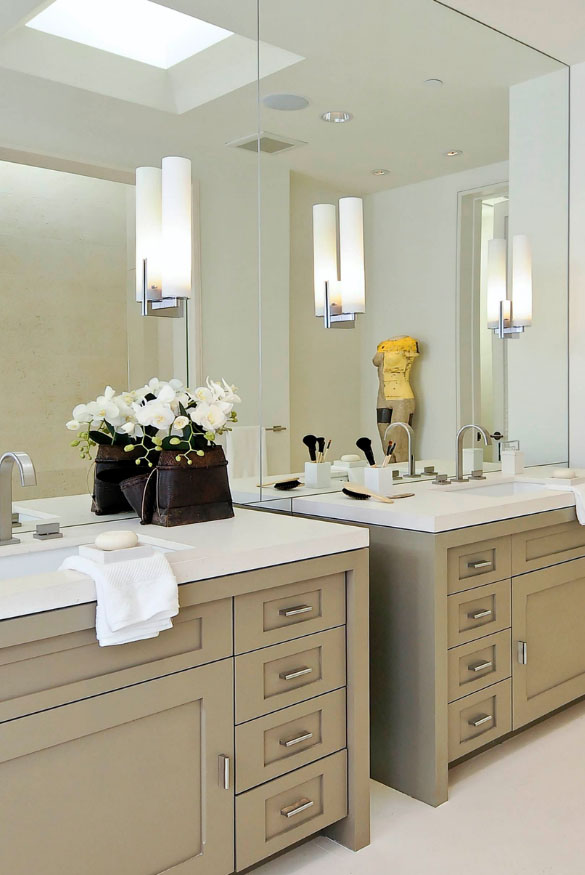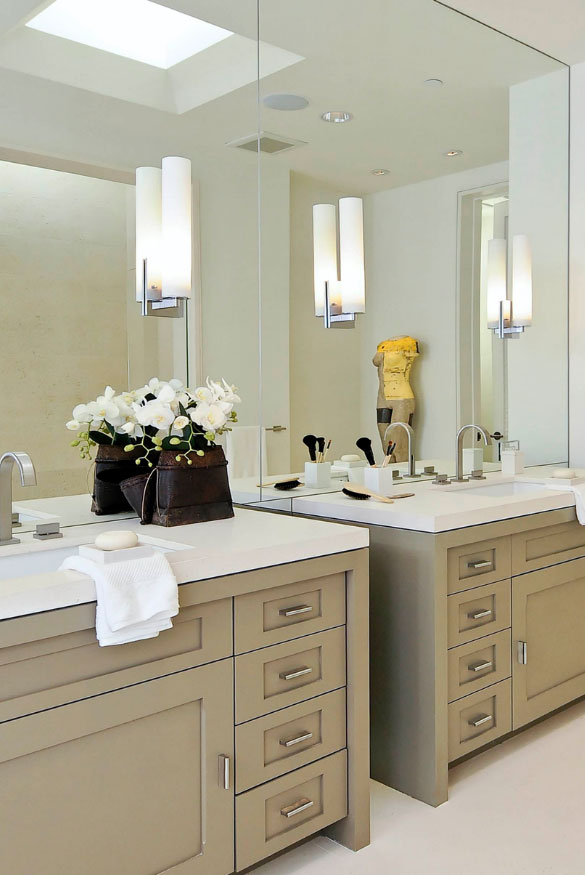 No lack of mirror space here!
PUZZLE MIRROR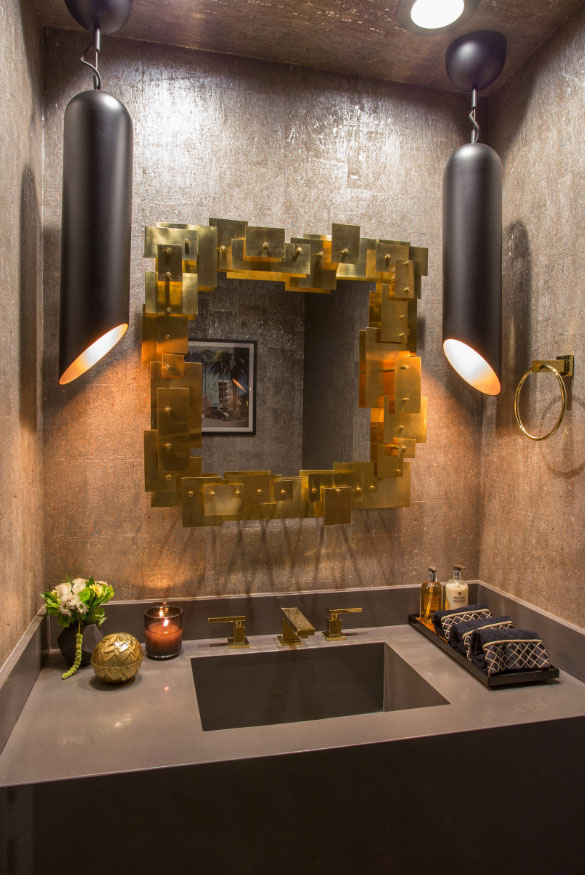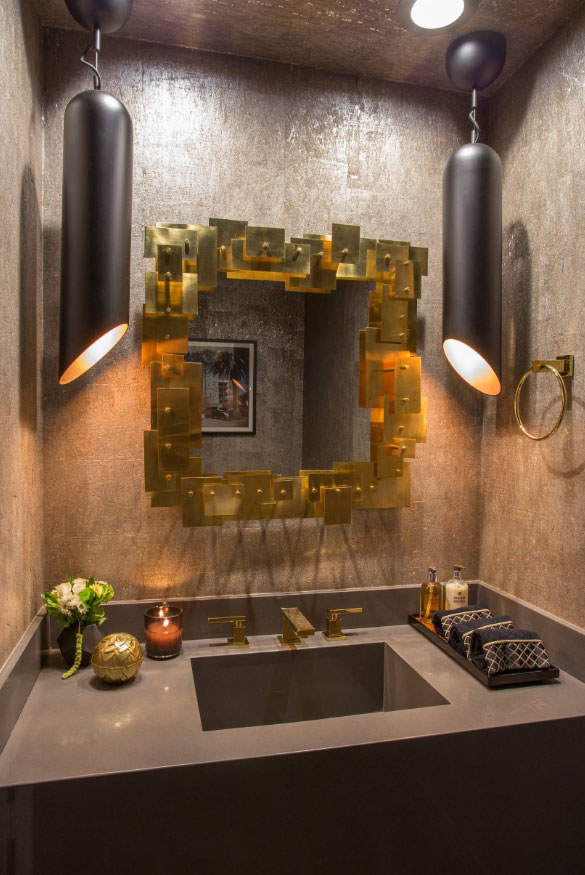 This puzzle mirror by Jonathan Alder is a geometric design made of solid brass. Definitely an alluring focal point in this bathroom.
SQUARE GALLERY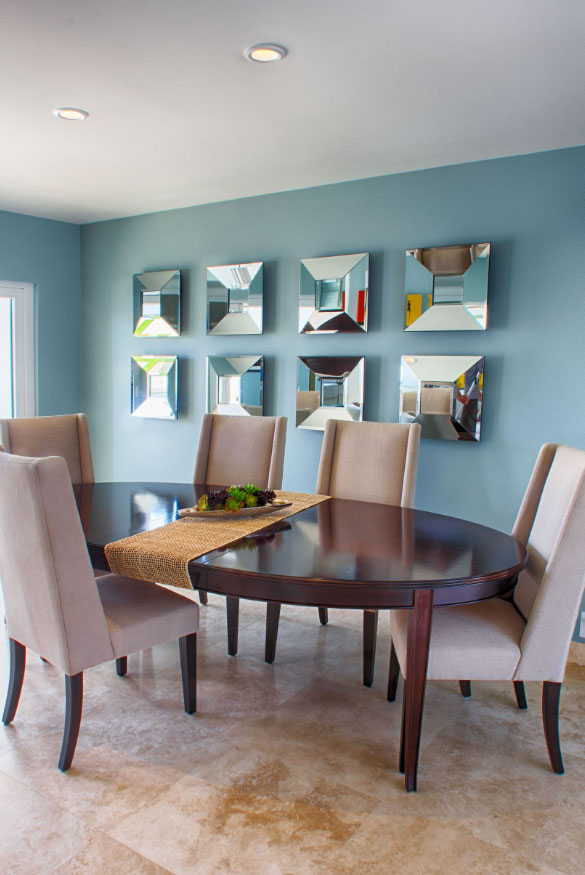 Great square accent miirror gallery in this dining space.
ANGLED VIEW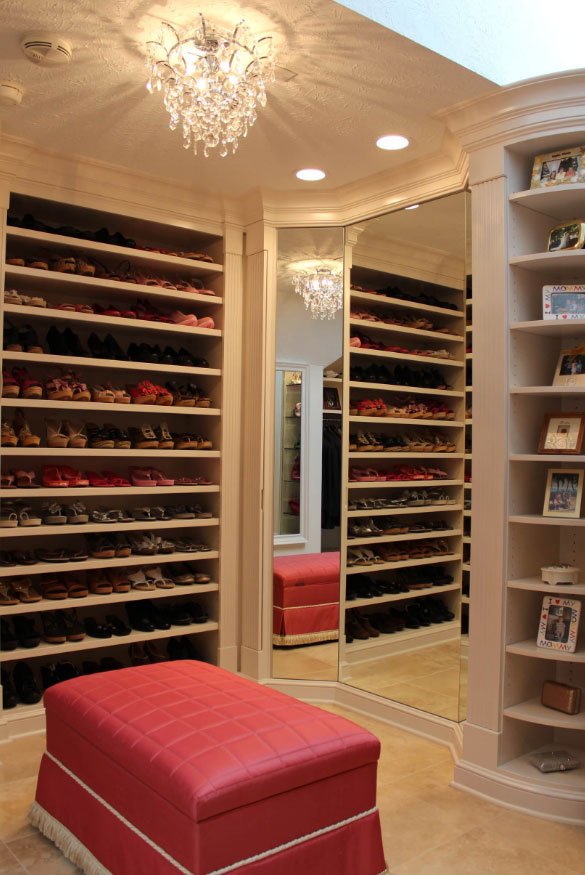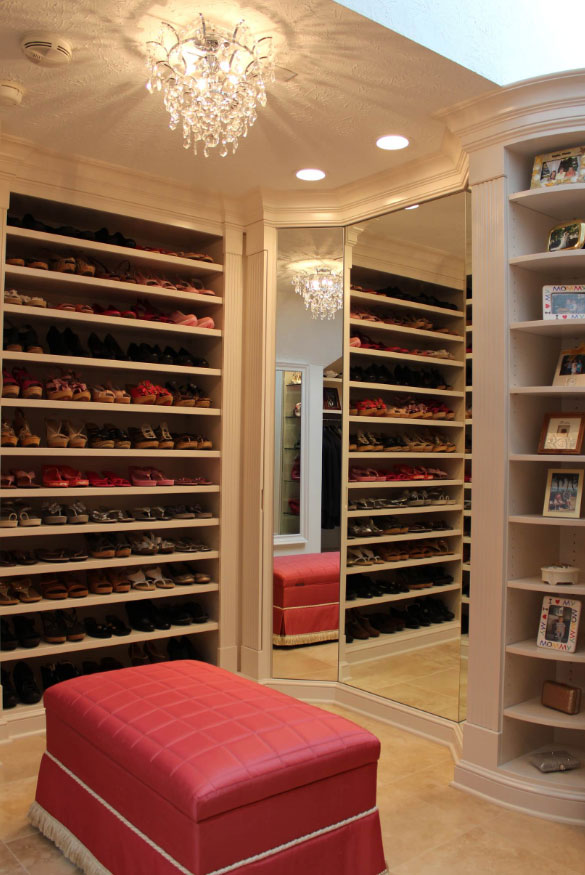 Awesome angled mirror in this dream closet!
TRIFOLD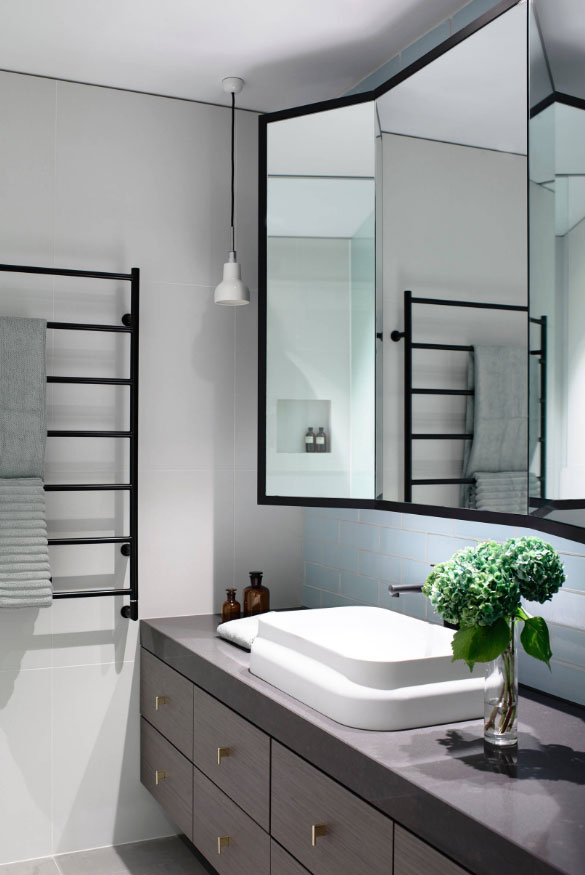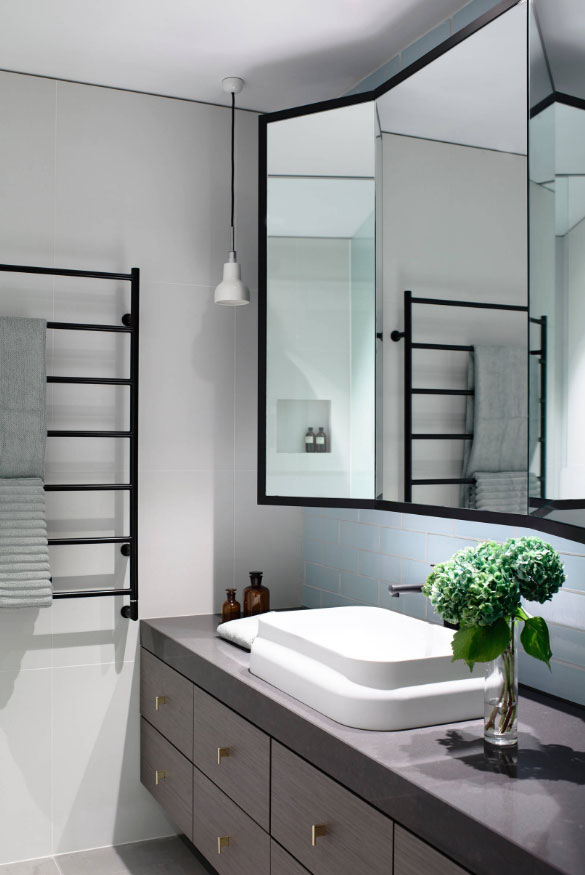 What a great functional trifold mirror in this contemporary bathroom.
EXQUISITE ART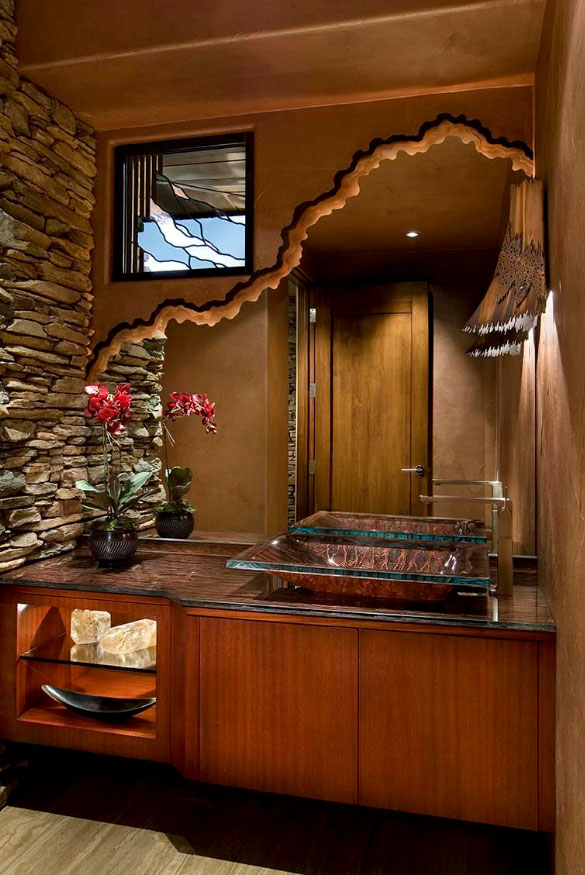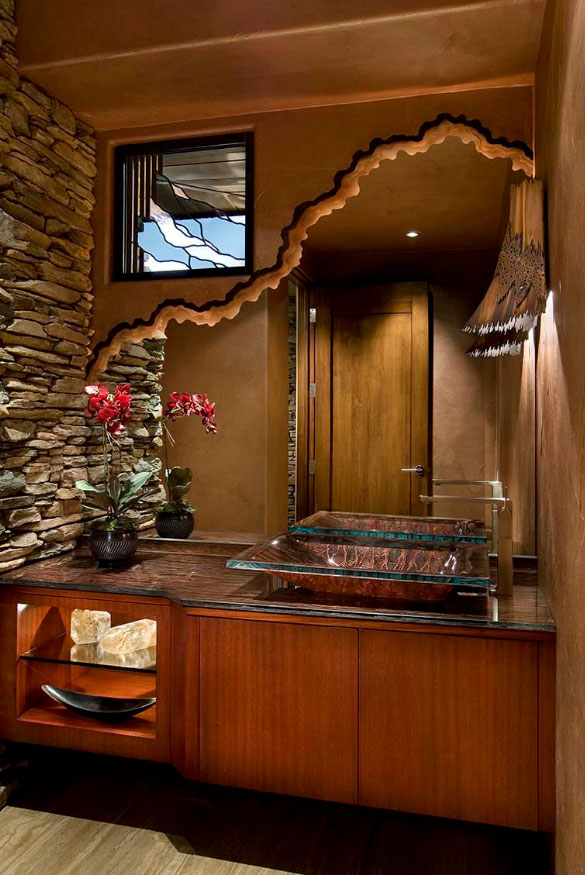 This exquisite, back-lit, hand-etched mirror was custom made by a late artist. Absolutely unique & stunning!
QUARTET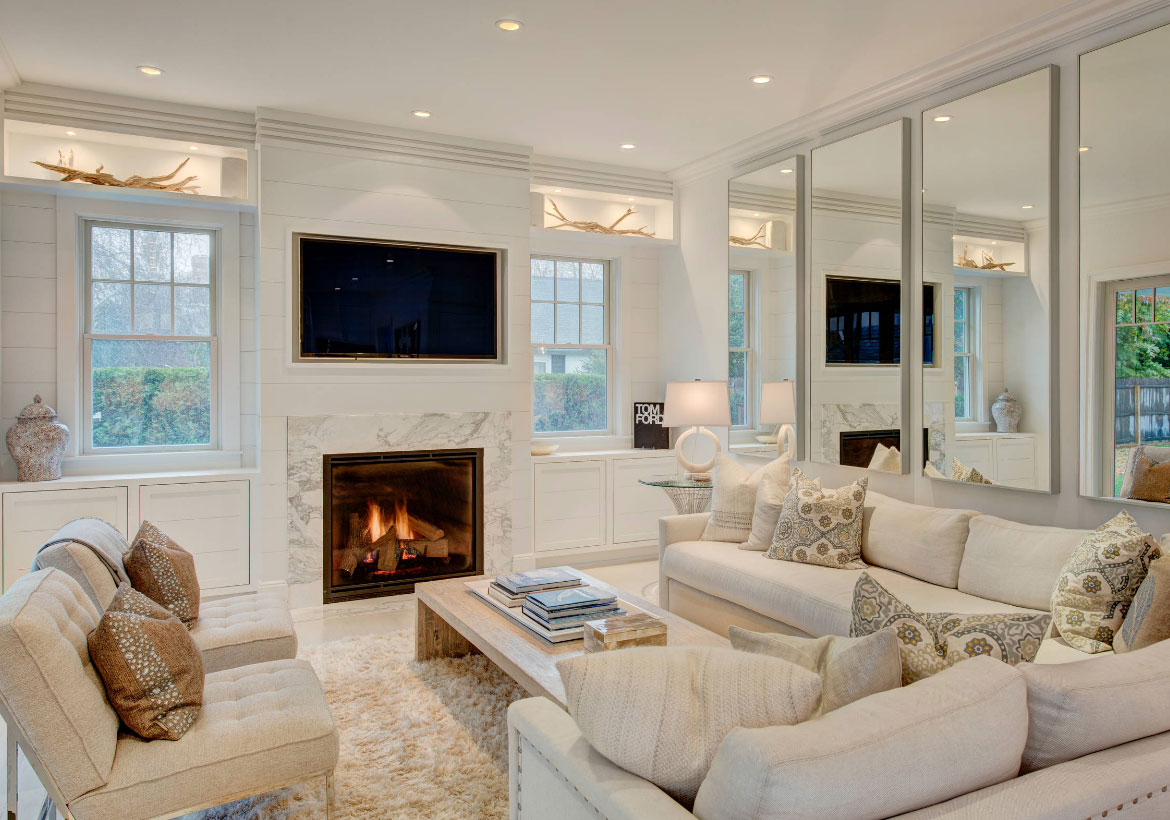 Four mirrors were used in this Southampton beach house to beautifully accent this living area.