Whether you are planning a renovation or you are in the process of decorating your home, there are many interesting and beautiful mirror ideas to inspire your home's new look. Besides the bathroom vanity mirror you use every morning, many mirrors are used for decorative purposes. From wall mirror art to mirrored backsplashes in the kitchen, mirrors have become a familiar part of home décor. Modern mirror styles are increasingly creative and unique, partly because of new technologies and partly because homeowners are looking for something distinctive.
Take a moment to look at some of the mirror ideas that we have gathered and hopefully it will provide some inspiration.
HEY GORGEOUS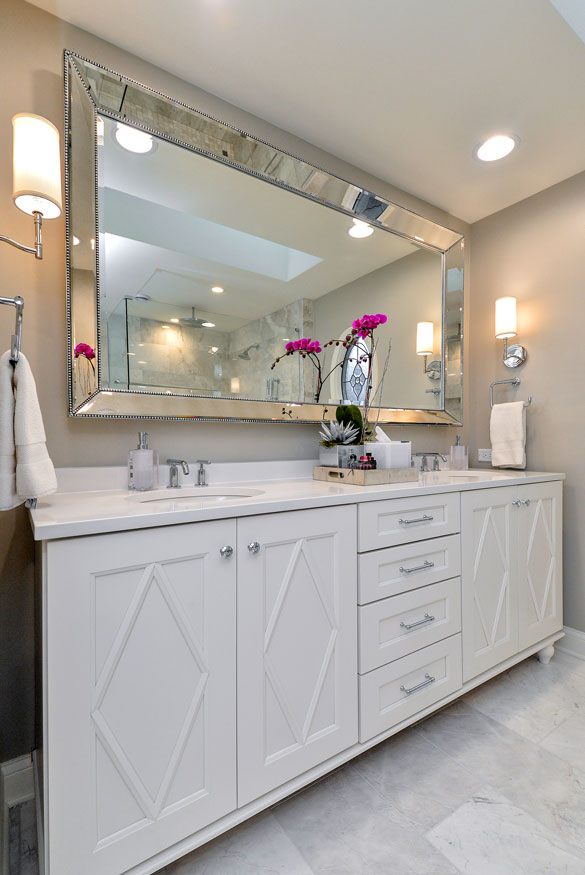 Just love this striking large mirror these homeowners chose for over their bathroom vanity!
WELCOME HOME
Elegant foyer mirror–that frame is huge!
AMPLE MIRROR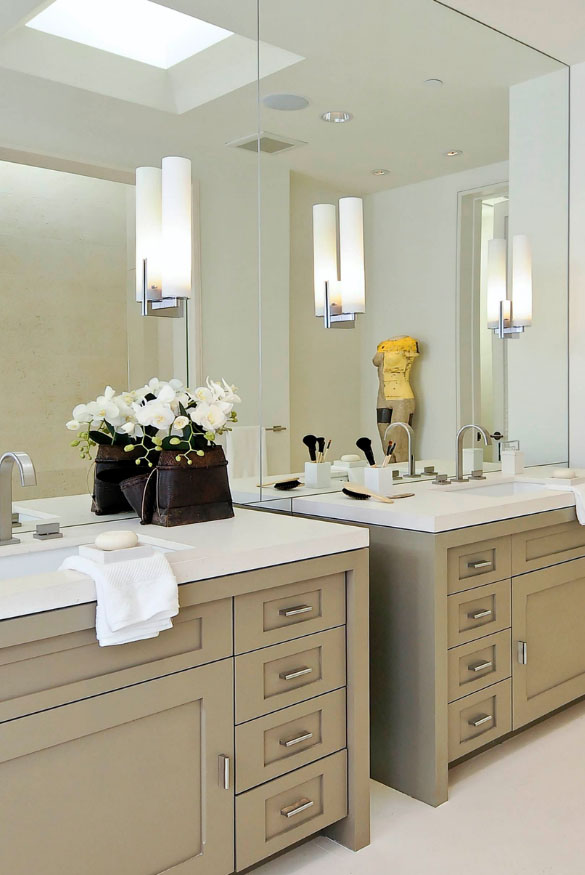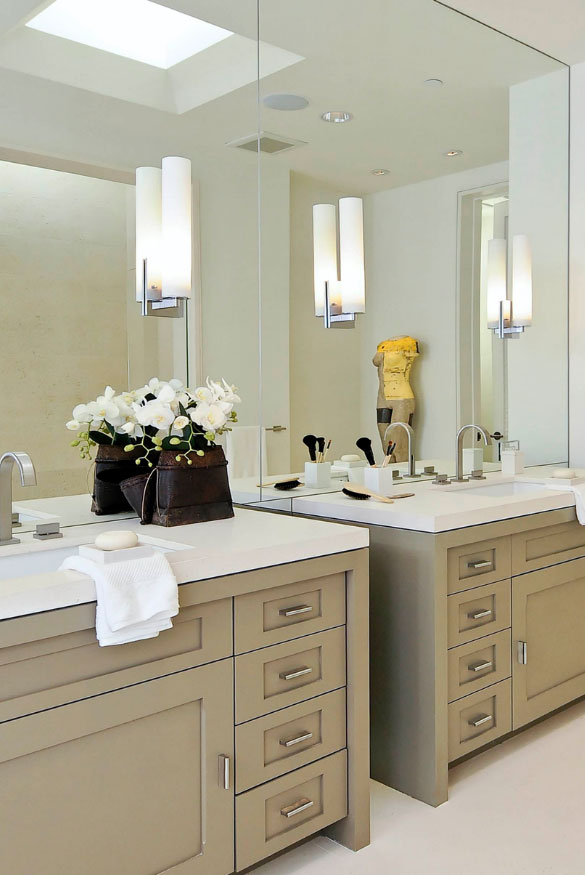 No lack of mirror space here!
PUZZLE MIRROR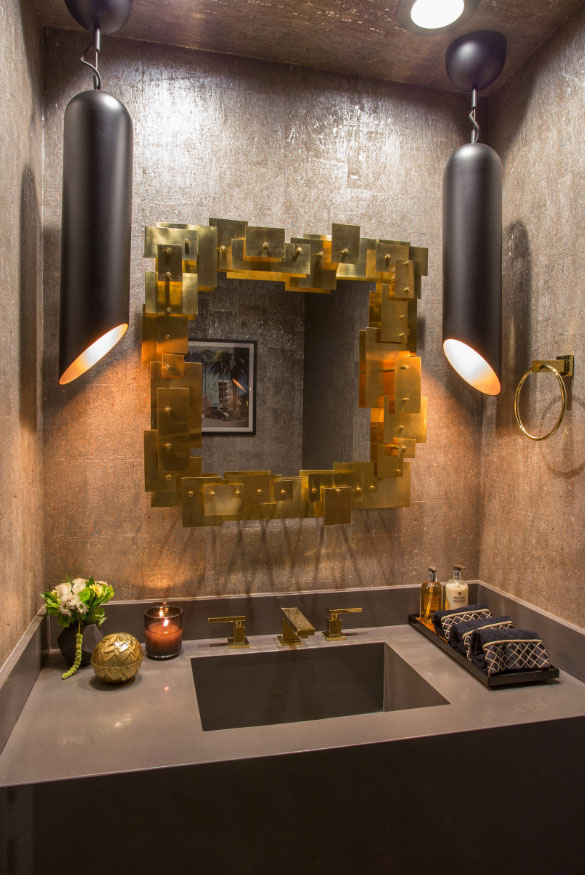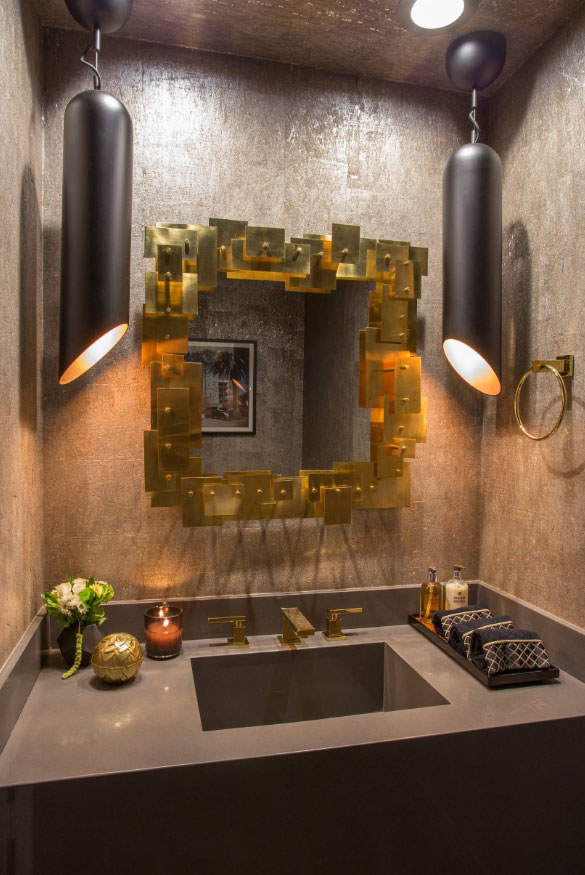 This puzzle mirror by Jonathan Alder is a geometric design made of solid brass. Definitely an alluring focal point in this bathroom.
SQUARE GALLERY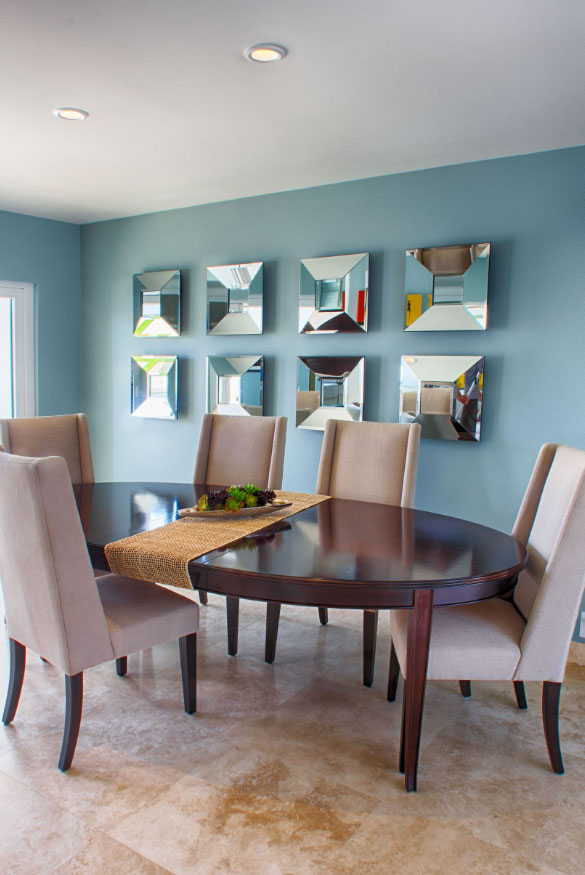 Great square accent miirror gallery in this dining space.
ANGLED VIEW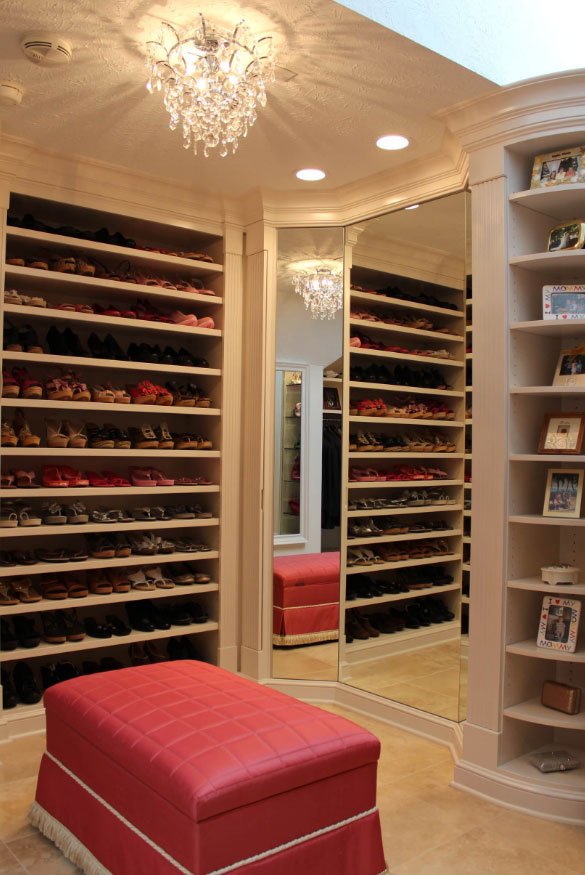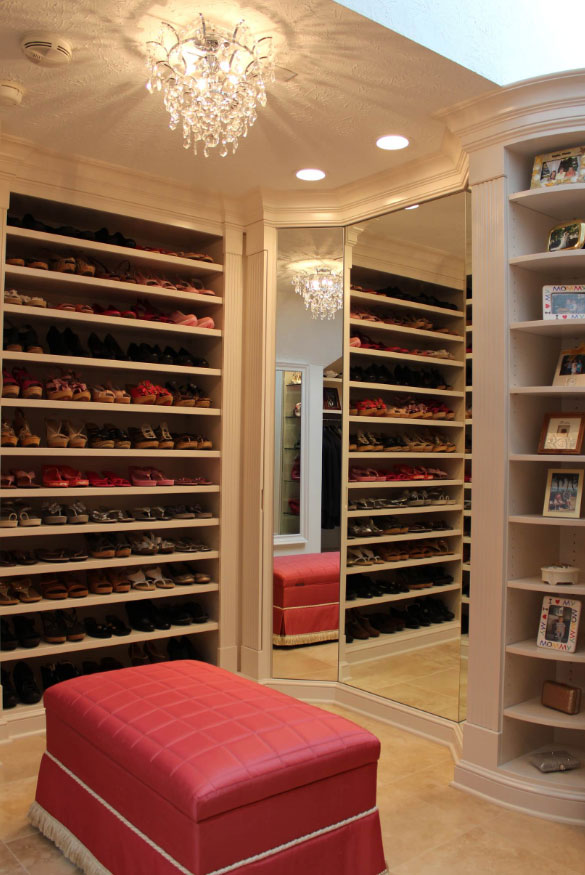 Awesome angled mirror in this dream closet!
TRIFOLD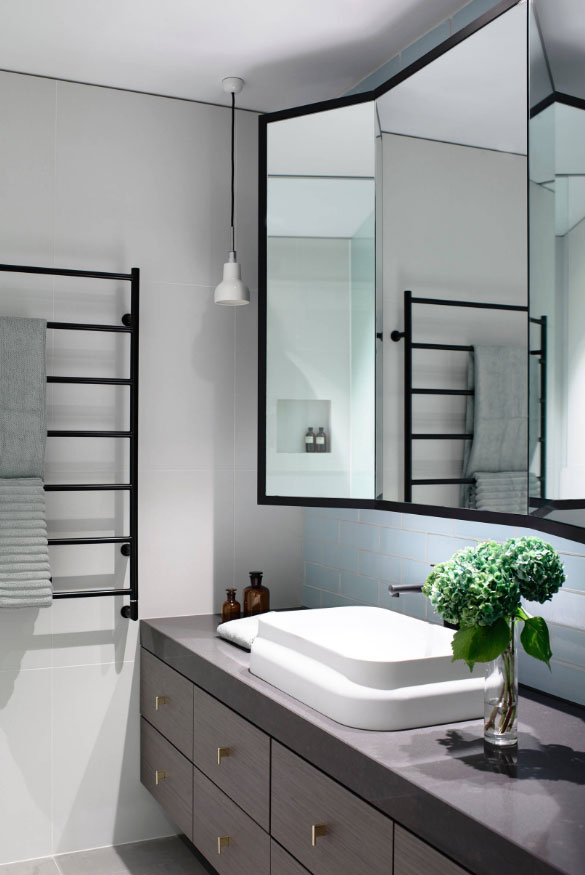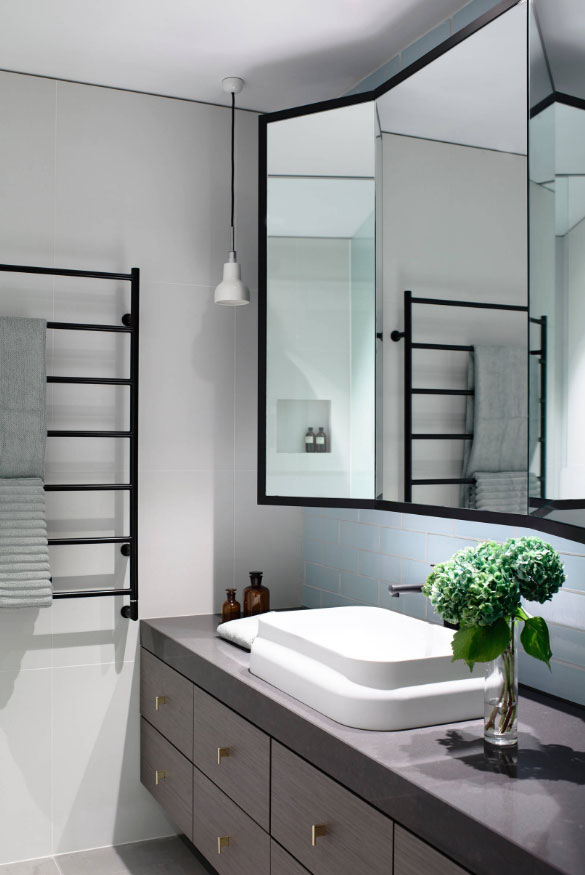 What a great functional trifold mirror in this contemporary bathroom.
EXQUISITE ART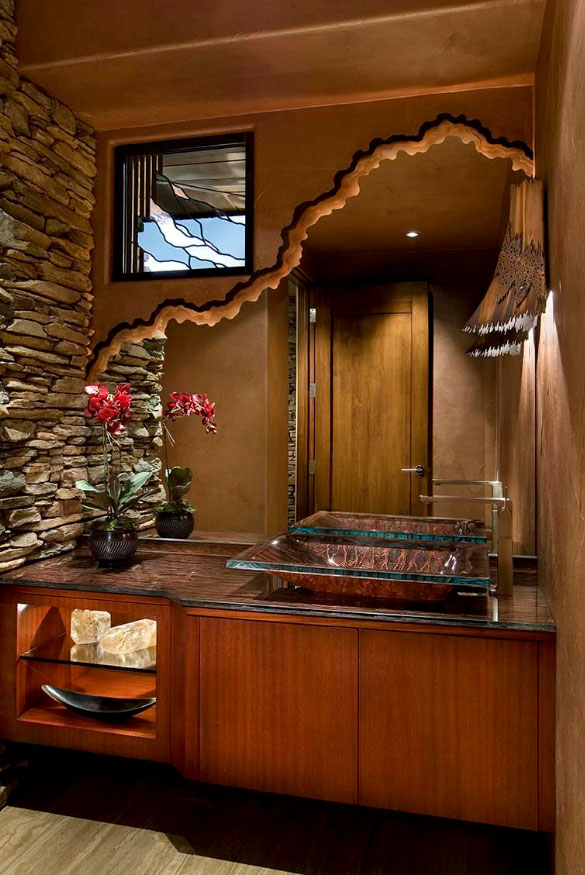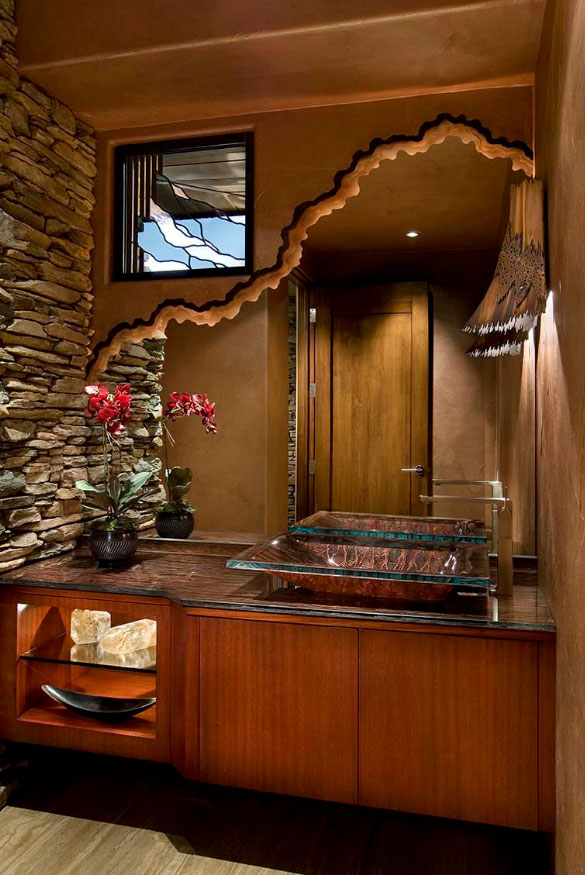 This exquisite, back-lit, hand-etched mirror was custom made by a late artist. Absolutely unique & stunning!
QUARTET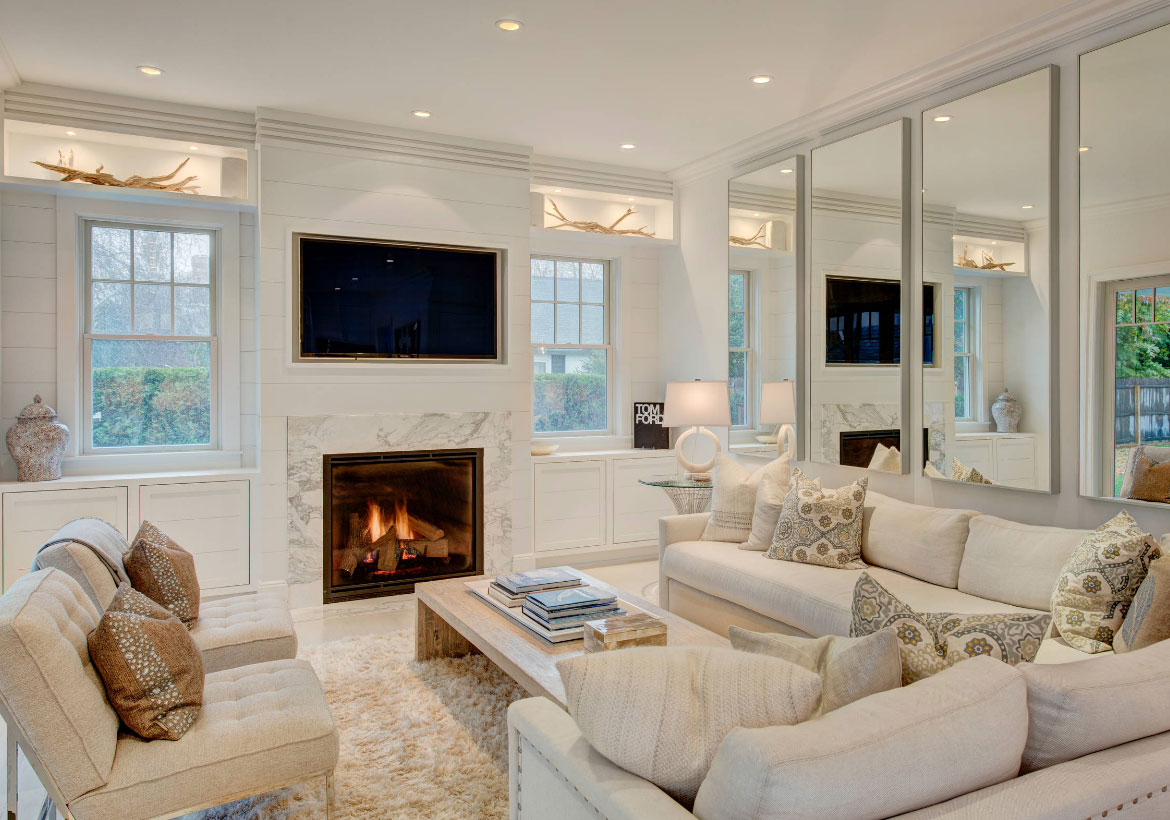 Four mirrors were used in this Southampton beach house to beautifully accent this living area.
TRADITIONAL
Very traditional–love how there are two areas for morning prep!