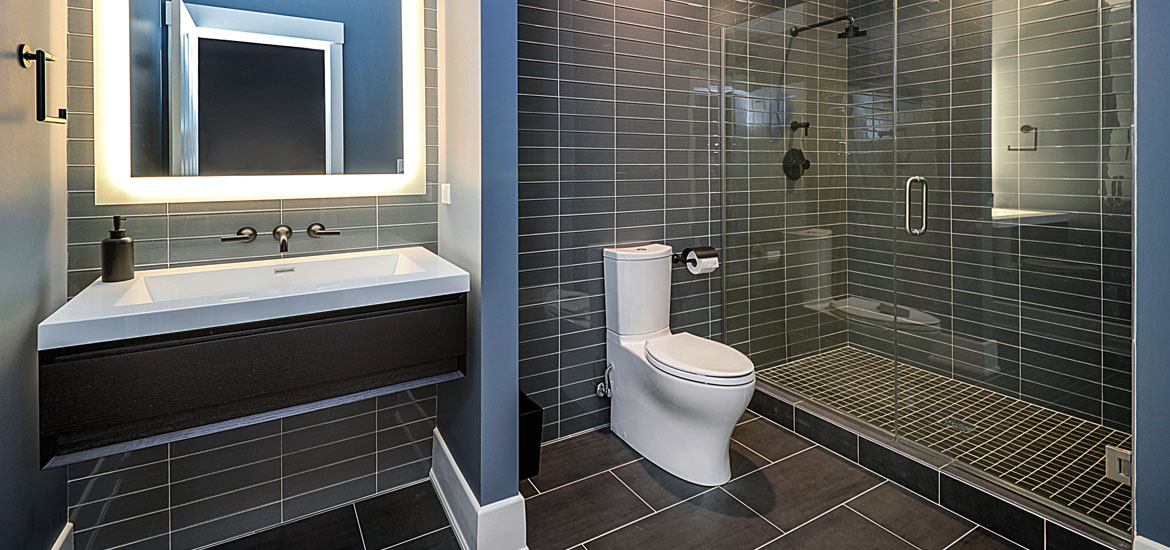 It's undeniable. Tech has taken over. From manufacturing to TV, shopping to food prep, we expect tech to improve every activity we perform. We meet with coworkers thousands of miles away without hopping on a plane. We go grocery shopping on a computer. And most of the time, this tech saves time.



But sometimes, tech creates creature comforts that lead you to spend more time—or let's face it, even waste time—on certain activities. But with all the time you save shopping at home instead of the store, there's nothing wrong with wasting a little time in other, more comfortable places, right? And wasting a little time is ok if you have to visit a certain place several times a day, anyway.
So, in what place will tech make you want to linger longer? The commode, of course. Yes, really! From being blinded by bright lights in the middle of the night to landing on an unwelcoming, cold seat, there are so many practical reasons to go high-tech with your toilet. Forget your phone, for a few minutes, and check out this unlikely hot spot.
Related:  33 Custom Bathrooms to Inspire You Own Bath Remodel
Toilet design has come a long way. High-tech toilets and toilet seats offer form and function for your bodily functions. Whether you need a new toilet or simply a new seat, you can make some serious upgrades. Many new sleek seats and toilets provide lighting, warming, antimicrobial, deodorizing, quiet closing, cleansing and self-cleaning options.
The most expensive ones include all of these options and then some. Best of all, many come with a remote control, giving you ultimate control of your commode. Many high-tech seats also require an outlet nearby, so if you're in the market for a new seat, make sure it has a place to plug in and power up.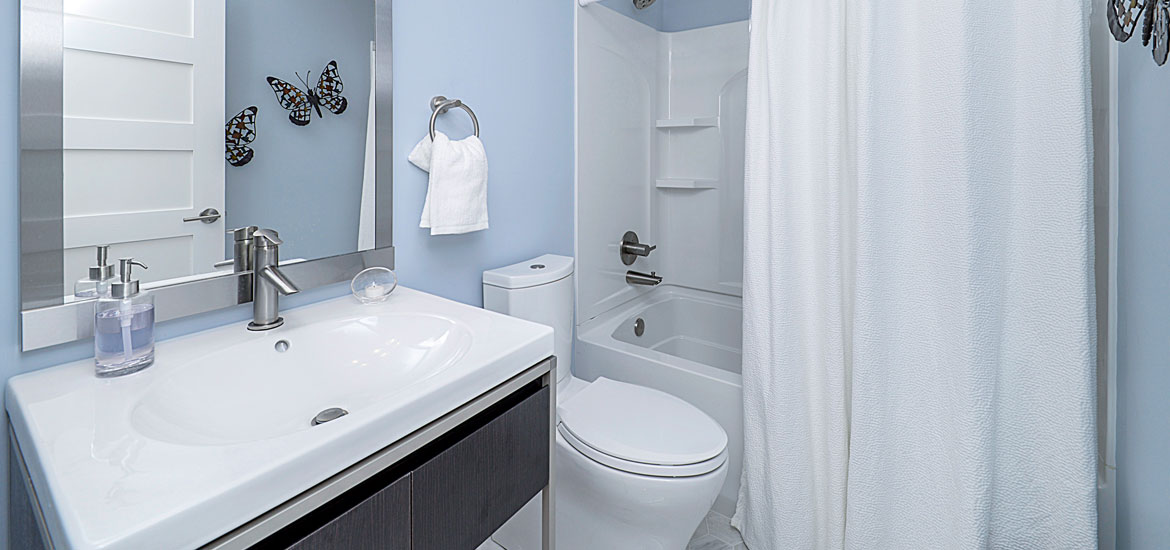 Function
Since its inception in 1596, the toilet has pretty much been a unitasker. So, in the age of multitasking, it only seems fair that our toilets should multitask has well. While the form of a toilet has changed quite a bit over the centuries, the basic function has been the same. Not anymore! So, let's take a look at some of the many functions available on toilets and toilet seats.
Light
The most basic seats offer the most basic need: light. Let's say it's 2 AM and you are feeling your way to the bathroom, keeping your eyes barely open to prevent yourself from waking up entirely…but then you can't exactly see where to go, so you switch on the light, temporarily blinding yourself and now you are fully awake. If your seat had some sort of light, you could have quickly taken care of business and slipped back into bed, and ideally back to sleep.
So, what makes a well-lit lid? On the low-tech side, you can find a simple glow-in-the-dark seat. Not the sleekest way to illuminate, but it gets the job done. On the high-tech side, illumination comes in the form of an LED light integrated into the toilet seat. Toto bidet toilets and seats, for instance, lean high-tech.
Heat
The only thing that might wake you up more than bright lights in the middle of the night is an icy seat. Many high-tech seats by Brondell, Toto and Kohler, to name a few, have combined the benefits of a nightlight with seat warmer technology. With the touch of a button, you can adjust the temperature of the seat and the lighting it puts out. They often require an outlet, as do most heated toilet seats, so if you don't have one nearby, these would not be for you.
Cleansing
Once considered only a French or European preference, bidets are gaining popularity in the U.S. And why not? Many people think they're greener and cleaner, and that's a win/win for everybody. Many units also offer air dry options as well, almost completely eliminating the need for paper. And for the ultimate in a comfortable clean, many bidets offer adjustable water pressure and temperature.
You may also want to consider a washlet as an alternative to the traditional bidet.
Soft Close Lid
Life can be noisy, with phones ringing, kids playing and chattering, dogs barking, and horns honking. When going about your business, you should be able to do so in peace and quiet. Another key to finding the best toilet seat? A quiet close lid. Quiet close lids do exactly as the name suggests, with a sensor or a simple tap down, the lids close softly. After all, there's no need to end this regular routine on a bang.
Flushing
If you're looking for a new toilet, one final function to consider is how your toilet flushes. Single flush is standard, but dual flushing is catching on as it saves water. One button is for liquid waste, using less water, and the other button is for solid waste. Another thing to consider is whether it's gravity feed, which is standard, or pressure assist, which uses less water, but is quite a bit louder.
Antimicrobial Seat
Germs are a fact of life and a guarantee in the bathroom. So, why not have a toilet seat that can help inhibit the growth of germs? Many regular toilet seats are already made with antimicrobial materials, so it's a good idea when you are spending a little extra money on the high-tech toilet or seat to make sure it's antimicrobial as well.
Deodorizing
Sometimes a fan is not enough, so many seats and toilets provide a deodorizing component, using a carbon filter, to eliminate unwanted odors.
Self-Cleaning
Most people would rather clean anything else than the toilet. The risk of splashing. The smell of bleach. Ick. If there is any way to skip this household chore, most people will find it. With the latest technology, you can at least skip cleaning the inside of the bowl for a little longer than the standard bowl. Many, such as Toto Washlets, pre-mist the bowl before use, which keeps it cleaner longer. (Sorry, you'll still have to wipe down the outside of the toilet.)
Form
As fun as the functions are, let's not forget form. After all, even if you're going for extra functions, your toilet should look good, too. Traditional, transitional, modern and contemporary styles all extend to your porcelain throne. But toilet design is only one aspect to consider when looking for a new toilet. Here are some toilet design features to consider when looking at types of toilets.
We also found some helpful information at the Kohler website that you may want to check out.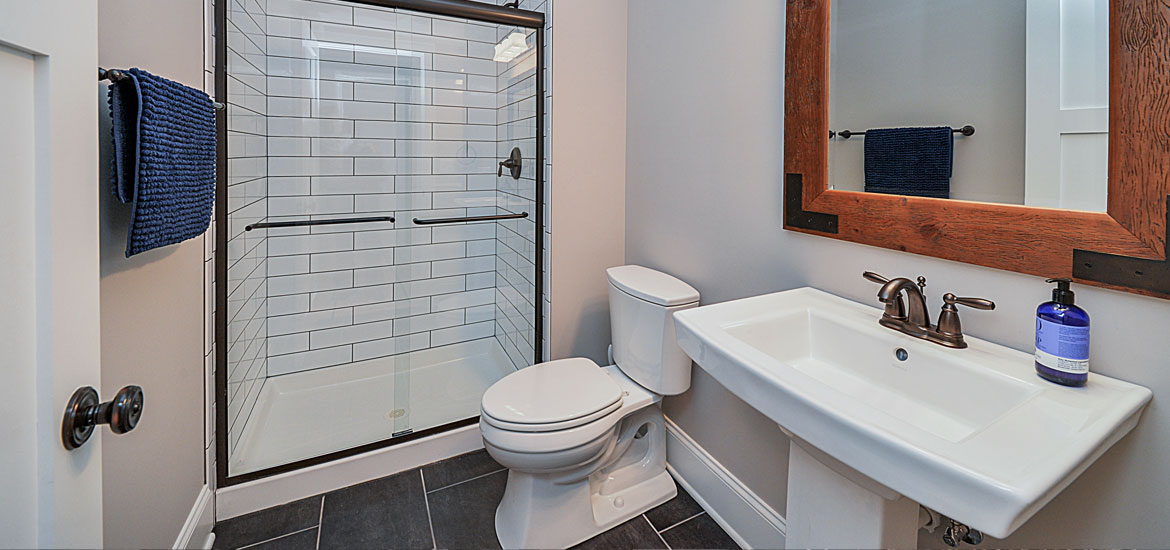 Height
There are two heights to choose from: standard and comfort. Standard is approximately 14-15" high, while comfort reflects a chair height of 17-19". So, if you're a little leggier, comfort height is the way to go.
Bowl Shape
As with height, bowl shape is pretty basic. There are two bowl shapes to choose from: round and oval. While they may vary slightly in size, round is generally space-saving while oval is a bit more comfortable.
Color
Just because commodes come in many colors doesn't mean you should dare to be different. After all, there's a reason white is classic: it goes with everything. It's traditional. It's modern. And it's every style in between. Want to go bold? It's probably best to save it for the walls or accent tiles. Besides, the higher tech you go with your toilet, the fewer color options you have.
You may want to take a moment to read our other blog:  7 Must-Know Bathroom Remodeling Tips From a Bathroom Remodeler
One-Piece or Two-Piece or Wall Hung
Two-piece toilets, where the tank is separate from the toilet, take up the most space, but are also the most budget-friendly. One-piece toilets are, as said in the name, one-piece; the tank and toilet are not separate. They cost a bit more, but are also more space efficient. Wall hung toilets are the ultimate in luxury and modern design—and that's typically reflected in the price. They also are the most space efficient and can be mounted to a custom height.
Trapways
"What is a trapway?" you ask. It's that winding shape behind the toilet bowl. If you've ever cleaned a toilet, you know that cleaning trapways can be a pain. For those who clean, like a clean lines, or both, concealed or skirted trapways are the way to go. They're easy to clean and easy on the eyes.
The Best of Form and Function
Toilets and toilet seats are not merely an afterthought when redesigning a bathroom anymore. Their style complements the rest of the room. Their technology may even surpass their surroundings. It's a combination of form and function that invites you to linger longer. Just be sure not to stay to long, or your spouse may wonder where you went.