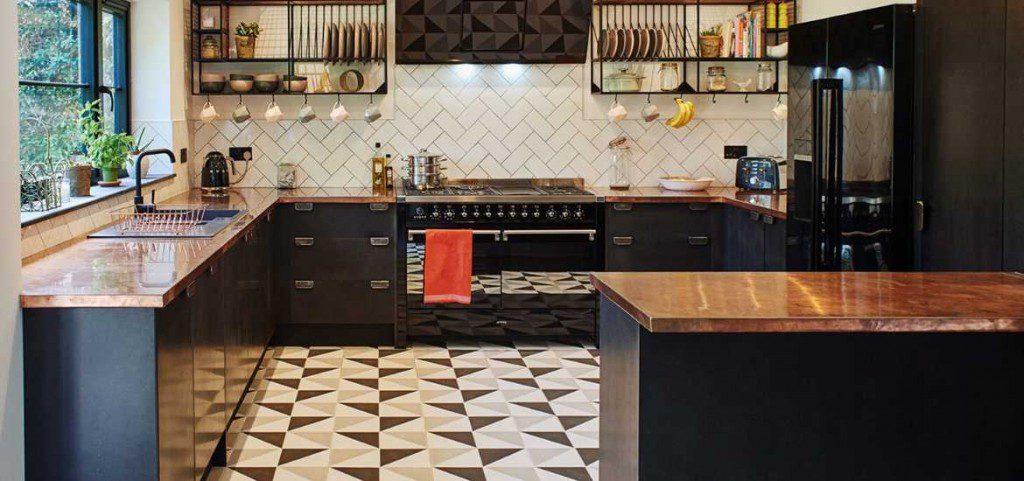 Deciding on getting a copper countertop will surely create a unique synergy within your kitchen. It is a known fact that there are a lot of materials that you can choose from but a certain rustic charm that the copper possesses makes it a crowd favorite. As an excellent material that most interior design experts use as accents, the aesthetic quality that this material has to offer goes beyond it being traditional. 
Copper is a delicate metal that can be dented or scratched when force against is applied. But, its pleasant radiance and its resistance to dirt makes it an excellent choice for copper bar tops. When you use copper sheets for countertops you will also need to think of its maintenance.  A lot of homeowners have been using copper as a countertop covering hundreds of years. This material is very easy to clean even with simple home cleaning products. However, this material's softness needs to be well considered when the cleaning materials you have can be pretty abrasive to copper.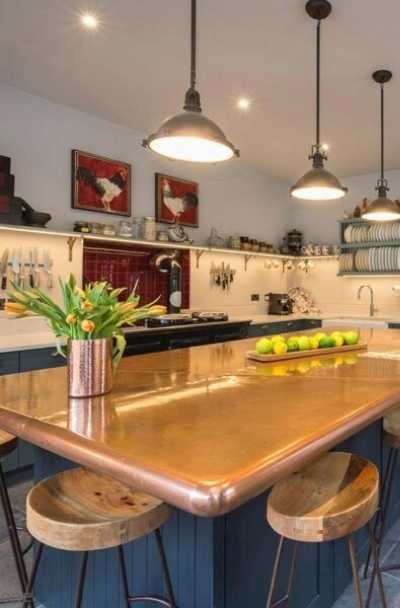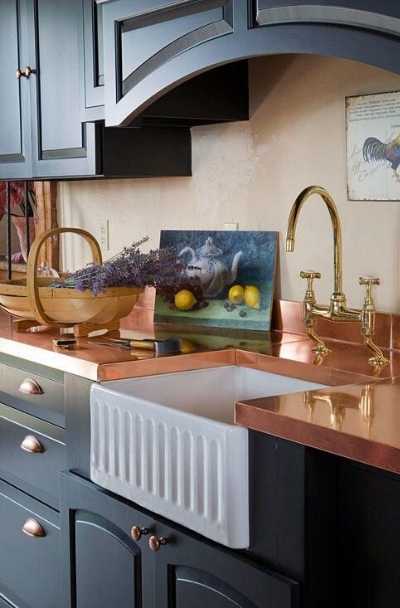 Looking for an inspiration that will create an exquisite aura? This combination of block colored cabinets and great accents surely instills a sense of grandeur.
COZY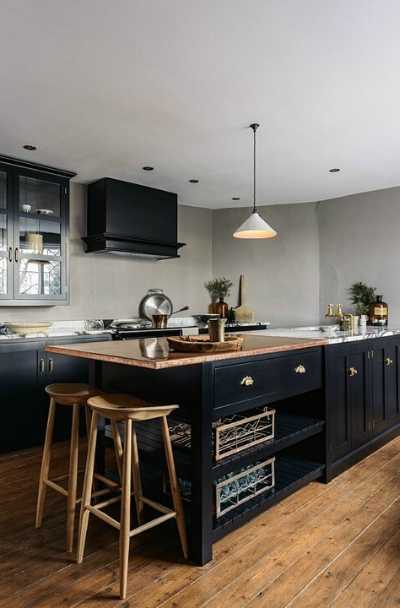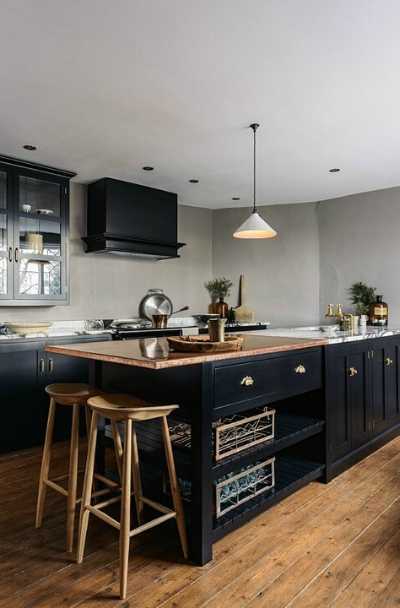 Nothing will go wrong if you want copper countertop highlights on your bold black interior. Combine it with wood flooring and furniture and your set.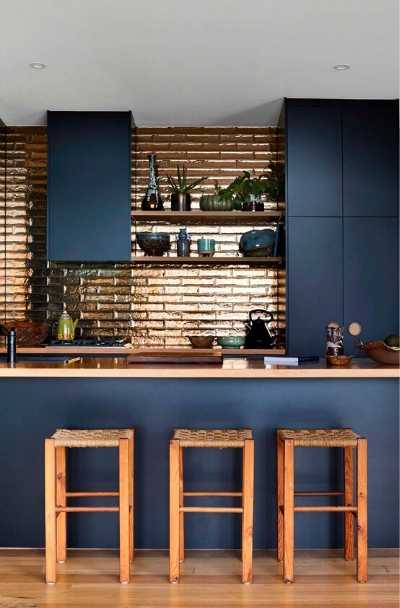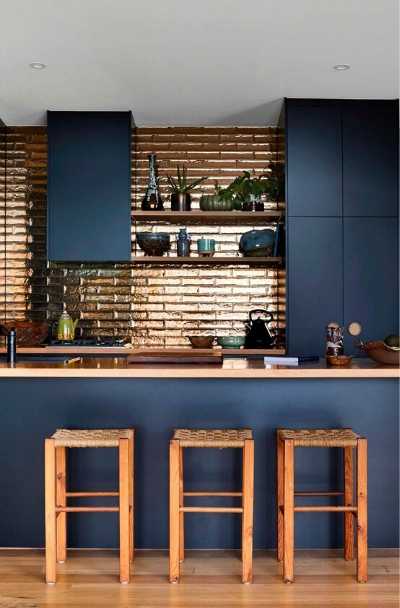 Backsplash covered with magnificent colored subway tiles and a mix of traditional kitchen accents highlights the interiors contemporary content.
ROSE GOLD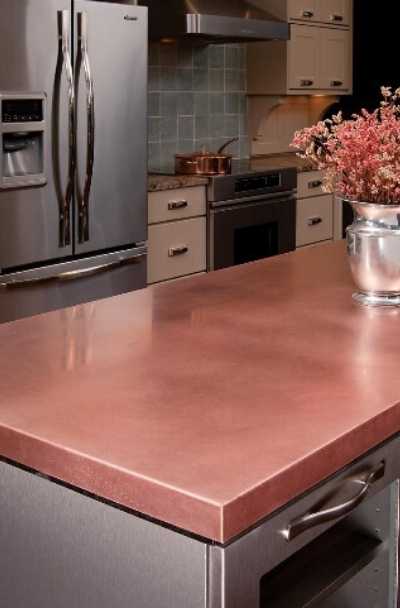 When your kitchen offers a dainty looking countertop to assist you with all your activities, nothing will ever be enjoyable than using it on a daily basis.
MODERN GRAY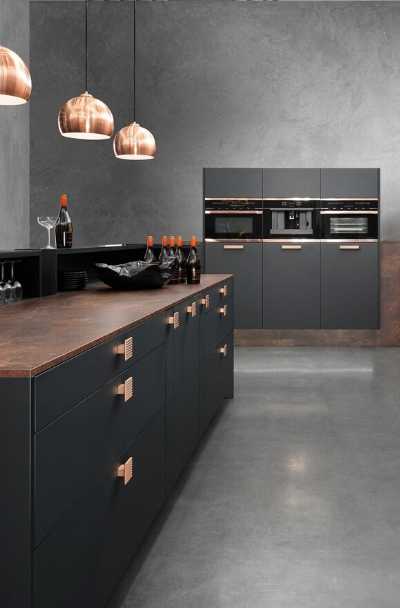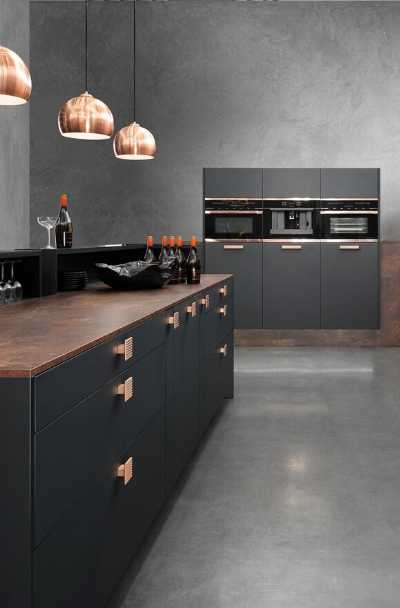 Modern interior, especially minimalists ones, will need minimal upkeep when the colors you employ are the ones that maintain less stain acquisitions.
RICH INTERIOR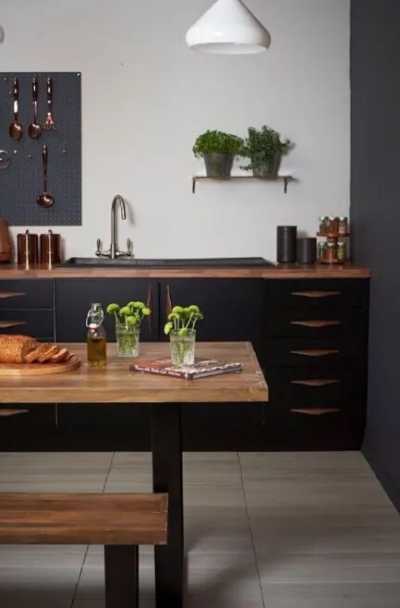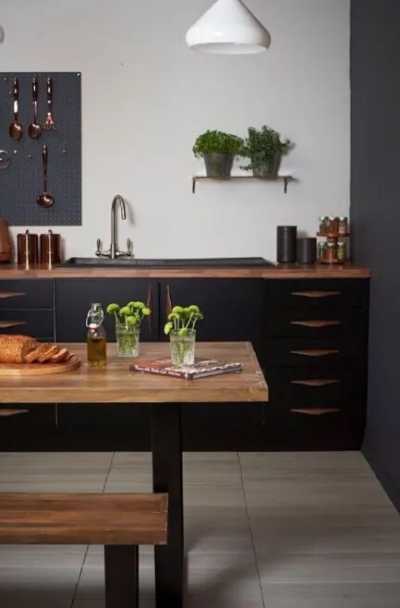 Having a kitchen counter that compliments the entirety of your interior unites the whole to create a better environment for everyone around the house.
HOMEY VIBES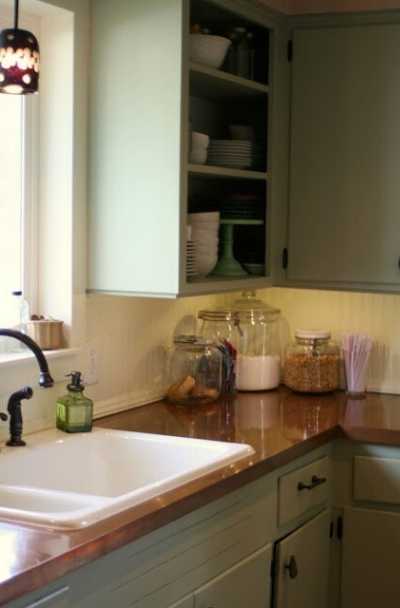 CLASSIC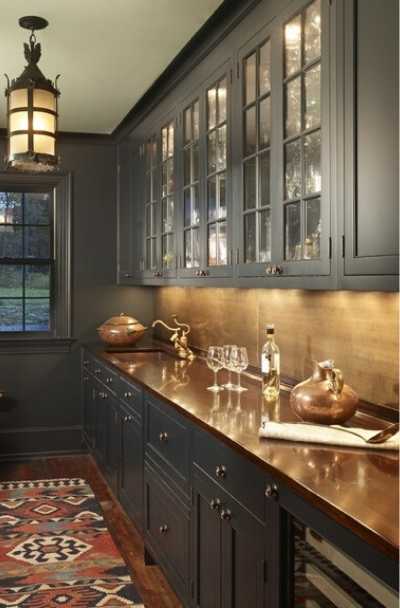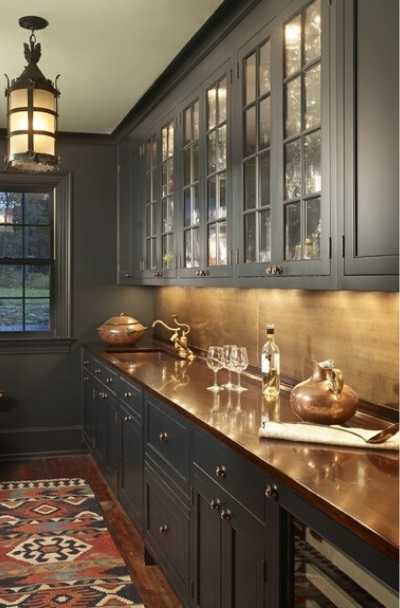 Classicaly inspired bar countertop that looks so grand. A few visits to the bar will be an enjoyable course when you appreciate the design elements here.
APARTMENT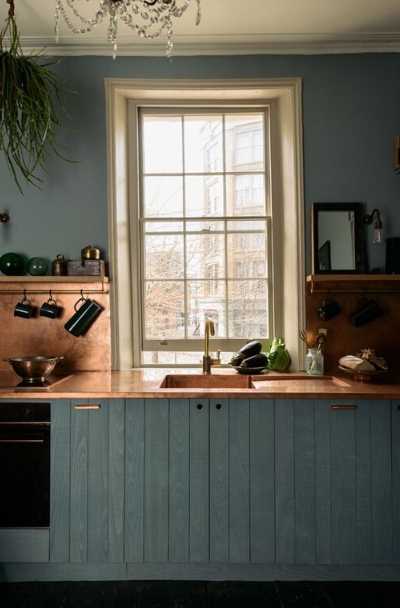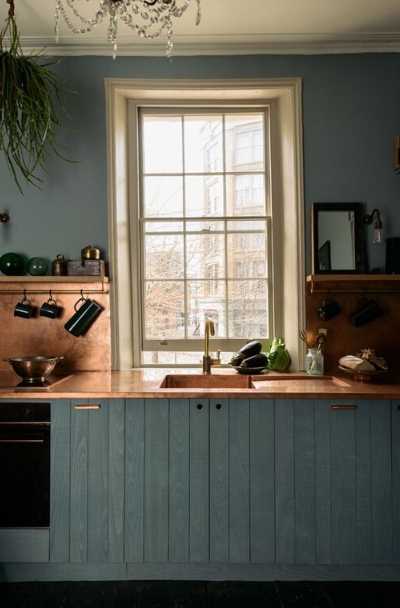 Afternoon excursions with a great view from the kitchen window will be warm memories as much as the tiny pieces of accents you put into your interior.
Materials to Use When You Remodel your Kitchen Countertops
Old and battered looking kitchen countertops tend to downplay the entire quality of your whole kitchen's interior. When you want to give your kitchen an adorning enhancement through remodeling, your counters should also be given attention. A great way to have a design inspiration for the new look of your kitchen is through magazines or even photos from pinterest. Tear out or print that photo so you can examine the design elements carefully. Having these inspirational photographs for your new kitchen countertops will help you choose the right material that will complement your kitchen's existing coloration palette and furnishings.