Buying a pair of work pants isn't as simple as buying a pair of regular everyday pants, or even a pair of dress pants. There are a number of factors you have to consider when buying a pair of work pants, such as their fit, the fabric the manufacturer uses, the overall comfort the pants provide, and whether they're water-repellent or not. The number of pockets the pants have is another factor to consider, as well as how durable it is.
Luckily, there are a lot of options available for you both online and offline. From sturdy carpenter jeans to DWR-treated work pants, you'll be amazed at the variety of choices available for today's construction worker, plumber, electrician, or mechanic.
In this blog post, we're going to demystify this garment and discuss why it is better than ordinary pants in terms of sturdiness and overall design. We've also listed down some of the best work pants available right now that you can choose from, plus we have a buying guide to help you get started. Happy shopping!
Fabric
Denim used to be the fabric of choice for work jeans worn by construction workers, mechanics, electricians, and other tradesmen. It comes from cotton, which is spun, dyed, and woven into a thick and durable fabric. Work pants that are made of denim are comfortable, as well as easy to clean and maintain.
Work jeans are versatile. You can wear them at work, and you'd still look presentable enough to go out with friends for drinks afterward. Some work jeans are lined with fleece or flannel so you can wear them even in cold weather. They are available in different fits and designs, and many work jeans are very affordable. Check out this video to learn about how jeans are made.
Duck is another type of fabric used to create work pants. Also known as cotton duck, duck canvas, or duck cloth, this fabric is also used to make hammocks, sandbags, tote bags, and boat covers. They are also used to make sneakers, tents, backpacks, and duffel bags.
Duck is also made from spun and woven cotton. Prized for its durability, this fabric is a favorite when it comes to manufacturing workwear as it has a smooth surface that doesn't wear or tear easily. They are wind-resistant, breathable, and they lose that initial stiffness after a few washes.
Work Pants Fit
Unlike everyday pants, work pants only have a few types of fit. So, skinny pants are definitely a no-no here, and even slim fit pants are not as popular.
Regular fit pants sit slightly below the waist and feature a standard fit around the hip and thigh areas. These pants can be worn comfortably with work boots or work shoes.
If you don't want anything to get in your way while you work, then relaxed fit pants are perfect for you. The waistband sits slightly below the waist, and there is lots of room around the seat and thighs. The lower legs can be baggy, so keep that in mind if you're planning to wear work boots.
For optimum comfort, then you might want to try a pair of loose fit pants. The waistband sits around the waist comfortably, while the seat and thigh areas are very roomy. Think cargo work pants with a lot of room around the ankles. You can kneel or sit on your haunches comfortably while wearing loose fit pants.
Pockets
There are tools you can carry in your portable toolbox or tool bag, but sometimes, these storage options are just too cumbersome for some workspaces. You might also want to bring your wallet and cellphone always for your peace of mind. In cases like these, it is sensible to check the number of pockets your chosen work pants have.
Hip and back pockets are great for your mobile phone and wallet. But if you want your wrench, pliers, or a mini-screwdriver always within reach, then you might want to see if the work pants come with utility or cargo pockets. Some work pants for men even have a hammer loop and pencil sleeve at the sides. Meanwhile, some work pants have a specially designed pocket for mobile phones. This is usually located on or near the utility pocket for easy access.
Expandable pockets are great if you want to store something bulky and heavy inside them. Also, check if the back and cargo pockets are secured with buttons or hook-and-loop closure. You don't want your wallet, tape measure, laser level, or wrench to slip and fall out of your pocket every time you sit on your haunches.
Seams
When choosing the right work pants, always check the quality of the seams. Take note of the garment's stitches per inch or SPI. Garments with higher stitches per inch are often more durable than garments with lower stitch density. They are also not as prone to snagging compared to garments with larger and fewer stitches.
In addition, take note of the garment's seam strength and the number of seams it has. This pair of Carhartt work pants, for example, features two and sometimes, three rows of seams on the most crucial areas.
Water-Repellency
Look for work pants treated with Durable Water Repellent (DWR) coating if you work as a plumber, emergency first responder, or construction worker. This coating is frequently used in rain jackets and other raingear, but it is also used to ensure that breathable work pants are water-repellent.
Other Features to Consider
You do a lot of kneeling, bending, and maneuvering at work, so it's only natural that you'd want a pair of loose-fitting work pants to ensure that your movements are not limited when you do. But some people have an aversion to loose-fitting garments because of their bagginess, so the next best thing is to get a pair of stretch relaxed or regular fit pants. If you're partial to stretch work pants, then check if the fabric is blended with a little elastane (also known as Lycra or Spandex).

Bartacks and metal rivets add durability to your work pants by reinforcing the seams.

Look for work pants with heavy-duty metal teeth zippers. Go for standard-length or longer zippers so you can do your business in the washroom with less hassle.

Make sure that the waistband fits around your waist snugly. Too tight around the waist and the waistband bites into your skin. Too loose and you'll need a good belt to make sure that the pants fit snugly around your waist. If you can't find the right pants that fit around your waist snugly, then go for a pair with wider, more durable belt loops.

A gusset is a piece of triangular or diamond-shaped fabric inserted into the pants' crotch area. This panel adds durability to the crotch area and extends the life of your work pants. Pants with gusseted crotches also allow you to move more freely compared to pants with a conventional crotch.

As a plumber or mechanic, you often spend a lot of your time at work on your knees. If this is the case, then it's best to get a pair of pants with reinforced knees, specifically Cordura and other durable fabrics. Some work pants even have pockets over the knees where knee pads are stored inside.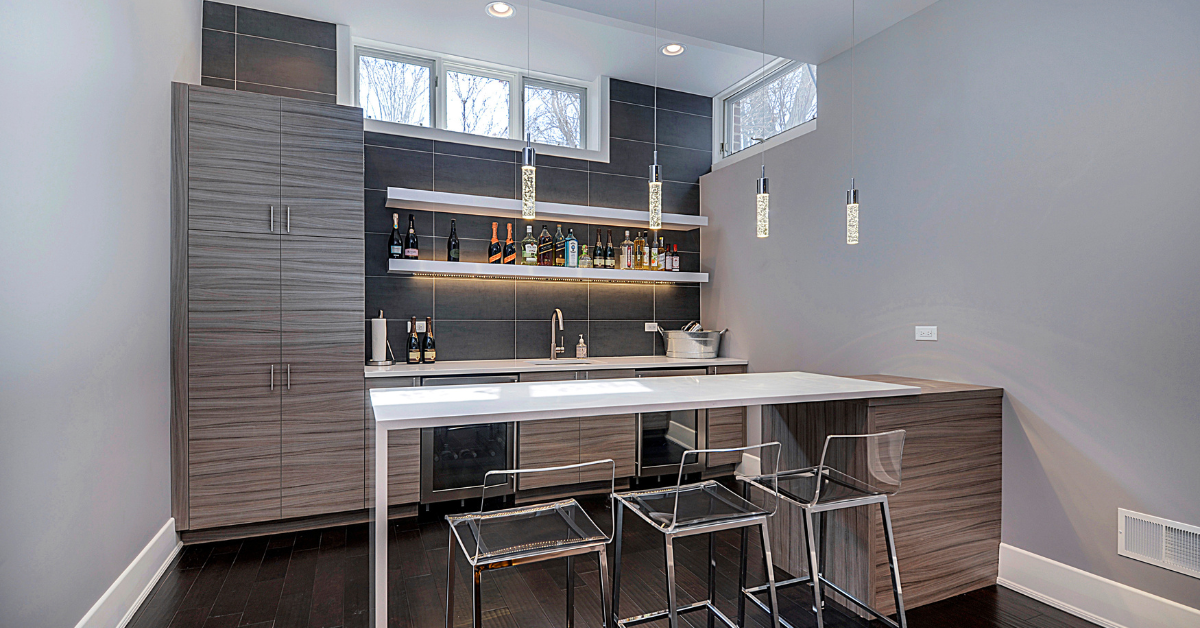 Conclusion:
The Caterpillar Men's H2o Defender Pant is our choice for the best work pants for men. Let's take a look at the features this garment has that makes it stand out from the rest.
The key feature it has is in this pants' name. This pair of Caterpillar H2o Defender Pants is one of the few water-repellent work pants available in the market. Whether you're working as a plumber or you're cleaning out a crawlspace or you're an emergency first responder, these pants will surely be your favorite come rain or shine.
The number and variation of pockets in these pants have also made them unique. There are the regular hip and back pockets, as well as utility pockets at the sides. Plus, you'll get another tool pocket and a pencil sleeve near the back of the right knee, as well as a hammer loop on the left side. The knees are articulated and you'll get durable pad inserts for additional knee protection. You'll also get two detachable hip pockets for additional storage.
The waistband sits comfortably below your belly button, while the fly and some of the pockets come with button closure. These pants feature a comfortable regular fit.
Other Great Articles to Read:
To view our Amazon Associates Disclaimer, please click here.