Featured Image: BoyD
The best tool bags are as essential as any tool in your shelf or drawer. These bags ensure everything is always in one place and on hand during your project, and that you don't need to go back and forth your tool storage area and the jobsite just to retrieve something you forgot. They're lightweight and compact, while some have plenty of compartments and pockets.
They are also versatile. Some have open tops and have handles that you can carry around like a caddy while you are doing some projects, such as basement remodeling or home addition. Some look like (and can double as) duffel bags, while others are designed to double as daypacks. But if you want something more minimalistic, then you can get one of those roll-up tool bags that can accommodate fewer tools but can save space.
Your old toolbox has been your constant companion over the years, but it has become so hopelessly disorganized that you're planning on giving it up for good. You also have some tools that would not fit inside your good old toolbox. Maybe it's high time to switch to a larger tool bag.
Before you say 'sayonara' to your old toolbox, let's check out some of the things you need to consider before you buy a tool bag online.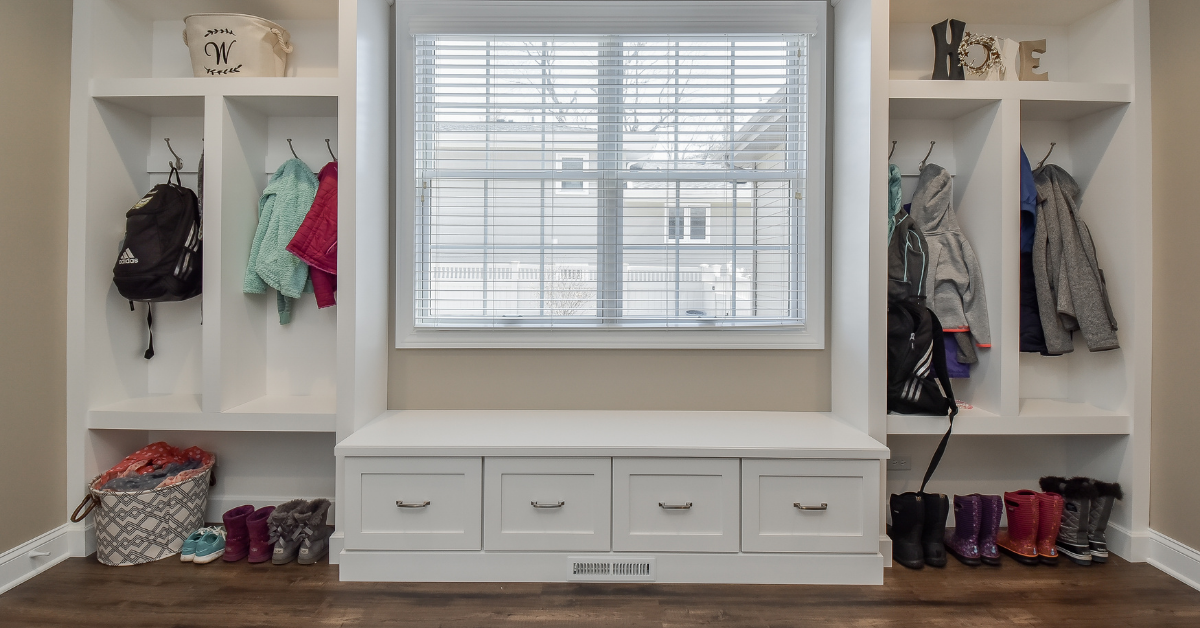 A Handy Guide To Choosing The Best All-Around Tool Bag
You might think it's easy to buy a tool bag (you've bought a regular bag many times in your lifetime, how hard can it be?), but wait until you're presented with hundreds of choices. Overwhelming, isn't it? There are probably so many questions whirling in your head right now. These include:
What are the most important features you need to look into?
What are the best tool bag brands?
Who makes the best affordable tool bags?
Where do you even start?
Let's take a look at some of its most important features, so you can make an informed decision.
Materials
Just like regular bags, tool bag shells or exteriors are available in different types of materials. One of the most popular tool bag materials is polyester, which is a type of synthetic fabric derived from petroleum.
Polyester is lightweight and durable. They are also suitable for heavy-duty applications, that is why they are commonly used as tool bag shells, backpacks, jackets, and more. It dries faster than other fabrics and does not tear easily. If you're looking for the best heavy-duty tool bag, then look for one made of polyester.
Another type of fabric used as a tool bag shell is nylon. It is also durable and will not tear or wrinkle easily. It is elastic, flame-resistant, and does not absorb moisture easily. Nylon, however, is rarely used as a tool bag shell as polyester has overtaken it in popularity.
Canvas is another type of fabric used as a tool bag shell. This fabric is made of cotton, and sometimes, linen. Just like nylon and polyester, canvas fabric is durable and resilient. Cotton, in itself, absorbs moisture easily. But in recent years, scientists have blended cotton fiber with synthetic ones to ensure that the resulting fabric is water-resistant.
So, what's the best fabric for tool bags? In my opinion, polyester is the ideal fabric to be used as a tool bag shell thanks to its durability, resilience, and water-resistance.
You've probably read about something called "denier" (ˈde-​nyər) when browsing through the features of tool bags. You've seen figures like "600d" and "500d," but you don't know what they mean.
You will know how thick the fiber or filament of a textile is by checking the denier. The stronger and heavier the fabric, the higher the denier. Hence, it is best to choose tool bags with denier as high as 600d or 500d (some can even go as high as 1680d).
Design, Portability, and Price
Consider the tool bag's design, portability, and price before buying one.
The most common tool bag design is the duffel type. It looks like your regular gym bag, but the interior is large enough to accommodate different tools. This bag also has multiple pockets and compartments inside and outside.
A duffel-type tool bag can protect your tools from dust, debris, or moisture thanks to its zipper closure and water-resistant shell and lining.
Because of their basic design, these are typically the most affordable tool bags available right now.
Then there are tool bags that look like caddies and to a lesser extent, buckets. They have an open-top (which gives you easy access to your tools), multiple pockets, and sturdy handle(s).
There are multiple compartments inside, while other brands even have detachable compartments so you can customize it. The body of these types of tool bags are typically rigid so they can stand upright. These are more expensive than duffel-type tool bags.
If you want greater portability, then backpack-type tool bags might just be the thing for you. They look like daypacks at first glance but open one and you'll find a multitude of pockets and compartments that can accommodate your screwdrivers, wire strippers, and other tools. They are typically more expensive than duffel or caddy-type tool bags.
Last but not least are rolling tool bags. They look like your typical suitcases, but they are designed and made to accommodate tools and equipment. The interior of the bag is spacious and lined, and it has multi-sized pockets for certain types of tools.
If portability is important for you, then the rolling tool bags is ideal because they have wheels and a telescoping handle. These products, however, are some of the most expensive tool bags in the market right now.
Water-Resistance
When looking for the best all-around tool bags, make sure that it offers maximum water resistance. Tool bags with polyester and nylon shells offer greater water-resistance than their canvas counterparts. Before buying a tool bag, check its lining and make sure that it, too, is water-resistant or even waterproof.
Double-check the stitching and closures, too, before buying a tool bag.
Conclusion:
And the best tool bag is… CLC Custom Leathercraft L258 TechGear Roller Tool Bag.
So what makes this the best all-around tool bag?
First, is its design. At first glance, it looks like your typical piece of luggage. But take a closer look inside and you will see that this is the perfect tool bag for your tools, whether you're an HVAC technician, plumber, carpenter, or electrician. 
The interior is spacious, allowing more room for boxes of nuts, screws, and bolts, as well as a hammer, drill, and other tools. Plus, there are pockets for a small flashlight, as well as an assortment of screwdrivers and pliers. The wider exterior pockets can accommodate wire strippers, a small notepad, and other tools.
Your tools are protected from dust, debris, and moisture thanks to the bag's zipper closure. This rolling tool bag is the clear winner when it comes to portability thanks to its wheels, adjustable telescoping handles, and its LED light. It is ideal for jobsites where you need to bring a lot of tools but can't lug around multiple toolboxes or conventional tool bags.
Other Great Articles to Read:
To view our Amazon Associates Disclaimer, please click here.