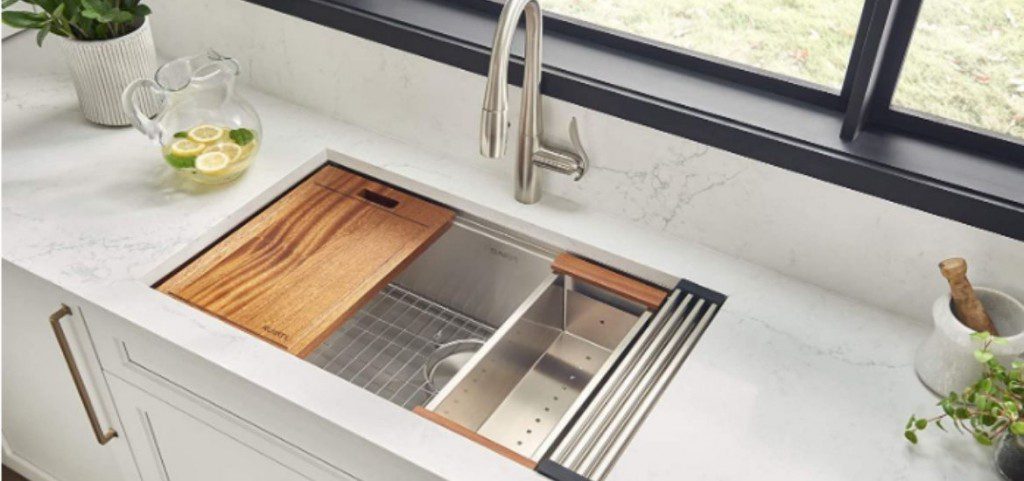 The kitchen is your favorite room in the house. Here you can prepare your favorite food, be nourished, and spend time with your family. But there is a specific area in your kitchen that you don't like, and it's the sink.
Water drains slowly down your sink, and it's not deep enough that you can wash a large pot comfortably. Then there's the scratches and dents you can't seem to get rid of no matter how much you try. It's time to shop for a replacement.
You've seen a workstation sink while shopping in your favorite store a while back. Or maybe your friend or neighbor has one, and you're dying to have one, too. The problem is you're not sure if it will fit in your kitchen or if it's the right sink for your home.
If you're in the market for a new workstation sink, then check out our best workstation style sink review below. We also covered the basics of workstation sinks, as well as the assortment of accessories you'll get and you can purchase to make meal prep more enjoyable.