The kitchen is your favorite room in the house. Here you can prepare your favorite food, be nourished, and spend time with your family. But there is a specific area in your kitchen that you don't like, and it's the sink.
Water drains slowly down your sink, and it's not deep enough that you can wash a large pot comfortably. Then there's the scratches and dents you can't seem to get rid of no matter how much you try. It's time to shop for a replacement.
You've seen a workstation sink while shopping in your favorite store a while back. Or maybe your friend or neighbor has one, and you're dying to have one, too. The problem is you're not sure if it will fit in your kitchen or if it's the right sink for your home.
If you're in the market for a new workstation sink, then check out our best workstation style sink review below. We also covered the basics of workstation sinks, as well as the assortment of accessories you'll get and you can purchase to make meal prep more enjoyable.
Workstation sinks are some of the newest and most innovative sinks on the market. As the name implies, they are more than just simple sinks. This workstation has a standard stainless steel sink or two, plus a ledge where the edges of the chopping board and drying rack sit. Some of the bigger workstation style sinks are equipped with a bowl, a colander, and a bottom grid to prevent knives and other sharp objects from scratching the sink's bottom.
Here you can wash, peel, and slice the ingredients for today's lunch or dinner. You can also drain pasta on the colander, soak beans in the bowl, and chop meat on the cutting board while making sure that it does not touch your pristine countertop to prevent cross-contamination.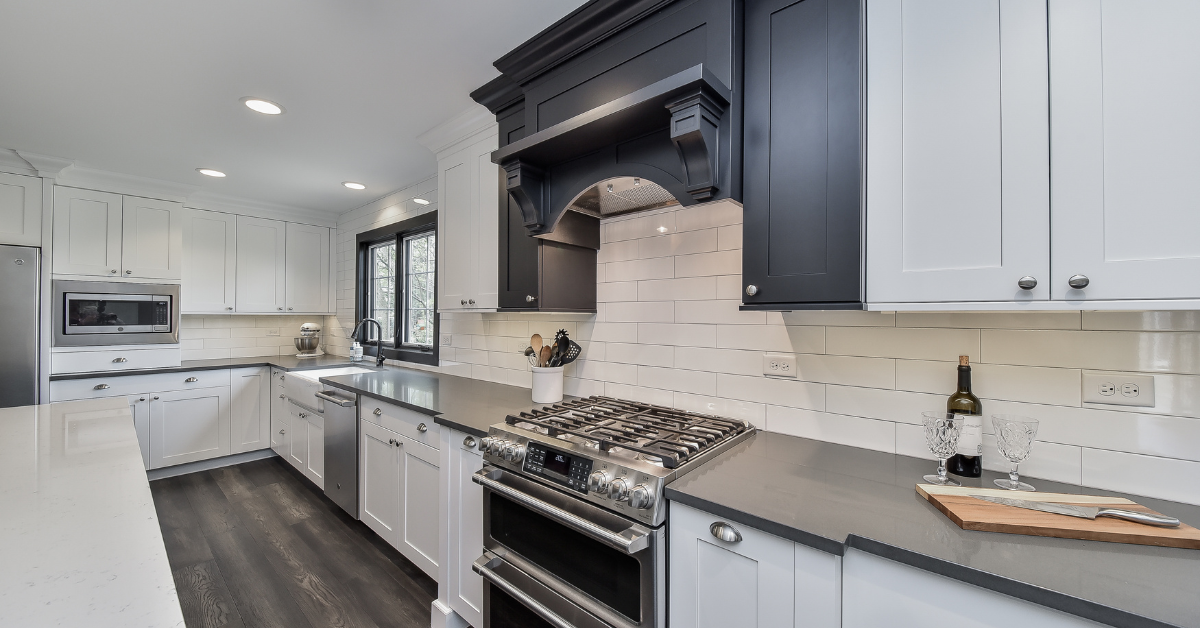 Workstation sinks are deeper than most standard sinks, and their depth allows you to wash larger pots and pans hassle-free. Some manufacturers also offer an assortment of accessories so you can turn the workstation into a convenient entertainment zone.
At first glance, it might seem like workstation sinks are created only for a larger kitchen because of their size. But they are also perfect for you if you don't have a lot of space at home. You don't need to have a countertop for meal prep and a separate sink as everything you need is already in this workstation.
Workstation sinks are typically made of 16 or 20-gauge stainless steel. They are available in different configurations and sizes, from the smallest sink that can fit in a bar to the longest ones that can accommodate as much as three people at the same time.
Some workstations only have one sink, while others have two so you can use one to soak dirty dishes and use the other for meal prep. Other manufacturers also offer workstations that can fit into a corner, as well as smaller ones that can be installed in a bar.
Workstation Sink Accessories
Colanders, stainless steel bowls, dish drying racks, dish grids, and reversible cutting boards are some of the most common workstation sink accessories. But some manufacturers also offer a myriad of accessories that you can purchase separately to level up your workstation. These accessories include:
Additional wood platform

Stainless steel condiment containers

Stainless steel prep bowls

Utensil caddies

Stainless steel pan

Knife block

Garnish cutting board

Additional drying racks
The Ruvati RVH8350 33-inch 50/50 Double Bowl Workstation is the best workstation sink on the list. Let's take a look at the features that make this particular sink stand out.
At 33 inches, this workstation is one of the longest ones on the list. You can stack all the plates, glasses, and cutlery you've used in one sink while having plenty of space to spare to soak a pot and a pan in the other. It is also deeper than your traditional ones. You can wash your oversized pots and pans here without spilling water on the floor.
Its double sink design offers you versatility. Prep some meat and vegetables on one sink, and just dunk all the dirty plates, cutlery, and glasses on the other sink. This design not only saves you time when prepping meals but also prevents cross-contamination.
This Ruvati Workstation Sink includes a durable Sapele cutting board. You can use it as a regular chopping board or serving tray. You can also use it as a barbecue platter, steak board, or charcuterie board. The juice grooves at the sides make this chopping board great for cutting juicy barbecue, steaks, and fruits.
Other accessories included in this workstation sink include a rectangular colander, a drying rack, two bottom rinse grids, and a basket strainer. The sink is made of durable brushed 16-gauge T304-grade stainless steel so you know that it will last a long time.
Other Great Articles to Read:
To view our Amazon Associates Disclaimer, please click here.