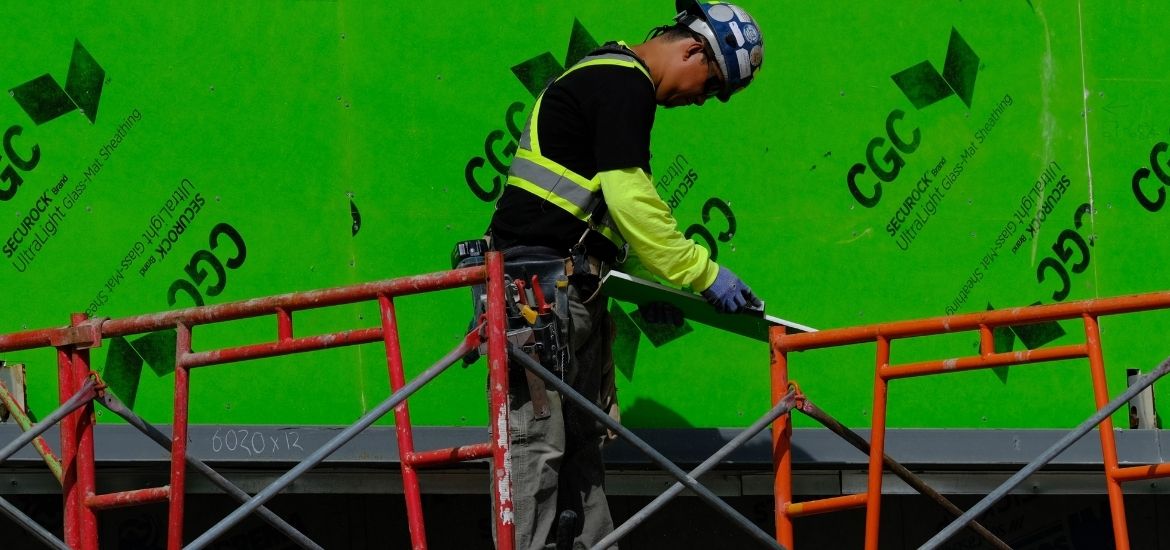 It's great to have a toolbox or tool bag at work. It's like you have your workshop with you, and everything you need to get the job done is within reach always. But there are instances when bringing a toolbox or tool bag is impractical, like when you need to climb a ladder or when there's barely enough elbow room in a space you're working in. In cases like these, what you need is a tool belt, a space-saving garment where you can store essential tools.
Today, we're going to take a look at some of the best tool belts you purchase online. In this review, we're going to check out basic tool belts, as well as multi-pocketed carpenter tool belts. We're also going to compare waist tool belts and tool belt suspenders and see which design is ideal for your job. We've also come up with a buying guide to help you get started.
A reliable tool belt is an essential accessory for any professional or DIY enthusiast. Depending on your specific needs & budget, any of these top 7 tool belts will undoubtedly enhance your work efficiency, keep your tools organized, and ultimately make your job more enjoyable.
Choosing The Best Tool Belt
Tool Belt Material and Durability
Most of the work belts you'll see today are made of synthetic fabrics, specifically nylon and polyester. These fabrics are durable, lightweight, and easy to maintain. They do not shrink, and they are abrasion- and wrinkle-resistant. Nylon, however, is prone to fading after prolonged exposure to sunlight, while polyester is notoriously hot in humid weather.
Top grain, suede, and other types of leather are another material used to make tool belts. They are more than just aesthetically pleasing. They are also impressively sturdy and versatile. Sharp tools, for example, will easily poke through thin polyester and nylon tool belts. Not so with leather tool belts. Plus, maintenance is so easy with this type of tool belt.
The problem with leather tool belts is that they are quite expensive. They can get hot in summer, and your color choices can be rather limited. Although leather is easy to care for, you have to do it regularly to prevent the growth of mold and mildew, and prevent disintegration.
Pockets
The most basic tool belts only have a few pockets. This Dickies Tool Belt, for example, only has five pockets. It is lightweight and not as cumbersome as other tool belts with numerous pockets. Plus, it forces you to simplify your workflow because you have to bring only the most essential of tools. You can always bring a portable toolbox or tool bag at work so you can have other tools within reach while you're wearing this tool belt.
But there are instances when carrying a very basic tool belt and lugging around a toolbox won't do. Maybe it's because the space in the jobsite is limited, or maybe you need to climb a ladder. In any case, a tool belt with numerous pockets is the most practical choice. This DEWALT DG5617 Pro Framer's Tool Belt, for example, features a whopping twenty pockets. That's plenty of space for your pliers, screwdrivers, pens, and even some nails for your brad nailer or micro pin nailer. Most of your essential tools can be stored inside this tool belt, but the bad news is the belt can be heavy once loaded.
The position of the pockets can also affect how you work. If you frequently climb ladders at work, for example, a tool belt with pockets located in front of the belt can often get in your way. If this is the case, then choose a tool belt with the pockets positioned at the sides. You can also get a tool belt with pockets that can be detached or moved to the side to get them out of your way.
Waist Size
When it comes to finding the right clothes, shoes, belts, and other garments, it's always sensible to go to the store so you can try them on. But in cases when you have to buy online because you live far from the store or you just want the convenience of online shopping, then it's best to check the measurements given by the manufacturer. Make sure to pay attention to the minimum and maximum waist size to make sure that it can accommodate your waist size.
Design
Tool belts are available in two designs: the basic tool belt that wraps around your waist and the harness-style tool belts. Basic waist tool belts need no introduction — you probably own one or two if you've been DIYing or have been working in the construction industry for many years. They're easy and convenient to use, but some poorly made belts can dig into the skin of your waist. Padded tool belts are a good choice as they are more comfortable. Make sure to store your tools properly, too, to prevent it from sagging or losing shape.
Waist tool belts can sometimes be uncomfortable and heavy when loaded with too many tools. You can take the pressure off your waist or hips by getting a harness-style or suspender tool belt instead. With this type of tool belt, a portion of the weight of the tool belt and the tools is transferred on your shoulders. A sternum strap distributes the weight of the belt and the tools evenly in your upper body. When choosing the right tool belt, always go for ones with good padding to prevent the harness from digging into your skin and chafing your shoulders.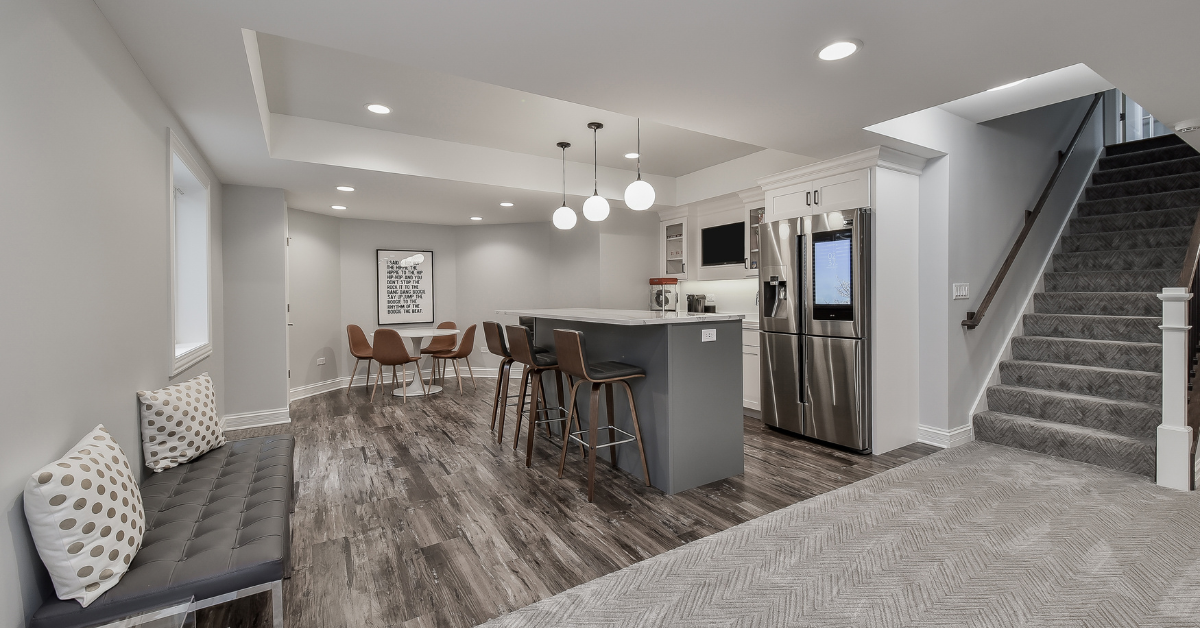 Tool Belt FAQs
How should a tool belt be worn?
A tool belt should be worn with the buckle in the front and the pouches on the back or side. This keeps any tools from poking you while you work, promotes mobility, and allows for easy buckle adjustment.
How should you care for a leather tool belt?
Take a dry rag and wipe the empty pouches and pockets to clean a leather tool belt. After that, scrub the inside and exterior of your tool belt with a moist rag. After washing, allow the tool belt to dry before applying a leather protector to prevent extra water and dirt from permeating its surface.
Is it unhealthy for your back to wear a tool belt?
When filled with tools, tool belts can become heavy and strain your lower back and hips. To relieve back pain, evenly distribute your tools throughout the belt to spread out the weight, or use a suspender attachment to shift some of the weight to your shoulders. Take breaks while working as well to allow your back to relax.
Conclusion:
Our choice for the best tool belt is the Gatorback B145 Carpenters Belt. All the products we have reviewed here have their own pros and cons, but this particular carpenters belt stands out because of the high level of workmanship and several features the belt has. Let's take a look at these features one by one.
This tool belt features multiple large pockets for the most essential tools. These pockets feature a "box" bottom to prevent the pouches from sagging when you put a particularly heavy or pointy tool inside. The lip of each pouch is sewn with rigid webbing to keep it from collapsing and to prevent wear. They also come with small tool pouches for tiny fasteners and smaller tools. You get two hammer loops positioned on either side to accommodate your dominant hand.
The quality of stitching a tool belt has can either make or break it. This Gatorback tool belt features durable seams, bartacks, and metal rivets for reinforcement. The belt itself is wide and made of durable material, and made more comfortable by the memory foam pad located at the back. Unlike other tool belts, this one has leather tips with two-prong buckle closure.
It doesn't have a harness, but you can always purchase one and attach it to this belt as it already has metal suspender rings. The tool belt is available in different sizes (from small to 3XL) to accommodate a variety of waist sizes.
Other Great Articles to Read:
To view our Amazon Associates Disclaimer, please click here.