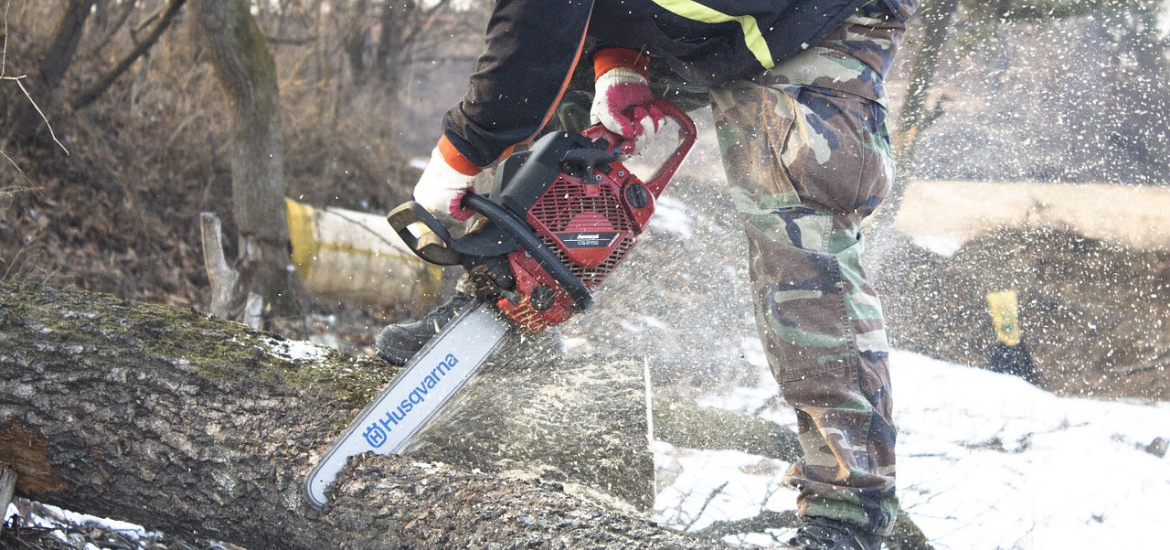 Featured Image: PX Fuel
If you live in an urban area, you can get away with not owning a powerful tool like a chainsaw. You'll see one now and then when a fierce wind knocks down a power line or a tree, but that's that. Living in the countryside or the suburbs, however, is another matter altogether. Your house is surrounded by trees, so there are always branches that need to be trimmed, and there are some trees on your property that need to be felled and delimbed. The trusty chainsaw can also be used to buck some logs.
When it comes to tackling heavy-duty outdoor tasks like tree cutting, firewood preparation, and general property maintenance, a reliable chainsaw can make all the difference. I've compiled a list of some of the best chainsaws on the market to help you make an informed decision for your cutting needs.
If you're in the market for a compact chainsaw that you can use at home to fell smaller trees or cut logs, then check out our review below. I've listed down some of the best chainsaws you can find online, whether they're corded, battery-powered, or gas-powered. I've got some helpful tips on using these chainsaws, as well as a handy buying guide to help you choose the right one for your application. Let's get started.
Chainsaw Size
Chainsaw guide bars are available in varying lengths, ranging from anywhere between 4″ and as much as 60″. But we're going to set aside those mini chainsaws and those giant chainsaws that professional lumberjacks use to focus on chainsaws that are designed for residential or light commercial applications.
The most compact residential chainsaws have guide bars that range anywhere between 10″ to 14″. These are perfect for small to midsize residential or commercial projects, such as pruning, trimming, limbing, or chopping firewood. But if you're planning to fell and buck a relatively large tree, then larger chainsaws with guide bars measuring 20″ and beyond are perfect for these tasks.
Moreover, be mindful of the saw's weight when choosing one. A powerful yet heavy and bulky chainsaw can seriously hamper your movement or become dangerous, especially if you are climbing a ladder or a roof.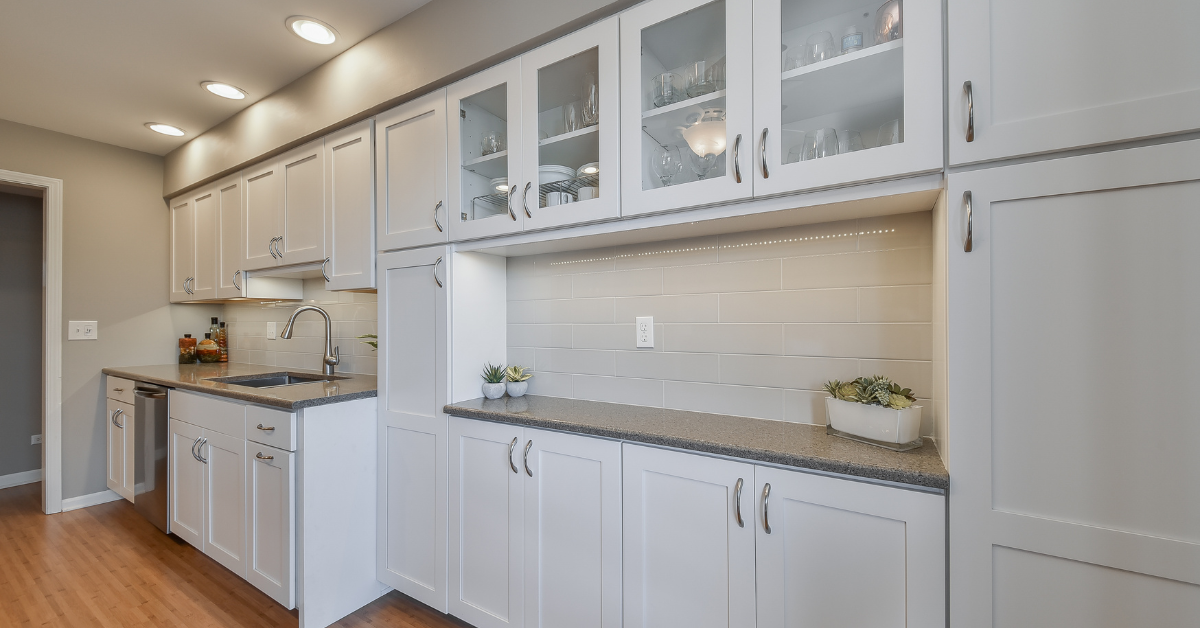 Power Source
Chainsaws used to be powered solely by gas. But in recent years, power tools manufacturers have transitioned to corded and battery-powered chainsaws. Let's take a look at the pros and cons of each fuel type to see which one is perfect for you.
Gas-powered chainsaw engines are prized for their sheer power and ability to deliver smooth and fast cuts. They are ideal for most residential and commercial chores, such as trimming thick branches or felling trees.
But, of course, there are downsides. Gas-powered chainsaws are heavier and pricier than other chainsaws. They are also noisier and they need to be maintained regularly to keep them in good shape. Keep in mind that gas-powered chainsaws should never be operated indoors as they can release fumes containing toxic carbon monoxide.
If you want a saw that is nearly as powerful as a gas-powered one, then check out corded chainsaws. To use a corded chainsaw, simply plug it into a wall outlet and squeeze the trigger. In general, corded chainsaws are lighter and safer to use than gas-powered ones.
When it comes to sheer power, however, a corded chainsaw is no match to a gas-powered one. They're great for light trimming or pruning or even felling some smaller trees, but you'll need a more powerful tool if you're planning to fell a large tree.
The cord itself can seriously limit the tool's portability. You'll need to stay close to the closest wall outlet or plug it into a suitable heavy-duty power cord so you can continue working even when you're working a little farther than your backyard. But remember not to plug multiple power cords together as this can be a fire hazard.
Last but not least are battery-powered chainsaws. Most are powered by a single battery, but some can be powered by two batteries, such as this Makita XCU03Z 18V X2 Cordless 14″ Chain Saw. When it comes to performance, they are nearly as powerful and reliable as gas-powered ones. Some of the most powerful battery-powered chainsaws can fell a small tree or cut a thick branch with ease. The batteries can last anywhere from 30 to 40 minutes.
Looking for other power tool reviews? Then you've come to the right place. Whether you're looking for the best benchtop router table or the right drill press or the perfect construction tool backpack, we can make shopping for the right tool easier for you thanks to the tons of product reviews we've prepared in this blog. Check them out here.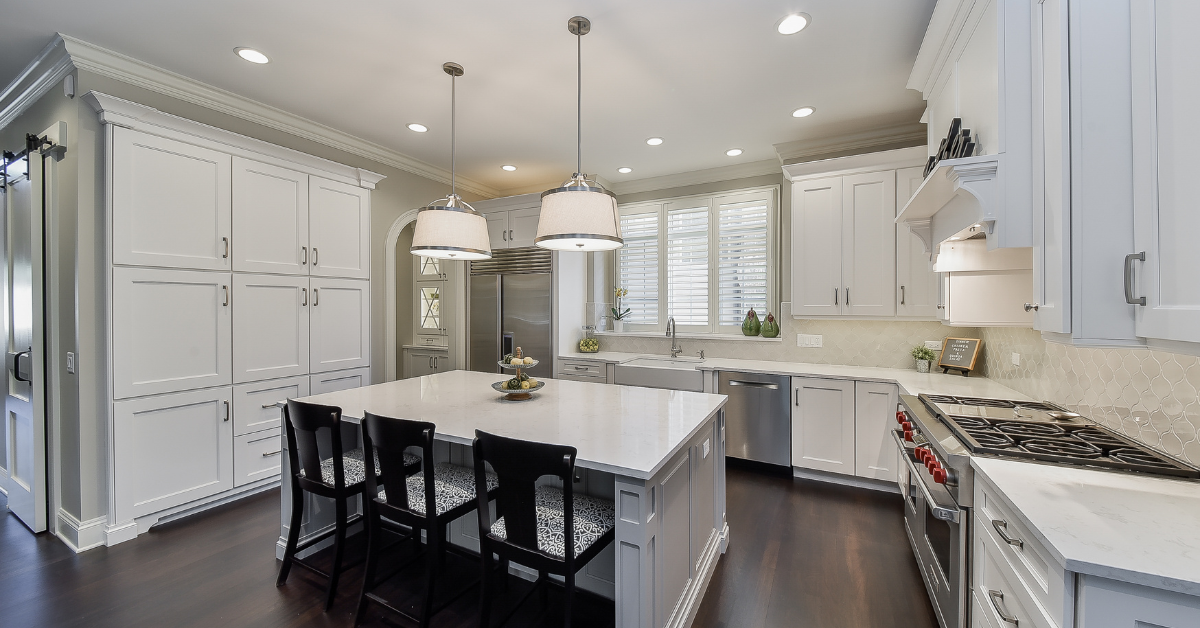 How do you use a chainsaw safely?
Chainsaws are quite useful for clearing brush, chopping firewood, felling trees, and removing branches, but they are also extremely dangerous. According to the CDC, chainsaws hurt tens of thousands of individuals each year. Fortunately, by following simple safety precautions, you may drastically lower your chances of becoming a statistic.
Wear clothes that fit snugly, such as long pants, long sleeves, and closed boots or shoes. You'll also need eye protection goggles, work gloves, and earmuffs, or noise-canceling earplugs.

Before using the chainsaw, read the directions carefully.

Recognize your limitations and ability level. If you're new to utilizing a chainsaw, don't try to fell a large tree, for example. You should not use a chainsaw if you are tired, sick, or otherwise incapacitated.

Proceed carefully and systematically.

When using a chainsaw, always use both hands.

Stand with both feet firmly planted on solid ground. Never use a chainsaw while standing on a ladder, perched in a tree, or in any other dangerous situation.

Hold the chainsaw at a small inclination to the side and stand immediately in front of the object you're cutting. Avoid leaning or bending your body to the side, and avoid cutting brush or tree limbs above your head with your chainsaw.

Always use the chain brake when the chainsaw is turned on but not actively cutting.

When operating the chainsaw, make sure someone else is nearby.

Always keep a first-aid kit on hand.
Conclusion:
Our choice for the best chainsaw is the Husqvarna 20 Inch 450 Rancher II Gas Chainsaw. Let's take a look at the features that this chainsaw has so you'll know whether this particular power tool is perfect for you.
First up is its engine. Similar to the chainsaws used in the professional logging industry, or by park rangers and maintenance workers, this chainsaw is powered by gas. It is more compact than those used by lumberjacks, but the engine's sheer power and reliability are simply impressive. It cuts thick logs pretty quickly without bogging down the engine. Plus, fuel consumption and emission levels are reduced drastically thanks to Husqvarna's X-TORQ technology.
Just like conventional chainsaws, it features a pull handle to start. But what sets it apart is its Smart Start feature that helps you start the tool faster. The handles are ergonomically designed, while the wide chain brake ensures that you'll be protected in case kickback occurs.
Adjusting the guide bar and chain is a breeze thanks to the chainsaw's unique "scrench". This clever little tool is a combination of a screwdriver and wrench that fits right in your pocket.
The Husqvarna 20 Inch 450 Rancher II Gas Chainsaw is one of the priciest chainsaws in the market. But if you're willing to pay a premium for reliable performance and durability, then this might be the best chainsaw for you.
Other Great Articles to Read:
To view our Amazon Associates Disclaimer, please click here.