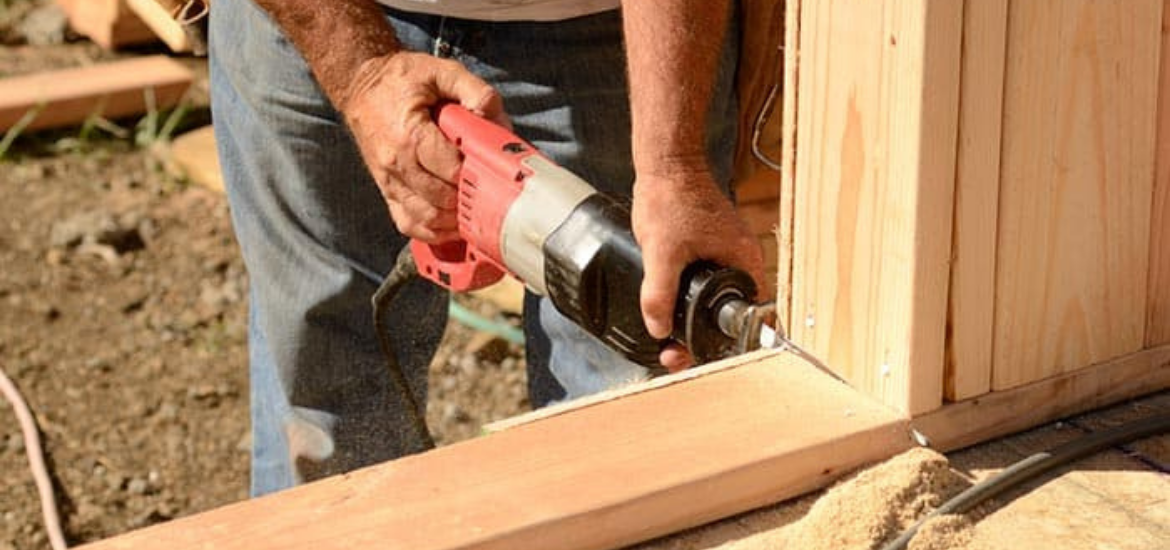 Whether you're a professional contractor, a passionate DIYer, or someone looking to tackle home improvement projects, a reciprocating saw is an important tool to have in your arsenal. These versatile power tools are designed to handle various cutting tasks, from pruning tree branches to cutting through metal pipes or demolishing walls.
In this review, we have carefully curated a list of the top reciprocating saws available in the market, considering their performance, durability, features, and value for money.
Our team of experts has extensively tested and evaluated these saws, taking into account factors such as power, cutting speed, stroke length, ergonomics, and ease of use. We've also analyzed customer feedback and considered the experiences of professionals who rely on these tools day in and day out.
Whether you're planning to take on heavy-duty demolition work or need a compact saw for precise cuts in tight spaces, we have listed options here that cater to various needs and budgets.
So, if you're ready to take your cutting tasks to the next level, join us as we look into the world of reciprocating saws and discover the top performers that will undoubtedly become your go-to tools for any project. Let's dive in and find the best reciprocating saw that will revolutionize your cutting experience!

Parts Of A Reciprocating Saw
If you consider yourself a reciprocating saw expert because you've used one for many years, then feel free to skip this section. But if you've never seen one your entire life and you're only looking for the best reciprocating saw online so you can give one as a gift, then this section is for you.
So, what are the parts of a reciprocating saw?
Apart from the body itself, the blade is one of the most important parts of a reciprocating saw. There are different types of saw blades. There's the basic metal cutting blade, bimetal demolition blade (made for cutting through nail embedded in wood), plaster-ripping blade, and the pruning blade.
Some blades are made to cut through sturdier materials, including cast iron, tile, masonry, and bricks. These blades are made of different materials which include carbide and diamond.
Modern reciprocating saws are designed to allow the blade to be attached and detached from the blade holder/collet without using any tool. Older model reciprocating saws, on the other hand, need an Allen wrench or a screwdriver for you to be able to attach/detach the blade from the blade clamp.
The shoe, also known as a blade guard, of the reciprocating saw can be adjusted. This allows you to pull the shoe back to expose and use the other teeth of your blade to change the depth of the cut. The shoe also protects certain parts of the blade from overuse, that's why it's called a blade guard.
Reciprocating saw shoes also allow you to control some cuts, as well help you keep the material down while you're cutting it.
Some units have a button or lever to lock or unlock the shoe. But if the tool has a non-adjustable shoe, then it's not going to have a locking button.
The handle is located at the rear end of the reciprocating saw. It is usually D-shaped and contains the power trigger, as well as a lock switch. The cord is usually located under the handle for corded models. For cordless models, the battery is located at the bottom of the handle too.
Reciprocating saws are heavy. Plus, the vibration it produces during operation can make it hard to handle especially if you don't have enough upper body strength. The hand or front grip of the saw ensures that you can support the tool with one hand, while another hand is gripping the handle.
The trigger switch is located inside the rear handle. Press the trigger to turn on the saw, and simply release it to turn it off. You can also vary the speed of the saw simply by pressing the trigger. Press the trigger and you'll see that the tool runs faster. Release the trigger and the tool slows down.
Reciprocating saws have vents located in front of the handle. Vents ensure that air can circulate properly around the motor. They also prevent the tool from overheating.

Choosing The Best Reciprocating Saws
There are two types of reciprocating saws: the corded reciprocating saw and the cordless reciprocating saw.
Corded reciprocating saws, as the name suggests, have to be plugged into an outlet for them to work. These are powerful albeit light tools. If you're going to work mostly indoors and if you have access to an electrical outlet, then the best corded reciprocating saws are ideal for you.
But if portability is a priority because you're going to work outdoors or the job site doesn't have electricity yet, then it's better to look for the best cordless reciprocating saws.
Cordless saws are battery-powered, so you need to make sure that the battery is fully charged before you head out to the job site. We recommend that you purchase a cordless reciprocating straw powered by lithium-ion batteries to ensure their longevity during operation.
Other Features You Need To Check Before You Buy A Reciprocating Saw Online
Check if the saw has an adjustable shoe. An adjustable shoe or blade guard ensures better control, as well as offers greater flexibility when making different cuts.
The stroke length and speed are also important when choosing a good reciprocating saw. Stroke length ranges from 7/8 of an inch to 1-1/4 inches. The rule of thumb is the longer the stroke length, the quicker you can cut through plywood, metal, and other materials.
Cutting speed, on the other hand, can vary from 2,600 to 3,000 SPM or strokes per minute. The best reciprocating saws have a 3,000 SPM and 1-1/8 inches stroke length.
When looking for a good reciprocating saw that can cut faster, check if it has an orbital action. You've probably used a regular handsaw before, so you know that you need to move your arm back and forth to cut through something. Reciprocating saws are designed to mimic this motion.
Some reciprocating saws, however, now have orbital action. These saws have your usual back-and-forth cutting motion. But with the addition of the orbital action, they can now move from side to side. If you want to cut through wood or any material faster, then choose a reciprocating saw with orbital action.
Other factors you need to consider include the saw's variable speed, type of battery, vibration reduction feature, and overall comfort.
In my opinion, the best reciprocating saw in the list is the DEWALT DCS367B 20V Max XR Brushless Compact Reciprocating Saw. It has all the qualities of a good reciprocating saw. Plus, it's highly rated, and for good reason.
Its strokes per minute can reach up to 2,900 SPM thanks to its powerful motor. Plus, it features 1-1/8 inch stroke length to ensure a faster, more efficient cutting power. It has a variable speed trigger and pivoting shoe, allowing you greater control of the tool.
You can see your work surface clearly thanks to the tool's LED lighting. If you're going to do much of your work outdoors or you're at a worksite that doesn't have electricity yet, then this is the best cordless reciprocating tool for you.
It is compact, making it one of the most portable tools in the list. Plus, it only weighs 5.4 lbs., so you can use it for hours without causing any stress on your hands and arms.
With its DeWalt quality and its features, this is definitely one of the best cordless reciprocating saws in the market and might be the perfect tool for you.
Other Great Articles to Read:
To view our Amazon Associates Disclaimer, please click here.