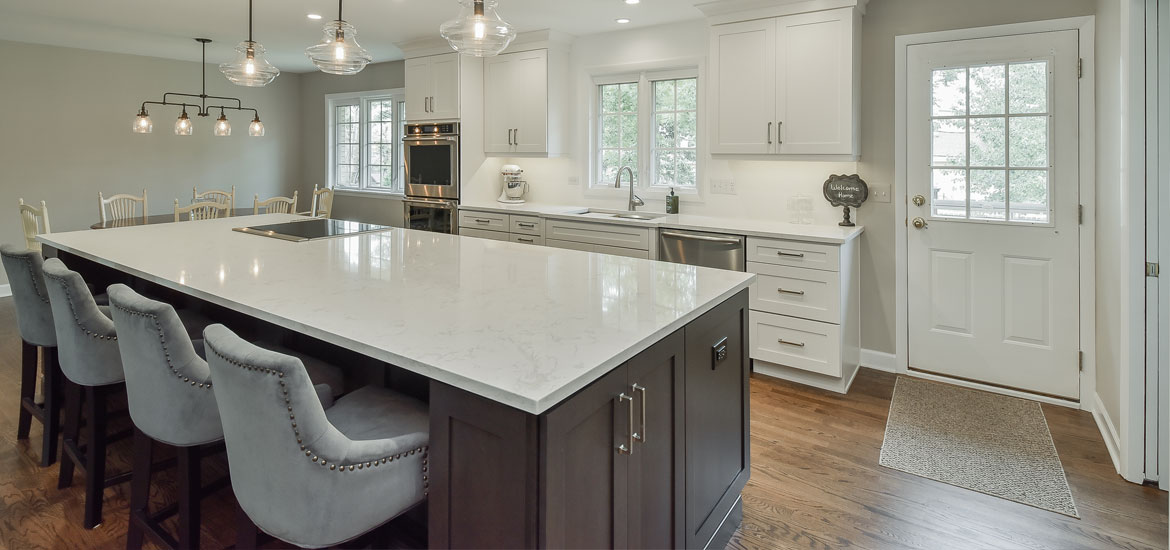 The kitchen is the heart of your home, so having the right balance of kitchen cabinet sizes allows you to create the perfect space. Kitchen cabinets are available in various styles, colors and sizes. You should work closely with your interior designer so that you can decide on the best kitchen cabinet sizes for your home.
Factors to take into consideration before you choose kitchen cabinets include the space available and the style desired. Of course, your budget also determines the type of kitchen cabinets you will choose for your home. Always compare different top kitchen cabinet brands so that you can decide on what will work best for you.
Let's take a look at some basics to get you started.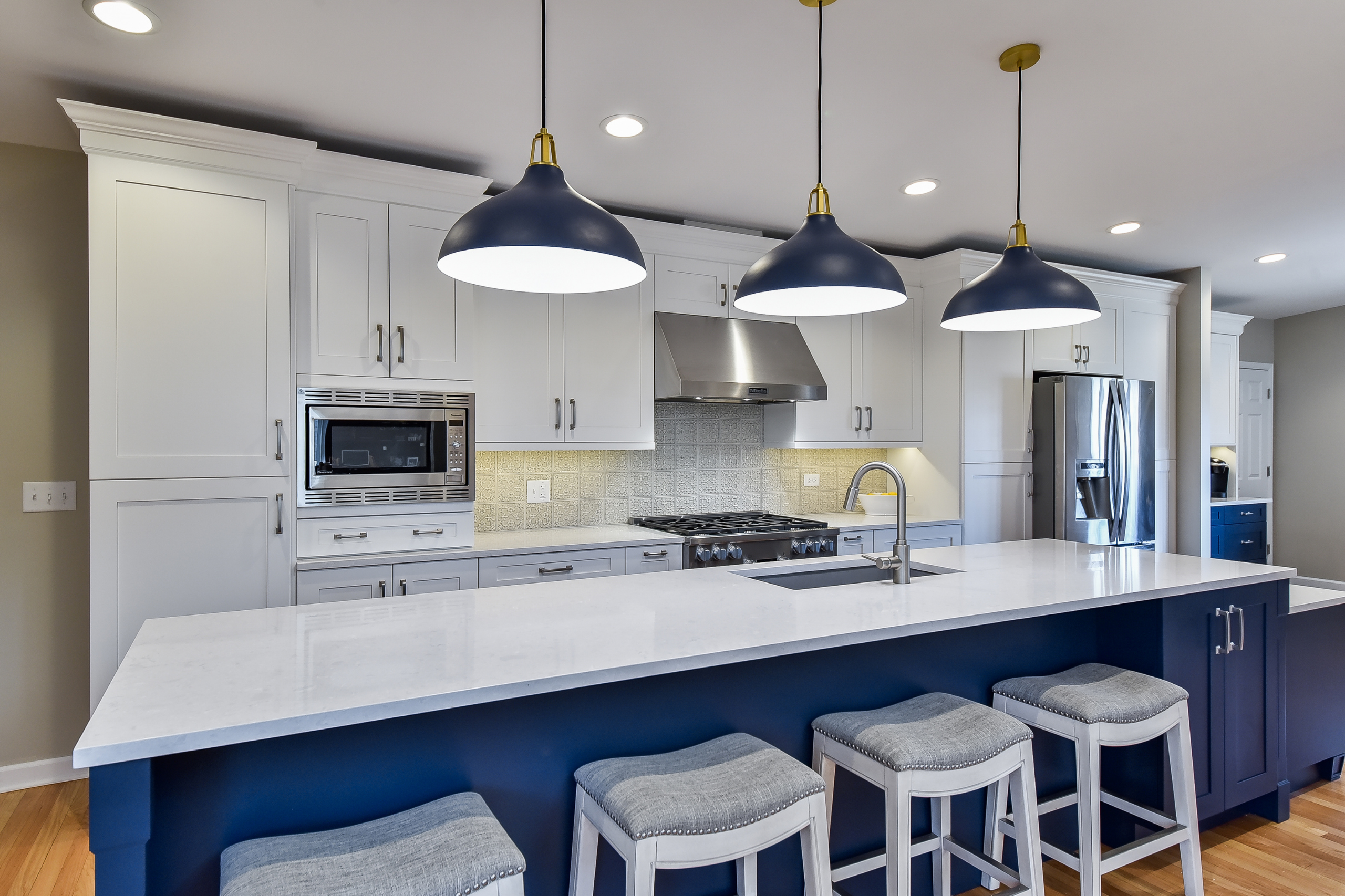 Considerations and Where to Start
You will have to consider the overall space available in the kitchen. Start by taking measurements of the space available in the kitchen and where you intend to install the kitchen cabinets. This will help you to determine the kitchen cabinets sizes you will be able to use.
Keep in mind kitchen cabinets come in a wide variety of materials. Always go for a durable material so that you can enjoy the kitchen cabinets in your home for years to come. There is no doubt, a durable cabinet saves you money in the long run.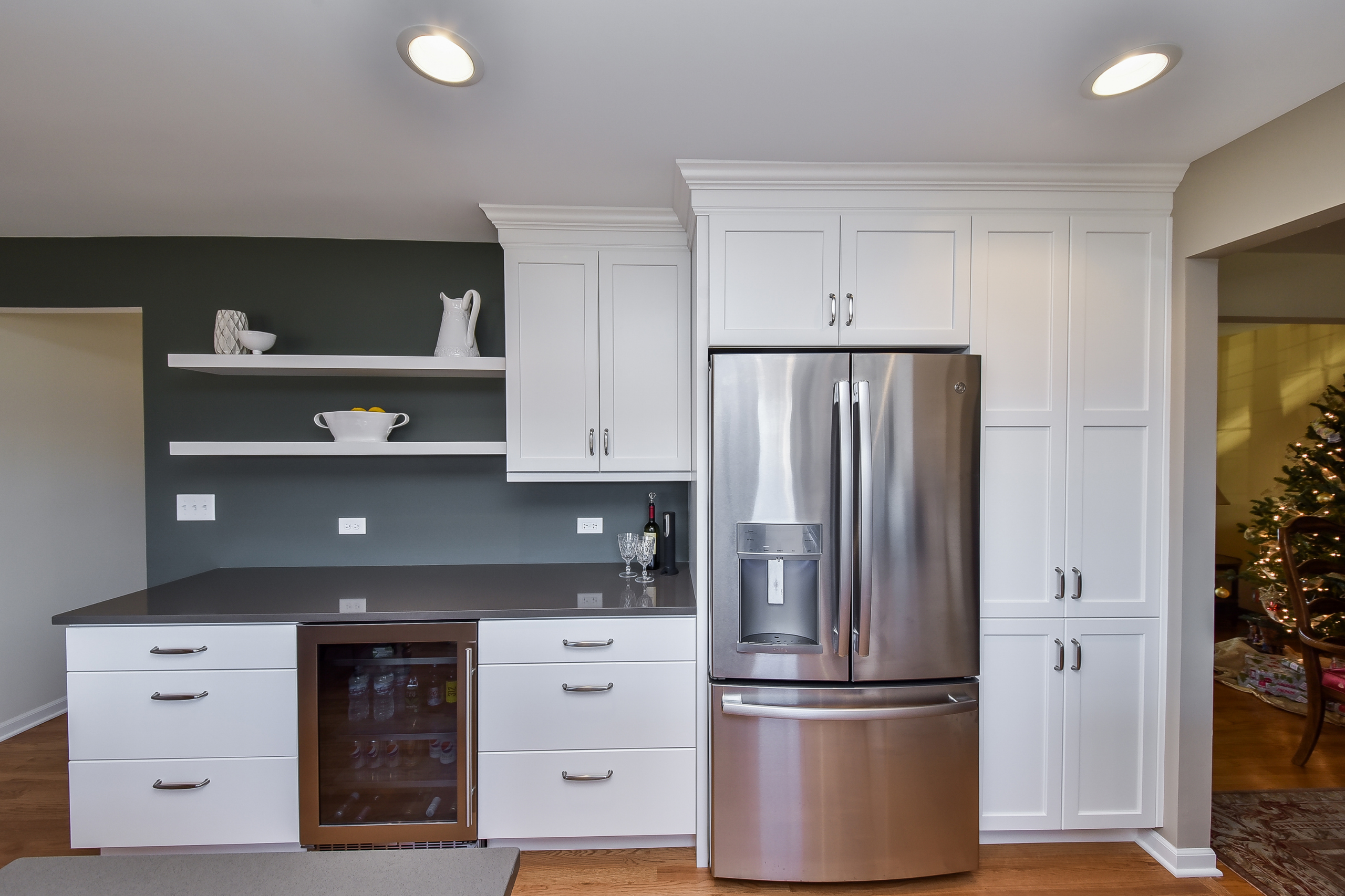 The Foundation – Base Cabinets
Base cabinets rest on the floor and serve as the foundation for other kitchen design elements. These kitchen cabinets serve as the base for heavy countertops & sinks that are a necessity in any kitchen. Base kitchen cabinets consist of drawers and/or shelves and outline the kitchen floorplan. Common appliances you will see placed in base kitchen cabinets include ranges, microwaves and dishwashers.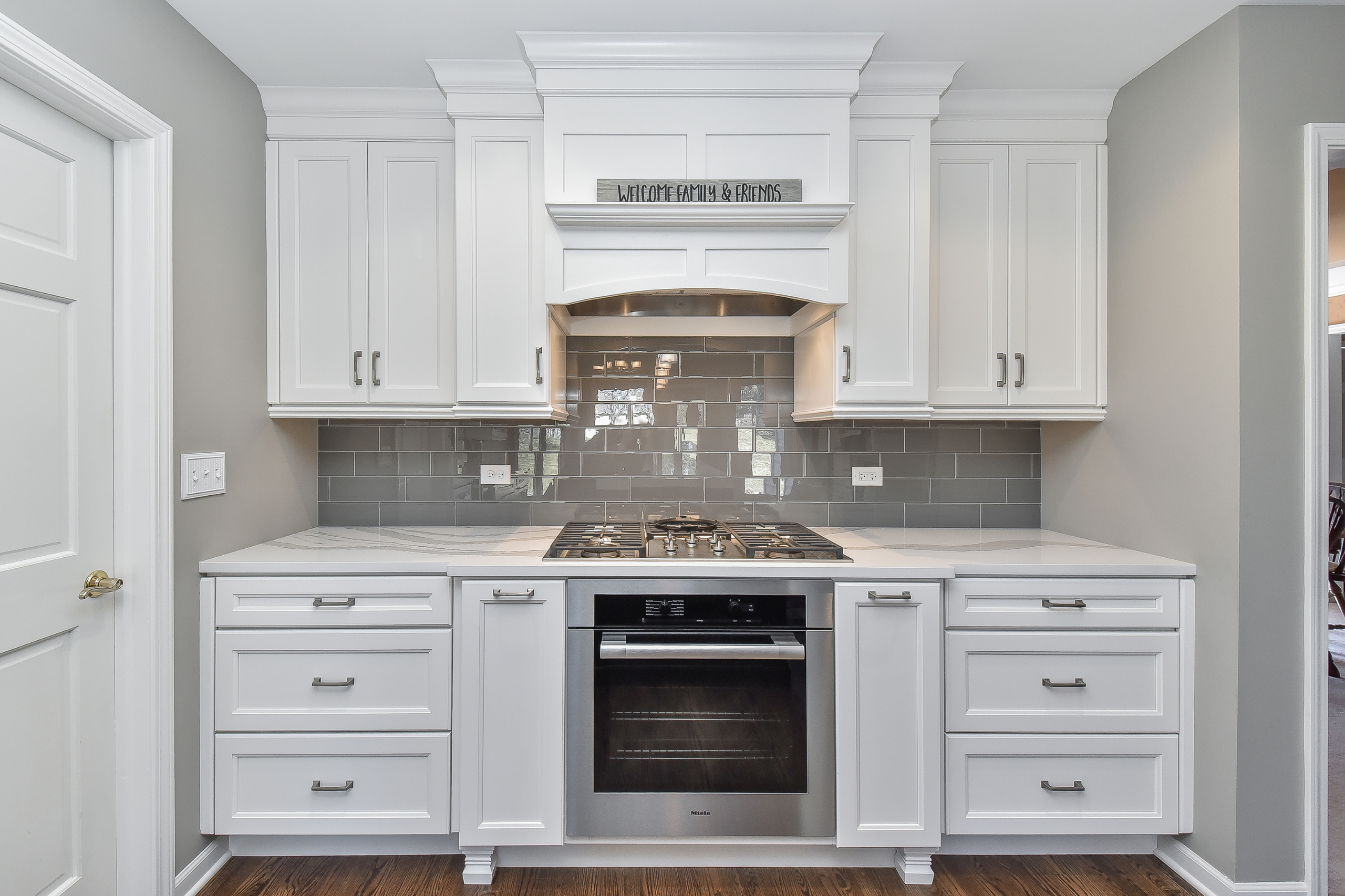 Standard Kitchen Cabinet Sizes
Base Cabinet Sizes
A standard base kitchen cabinet will measure about 34-1/2″ high and 35″ to 36″ high from your kitchen floor with a countertop. The standard depth of a base kitchen cabinet is 24″ without a countertop and 25″ to 26″ with a countertop. In some cases up to 30″ deep, however deeper cabinets can make it more difficult to reach all areas of the counter and access plugs for small appliances. Standard base cabinet with countertop widths: 12″, 18″, 24″, 30″ 33″, 36″ and 48″.
Toe Kicks
The recommended ideal height for a toe kick is 3.5″ high and 3 inches deep. However, toe kicks can range from 3″ to 4-1/2″ high. Increasing the height doesn't hurt the overall usefulness of the cabinet, but may reduce the space available within the cabinet slightly.
Filler Strips
Filler strips are used in between cabinets and next to a wall at the end of the cabinet to cover any voids or gaps. These filler pieces are very common on standard cabinets. Custom cabinets are less likely to use fillers because these cabinets are custom measured to fit in your home. Most custom cabinets come with built in lips that are cut to fit.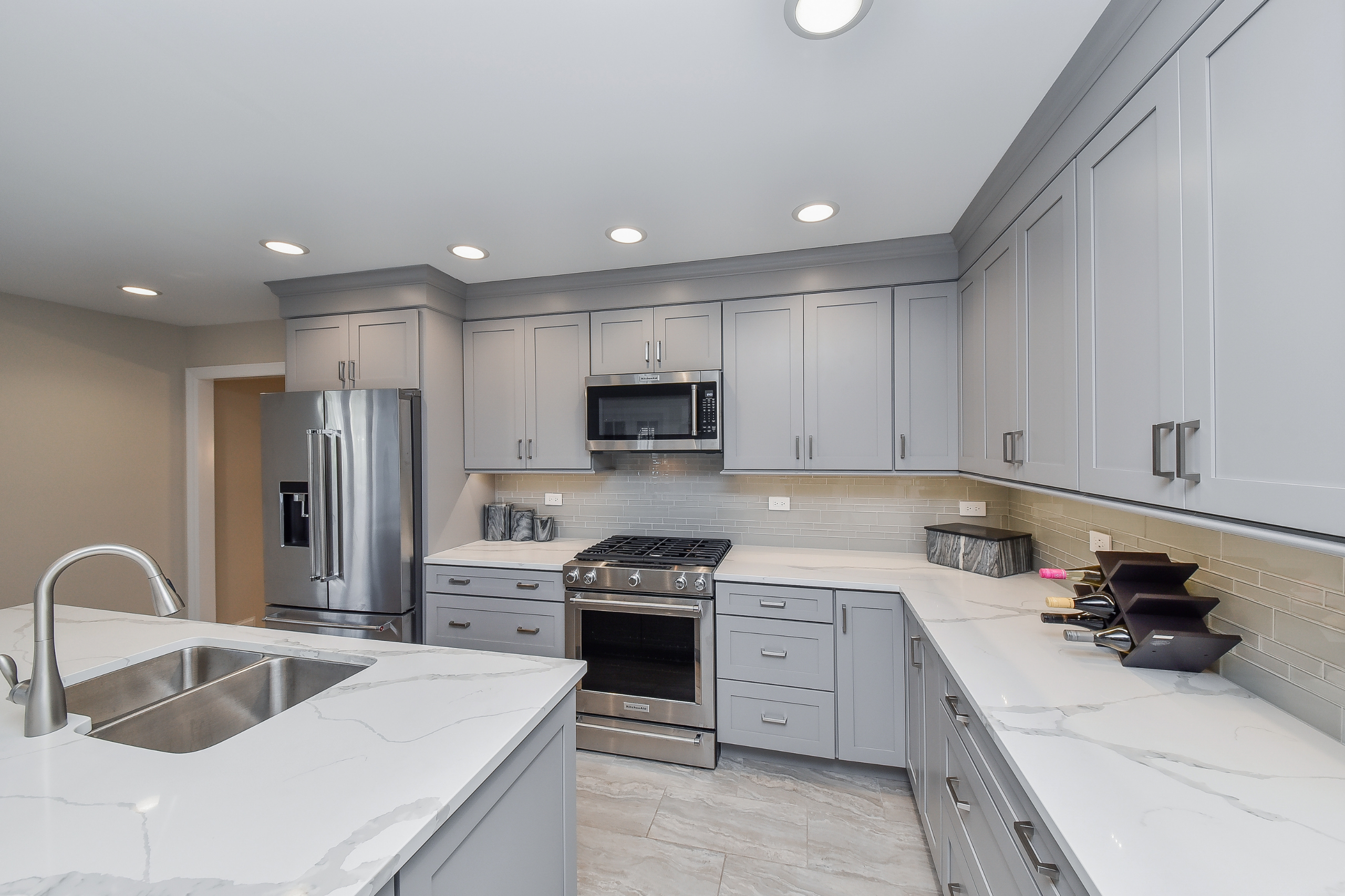 Wall Cabinets
Wall cabinets are made to store food items and small, lightweight kitchen accessories. They are very diverse in design and most likely the focal point of your kitchen. The choice of your wall kitchen cabinet is determined by the ceiling height and your design preferences.
Wall Cabinet Sizes
Standard heights: 12″, 15″, 18″, 30″, 36″, 42″ and 48″. Standard width ranges 12″ to 36″. Standard depth ranges from 12″ to 24″. Kitchen wall cabinets are usually hung 18″ above countertops, 54″ above floor and 24″ above the stove. In an accessible kitchen, cabinets can be hung at 15″ inches above countertops.

Tall Cabinet or "Pantry" Cabinets
Tall kitchen cabinets or "pantry" cabinets are the cabinets used to construct those wonderful pantries we see in so many updated kitchens. They are also referred to as utility cabinets and are commonly used in laundry rooms and mudrooms as well. Pantry cabinets extend from the floor to ceiling.
Tall Cabinet or "Pantry" Sizes
Pantry cabinets are usually 84″ to 96″ tall with depths 12″ -24″. Widths range from 12″ to 36″. Keep in mind that the 96″ tall cabinets would touch the ceiling if you have standard 8′ ceilings. Pantry cabinets that are 12″ deep are perfect for storing and reaching boxes and cans of food. Sliding drawers or pull-outs are commonly used in 24″ deep pantries so you can locate and reach items in the back with more ease. A good standard width would fall around 24″. A 36″ width is recommended if you want additional storage on the doors or pull-outs. Semi-custom manufacturers provide pantry cabinets from 9″ width in 3″ width intervals up to 36″ wide.
Tall Oven Cabinet Sizes
Tall oven cabinets width range 30″- 36″ and are usually 24″ deep so that they can fit most standard ovens on the market. Common heights: 84″, 90″ and 96." If you have a large oven or microwave combo in place, you should check the dimensions because it will guide you in making the right kitchen cabinet choice.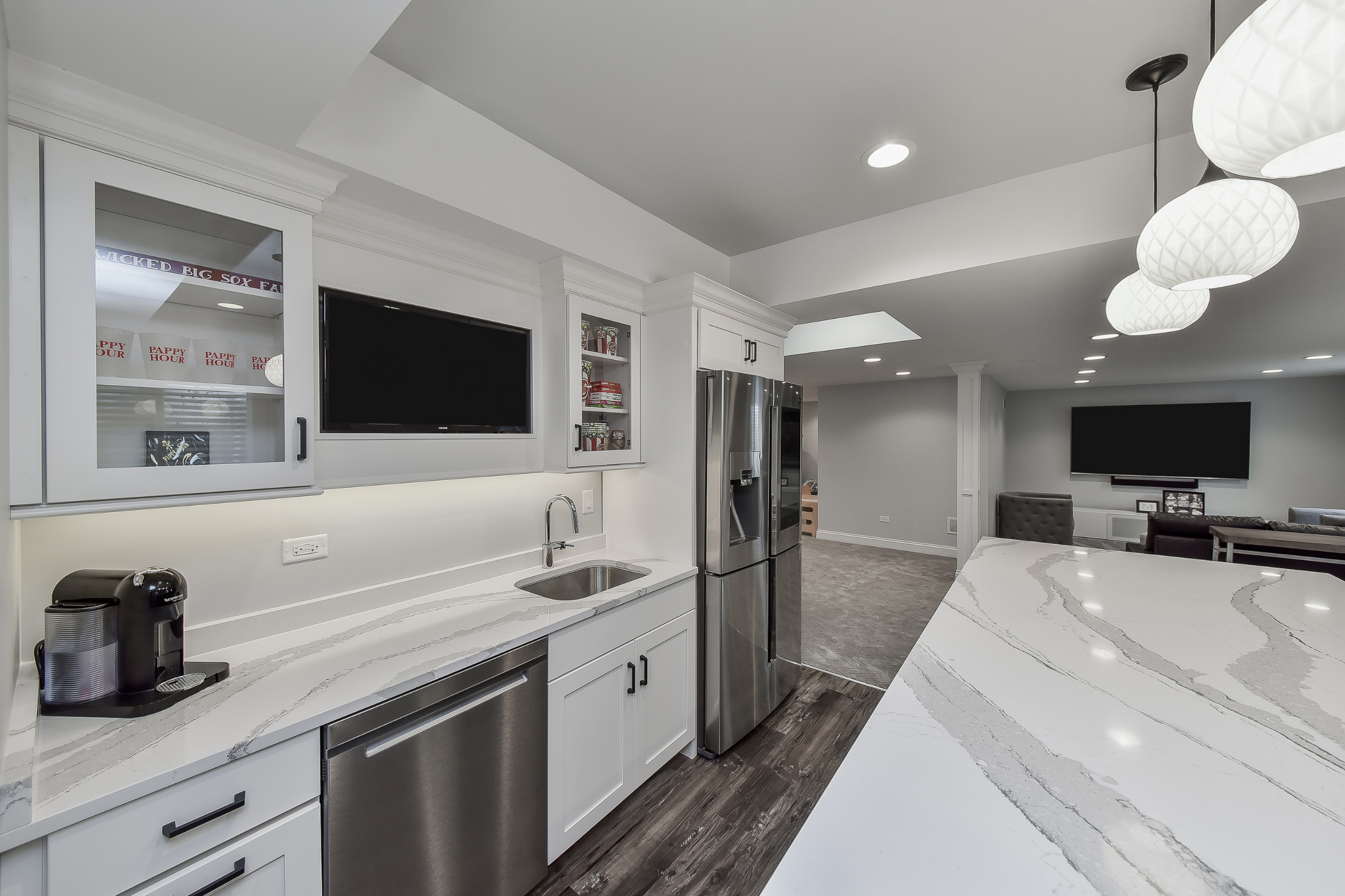 There are so many options available when purchasing new kitchen cabinets for your home. These choices will allow you to choose the perfect kitchen cabinet sizes for your space. The space available, style and mood you want to achieve in your kitchen will guide you in picking the best kitchen cabinet sizes for your home. It is recommended that you contact experts that will take measurements and design the kitchen accessing the best kitchen cabinets available in the market. Choosing the right kitchen cabinets and kitchen cabinet sizes will make your kitchen enjoyable and comforting for you, your family and friends.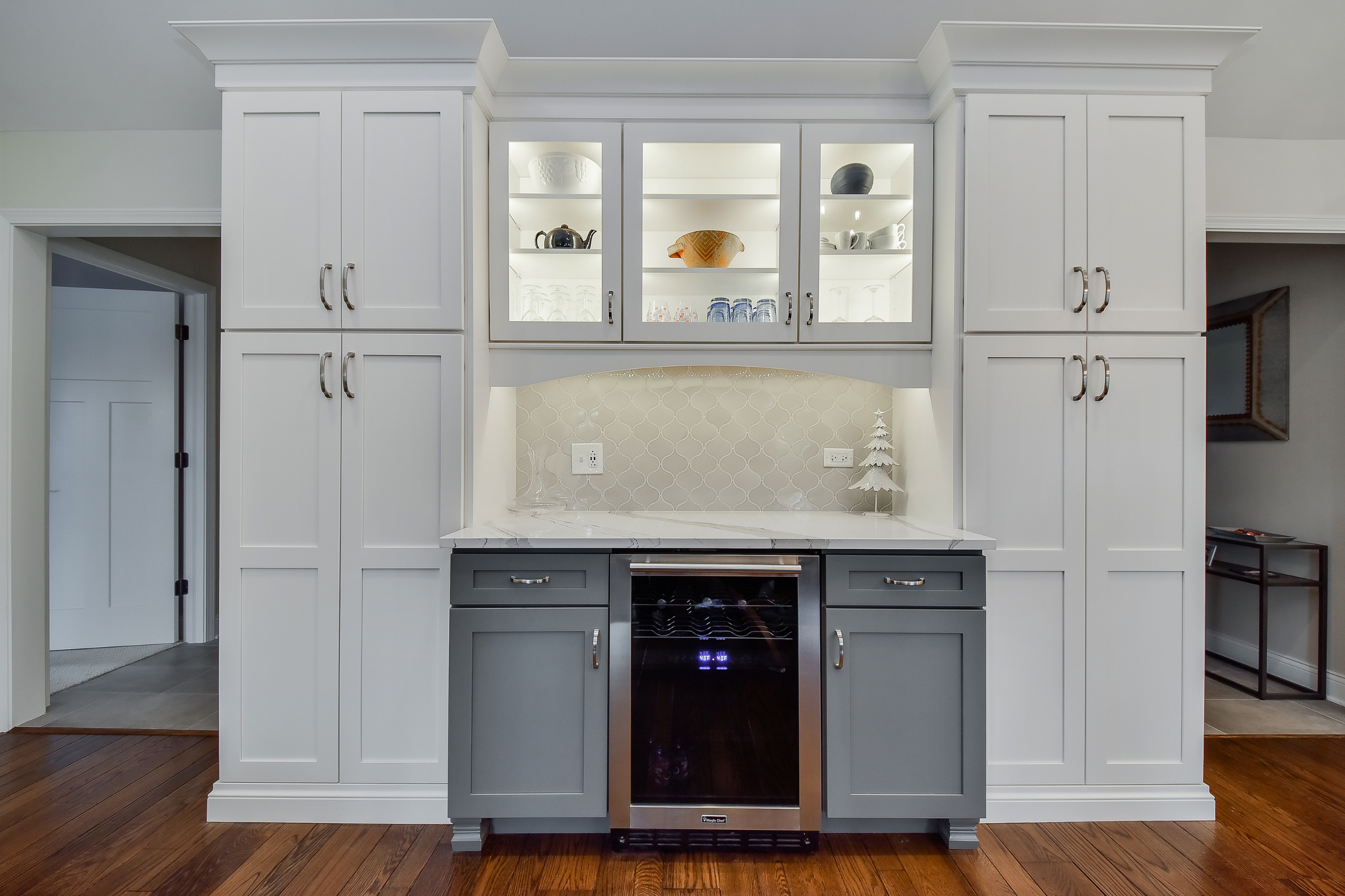 Other Great Articles to Read:
The Work Triangle vs Work Zones in the Kitchen