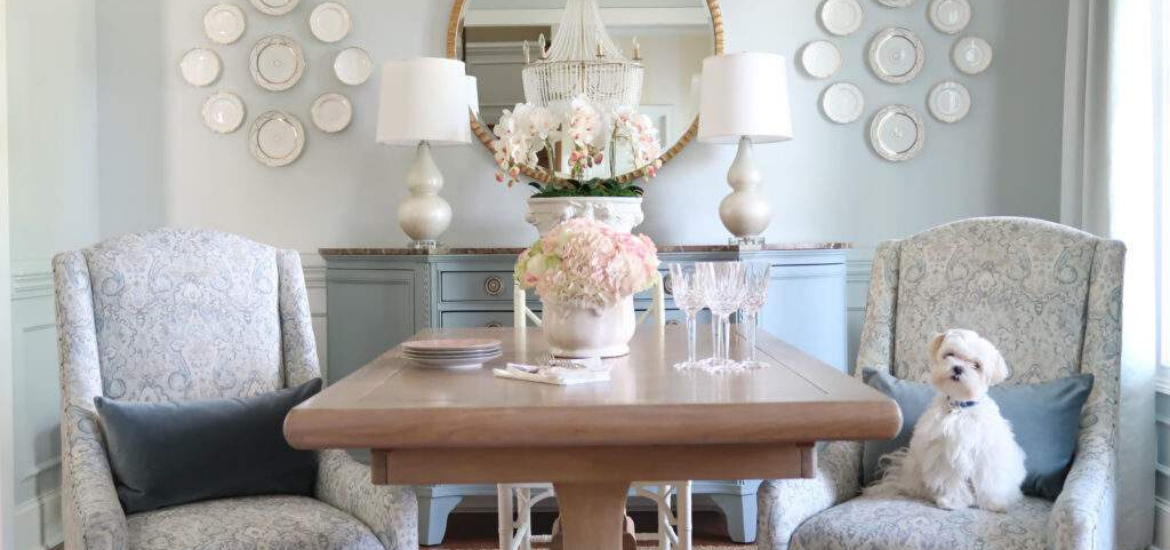 Originating from the old French countryside, the French Country style has evolved into one of the most iconic design trends for home dining rooms. Using French Country as an interior design choice can offer a lot of flexibility while boosting the value of your home. It is a universally-loved trend that invites comfort and warmth without sacrificing sophistication.
The French Country style can be interpreted in many different ways to inspire unique dining room setups of all shapes and sizes. Knowing where this historical – yet always modern – style came from can give a visual reference when determining what does and doesn't count as French Country. While there are some similar styles form similar parts of the world, French Country is independently a popular and clearly defined trend. Take a look at some of the latest unique French Country looks for your dining room.
TRADITIONAL
Amazing traditional dining room!
FARMHOUSE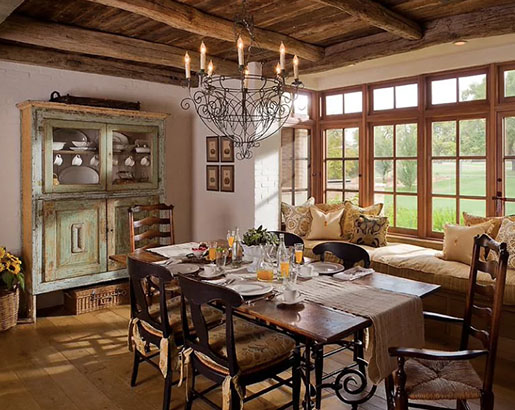 Cozy farmhouse feel for family gatherings.
19TH-CENTURY
One of a kind look that will make your guest remember you!
WOOD + BRICKS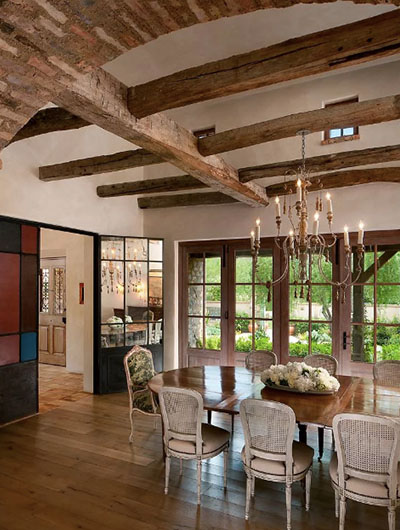 Stone and wood go perfectly together if done right!
RUSTIC
Open and rustic for an amazing dinner party!
DETAIL-ORIENTED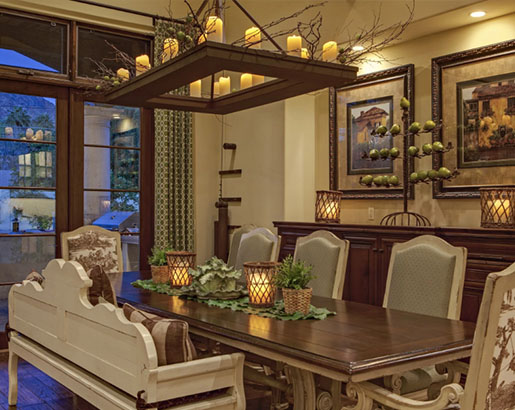 Image having this dining room for the holidays!
VELVET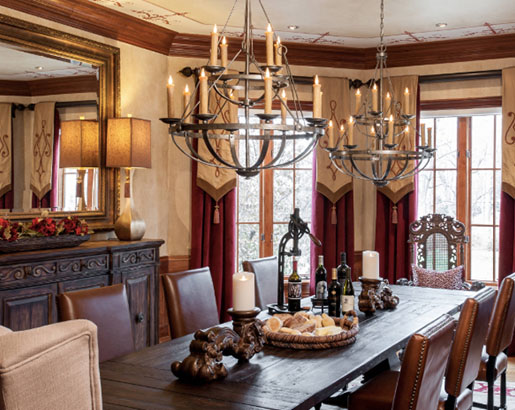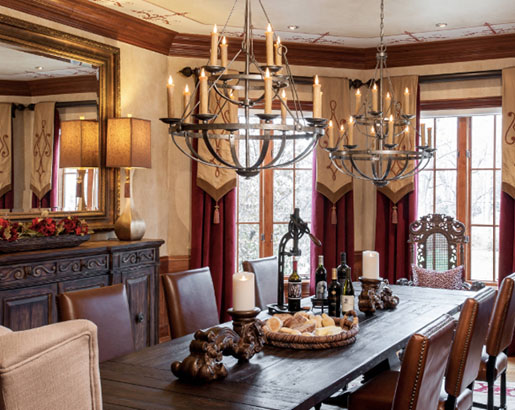 Velvet gives off such a warm and comfortable vibe.
FLORAL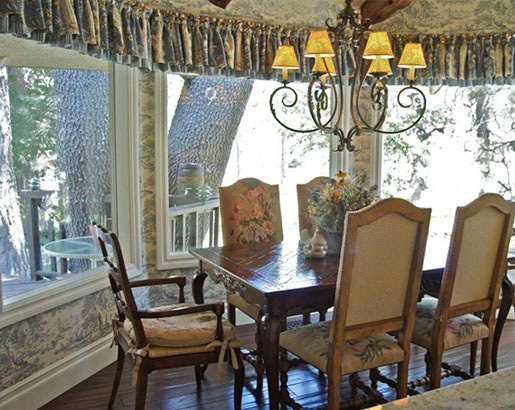 Great use of floral accents in this dining room.
BREAKFAST ROOM
This dining room screams family breakfast!
DISTRESSED FINISH
Rustic and beautiful French country dining room.
French Country Style, A History
At one point in time, French Country was considered "old school". And that is perhaps what gives it some of its timeless charm. This design trend started in the Provence countryside, with old French villas and chateaus made of stone. The inside furnishings were exactly what you'd imagine – distressed wood ceilings, brightly-colored decorations, and vibrant wall coatings. The perfect combination of rustic and modern created this sense of chic design that hadn't been done anywhere else before.
The style actually dates back as far as the 1600s, during the reign of Louis XIV. When he renovated the Palace of Versailles, he made it one of the first large-scale buildings to boast the French Country style. At the time, this was considered the height of luxuriousness and wealth, making people across all nations jealous of the fabulous style.
Over the years, the style evolved into something that citizens in simple country homes could adopt. It soon became a symbol of the elegant and rustic French countryside. People wanted to imitate the style of richness and elegance brought on by the palaces in Paris, but put to practical and affordable use. That is where the modern Country French dining room style began. As a result, the world has adopted the style to reflect both elegance and frugality, with a warm blend of rustic nature that appeals to many modern homeowners.